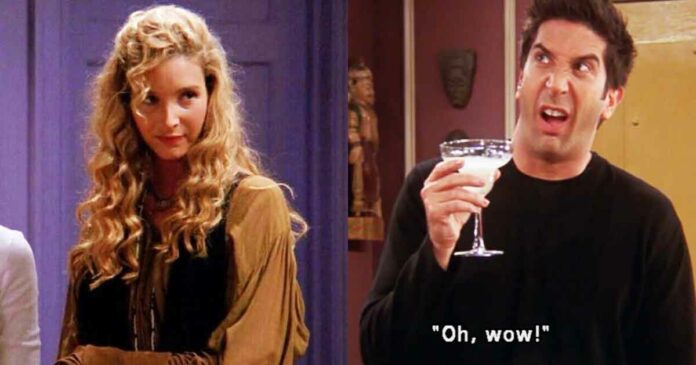 In NBC's sitcom FRIENDS which last premiered in 2004, Lisa Kudrow played the famous character of Phoebe Buffay. She played that character for 10 long years and made her way to our heart. Phoebe's weirdness, honesty, and courage to speak her mind without thinking of society are things that are always loved by her fans. She was the most off-centered one in the group. She was also the hippy and the musician who would deny science and could cleanse her friend's auras.
Since Phoebe was never afraid to speak her mind out, Ross many times came in her way and got roasted. Intentionally or unintentionally, he usually became the target of her wrath. So, here are 15 instances where Phoebe roasted Ross to ashes. Take a look:
1. When Ross Tries To Make Phoebe Agree With Him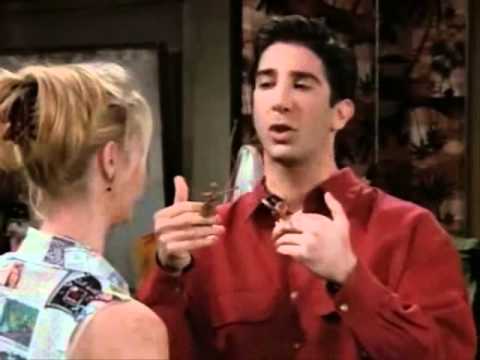 In the episode "The One Where Heckles Dies", Phoebe said that she doesn't believe in evolution. And Ross being Ross, tried to explain to Phoebe that she was wrong and without evolution, humans won't exist. In response, Phoebe questioned about his obsession to make everyone agree with him and his views. Ross's reaction to it was hilarious.
2. When Ross Tries To Question Phoebe's Facts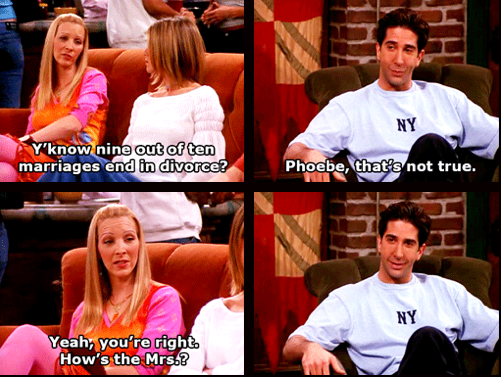 When Ross was worried about getting a divorce again, Phoebe comforts him by saying that 9 of 10 marriages fail and end in divorce. But Ross as expected counters her back to prove her wrong, gets a savage reply, "Yeah, you're right. How's the Mrs.?" Wasn't that edgy poor Ross? But this talks about Phoebe's skills a lot, she was really witty.
3. When Phoebe Thought That Ross Is Yet Again Lying To Her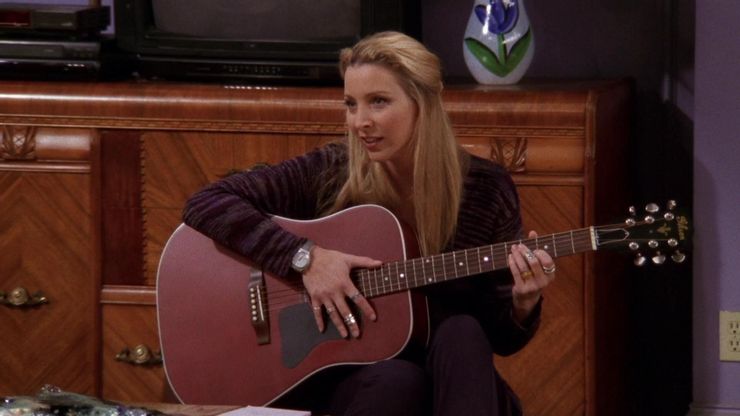 In the middle of the whole scene of who proposed to Rachel after delivering Emma, Ross tells Phoebe that he didn't propose to Rachel. But Phoebe didn't believe him and asks if it's like those times where he tries to convince everybody that he is a doctor and Ross shouts that he is a doctor. Don't know why but these two couldn't stop but got into these little and funny fights always!
4. When She Asked A Simple Question About Ross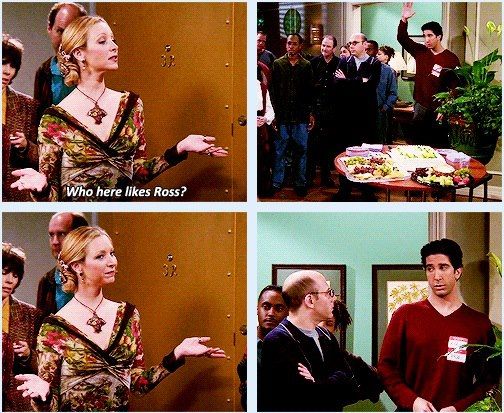 When Ross moved into the new apartment previously owned by the ugly naked guy, nobody liked him because he didn't donate for the handyman's retirement. So, to make him likeable, Ross threw a party but nobody came. So, they decided to go to the party hosted by another apartment dweller. And in there comes a moment where Phoebe asks everybody in the house: "Who here likes Ross?" Not to our surprise, but Ross got the best number anybody could ever achieve i.e 1. It surely was an embarrassment, poor Ross. Even while trying to help, Phoebe led Ross to a situation where he felt badly roasted.
5. When Ross Admired Phoebe's Dating Approach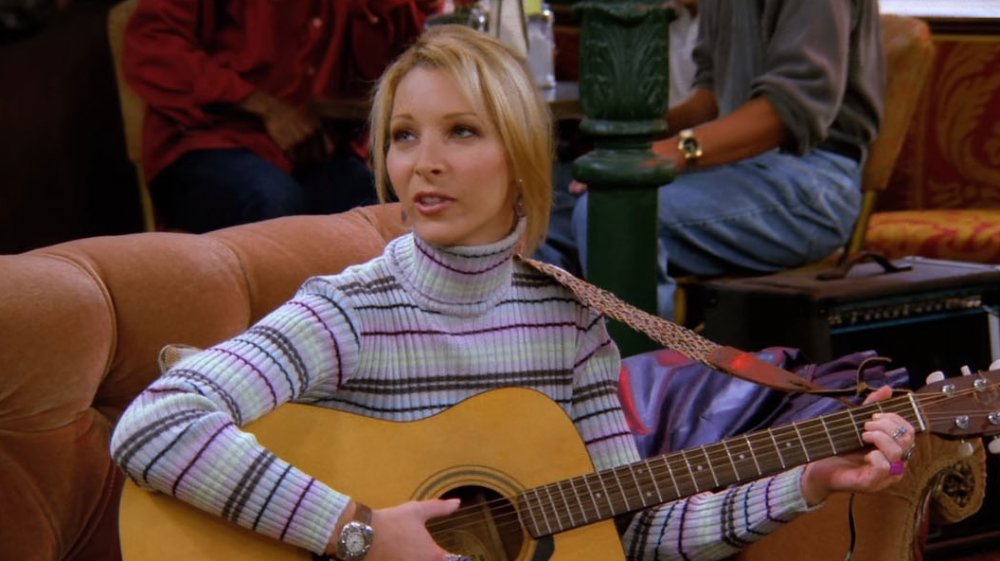 It happened when Pheobe was all set to go on a date with Mike. Ross admired her carefree dating approach and said that he loves it that she doesn't think much about a serious relationship like him. To which Phoebe gave a savage reply and said that he is a drama queen. Do you remember what she said? If you do then mention it in the comments now!
6. When Phoebe Was Trying To Confess About Her Mugging Ross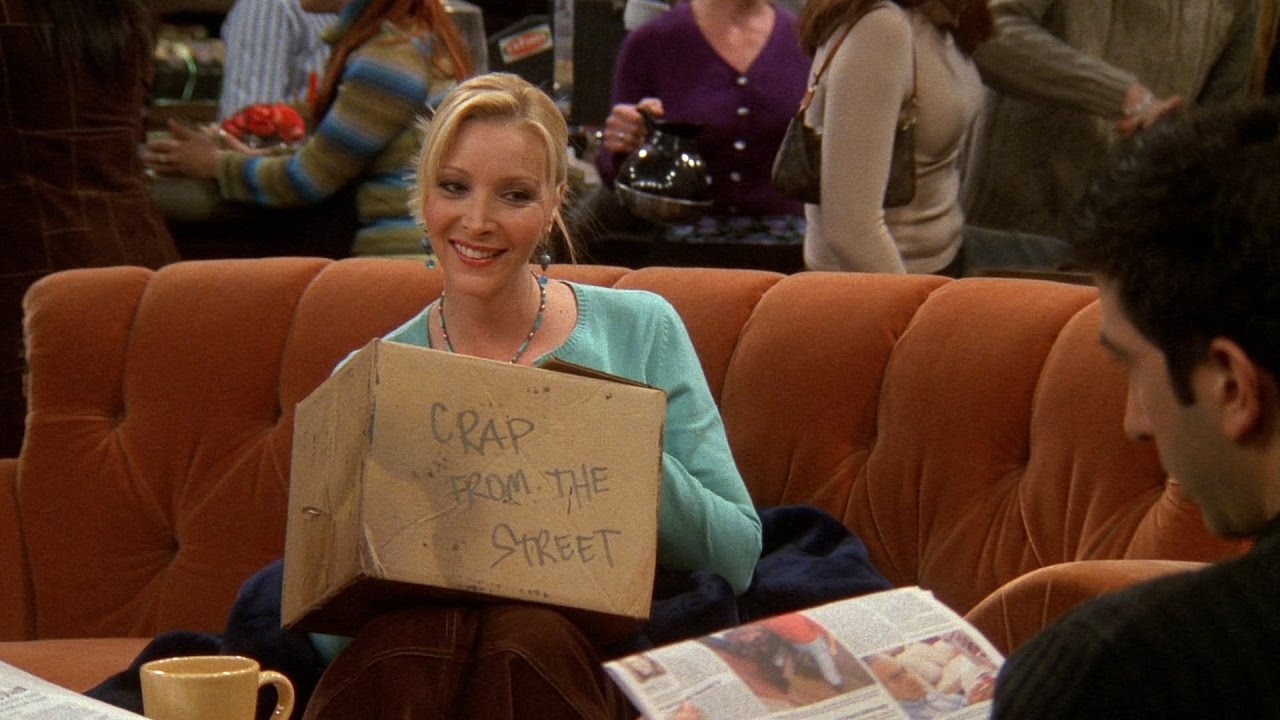 When Phoebe came to know that she mugged Ross in the school, she wanted to apologize to him. So, when Ross walked into Central Perk, she asked him about his class. At first, Ross got surprised but with much enthusiasm, he started telling her. But she immediately cut him and said "Alright, nothing is worth this". Insults can be so hilarious if used the right way and Phoebes proved it always.
7. When Rachel Was Trying To Find Perfect Outfit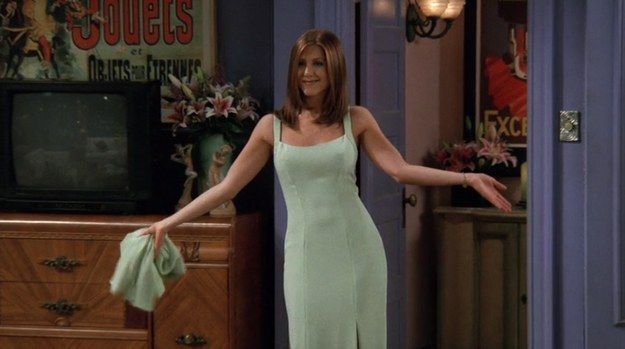 In the episode "The One Where No One's Ready", Rachel asks for advice from Phoebe to find the perfect outfit to go on a Paleontology function. To which Phoebe says that she doesn't know because Rachel might be the first one who is the girlfriend of a paleontologist. Not just Ross but a whole clan was shredded to ashes at that moment.
8. When Ross Says "I Love Marriage"

When Phoebe and Mike decided to move in together, Phoebe was making space for Mike's stuff and Ross was helping her. While talking about marriage, Ross says that he loves marriage. After hearing that Phoebe couldn't control herself and asks "Seriously? You divorce-o?"
9. When Phoebe Was Figuring Out The Name Of Triplets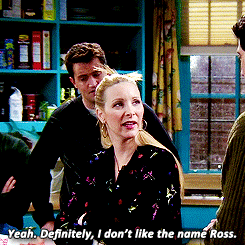 When Phoebe was pregnant, everybody tried their best to push Phoebe to pick their name for her children. But Phoebe looked at Ross and bluntly said that she definitely doesn't like his name. You could sense Ross's face burn like fire at that time after hearing this.
10. When Phoebe Unintentionally Roasts Ross And Then Continues Intentionally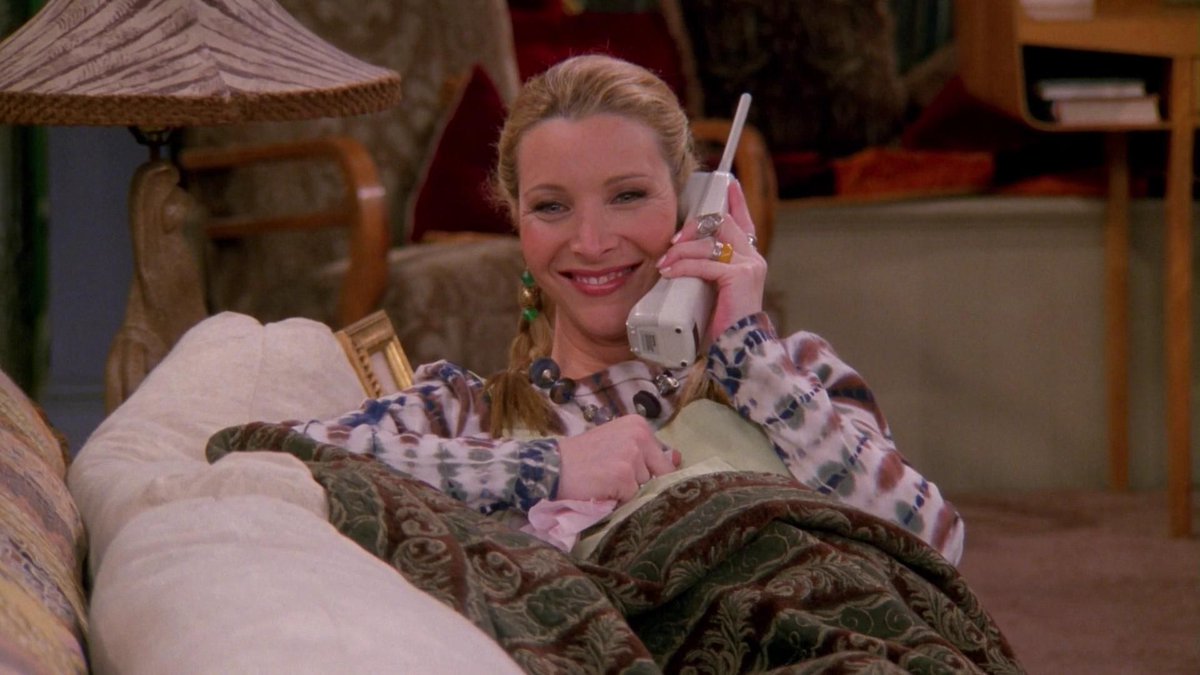 When Ross announces his engagement with Emily, Phoebe got surprised and said that she can't believe that he is engaged. But later she clarifies that it is not because he is a loser, but because things are happening fast. But the damage was already made.
11. When Phoebe Got Him To Cave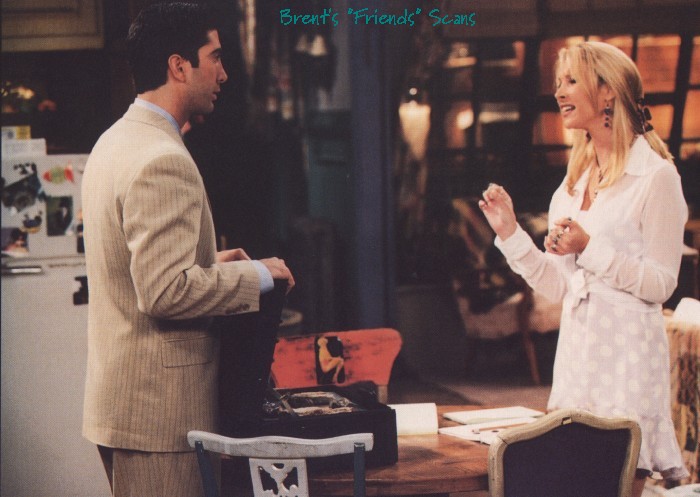 In the episode "The One Where Heckles Dies", Ross came with all the proofs to prove to Phoebe that evolution exists. Then Phoebe asks if he is so stubborn to admit that there is a teeny tiny possibility that he could be wrong about this. To which Ross unexpectedly caved and Phoebe made him feel worse about it. Poor Ross was badly shattered because his pride, his knowledge, and everything he is were questioned at that moment.
12. When Phoebe Wanted To Trade Life With Ross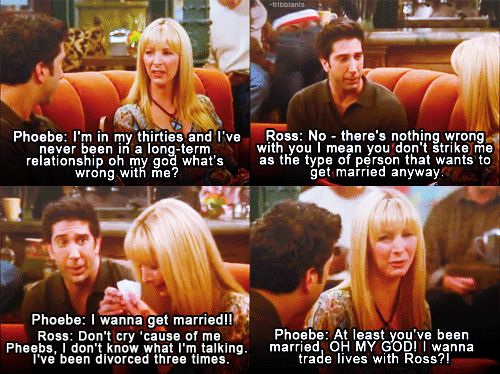 When Ross was admiring her dating approach, Phoebe realized that she actually never been into a serious relationship before. She began to panic and unexpectedly wanted to trade lives with Ross. But soon after realizing what she said, she retracted back in a way that was enough to show her disgust towards Ross's life.
13. When Phoebe Was Mad On Ross Because Of Her Dream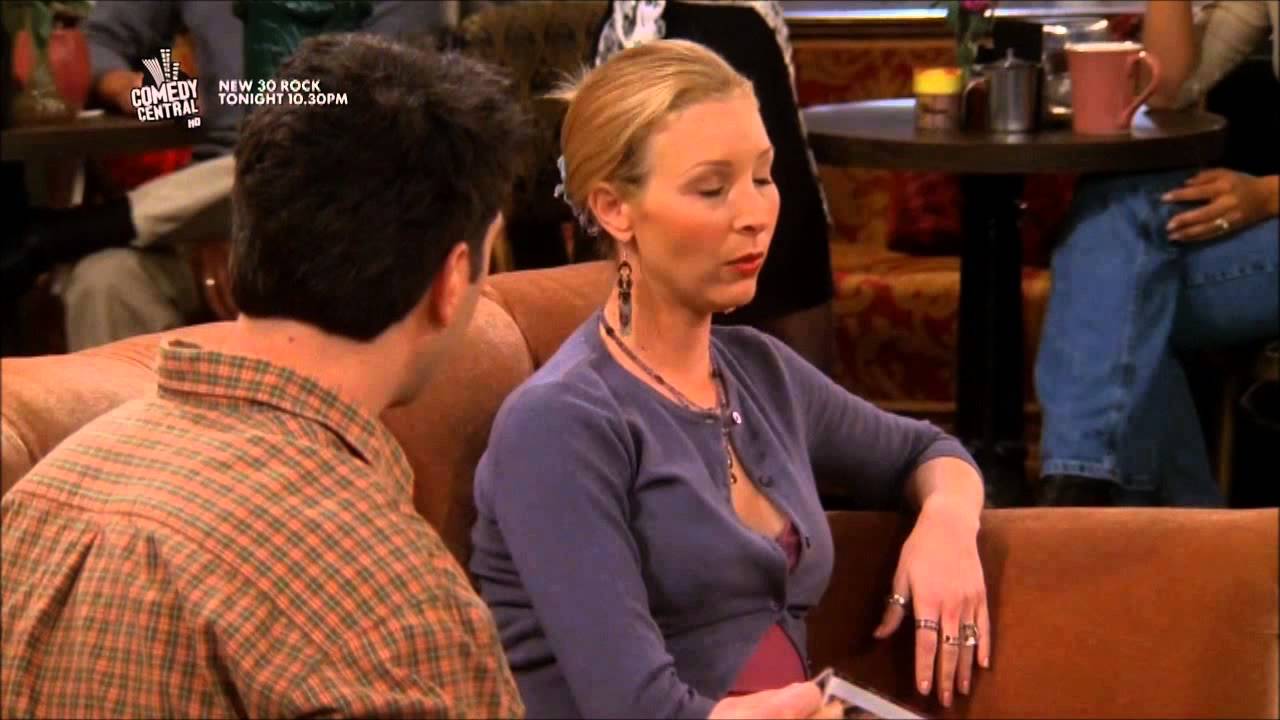 Phoebe saw a dream that Ross is betraying her in the war. And Phoebe got mad about it without even realizing that it was just a dream. She stopped talking with Ross and started ignoring him. That is when Ross came into the Central Perk, she got irritated and said, "Oh, this guy again." Phoebe can be so huge a roaster that even a simple 'Hi' from Ross became so fatal.
Later, when Ross asked her about the issue, she didn't remember. Then the two play a game and suddenly Phoebe remembers the issue. And while explaining to Ross, she realized that it was a dream after all.
14. When Phoebe Roasts Ross's Career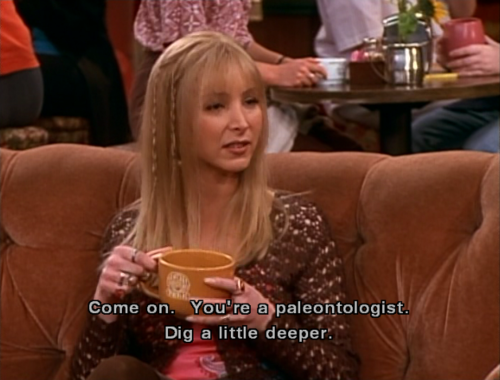 In an episode, Chandler and Phoebe were hiding that they are going to buy an engagement ring for Monica. When Ross was trying to talk to them, they blow him off, and soon after when Ross asks for a reason to Phoebe, she said "Come on, Ross, you're a paleontologist. Dig a little deeper."
15. When Phoebe Said That Divorce Is His Things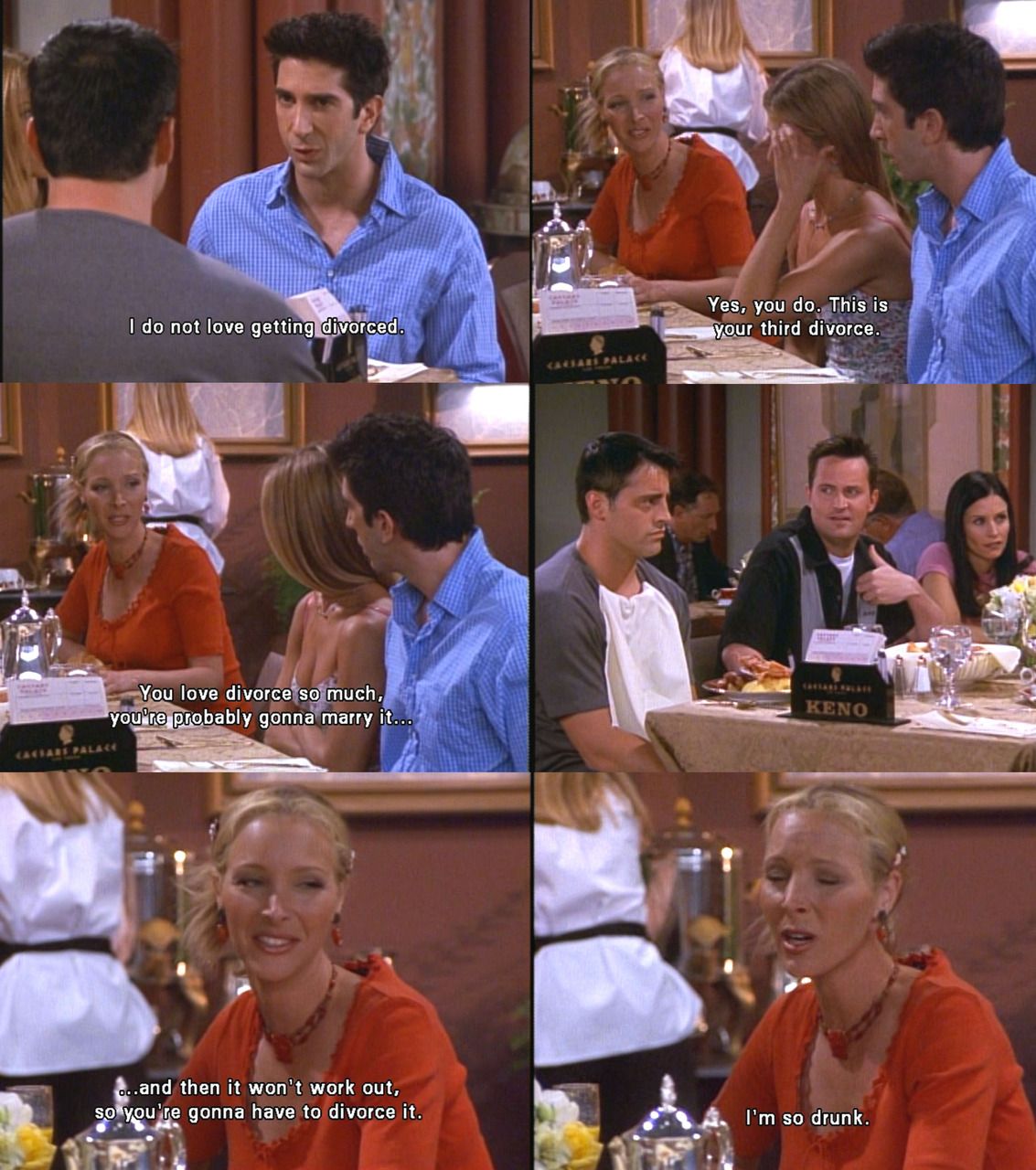 When Ross got married again in Los Vegas with Rachel, they didn't remember it. But later when they realized it, they concluded that divorce was the way out. To this Phoebe made fun of Ross and said it is his thing to get a divorce again and again.