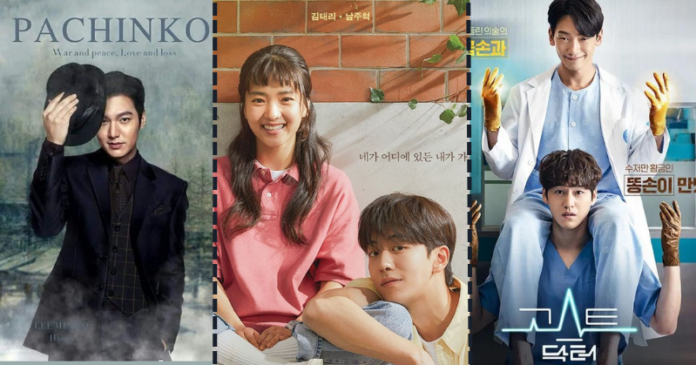 Korean content which includes K-pop and K-Drama has become quite popular worldwide and has gained a loyal following across the globe. K-dramas top the list when it comes to ranking in global ratings and grabbing the attention of the audience. Fans of the most addictive Korean dramas, Hellbound or Crash Landing on You, and Squid Games, are widespread. Last year was filled with the release of some interesting and binge-worthy K-drama series, the year 2022 is not lagging behind and is ready to add to the list. We have selected the highest-rated K-dramas of 2022, as per IMDb ratings for you. 
Some amazing K-Dramas across various genres have been released this year. From romance, thriller, suspense, or gory content, the K-dramas of 2022 can satiate your hunger for binge-watching. 
Check out the list of the Highest-Rated K-Dramas of 2022 that you can't afford to miss this year:
1. Twenty-Five Twenty-One (2022)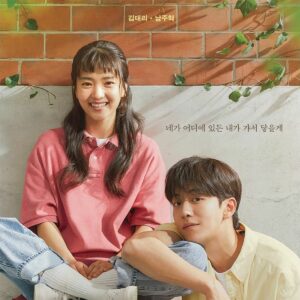 This love story of Na Hee-Do (Kim Tae-Ri) and Back Yi-Jin (Nam Joo-Hyuk) is continuously topping the charts of the hottest Korean dramas, Twenty Five Twenty One absolutely deserves the top position of one of the K-Dramas with the highest rating. The hard work of the leads in this addictive Korean drama to pursue their ambitions and fulfill their dreams is admirable and healing. The excellent performance of Kim Tae Ri and Nam Joo Hyuk attracted more audiences for Twenty Five Twenty One. It is indeed one of the best K-dramas of 2022.
IMDb Rating: 8.7
Where to watch: Netflix
2. Juvenile Justice (2022)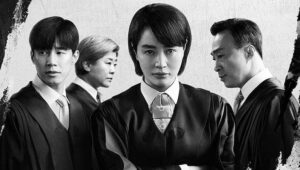 One of the highest-rated K-dramas of 2022 is the legal story of this attention-grabbing series. The plot gets more engaging with each episode. Shim Eun-Seok handles some complex cases after getting appointed as the judge at the juvenile court. It features Kim Hye-soo, Lee Sung-min, and Kim Mu-yeol.
IMDb Rating: 8.0
Where to watch: Netflix
3. Business Proposal (2022)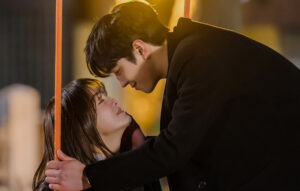 Business Proposal is based on the webtoon written by HaeHwa. Business Proposal is one of the most talked-about K-dramas of 2022. The story revolves around Ha-ri who shows up on a blind date disguised as her friend, at a meeting arranged by her friend's father with an intention to scare away her friend's prospective partner. However, things take a different turn when she gets to know that the man sitting in front of Ha-ri is her CEO and he ends up proposing an offer. The show features Kim Se-jeong, Ahn Hyo-seop, and Kim Min-kyu.
IMDb Rating: 8.3
Where to watch: Netflix
4. Ghost Doctor (2022)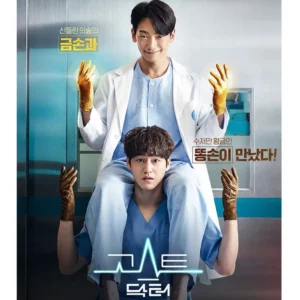 An interesting concept has been introduced in this K-drama of 2022 that is a coma ghost. An arrogant and selfish but genius doctor, Cha Young Min gets involved in an unexpected case, his spirit ends up possessing a doctor's body. Watch this supernatural medical drama to find out what happens next. It is directed by Boo Seong-cheol and features Kim Bum, Rain, Uee and Son Na-eu.
IMDb Rating: 8.1
Where to watch: Netflix
5. Thirty-Nine (2022)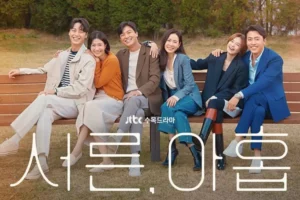 If you are looking for a relatable show, then you should not miss out on this one. The show revolves around three close friends who experience the ups and downs of life on the brink of turning 40.
IMDb Rating: 7.6
Where to watch: Netflix
6. Pachinko (2022)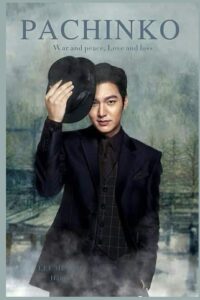 Lee Min‑ho fans have been going crazy for this K-drama series, it is one of the most talked-about series and deserves a high rating. The series will keep you hooked to the screen. The show is based on the New York Times bestseller 'Pachinko' by Min Jin Lee, which shows the aftermath and effect of the Japanese invasion of Korea. Pachinko is the story of a Korean immigrant family with hopes and dreams to survive. 
IMDb Rating: 8.5
Where to watch: Apple TV+
7. All Of Us Are Dead (2022)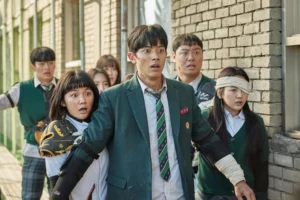 Are you a fan of Kingdom? If you like the thrill of zombie movies, don't miss out on this one. The show follows a zombie virus outbreak, where the students are trapped in their high school and must find their way out before they turn into one of them. Based on the Naver webtoon Now at Our School by Joo Dong-Geun, this Korean drama All of Us Are Dead was one of the top 10 trending shows on Netflix. Look out for some excellent performances by Yoon Park Ji-hoo, Chan-young, Park Solomon, Cho Yi-Hyun, and Yoo In-soo. 
IMDb Rating: 7.5
Where to watch: Netflix
8. Military Prosecutor Doberman (2022)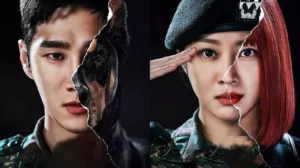 Military Prosecutor Doberman proved to be a formidable opponent to A Business Proposal as the two aired together. The story follows the battle between good and evil in the army. The plot is catchy and entertaining. The series got a high IMDb rating as it was loved by all.
IMDb Rating: 8.1
Where to watch: tvN
9. Forecasting Love And Weather (2022)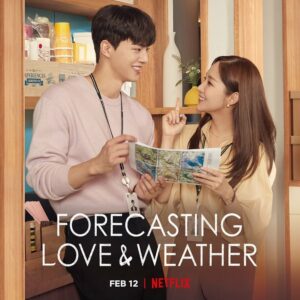 Forecasting Love And Weather is a sweet love story between a diligent weather forecaster and her co-worker. The chemistry between the lead actors Park Min Young and Song Kang grabbed a lot of attention and the audience for this drama. Forecasting Love And Weather recorded a high rating through the episodes.
IMDb Rating: 7.1
Where to watch: Netflix
The high ratings of the K-dramas mentioned above are well deserved. The shows are quite promising and binge-worthy.
Also Read: The 30 Best Korean Dramas You Must Watch On Netflix