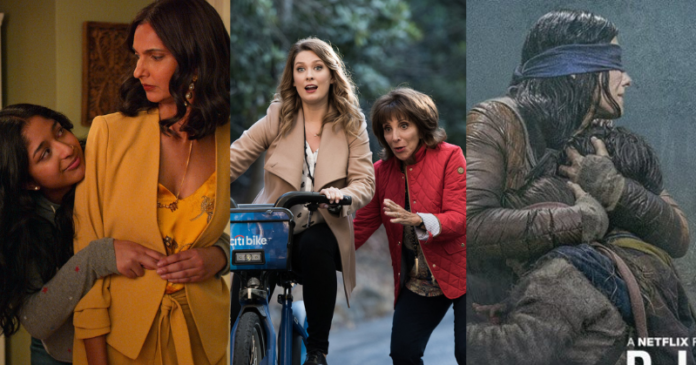 Mother's Day is just around the corner and what better way to spend the day than to spend some sweet and lovable moments with your mother by watching Mother's Day movies on Netflix with your mom. Netflix brings you an awesome variety of films that we believe you and your mother will enjoy watching together.
If you want to get a nice gift for her or want to take your mom out for dinner, you can definitely do that too. But watching mom movies on Netflix with your mother with popcorns and snacks by your side to finish the day off will be a cherry on top.
We know selecting Netflix movies to watch from its endless library can be quite daunting, so we've decided to list some of the best Netflix movies about mothers. Our movies list includes the cool mom movies on Netflix, movies about mother-daughter relationships, mother-son relationships, and also the single mom movies on Netflix.
Continue reading to check out the top 10 mother's day movies and series on Netflix to watch on her special day,
1. Never Have I Ever (2020)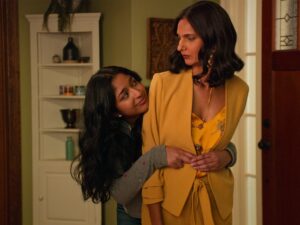 It is a coming-of-age comedy-drama by Mindy Kaling. The story beautifully presents the bond between the mother and her teenage daughter. The story follows the life of an Indian American teen who is struggling due to the loss of her father. The show follows the changing and evolving relationship between a mother and her child. You can start watching this fun and emotional series with your mom any time you want.
IMDb Rating: 7.8
Genre: Comedy, Coming of age
Seasons: 2
2. Yes Day (2021)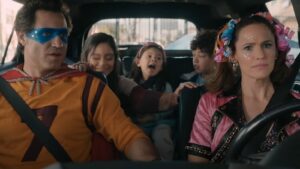 Yes Day is one of the best films to watch this Mother's Day. The plot is fun and interesting, Édgar Ramírez and Jennifer Garner play the parents who always respond with a "no" to their kid's demands. But they decide to give their kids a day where they have to say "yes" to them and the kids will be in charge. This comedy movie is based on the children's book by Amy Krouse Rosenthal and Tom Lichtenheld that goes by the same name. A sequel of the film is currently in development. You can watch this movie with your whole family as this one is a funny family drama.
IMDb Rating: 6.0
Genre: Comedy, Drama
3. Dumplin' (2018)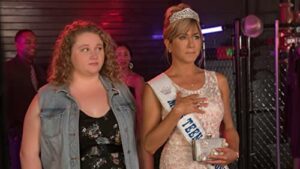 This Mother's Day movie is super sweet and stars the gorgeous Jennifer Aniston. The story revolves around a plus-size teenage girl who is the daughter of a former beauty queen. She signs up for her mom's Miss Teen Bluebonnet pageant as a protest but ends up taking it seriously. After watching this mom movie you will appreciate your mother even more.
IMDb Rating: 6.5
Genre: Comedy, Coming of age
4. Wonder (2017)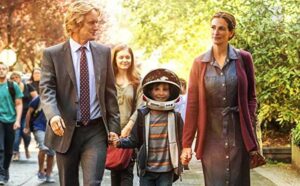 Wonder is one lovely movie that expressed the love of a mother and her child beautifully. The plot follows a 10-year-old boy's journey with facial disfigurements when he enters a mainstream school for the first time after being home-schooled his entire life. Julia Roberts plays the mom, the movie also features Owen Wilson and Jacob Tremblay.
IMDb Rating: 7.9
Genre: Coming of age
5. I Am Mother (2019)
I Am Mother is one of a kind, it is not a movie that falls into the category of drama and comedy but it is a science fiction thriller movie. The movie is set after humanity's mass extinction. The story revolves around a robot named mother who raises a teenage girl named daughter in a post-apocalyptic bunker. Things take a different turn when a stranger arrives in their lives. The movie features Hilary Swank, Rose Byrne, and Clara Rugaard. It is one of the best movies for Mother's day to enjoy a thrilling time with your mother.
IMDb Rating: 6.6
Genre: Sci-fi, Thriller
6. Otherhood (2019)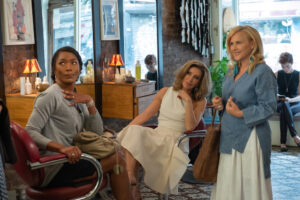 Looking for a good mother-son movie to watch on Mother's Day, Otherhood will be the best pick for you. The story follows three best friends who meet and talk about how neglected they feel by their now-adult sons during their annual Mother's Day brunch. They come up with a plan to visit their sons in New York City to reconnect with them. Does the unannounced entry of their mothers go well? This movie is definitely a must-watch this Mother's Day on Netflix.
IMDb Rating: 6.0
Genre: Comedy
7. Fun Mom Dinner (2017)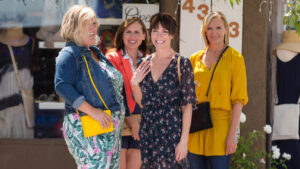 Fun Mom Dinner makes a place among the Mother's day Netflix movies you can enjoy with your mom. The story follows three moms who bond with each other because their kids are preschool classmates. The mothers decide to go on a harmless dinner together away from the kids for a day, but things take a different turn and the women end up having a night to remember.
IMDb Rating: 5.2
Genre: Comedy
8. Bird Box (2018)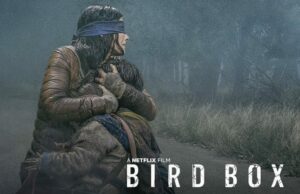 If you and your mother like to watch sci-fi and horror films, then you should pick Bird Box, the story revolves around a mother's attempt to get her two children to safety in a desperate dystopian world. Sandra Bullock plays the protective mom so look out for her stunning performance. If you and your mother have a thing for thrillers, this movie will bring you closer.
IMDb Rating: 6.6
Genre: Horror, Sci-fi
9. Miss Americana (2020)
This smart documentary on Taylor Swift is appreciable. If you are Swifty you will love this documentary where Swift talks about her close relationship with her mother. You can watch the two of them in action and also get an inside look at Swift's superstar life. A great way to spend some quality time with your mother.
IMDb Rating: 7.3
Genre: Documentary
10. Great News (2017)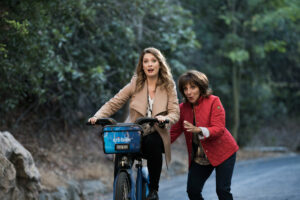 This comedy follows the journey of a daughter who finally gets her big break as a broadcast journalist but at the same time she gets to know that her mother is working as an intern at the same show. The movie portrays how your mom can be a little overbearing and annoying at times but you love her and she loves you anyway. Start watching this sitcom this Mother's day on Netflix and end up laughing together.
IMDb Rating: 7.0
Genre: Comedy, Sitcom
Seasons: 2
We hope you found our selection of movies about mothers which you can enjoy on mother's day useful. Make sure to spend some quality time with your mom this Mother's Day and wrap up the day with these amazing mom movies on Netflix.
Also Read: Top 10 Hollywood Movies Releasing In May 2022 To Watch In Theatres