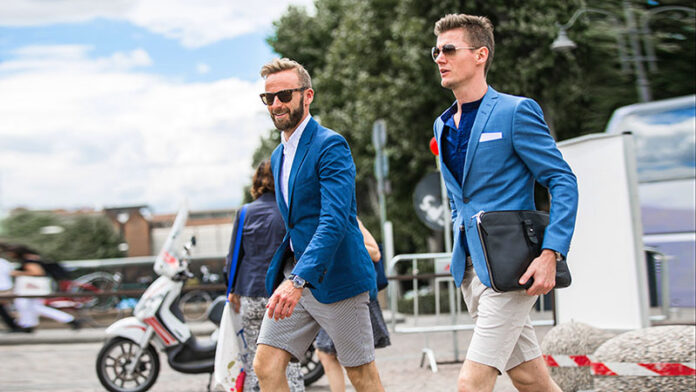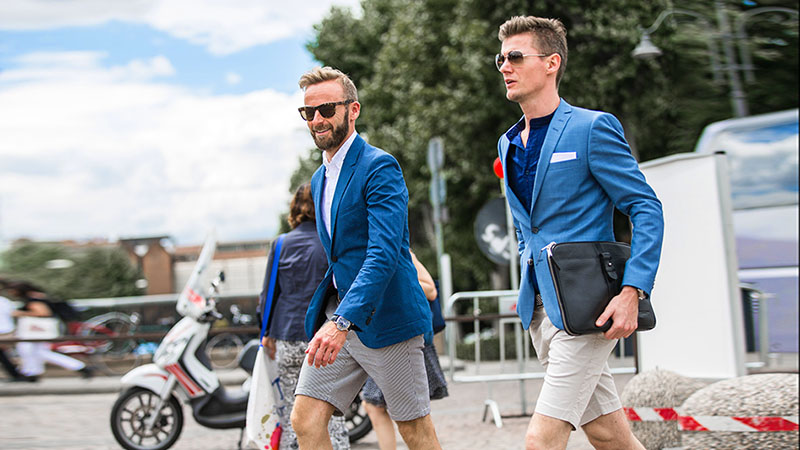 The height is something men are concerned about, mainly when they have less than average height. Often people find short girls cute, but we don't hear any such positive comment when it comes to the height of men. Maybe that's the reason men are insecure about their height when they are shorter than their other male friends.
Firstly it's essential to understand and accept there is nothing wrong with being a short man. You have no control over your height. So rather than crying on what you don't have, focus on what you can have, your Personality!
People often say that "personality matters" right? And your appearance with certain outfits gives out the best of your Personality. So to make an impression, you must choose the right outfit.
Here are some essential and easy tips you must follow; these tips will help you look taller and handsome! The two most important things you must keep in mind while choosing an outfit are colour and pattern along with fitting of the outfit.
Things To Avoid
First, let's start with the things you should avoid-
It would be best if you avoided loose fitted clothes. Like your pants should not stack up on top of your shoes. And sleeves should not go past your waist.
Avoid wearing oversized clothes. If you are short and skinny, clothes with extra details are not for you.
It's best not to choose clothes with large or prominent patterns. Also, avoid thick patterns. The pattern is an essential factor that reflects your upper body. So even if the big thick strips look fancy don't try it. Bold patterns create breaks.
In terms of accessories, men do look dashing in ties and watches. But they play an essential role in showcasing your height. If you are short, avoid big watches. It will make you look skinny. Avoid big knot ties, always wear small tie knots.
Avoid bulky over wear it will make you look short and stacked.
Avoid blazers with more than three buttons because it will draw full attention to your upper body.
These were the things you should avoid while going shopping.
Things To Try
Now, I hope we all agree with the fact that dressing sense matters to everyone. And here we have a few points that will help you find out that the right dressing can change your looks as well as your height!
As said earlier, the colour of the outfit you wear is important. The colour combinations you choose will make or break your entire look. And the right combination will make you look taller even.
There are two grand colour schemes for shorter men: monochrome and analogous.

Monochrome Dresses | Photo Credit: svantefrebrandost

Analogous Fashion foe men | Photo Credit: orangeink

When it comes to choosing the right colour combination for shorter men, try to streamline your figure by avoiding contrast. And choose small scale patterns like thin vertical or horizontal stripes.
Wear a thinner lightweight down jacket or a wool topcoat and top long coats. If you are wearing a blazer, keep the waist button on your coat positioned above the navel.
While wearing a sports jacket, make a little contrast between your jacket and trousers. And if you are wearing sweaters and t-shirts prefer V necks and avoid turtle necks.
Don't wear your pants too high and keep your belts slim.
You must wear boosting shoes! Mostly, short guys prefer boots. But you don't have to wear heels; those are uncomfortable. There are certain types of sneakers that have thicker soles with higher heels that will make you look tall.
Always go for low contrasting footwear. Don't contrast too heavily with trousers; it helps to elongate the leg. It is advisable to wear a pointed toe shoe and keep the shoe below the ankle.
Always sit with your back straight and stand proud with your head up high all time. Work on your posture.
Short hair works best for short men. Long hair tends to hide the neck and shoulders, making your head and body look like one body part.
Stay fit, because heavier and muscular men tend to look broader and stubbier. So if you have a broad body or shoulder, you will look short.
Always ask in the stores if they have a collection for shorter men or if they take special orders for shorter men.
Men in formals always look dashing. If you are planning on going to a meeting or a date, formals are always one good option, whether it be your client or your girl.

Men in Formals | Photo Credit: ytimg
These are certain tricks and tips you must keep in mind while you dress up or do your shopping. Your height will never be the first thing people notice about you. Happy shopping!