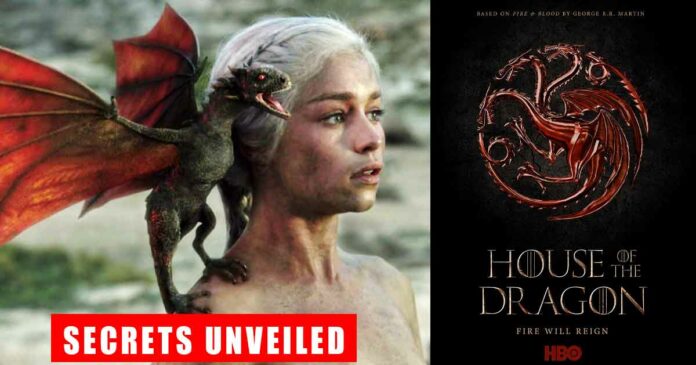 Finally, the first teaser trailer of "House of the Dragon" is here. After watching it, we can surely say that it was worth the wait. HBO has finally dropped this for "Game of Thrones" fans after a canceled spinoff series "The Long Night". That series was led by Namoi Watts. Fortunately, surviving that dud of a GoT finale is finally paying off. At Warner Media's HBO Max European launch event, the surprise trailer was revealed. Even though the "House of The Dragons" release date is not out, it will release in the year 2022. Since it is all about "Gods, kings, fire, and blood", it became the talk of the town.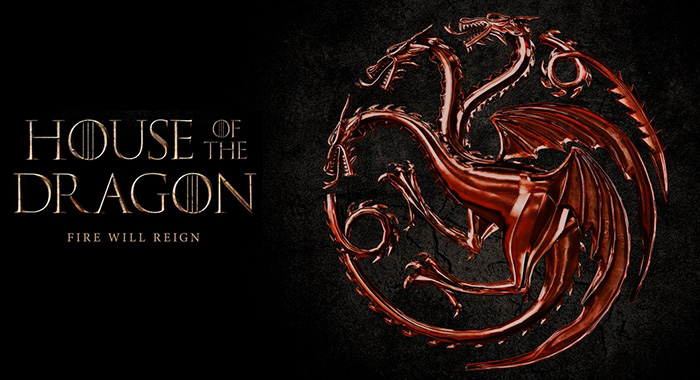 The "House of Dragons" book series focuses on House Targaryen. It is based on author George R.R. Martin's 'Fire & Blood'. According to "House of Dragons", the show is set around 200 years before the events of "Game of Thrones". This is why one is bound to believe when Matt Smith's Prince Daemon Targaryen says, "dreams didn't make us kings, dragons did". With references to the timeline including the kingpin, hoards of Easter eggs coupled with ominous music, the teaser is unmissable.
Fans Reaction On Social Media After The Trailer
Not to mention, fans are over the moon and cannot keep their calm. They are quite excited to see the dragons, the fire, and the blood the show promises. The "House of Dragons" trailer is all over the internet. Check out some of the comments of the fans on social media.
'Dreams didn't make us kings. Dragons did.'#HouseoftheDragon https://t.co/Py8sts25uI

— S A H I L (@_Sahil14) October 6, 2021
HOUSE OF THE DRAGON Y'ALL! this made the main series like it's the prequel! hbo knows the superior house! FIRE AND BLOOD! https://t.co/dZJUbVX7AK

— réal / a sunoo stan (@xtianvngelo) October 5, 2021
Me after watching 'House of the Dragon' teaser pic.twitter.com/5cs14ACIyK

— KXIF (@kxifjrc) October 5, 2021
How can I work now after seeing that House of the Dragon trailer?

Matt Smith is just perfect too. #HouseOfTheDragon

— Jessamine (@geeky_Jessamine) October 5, 2021
Praying for something to finally get the awful taste of the final season of GOT out of my mouth. https://t.co/6rAYPGTLF9

— Evan Spookio-Puder (@PolarBearOdyssy) October 6, 2021
let's goooooo https://t.co/RcOD38bp5P

— Hafsa Fathima (@hafsabadsha) October 6, 2021
I'm not strong enough to be invested again. I haven't healed from the last heartbreak of a finale https://t.co/dpEUKUZRaN

— Jurassic Mando (@1_800_mando) October 6, 2021
YALL SEE EM NIGGER TARGARYENS!!!! https://t.co/g2VQZCqXyj

— Roronoa🦧 (@CusickDasin) October 5, 2021
ITS HAPPENING EVERYBODY OH MY GOD ITS FINALLY HAPPENING https://t.co/qguf59dQ04

— brooke (@brookeab) October 5, 2021
They got a black Targaryens?! Son of a bitch it's a lil lit https://t.co/vsqDAmyNyz pic.twitter.com/5XgKRV5CWb

— 🗣Freaky Z (@Znik91) October 5, 2021
finally, we can talk about the GOT house that really mattered. https://t.co/yMTrBD58Vv

— Chinedu (@LXRE__) October 5, 2021
Fuck it I'm in https://t.co/XAkHEIWTmc

— Trent (@BarstoolTrent) October 5, 2021
I DONT THINK YALL UNDERSTEAND THAT HOUSE OF THE DRAGONS EXISTS SOLELY BC OF EMILIA CLARKE'S PERFORMANCE AS DAENERYS

— desirée (@DANCE0FDRAG0NS) October 5, 2021
FINALLY WE CAN THIS IRON THRONE ON HOUSE OF THE DRAGONS LOOK LIKE THIS BUT MY EXPECTATION IS MORE THAN THIS #HouseOfTheDragon pic.twitter.com/Ds2Z8r00nq

— cirin 💙💚 (@loveyoug00dbye) October 5, 2021
Me: eh, Game of Thrones burned me treating Dany so wrong, I'm not sure if I'm gonna want a preq—
House of the Dragon: we have black characters with white hair from house Velaryon
Me: GODDAMIT IM IN pic.twitter.com/DqqKosqgEB

— Mica Burton (@MicaBurton) October 5, 2021
YEAH YEAH HOUSE OF THE DRAGON BUT LET'S NOT FORGET WHO WAS AND WILL ALWAYS BE Nº1 pic.twitter.com/J4EQaQ8V5e

— desirée (@DANCE0FDRAG0NS) October 5, 2021
Some Amazing Secrets And Facts About The Show
The story of the show that is based on the "House of Dragons" book series reveals several amazing secrets in the trailer that were spotted by the fans. People were kind of pissed when the "Game of Thrones" ended because of the way it ended. They even blamed writers for such sloppy writing. And now, we have a prequel series as the "House of Dragons". Until the "House of Dragons" release date is not set, let's know some of the fans spotted amazing secrets of the show.
1) According to the "House Of Dragons" trailer, Milly Alcock is going to portray the character of Young Princess Rhaenyra Targaryen. Since actors are playing a younger version of both Alicent and Rhaenyra, it establishes that the story will pan over a decade. She is among House of Dragons' main characters.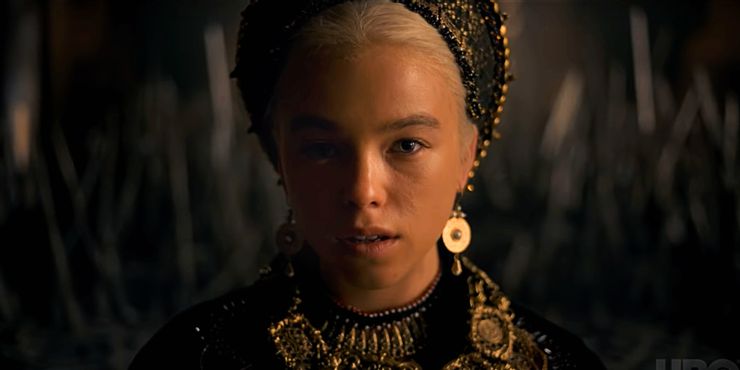 2) In the "House of Dragon" by HBO, you will get to see more of that Targaryen action. By adding some great armor and weapons in the trailer itself, the show became more exciting. Even though the faces are not shown in the ongoing battle in the trailer, we could certainly say that they were Daemon Targaryen and Ser Criston Cole.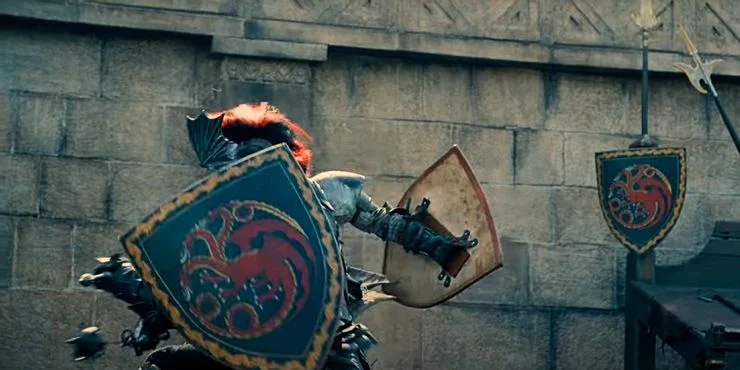 3) The rest of the House arrives in King's Landing in the trailer. Perhaps the kids are with Rhaenys, both daughter Leana (marries Daemon) and son Leanor (marries Rhaenyra). Rhaenys Targaryen is the one who is standing next to Corlys Velaryon.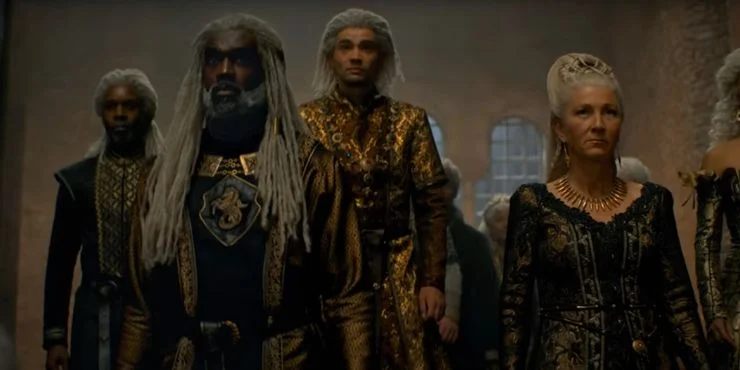 4) Apart from the "House of Dragons" main character's house, another house that we will get to see belongs to the Valeryons. Corlys Velaryon, aka Sea Snake, is a key character in the series. They originated in Valyria and after that, made it over to Westeros.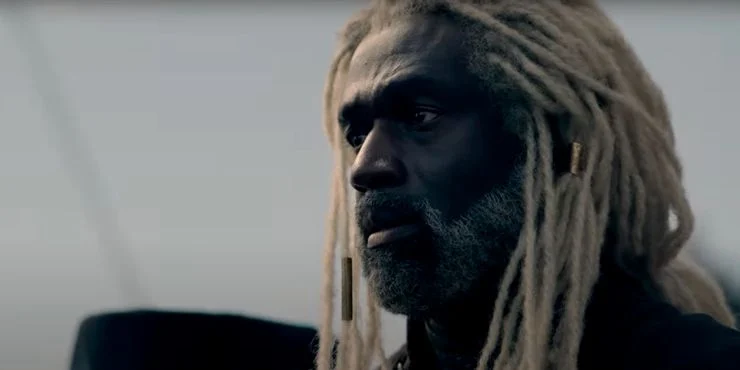 5) One of the most interesting characters that showed up in the "House of Dragons" HBO trailer is Mysaria. She is a lover of Dameon Targaryen. Besides that, she's also his mistress of whisperers. The Master of Whisperers, Varys played an important role in "Game of Thrones" so we expect a lot from her too.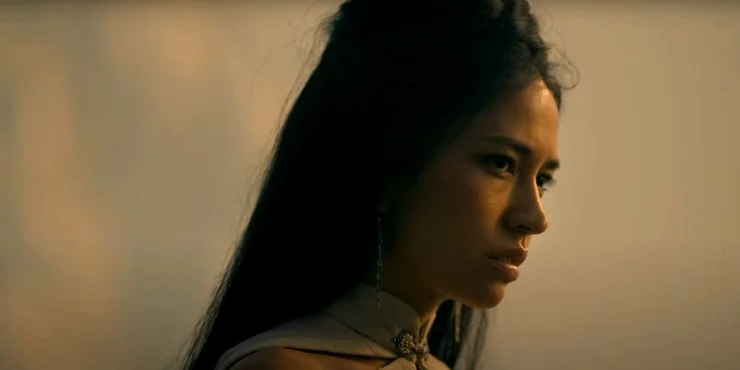 Surprisingly, "House Of The Dragon" isn't the only prequel on cards. Besides that, HBO is also developing "Tales of Dunk and Egg". It will follow the adventures of a young Aegon V Targaryen (Egg) and Ser Duncan the Tall (Dunk). The sequence of the show is set 90 years before A Song of Ice and Fire. Apart from that, you will also get to see an animated GoT series on HBO Max.