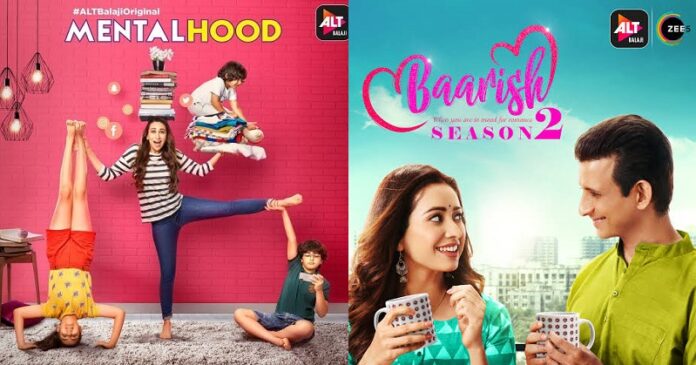 Ullu and Alt Balaji both are on-demand streaming platforms in India that are open to the public. Check out this list of the best Ullu and ALTBalaji web series of 2021. Ullu is well-known for its web series that are erotic, adult, and romantic. The erotic show Kavita Bhabhi, which was one of the top five most viewed web series during the COVID-19 quarantine in Asia, helped launch the Ullu app. We have compiled a list of some of the best web series that will be available to watch online via the Ullu app. Viewers can also browse the new web series and the most recently released web series on Ullu.
Balaji Telefilms Ltd. owns Alt Balaji, an Indian platform. This digital medium is being fueled with more content on a daily basis; currently, due to the pandemic, the majority of films and content are being posted on OTT platforms.
Here is the list for Best Indian web series list in Hindi with the highest viewership on Ullu and alt Balaji.
1. Pratiksha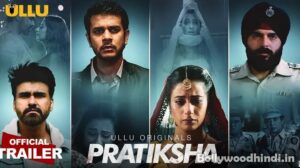 Pratiksha Singh is a humble television star who saw her stardom plummet following her contentious love affair with Chirag, a flamboyant free-spirited hunk before her eventual suicide which enthralled the entertainment industry. One can watch the show via the Ullu app or its official website.
IMDb Rating – 8/10
Episodes – 3
Cast – Cheshta Bhagat (Pratiksha Singh), Aarya Babbar (Chirag Shah), Avinash Wadhawan (Bhargav Singh), Hitanshu Jinsi (Amrendra Awasthi), Jay Soni (Abhay), and Thea D'Suuza(Ishan Gulati).
2. Halala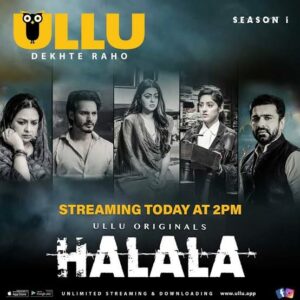 Halala is a web series based on the Nikah Halala practice that airs on the Ullu App. This online series stars Shafak Naaz, Ravi Bhatia, Eijaz Khan, Nilima Azim, and Deepika Singh Goyal. Afza and Raahil are happily married, but fate has other plans for them, as their lovely relationship suffers from turbulence and fits. Afza is subjected to triple talaq by Raahil. Because Halala Nikaah is the couple's only option, Zaid is the only chance for Afza and Raahil's damaged marriage. Ullu app explains the most contentious topic in Halala in a charming way. The show is one of the best Hindi web series.
IMDb Rating – 8/10
Episodes – 1
Cast – Ravi Bhatia, Deepika Singh Goyal, Neelima Azim, Shafaq Naaz, Eijaz Khan.
3. Kabita Bhabhi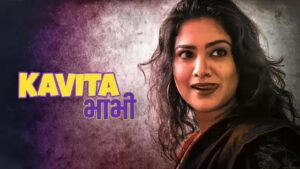 Kavita is a young erotic woman who makes phone calls to guys and cures them sexually by telling them her bed stories. The web series is one of the highest-rated in Ullu.
IMDb Rating – 5.1/10
Episodes – 18
Cast – Amita Nangia, Kavita Radheshyam.
4. Panchali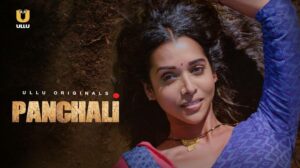 A lady follows a path of self-sacrifice voluntarily. With four spouses and one child, she chooses to start a family. The fifth brother is a well-educated city-dweller who refuses to follow the family custom. The plot centers around her attempts to use greed, envy, and manipulation to win over this fifth brother. Why is she so desperate at this stage in her life to make this sacrifice?. The adult drama web series Panchali stars Anupriya Goenka, Aman Verma, Upen Chauhan, and Samridh Bawa. It was made by Deepak Pandey. On Ullu, Panchali is currently available.
IMDb Rating – 4.9/10
Episodes – 5
Cast – Anupriya Goenka, Upen Chauhan, Samridh Bawa, Aman Verma.
5. The Bull Of Dalal Street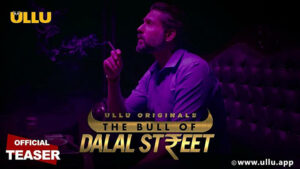 The story of "Harshal Mehra," who loses his entire fortune in the stock market. With his nefarious thoughts and dynamic personality, he quickly grew into a large bull. Unfortunately, massive success has massive ramifications. "The Bull Of Dalal Street" follows the journey of a common man from rags to riches. This new Hindi web series is one to look out for.
IMDb Rating – 5.3/10
Episodes – 3
Cast – Aparna Sharma, Priyal Gor, Kunal Verma, Ashmit Patel
6. Kasak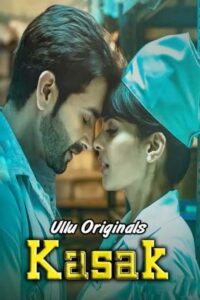 Kasak is an Ullu web series about a girl who was raped and viciously assaulted, leaving her semi-comatose for the remainder of her life. Kasak features Ihana Dhillon, Minissha Lamba, Priya Marathe, Vineet Raina, and Reema Vohra.
IMDb Rating – 5.5/10
Episodes – 4
Cast – Ihana Dhillon
7. Baarish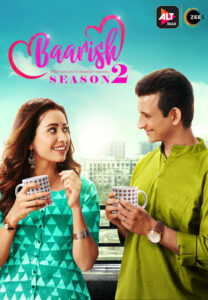 Aayush Agrawal wrote the love drama Baarish, which was directed by Nandita Mehra. The show became an instant hit with viewers due to its storyline and the role of Mumbai rains in the web series. Baarish, a web series starring Sharman Joshi and Asha Negi, depicts a love affair between two people from different social and socioeconomic backgrounds. Because of the lockout, viewers will be able to see this web series on television for the first time. ALTBalaji's platform now offers a low-cost way to watch the web series. The show is on the list with some of the best Indian web series.
IMDb Rating – 7.9/10
Episodes – 40
Cast – Sharman Joshi, Asha Negi, Priya Banerjee.
8.  Who's Your Daddy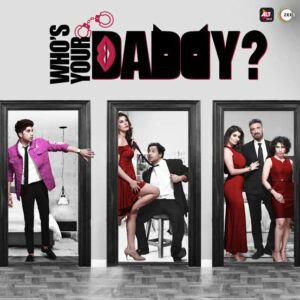 The comedy-drama series Who's Your Daddy stars Rahul Dev and Harsh Beniwal. With humorous scenes starring Harsh Beniwal's character, Soggy, the series keeps the audience interested. The plot centers on Soggy's adult DVD rental company, which leads to some interesting changes in his adult life. Start watching the Who's Your Daddy web series on ALTBalaji for free and get the first episode.
IMDb Rating – 5.6/10
Episodes – 23
Cast – Harsh Beniwal, Anveshi Jain, Sameeksha Sud, Nikhil Bhambri, Rahul Dev.
9. Kehne Ko Humsafar Hain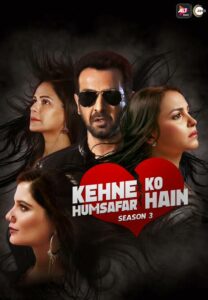 The web series Kehne Ko Humsafar Hain stars Ronit Roy, Mona Singh, and Gurdeep Kohli, among others. Three seasons, each with 51 episodes, are currently available for streaming. The show has an 8.9 out of 10 IMDB rating and several excellent web reviews. The web series includes three seasons with a total of 51 episodes. One of the best new Hindi web series.
IMDb Rating – 6.8/10
Episodes – 60
Cast – Gurdeep Singh, Mona Singh, Ronit Roy, Pooja Banerjee, Sayush Sanjay Nayar, Parth Samthaan.
10. It Hap
pened In Calcutta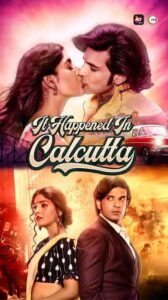 The online series stars Karan Kundra and Naghma Rizwan in a romance drama directed by Ken Ghosh. With jazz music, frill sleeves, and polka dot gowns, the story is set in Calcutta in the 1960s and 1970s. Naghma Rizwan, the series' female lead, was cast following a long search for the right actress to play the role. To relive love in the 1970s, watch the web series It Happened In Calcutta.
IMDb Rating – 5.6/10
Episodes – 10
Cast – Naghma Rizwan, Karan Kundrra.
11.
Class of 2020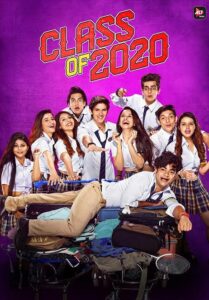 Class of 2020 is a web series starring Rohan Mehra, Chetna Pande, Nibedita Pal, Alam Khan, Palak Singh, and Jatin Suri in a coming-of-age teen drama. Following the popularity of its forerunner, Class of 2017, which had a similar concept, the show was eagerly anticipated on ALTBalaji. It was directed by Aarambhh M Singh and produced by Vikas Gupta. The story follows a group of kids who are dealing with a variety of challenges at school, including drugs, anxiety, and peer pressure. Watch all of the episodes of Class of 2020 now on Alt Balaji. This show is one of the best Hindi web series in Alt Balaji.
IMDb Rating – 5.2/10
Episodes – 32
Cast – Chetna Pandey, Rohan Mehra, Joyita Chaterjee.
12.
Mentalhood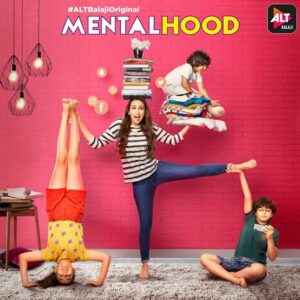 Mentalhood is a show about motherhood that tackles severe subjects like spousal abuse, child sexual molestation, and other taboo topics. It stars Dino Morea, Sandhya Mridul, Shilpa Shukla, Shruti Seth, and Tillotama Shome in supporting roles, as well as acclaimed actress Karisma (Karishma) Kapoor in the lead role. The show's protagonists all have their own personalities and approaches to family life. Mentalhood was directed by Karishma Kohli, while Ritu Bhatia penned the screenplay. So go ahead and start watching the Mentalhood web series right now with offline downloads. This show is one of the best Hindi web series in Alt Balaji.
IMDb Rating – 5.8/10
Episodes – 10
Cast – Karisma Kapoor, Rohan Joshi, Sanjay Suri, Shruti Seth, Sandhya Mirdhul, Shilpa Shukla.
13.
Code M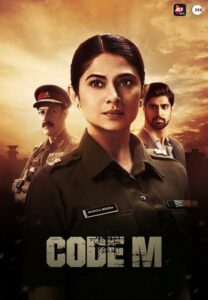 Thanks to its action sequences and tension thriller plot, Code M will keep you binge-watching the episode till the conclusion. Jennifer Winget, Rajat Kapoor, and Tanuj Virwani feature in this thriller, which has a storyline twist that will keep you guessing till the conclusion. The Code M web series, directed by Akshay Choubey, was written by Shubhra Chatterji. 'Woh Din Yaad Aande Ne' and 'Fauj Ki Dahaad,' for example, have catchy OSTs that will keep you hooked to the drama. On the OTT platform, the Code M web series is now available. The show comes along with some of the best web series Hindi.
IMDb Rating – 6.9/10
Episodes – 8
Cast – Jennifer Winget, Tanuj Virwani, Keshav Sadhna, Alekh Kapoor, Rajat Kapoor.
14. Hum Tum And Them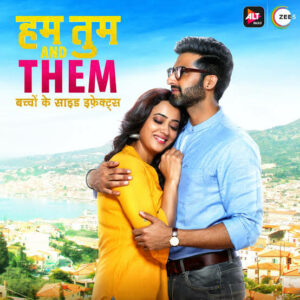 The Hum Tum and Them web series' message is that love may happen again and that pursuing it is natural. In the principal parts, Shweta Tiwari and Akshay Oberoi play well-known actors. 'Kuch Is Tarah,' 'Naina Matwaale,' and 'Teher Jaa Dil' are among the web series' OSTs. It was directed by Sahir Raza and written by Preeti Mamgain, and it explores some crucial questions about love while exposing all sides of the story. The show comes along with some of the best web series Hindi.
IMDb Rating – 6.9/10
Episodes – 15
Cast – Akshay Oberoi, Shweta Tiwari, Gautam Ahuja, Sara Gesawat, Trupti Khamkar.
15.
Ragini MMS Returns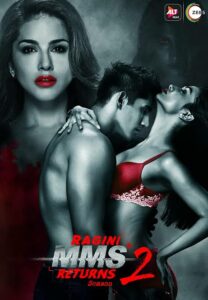 The ALTBalaji web series is based on the film Ragini MMS Returns and follows plot lines that are similar to the film, but with new twists and horrifying thrills. Ragini, the protagonist, returns in this presentation, which offers an intricate and slow-paced interpretation of the horror. The show's OST, 'Hello Ji,' sung by Kanika Kapoor, went viral on the internet due to its addictive beats. Sunny Leone, a model, and actress, was also featured in the song video. ALTBalaji is the only place to be! The show is split into two seasons, each with 12-15 episodes.
IMDb Rating – 4.1/10
Episodes – 28
Cast – Karishma Sharma, Divya Agarwal, Siddharth Gupta, Varun Sood, Riya Sen, Sakshi Pradhan.