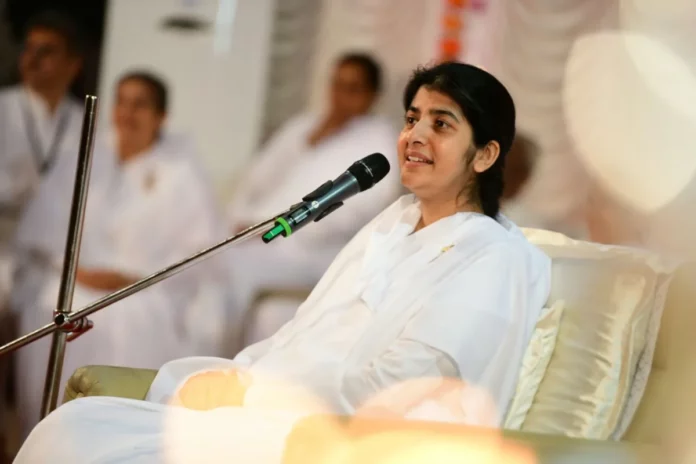 Brahma Kumari Shivani is an Indian spiritual leader, teacher, orator, and writer. She wrote many books which contain essential teachings that she wished to share with the world. Her life's mission is to guide others to understand their true self and become instruments of peace in their families, communities, and the world at large If you're looking for quotes from BK Shivani, then these 16 are some of the best quotes by Brahma Kumari Shivani.
16 Life-Changing Quotes By BK Shivani
1) BK Shivani On Life
Photo Credit: Hindi Biography Blog

"Life is a beautiful experience of sharing, caring, and cooperating with others."
2) Quotes By Brahma Kumari Shivani On Carrying Forward
"Life is all about what you are creating, radiating, experiencing, and carrying forward." – Bk Shivani
3) BK Shivani On Taking Care
"If you start taking care of yourself your life will be a beautiful experience." – Bk Shivani
4) Quotes By Brahma Kumari Shivani On Giving To Others
"Whatever we give to others, it comes back to us. If we give a prayer to someone, then the prayer will come back."
5) BK Shivani On Situations
"It is not that life is a rollercoaster. Situations coming in life are a rollercoaster." – Bk Shivani
6) Quotes By Brahma Kumari Shivani On Good Person
"A good person always sees the good of others."
7) Quotes Of BK Shivani On Working Hard
"To become a good person, work as hard as you do in order to look beautiful."
8) Quotes Of BK Shivani On People Thinking Of You
"How people think of You is Influenced. By now you think about Yourself."
Also Read: Ratan Tata Quotations That Will Inspire You To Succeed
9) Quotes Of BK Shivani On Truth
"Truth does not need to be proved. Truth has the power to reveal itself."
10) Quotes By Brahma Kumari Shivani On Happiness
"Even if everyone is nice to us, we can never be happy, if our mind does not speak nicely to us."
11) On Anger And Anxiety
"Anger and anxiety make you tired most."
12) BK Shivani On Respect
"Everyone will respect you if your thinking is high and positive."
13) Quotes By Brahma Kumari Shivani On Grief
"Nobody Can Wipe Out Anybody's Grief, But Everyone Can Erase Their Grief."
14) On Pride
"Where there is pride, there is a feeling of insult."
15) BK Shivani On Becoming A Good Person
"Becoming a good person in your eyes is better than being good in others' eyes."
16) Quotes By Brahma Kumari Shivani On Controlling Your Mind
Photo Credit: Brahma Kumaris

"If you control it then your mind is your best friend, but if it controls you then it is your biggest enemy."
These were some of the best quotes from BK Shivani that I could compile. I hope that you enjoy them as much as I did!