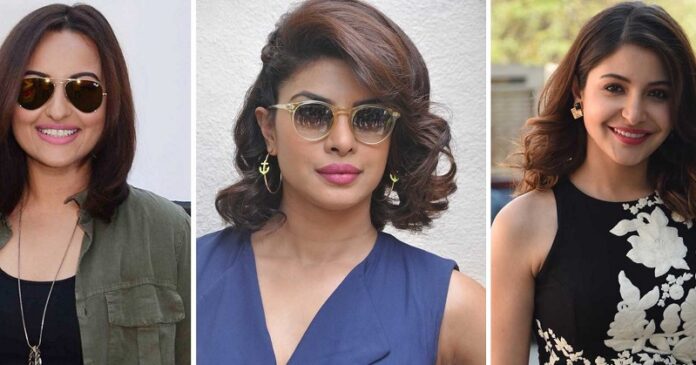 The influence of celebrities on the fashion world is well-known. Celebrities and fashion trends are inextricably linked. They either start trends by wearing distinctive outfits or popularise current patterns. As a result, an increasing number of admirers are copying the style, cosmetics, and celebrity short haircuts of their favorite superstars. Bollywood's celebrity fashion trends are well-known and others pay close attention to how these celebrities dress, from red carpet events to airport patterns.
Here, we got you 18 Celebrity inspired short hair ideas for girls to try next:
1. Wavy Short Hair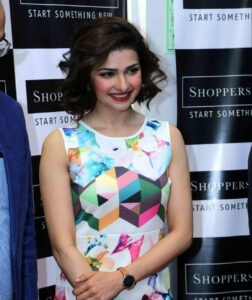 Bollywood actress Prachi Desai was recently photographed sporting short hair. The actress kept her hair in a long bob with a wavy texture rather than cutting it completely off. Currently, the dense hairdo with puffiness and volume is trendy. This style of haircut is really popular right now, whether it's for summer or spring, or for a more casual edgy look.
2. Dense Short Curly Hair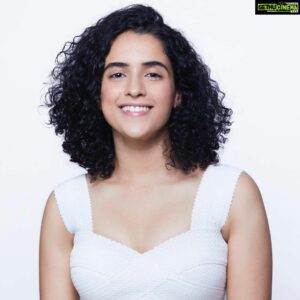 In the majority of her films and in real life, Sanya Malhotra wears her hair short. If you have naturally curly hair and don't know what to do with it, her short haircut can be an inspiration. People like how it looks, especially since it combines trendy new-day style statements with lush curls and a short layered hairstyle.
3. Vintage Short Hair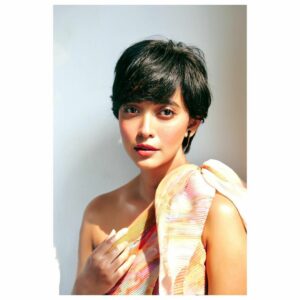 Sayani Gupta has recently made headlines for her exceptional performances and daring dress choices. Her hair is a lovely mix of jagged pixie and modest fringes that fall just beyond her brow. This Bollywood star celebrity hairdo is one of the most daring, and you should try it if you want to look as sexy as she does while simultaneously boosting the temperature.
4. Voluminous Bob Hair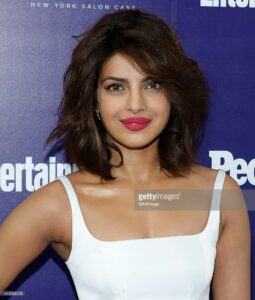 Priyanka Chopra's new style is all about swiftly and effortlessly achieving beautiful appearances. Our greatest favorite is our favorite Bollywood famous actress and star's voluminous bob hairdo. The versatile style may get worn with any event and dress, giving the wearer a youthful and sexy appearance.
5. Simple Short Hair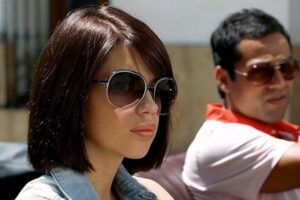 Throughout her acting career, Kalki has always been a trendsetter in terms of both her appearance and the characters she has played. She is one of the rare actors who has always preferred short and medium hairstyles. Her current short hairdo, which finishes at the neck and terminates at the shoulder, is ideal for anyone looking for a simple and uncomplicated everyday look. It's not overbearing, dramatic, or garish, but it's quite comfy, natural, and youthful.
6. Bob Short Hair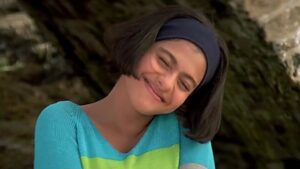 Kajol's short hairdo in Karan Johar's Kuch Kuch Hota Hai was the first short haircut that received the most attention, as long as millennial women can remember. Her hairstyle was perfect for her role in the film as a young, perky, and tomboyish college student!
7. Short Layers with Side Bangs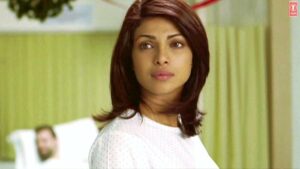 In the film 'Anjaana Anjaani,' Priyanka Chopra wore seductive short layers that exuded confidence. In the photo, her hair gets fashioned in a feathery style with front bangs. Teenagers get enthralled by the fervor for indie fringes. Bangs are already fashionable in a wide range of hairstyles!
8. Pixie Hair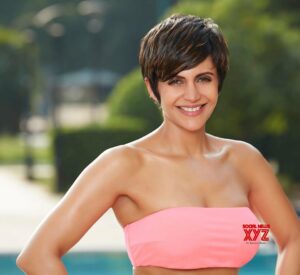 Mandira Bedi's pixie haircut is well-known. She's one of the few Bollywood actors who has bravely selected and worn a bold haircut! Mandira Bedi's edgy pixie is always on point, and she's styled it in a number of looks. Bedi's hair has a new dimension with golden streaks.
9. Curly Bob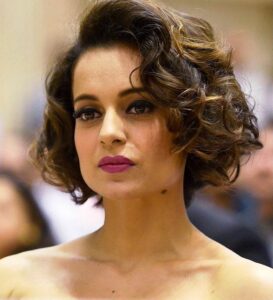 The curly bob is a trendy Bollywood hairstyle that is currently dominating the Spring Summer 2018 hairstyle trends! Kangana Ranaut, an Indian actress, looks best with short curly hair and is a role model for many curly-haired ladies! In this costume, the actress looks gorgeous! Make the front longer and the back shorter to keep it asymmetrical, or go for a shoulder-length long bob like hers!
10. Long Bob With Wavy Touch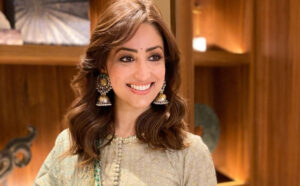 Long hair has outlived its usefulness; it's time to reinvent yourself with a lob. In a long bob fashioned into casual beachy waves, Yami Gautam looks gorgeous.
11. Boy Cut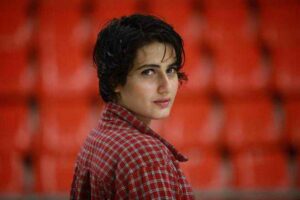 After wearing an incredibly short 'boy cut' for her role as a wrestling prodigy, Fatima Sana Shaikh, who played one of the Phogat sisters in Dangal, won the respect and admiration of industry insiders and moviegoers alike for her dedication to the profession.
12. Vintage styles in vogue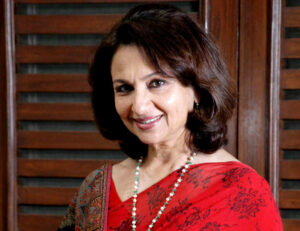 Taking a page from Hollywood, Marilyn Monroe has been pretty flattering to us. The diva brought out the real-retro in whatever style she wore, whether it was her long wavy finger curls, a short and twisted bob, or a basic wavy cut. Jacqueline Kennedy's soft blunt cut with finger waves evokes visions of Hollywood's golden period, as well as a time when all women aspired to be like her.
13. Short Straight Hair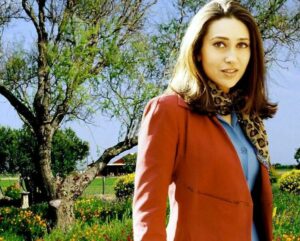 She has a nice overall appearance. Karishma Kapoor is one of the actresses who does not normally leave the house without wearing full make-up. Her tiny physique is well-suited to this short straight hairstyle.
14. Asymmetrical Short Messy Waves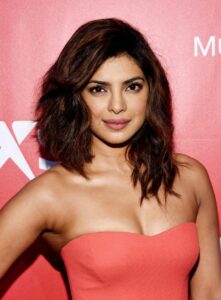 You can go blunt for more focus or curly and wavy for extra flare, and customize it with color and fringe. The best thing is that you may adjust the length and angle to suit your face shape or the facial feature you want to highlight.
15. Short Hair with Loose Waves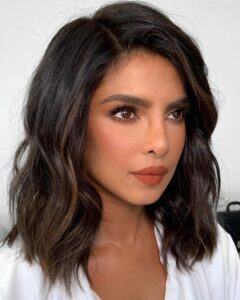 Curly hairstyles are ideal for displaying the most up-to-date salon cuts and color schemes. Elegant swirls produce highlights and lowlights. An angled cut with a front extension is the key to this look, so be specific when telling your hairdresser how you want your hair to frame your face.
16. Deep Side Parting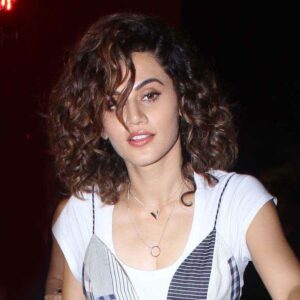 Instead of parting your hair in the middle, side part it to make it look more dramatic and voluminous. Changing the parting of your hair can completely transform it. This can also get done as a final touch after curling or straightening your hair.
17. Simple Side Braid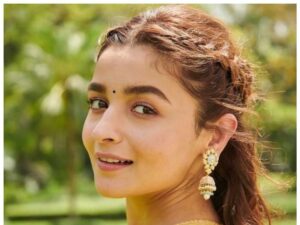 Make a deep parting in your hair using a comb. Braid a section of this hair in a typical way, working your way to your ear. Add a few strands of hair to your braid to make it look like a french braid while you're at it. When your braid reaches behind the ear, fasten it with a bobby pin.
18. Classic Pixie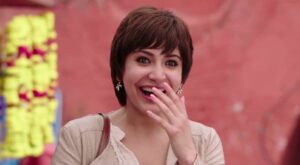 The pixie cut is one of the most conventional short hairdo options for women. It can assist frame your face and drawing attention to your best features. They're low-maintenance except for the odd trim; you may wash and go or quickly style it with pomade.