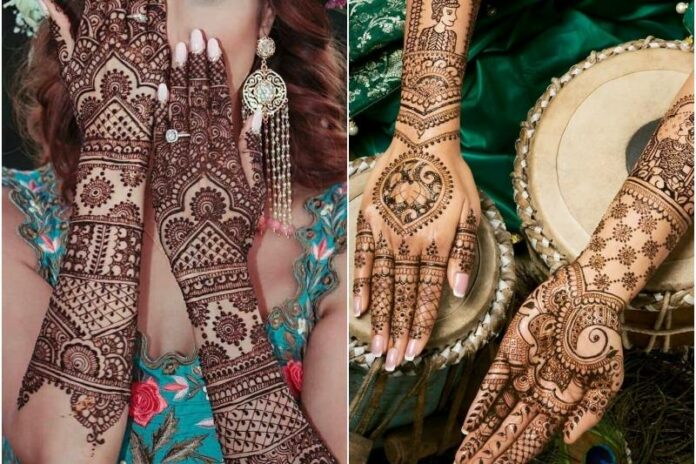 Mehndi is a centuries-old art style that has been utilised by numerous cultures all over the world. Intricate designs are painted on the skin using henna paste in the body art known as mehndi. It is frequently used at weddings, festivals, and other social gatherings. The modern full hand mehndi designs is one of the most popular styles of mehndi designs.
Intricate designs crafted with mehndi grace the hands and feet during special occasions like weddings, festivals, and religious festivities. The artistry of Mehndi serves as a beautiful expression of cultural heritage and adds a charming touch to these memorable events. In this blog post, we will discuss some of the most beautiful and modern full-hand mehndi designs that will elevate your look and make you stand out.
Popular Modern Full Hand Mehndi Designs
There are several popular modern Full Hand and back hand Mehndi designs to choose from. The most popular styles include Arabic, Indian, and Moroccan Mehndi designs. Each style has its unique features and characteristics.
Also Read: 30 Cute Mehndi Designs That Will Make Your Kids Too Gorgeous
The Peacock Mehndi Design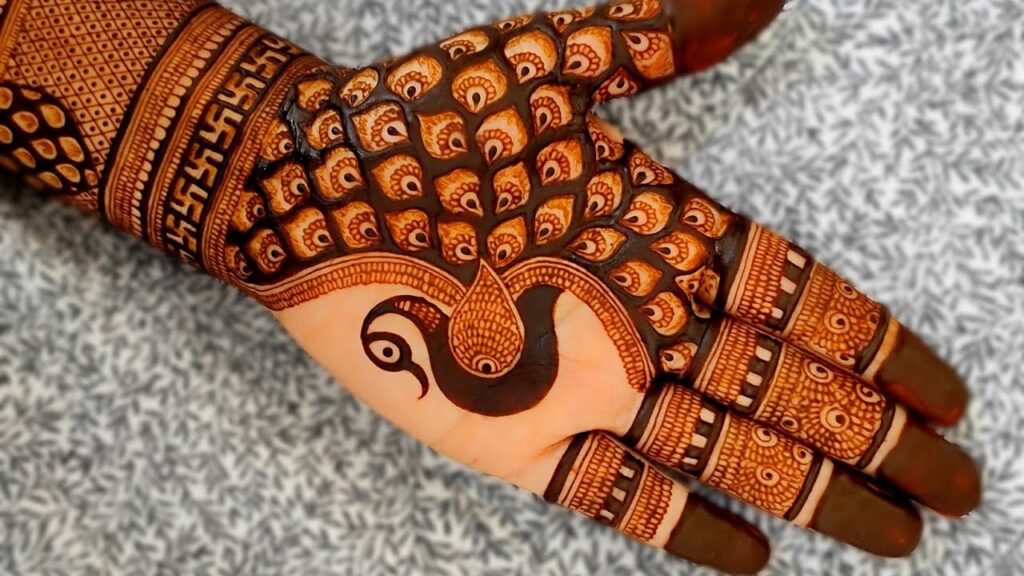 The peacock design is one of the most popular mehndi full-hand  designs. It is a traditional design that symbolizes beauty, grace, and pride. The elaborate peacock design exhibits the skill and complexity of mehndi with its feather, eye, and other gorgeous embellishments. This pattern can be gently extended up to the wrist and forearm by expertly applying it to both the full front hand mehndi design and the back of the hand. The peacock design, known for its opulent splendor, is a wonderful option, especially for weddings and formal occasions where its elegance truly shines.
The Floral Mehndi Design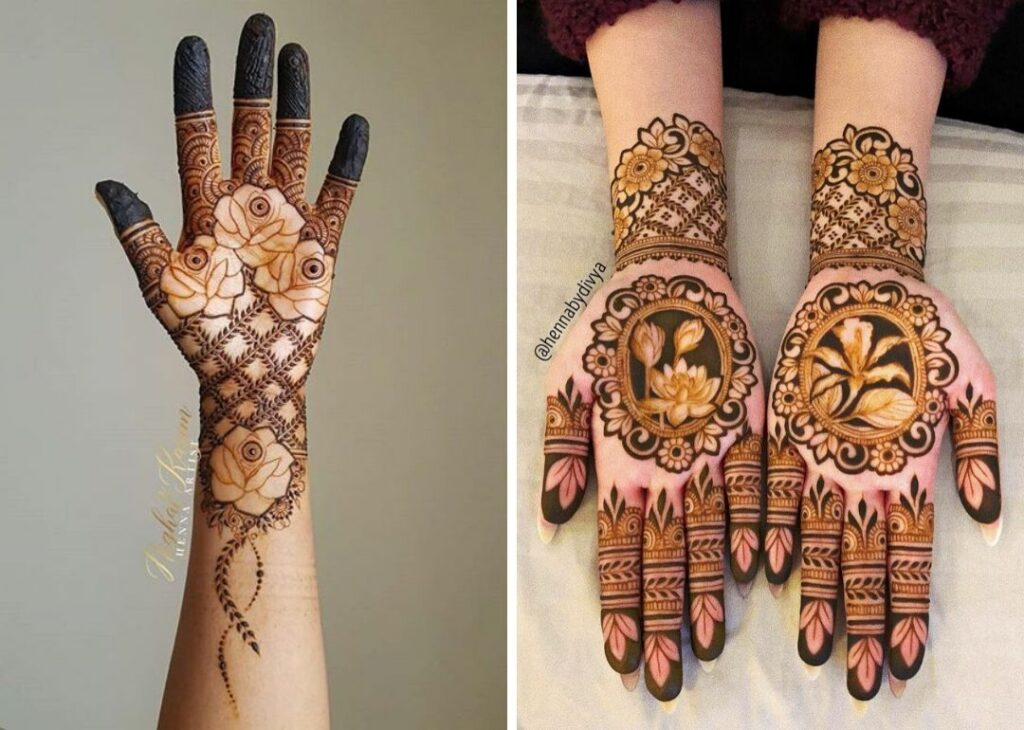 The floral design is another popular choice for full-hand mehndi. A timeless pattern that never goes out of style is floral mehndi. It can be tailored to fit any occasion, from a casual get-together to a formal function, and is adaptable. The entire hand, from the fingertips to the wrist, is usually covered with exquisite floral patterns. To achieve a traditional flair, the floral design can be skillfully combined with elements like paisleys and dots, resulting in a beautifully intricate composition.
The Bridal Mehndi Design For Full Hand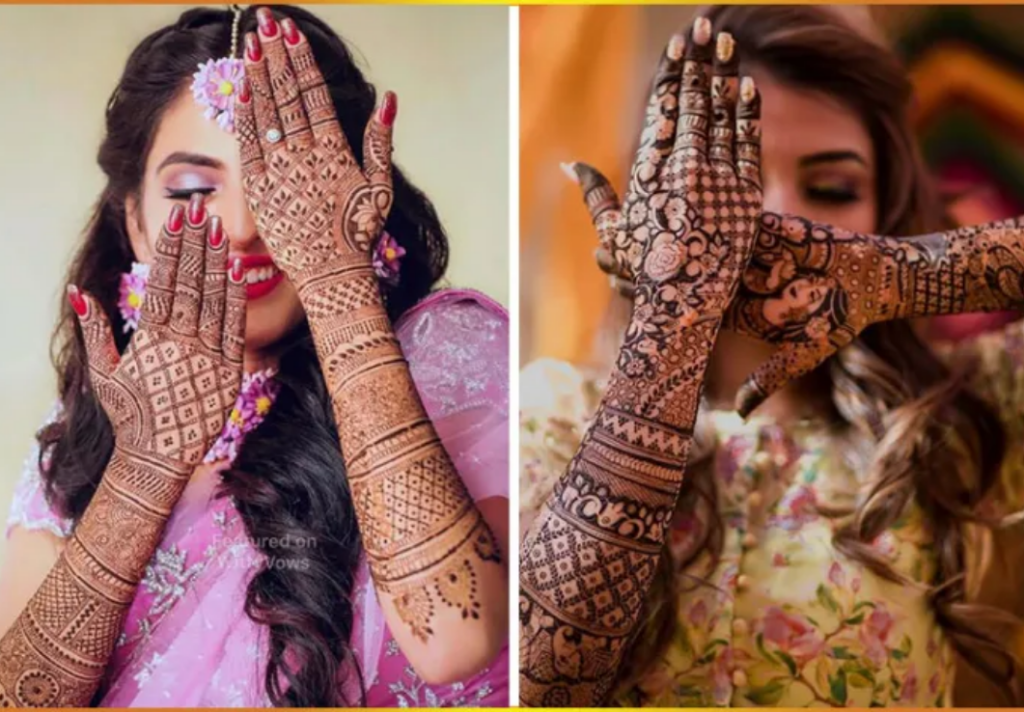 Before the bride's wedding, a traditional design called bridal mehndi is usually painted on her hands and feet. It is a complex, complicated pattern often incorporating paisley, floral, and geometric designs. The design of bridal mehndi is ideal for those who wish to incorporate some tradition and culture into their wedding.
Also Read: 30 Easy Back Hand Mehendi Designs That You Can Try At Home
The Mandala Mehndi Design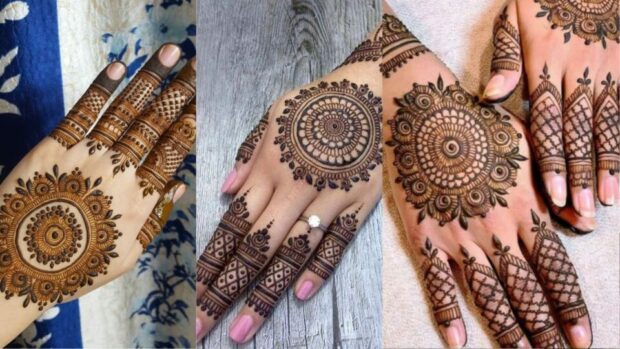 The mandala design is a spiritual and symbolic design representing the universe and the self. It is a circular design that features intricate patterns and motifs. A circular pattern known as a mandala was influenced by Buddhist and traditional Indian art. It frequently has elaborate designs that extend from the circle's centre. This pattern is ideal for people who wish to express themselves artistically and create a statement with their mehndi.
The Geometric Mehndi Design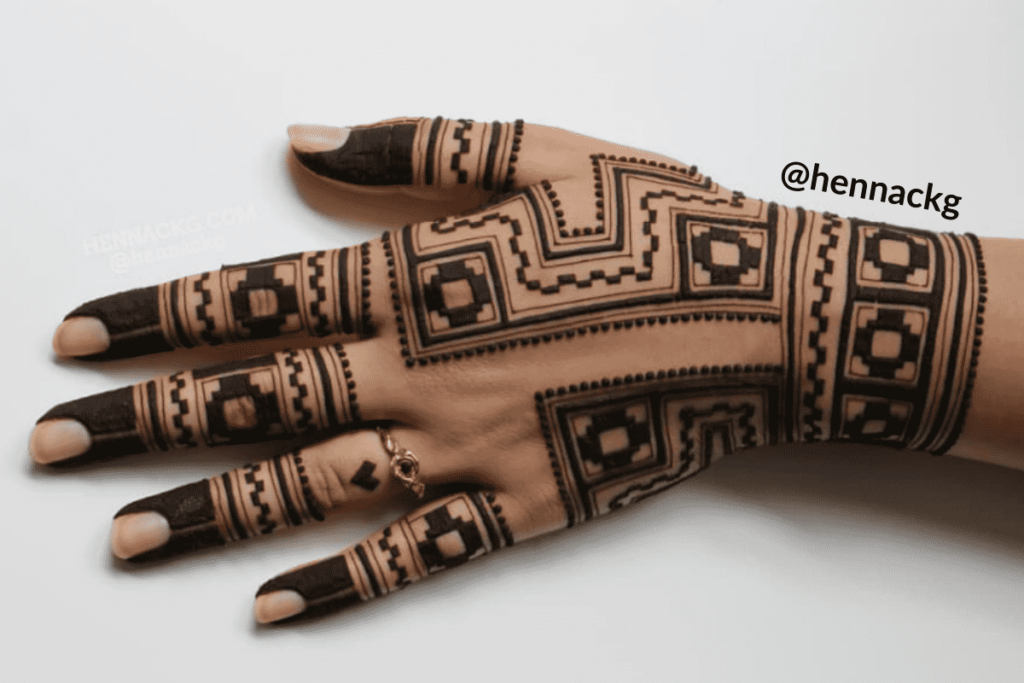 The geometric design is a modern take on traditional mehndi designs. This dynamic pattern can be skillfully applied to the palm or back of the hand, gracefully extending up to the wrist and forearm. It is a great option for people looking for a trendy, edgy style to add some modernism to your mehndi design.
The geometric patterns offer a sense of uniqueness and style, making a bold statement. If you want to embrace a more avant-garde approach to mehndi, the geometric design is the perfect choice to showcase your individuality and create an eye-catching impact.
The Arabic Mehndi Design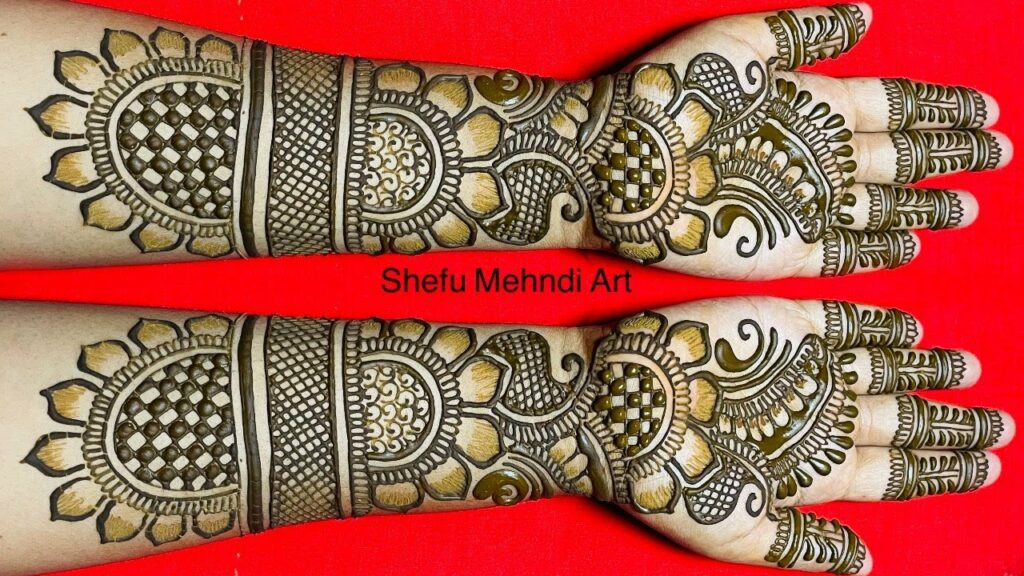 Thick, black lines and geometric patterns define the powerful and dramatic Arabic mehndi design. It is well-liked in the Middle East and is gaining popularity elsewhere in the world. For individuals who want their mehndi to make a dramatic statement, this pattern is ideal. It is a perfect option for those seeking a dramatic and eye-catching look. The Arabic design commands attention with its artistic flair and intricate details, leaving a lasting impression.
Tips for Applying Full Hand Mehndi Designs
Here are some tips for getting a beautiful full-hand mehndi design:
Choose a design that is appropriate for the occasion. For example, you may want to choose a traditional design if you are getting married. An elegant Mehndi design may be a better choice for a casual event.
Choose a reputable Mehndi artist. There are many different Mehndi artists out there, so it is important to do your research and choose someone experienced and talented.
Take care of your Mehndi design. If you want your mehndi to last, you need to take good care of it. Don't get your hands wet or rub or scratch your design.
With these tips in mind, you are sure to get a beautiful and lasting full-hand mehndi design.