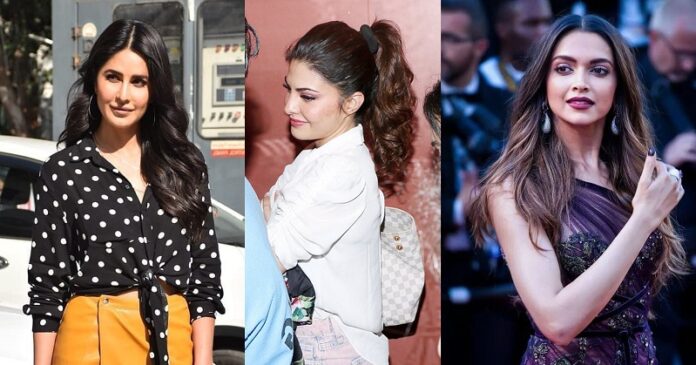 Who wouldn't want to have the appearance and aura of a celebrity? We all want to look and feel like our favorite celebrities, but how can we go about doing so? There are many different hairstyles to pick from. Celebrities wear it for a range of occasions and events. How well do they, on the other hand, match people like us? These dazzling hairstyles will provide us with ideas and suggestions on flaunting and making a fashion statement in the glitzy world.
This article will provide you with a rundown of the best and most iconic celebrity hairstyles currently available. They're one-of-a-kind, stylish, and luxurious. What more could we ask for? They have the ability to make you the center of attention.
Here are the top 20 Iconic hairstyles right from Bollywood you might wanna try:
1. Sadhana Cut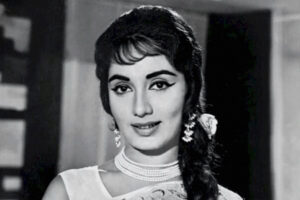 Sadhana Shivdasani was an Indian actress who got credited with introducing fringe haircuts to the region's women. It was even dubbed the 'Sadhana Cut,' and its legacy lives on to this day. Sadhana is one of the few people on the planet whose name has got a hairstyle.
2. Poker Straight Hair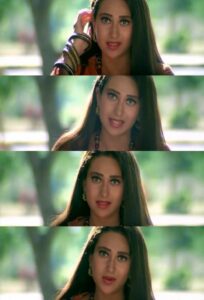 Karisma Kapoor's look in Raja Hindustani with her hair brutally straightened was so popular that she chose to wear it in all of her subsequent flicks. PZ enjoys experimenting with her hair length. Every naive young lady got captivated by her sleek, straightened look, replete with a thick pair of glasses à la Ali Macgraw.
3. Bob Cut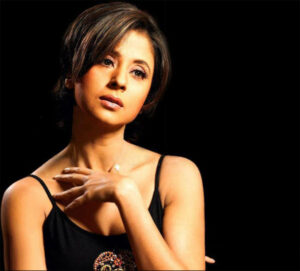 Urmila Matondkar shaved her lengthy tresses for a stylish bob inspired by Jennifer Aniston's iconic "The Rachel" cut, and the rest of the females followed suit. Preity Zinta wore a cute bob that suited her perfectly in Koi Mil Gaya, the leggy Miss Padukone snipped her locks to sport a hip, layered, shoulder-length number in Karthik Calling Karthik to wow-inducing effects, and Priyanka Chopra worked up the Victoria Beckham bob so well in Pyaar Impossible that no wonder everyone has been asking for it.
4. Big Bangs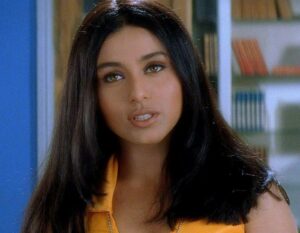 Layered hair with lovely bangs, whether wispy, feathered, or blunt, is the epitome of sophistication. Thanks to Rani Mukerji's classy performance as Tina in Kuch Kuch Hota Hai and more entertaining variants worn by Lara Dutta and Prachi Desai, to mention a few, layers are here to stay.
5. Beehive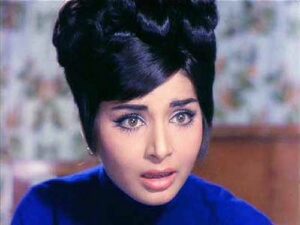 Audrey Hepburn's overdone hive in "Breakfast With Tiffany" made the beehive an enduring symbol of 1960s kitsch that also hugely impacted Bollywood. The beehive never failed to make an impression, whether it was Helen and Mumtaz's gorgeously lacquered version or Rakhi Gulzar's delicately teased and flawless iteration.
6. Bangs With Ribbons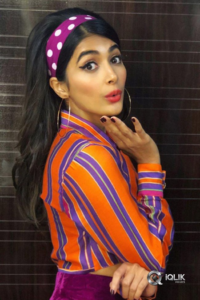 In the film "Caravan," Asha Parekh's side-parted bangs with a girlish ribbon were a major hit with the stars. The hairpieces gained more gloss and volume by wearing thicker wig parts. In Seeta Aur Geeta, Hema Malini's high ponytail, knotted twice with ribbons, was a big hit.
7. Side Flicks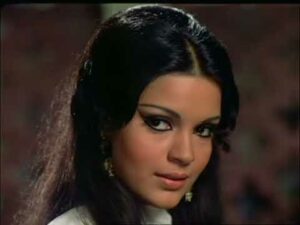 Long black hair is the archetype of a Hindi film heroine, and it is an immortal symbol of unbridled femininity and seduction. To give a sense of eroticism to this traditional look, Parveen Babi coupled her straight and silky mane with side flicks on either side of the parting. From Zeenat Aman to Shabana Azmi, Smita Patil to Padmini Kolhapure, Poonam Dhillon, and Anita Raj too, perhaps, Bhagyashree, the aforementioned hairdo has had quite a run.
8. Volume Hair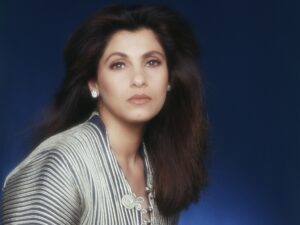 Dimple Kapadia merits praise for her thick, luscious locks. Do you remember the 1990s Crowning Glory soap commercial? Without a doubt, the best woman in the industry. Others have followed suit, including Meena Kumari, Nutan, Jaya Bhaduri, Dimple Kapadia, Tabu, and Sonam Kapoor, who have let their naturally falling tresses drop free.
9. The Bun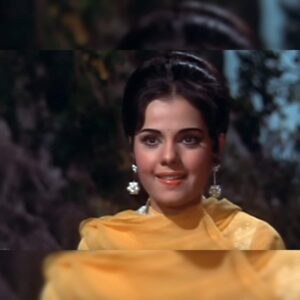 In contrast to the glitzy exaggeration of the 1970s, there was the ageless bun, flawlessly done up and accented by delicate side curls, the eternal mark of the "girl next door" or the quintessential innocence of the Indian bahu. Mumtaaz, Reena Roy, and Raakhee, to name a few, are as adorable as a button.
10. With Clips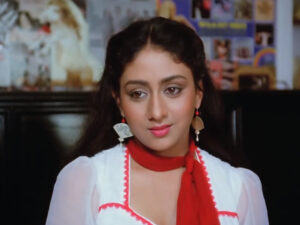 The young stars of the 1970s preferred to maintain their hair in a middle parting with clips on either side to make things pleasant and uncomplicated. This hairdo instantly transformed the star into a younger and more lovely version of herself, taking us back to our Lolita days. How else could Tina Munim, Bindiya Goswami, Rati Agnihotri, and Deepti Naval be so adorable?
11. Steps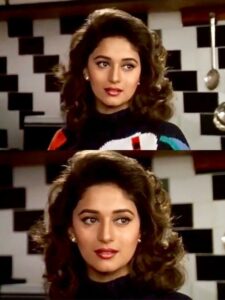 One of the most recognizable elements of the Dhak Dhak Girl was her side-swept steps-curled or blow-dried hairstyle. While we'd like Madhuri to try out different hairstyles now and again, she sticks to her classic look—at the very least, opting for a blow-dry over hot rollers. A 90s opponent, Meenakshi Sheshadri, sported the same Goldilocks hairstyle with equal panache.
12. The Perms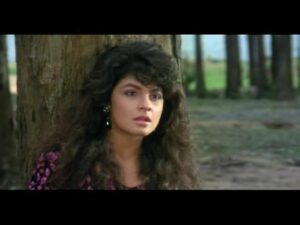 In the movie Daddy and Dil Hai Ki Manta Nahin, Pooja Bhatt popularised the frizzy perm, which had previously been popular in the West. Despite the fact that the frizzy look was damaging to her hair, it became popular among girls and practically all of her coworkers, as evidenced by the lovely Raveena Tandon and the late Divya Bharti, who wore it with equal passion in their subsequent films, giving B-Town hairstyles an edgier charm.
13. Backcombed Bun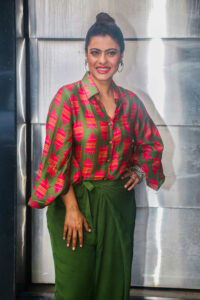 Ash and Kajol looked really lovely with this hairstyle. And it's allowing to back-combed gelled hair pulled back into a tight bun. It also emphasizes their Devi-sized eyes, Ash's world-famous sea-green eyes, and Kajol's hypnotic hazel gaze.
14. All Knotty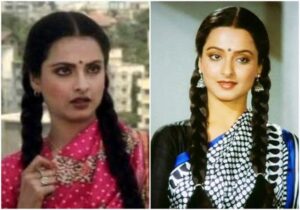 Plaits are appealing to everyone for some reason. It can channel your inner schoolgirl or exude the traditional elegance of a respectable lady. Rekha and Neetu Singh took advantage of the opportunity by tying their silky locks in tight, double pigtails, instantly accentuating their youthful appeal.
15. Bouffant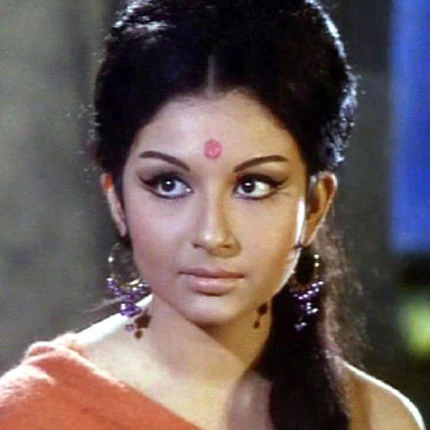 Our wonderful Bollywood beauties preferred to pile their hair on top, let it cascade down the sides, and accessorize with pretty sparkling hair jewelry, flowers, and headbands throughout the 1960s fashion trend. Few could resist the appeal of the bulky bouffant, which was instantly associated with a star-studded, private evening, from the always graceful Sharmila Tagore to the unfussy Waheeda Rehman to the elfin Saira Banu.
16. Short & Wavy
These ladies were born with naturally lovely hair that didn't require any elaborate hairstyles to make it stand out. It was enough to characterize them as emancipated 1950s women by giving their naturally wavy, medium-length hair a moderate curl or wave to make it manageable. This hairdo is sweet and romantic, beautifully framing the face and drawing attention to the mouth while remaining elegant and refined.
17. Tomboy Cut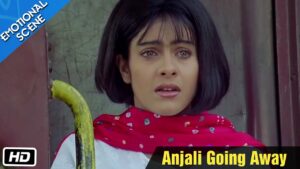 With her enticing mushroom cut, the energetic actress Kajol had already taken on a tomboy attitude in 'Kuch Kuch Hota Hai.' She wore her short hairstyle with ease, and it became a fashion symbol for many young women.
18. Curly Tales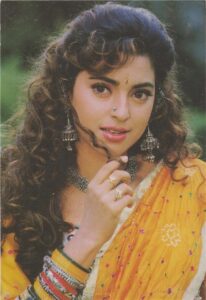 Juhi Chawla was the only actress in the 1990s who freely wore her natural hair type. Her curly hair got styled in a number of ways during the time. She's tried a variety of hairstyles, including untidy buns, open hair, and braids. Remember how her hair was always done on the sides in ringlets? Natural waves till mid-length, then dense, tight curls are our favorite look. If you have curly or wavy hair, this is a must-try this season.
19. Wild Hair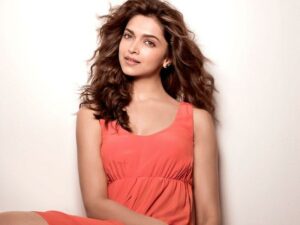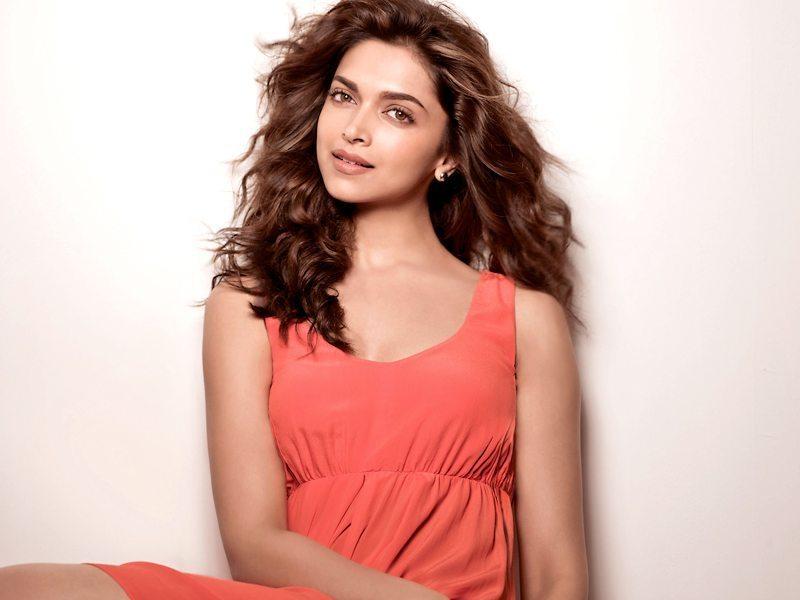 If you said you didn't desire Deepika Padukone's wild hair from Cocktail, you'd be lying. It was sultry, edgy, and complimented her wild-child character in the film brilliantly. This haircut was so popular that Dippy still wears it now, and boy, does it look good!
20. Long Tresses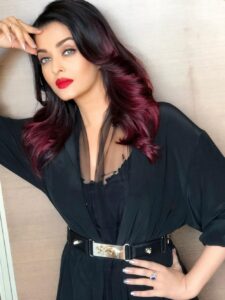 Aishwarya Rai Bachchan is one of the world's most beautiful women, and she carries herself with grace. Her stunning brown locks, which she has had for many years, have made her famous.