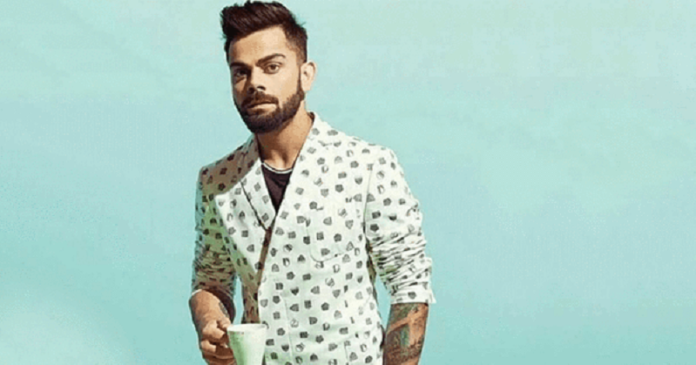 We all know that Virat Kohli is among the top batsmen. However, it is not the only field he excels at. Thanks to his trending hairstyles, Virat enjoys a huge fan following. Virat Kohli hairstyles set trends and everybody around the world follows them blindly. Be it with his beard or his hairstyles, Virat has always been keen on experimenting. He is the most popular trendsetter of men's hairstyles and is always on fleek with his style. Because of Virat Kohli hair styles, he has a lot of followers on social media account as well. Let us have a look at some of the popular Virat Kohli hairstyles without any further delay.
1) Long Spike Of Virat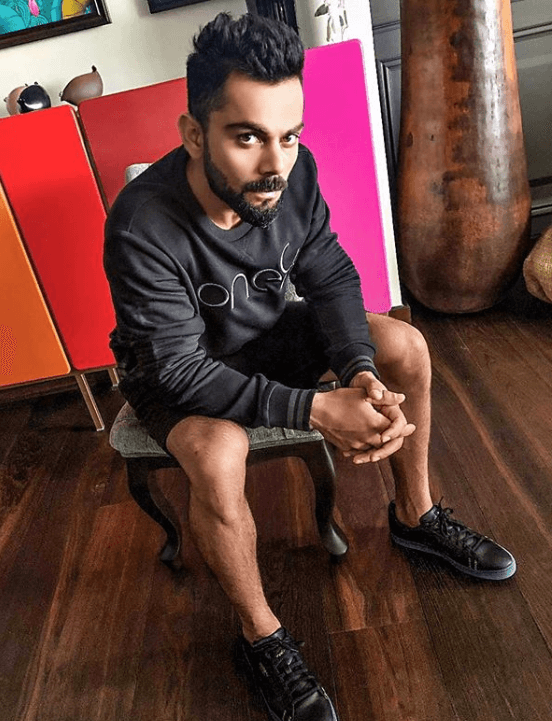 One of the famous Virat Kohli hairstyle names is the long spike. Spiky hairstyle has always been in vogue. And, when it comes to Kohli, he took it up a notch by sporting it on medium length. To ace, this trendy hairstyle just like Virat, make sure your spikes stay put by applying some of the gel on it.
2) Virat's French Crop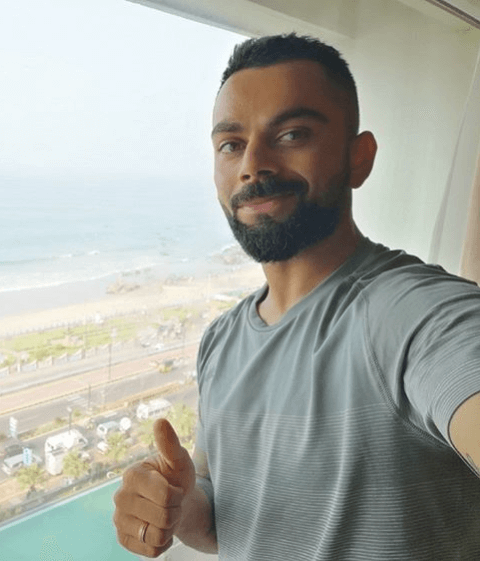 Among the names of Virat Kohli hairstyles, the french crop tops the list. This is one of the international hair trends for everyone. With short hair on the top, the French crop involves a taper fade or undercuts. This haircut is perfect for the guy on the run with minimal effort required in styling. With this hairstyle, you don't need to worry about fixing your hair at regular intervals.
3) Tapered Fade Mohawk Of Kohli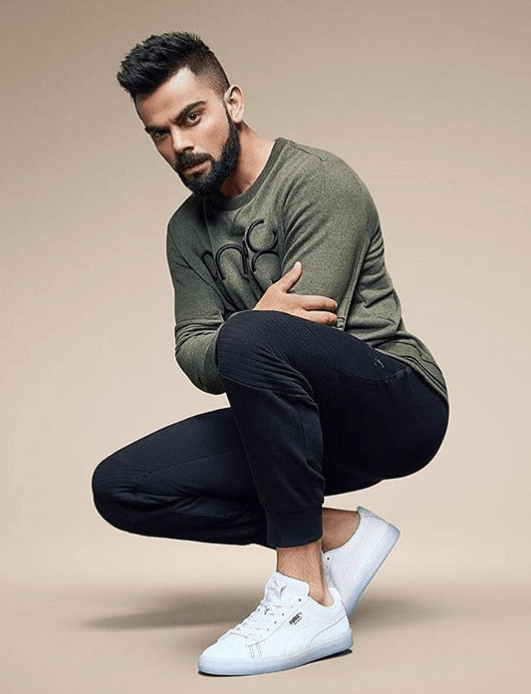 Virat Kohli hairstyles mix it up from time to time. That is why he went for the taper fade Mohawk hairstyle when it came to shooting for one of his brand endorsements. It is the longest in the middle of the forehead at the hairline. Moreover, the back and the sides are tapered and fade into a shave. Virat Kohli hair style is one of the most stylish hairstyles in the world.
4) Captain's Fade Hairstyle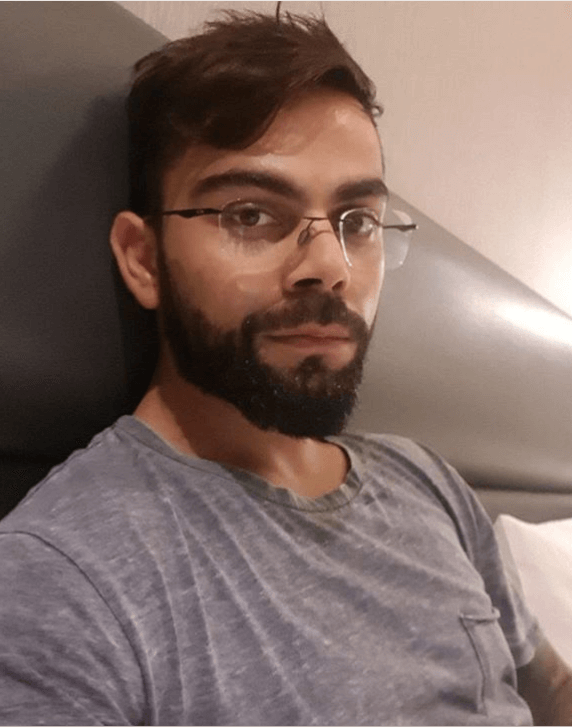 Among the names of Virat Kohli hairstyles, the captain's fade hairstyle comes fourth in the place. Short fade haircuts for men offer the best base for any hairstyle. Virat can be seen donning this haircut as he relaxes at his home. Things need to be a little different when it comes to Virat Kohli. He went for a side-sweep instead of the spikes for his hairstyle.
5) Virat's Short Comb Over Fade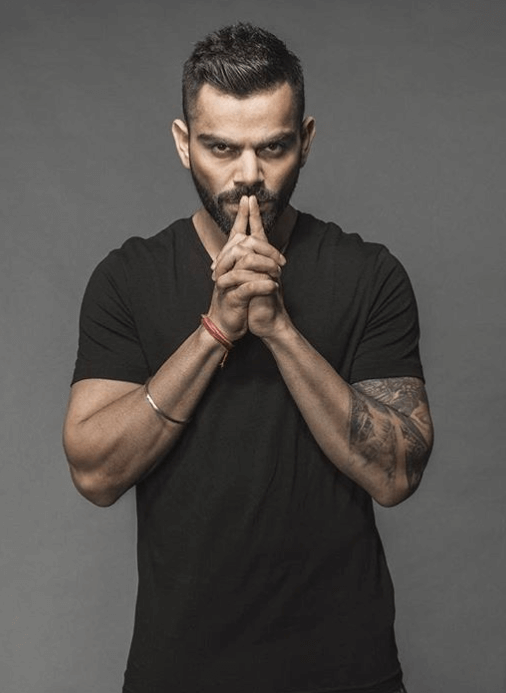 One of the famous Virat Kohli hairstyle names is the short comb-over fade. The comb-over is an iconic hairstyle for men all around the world. Virat was seen donning one of the most popular haircuts of 2018. This hairstyle works brilliantly in casual workplaces as well as for professional looks. So, you can look stylish while being at work as well.
6) Virat Kohli's Pompadour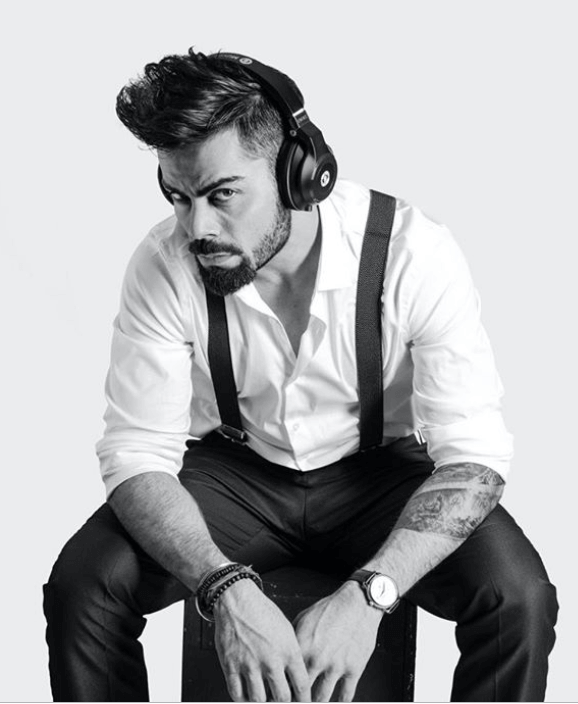 The pompadour features long hair on top with short hair on the back and sides. The large volume of hair in the front makes the pompadour unique that gradually retreats towards the back of the head. This hairstyle will give be sophisticated and sleek look. So, who doesn't like Virat's sexy yet sharp look in the pompadour hairstyle?
7) The Tousled Look Of Virat
It becomes a statement when Virat Kohli sports any hairstyle. All you need to do is rub some of them in your palms to create this hairstyle. Deliberately giving a casual appearance, create a messy look. This is one of the most stylish and trendy hairstyles of Virat Kohli that is famous across the world.
8) Virat's Fringe Look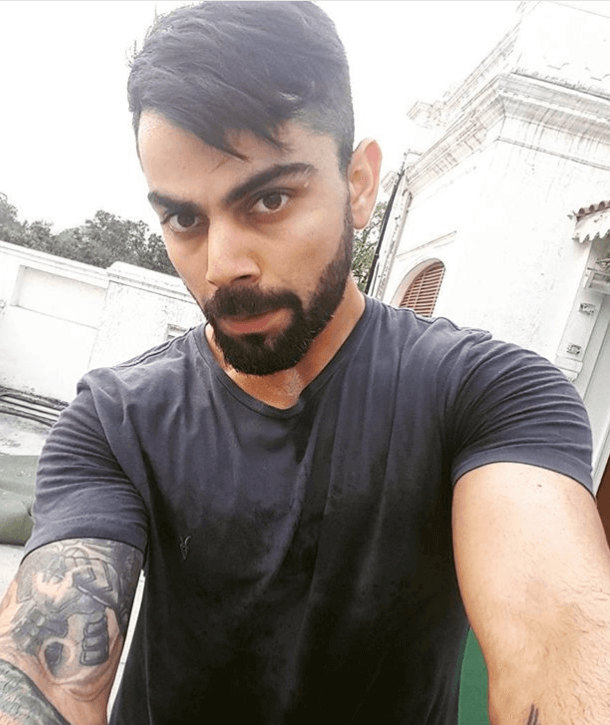 The captain of the Indian cricket team proves that the fringe is not meant for women only and sure knows how to rock the fringe hairstyle. The man fringe has garnered a huge following, thanks to our Indian Batsman Virat Kohli. It shows that he can rock each and every hairstyle.
9) Low Fade With A Line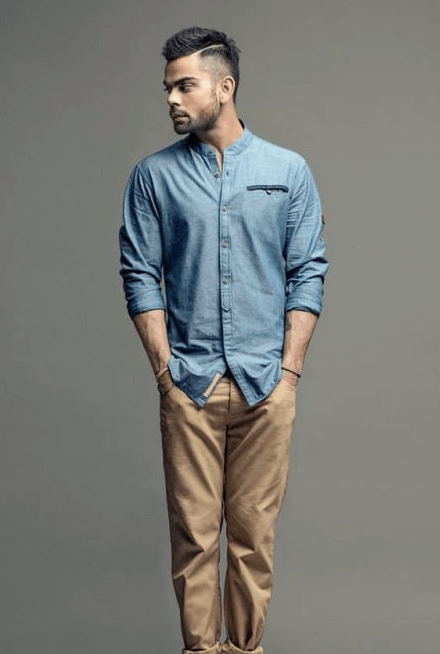 Even though Virat has been a fan of the fade hairstyle, he decided to add an edge to the same this time. To separate the hair in this fade hairstyle, he decided to add a prominent line. Without a doubt, it gives some substance to the style and also makes it look non-basic and much more trendy and stylish.
10) Kohli's Quiff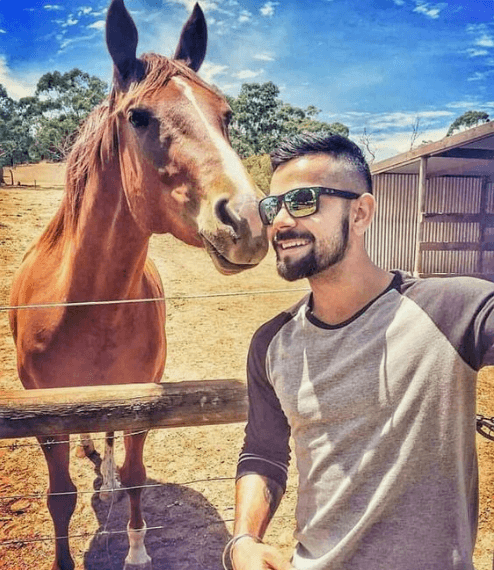 If you want to look daring and dapper, then you must try this hairstyle of Virat Kohli. When it comes to style, it is not surprising that he is one of the most looked-after cricketers. He was seen donning the structured quiff hairstyle while he was on a vacation. Structured quiff makes an excellent, eye-catching hairstyle for men. However, it may take some time to practice.
11) The Cool Virat Kohli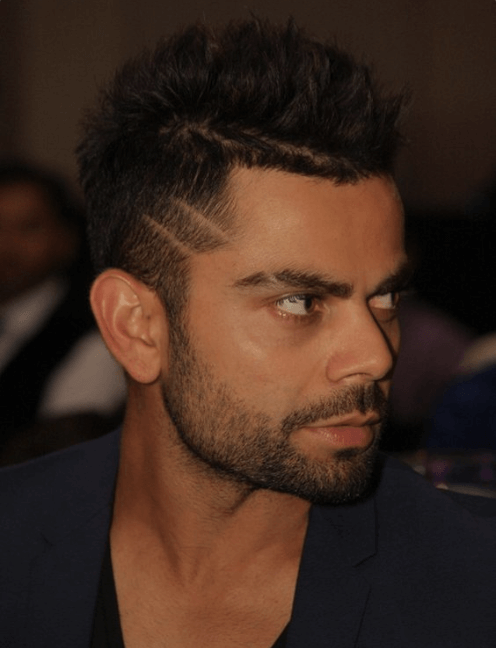 Virat Kohli can endorse any look effortlessly and he did the same with a cool dude look as well. To transform yourself into the new cool dude in town, simply create spikes and make two cuts with a razor above the ears. You can use it to get the sheen and the right texture. Because of his super amazing hairstyles, he looks just smashing and is the biggest heartthrob.