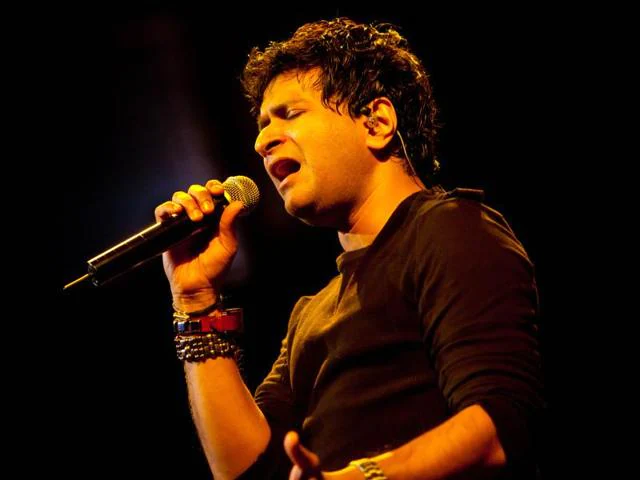 KK's music always makes the mood, Krishnakumar Kunnath, fondly known as KK, is a renowned Indian playback singer whose enchanting voice has captured the hearts of millions of music lovers across the nation. Born on August 23, 1968, in Delhi, KK displayed his musical inclination from a young age. His exceptional talent and dedication eventually led him to the Bollywood music industry, where he carved a niche for himself as one of the greatest singers of his time. KK's songs are unforgettable indeed, but still a compilation. Here is the list of the top 40 songs. (KK Best Song List). Which are undoubtedly worthy of listening.
Name Of KK
KK, Krishnakumar Kunnath, was an Indian playback singer.
KK's Birthdate/Birthday
Born in Delhi on 23rd August 1986.
KK's Death
He was one of the best singers we ever got, sadly KK left us in May 2022. Here is the KK Songs list.
The Maestro of Melody with his 41 Best Songs of KK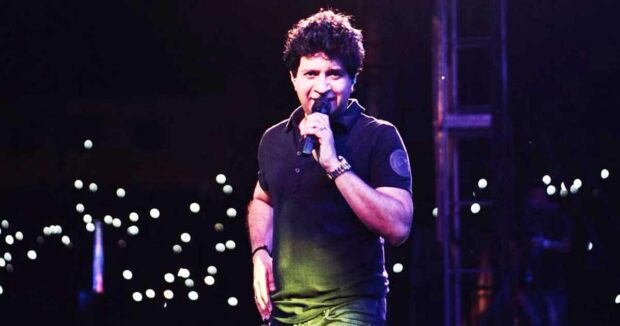 Tadap Tadap (Hum Dil De Chuke Sanam, 1999)
Yaaron (Rockford, 1999)
Koi Kahe Kehta Rahe (Dil Chahta Hai, 2001)
O Humdum Suniyo Re (Saathiya, 2002)
O Humdum Suniyo Re (Saathiya, 2002)
Awarapan Banjarapan (Jism, 2003)
Tu Ashiqui Hai (Jhankaar Beats, 2003)
Bheegey Hont (Murder, 2004)
Tumse Milke Dil Ka (Main Hoon Na, 2004)
Maine Dil Se Kaha (Rog, 2005)
Kya Mujhe Pyaar Hai (Woh Lamhe, 2006)
Tu Hi Meri Shab Hai (Gangster, 2006)
Dekho Na (Fanaa, 2006)
Kya Mujhe Pyaar Hai (Remix) (Woh Lamhe, 2006)
Teri Yaadon Mein (The Killer, 2006)
Ajab Si (Om Shanti Om, 2007)
Aankhon Mein Teri (Om Shanti Om, 2007)
Alvida (Life in a… Metro, 2007)
O Meri Jaan (Life in a… Metro, 2007)
Jaane Kaise (Raqeeb, 2007)
Dil Kya Kare (Salaam-E-Ishq, 2007)
Khuda Jaane (Bachna Ae Haseeno, 2008)
Zara Sa (Jannat, 2008)
O Jaana (Raaz: The Mystery Continues, 2009)
Aaj Dil Gustakh Hai (Blue, 2009)
Dil Ibadat (Tum Mile, 2009)
Zindagi Do Pal Ki (Kites, 2010)
Dil Kyun Yeh Mera (Kites, 2010)
Mere Bina (Crook, 2010)
Tum Ho Mera Pyar (Haunted 3D, 2011)
Mujhko Pehchaanlo (Don 2, 2011)
Khwabon Khwabon (Force, 2011)
Saiyaan (Agneepath, 2012)
Pal (Monsoon Shootout, 2013)
O Soniye (Titoo MBA, 2014)
Soniye (Heartless, 2014)
Saiyaan (Gunday, 2014)
Tu Jo Mila (Bajrangi Bhaijaan, 2015)
O Meri Jaan (Raaz Reboot, 2016)
Tera Ban Jaunga (Kabir Singh, 2019)
Aap Ki Dua (1920 Evil Returns)
KK, the maestro of melody, remains an emblematic figure in the world of Indian music. A crazy artist of his time, his songs continue to evoke a sense of nostalgia, transporting 90's kids to a golden era of music. It was during the late 1990s and early 2000s that KK witnessed the zenith of his career, delivering back-to-back chartbusters that became anthems for an entire generation.
With soul-stirring songs like "Tadap Tadap" and "Aankhon Mein Teri," KK showcased his unmatched vocal prowess, leaving a profound impact on listeners' hearts. The euphoria created by his hits, such as "Yaaron" and "Kya Mujhe Pyaar Hai," remains unparalleled, making him a musical sensation of his time.
KK's enchanting voice and ability to infuse emotions into each rendition have earned him a special place in the hearts of music enthusiasts. As we traverse the memories of his timeless melodies, we are reminded of the unparalleled era when KK ruled the music charts with his magical voice, gifting us with a treasure trove of musical brilliance that will forever resonate with music lovers of all ages.
For a deeper dive into the most memorable songs of KK that will remain etched in our hearts forever, check out our article for Most Memorable Songs of KK That Will Remain with Us Forever. Discover the enchanting journey of this legendary singer and relive the magic of his timeless creations.