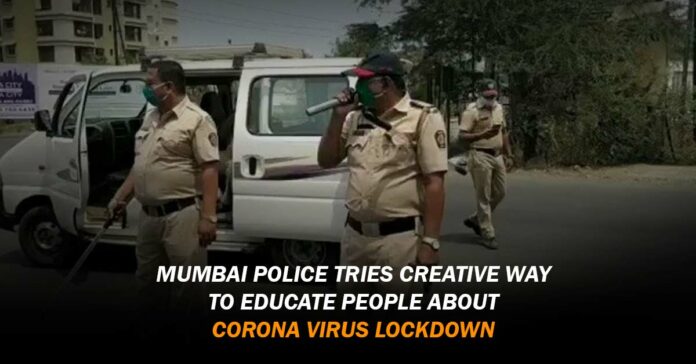 India is going through a difficult time owing to the 21-day Lockdown, which might get extended if the situation goes worse. The decision of locking down the whole country is a commendable one because, without it, the spread of CoronaVirus would have been more rapid. The Indian Government, under the leadership of PM Modi, is trying it's best to minimise the effects of this pandemic, and now it's our responsibility to cooperate.

From what we observe in our localities, it is quite evident that people are responding well to the Lockdown and they are concerned enough to stop the pandemic. Our Army, Police, Medical Professionals, Government Officials who are still on Duty are doing a great job to protect us.

The Government has instructed people to maintain social distance and stay at homes. And the police forces are doing their best to enforce this order by ensuring no one moves outside their homes without any valid reason.

On 27th March, a video posted by NCP's Anil Deshmukh shows how the Maharashtra Police went innovative in their approach to stop people from coming out of their homes. Their efforts were entertaining, informative, creative and unique!
The Video shows a Maharashtrian Policeman holding a cordless microphone and requesting people to stay at home with a popular song from Aamir Khan-starrer Sarfarosh.: "Zindagi Maut Na Ban Jaye, Sambhalo Yaro…" 

The Song relates so much to the current situation, and the police personnel's creativity has won many hearts online.

These tough days are hard on us, but if we think of the people who are still on duty to keep the nation safe, then we realise that we are in a better position. These heroes are not seen complaining but can be seen continuously serving the country. Entertainment is a luxury for them during these hard times. But efforts like the one in the Video brings sparks of excitement and fun in their otherwise dull jobs.

The Online world has loved this gesture by the Maharashtra Police and here is how they reacted to it: