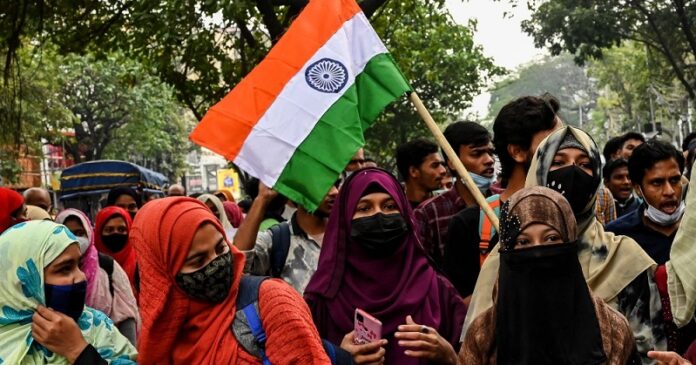 Amid a rising insurgency, in 1989-1990, the demographically-disadvantaged Kashmiri Pandit community living in the Valley came under threat. Lakhs of them left their homes to settle in refugee camps as violence and persecution rose.
They lived in exile for over 30 years, with the governments doing very little for their resettlement. Their cause is left and only raised in political debates.  Let us talk about Vivek Agnihotri's film about the exodus.
There is a disclaimer that the film, set between the 1980s and present times, intends no disrespect to any community or faith.
The movie has been gaining praise from the audience and features some great actors like Anupam Kher, Darshan Kumar, Mithun Chakraborty, Pallavi Joshi, etc. The film has been released on March 11th.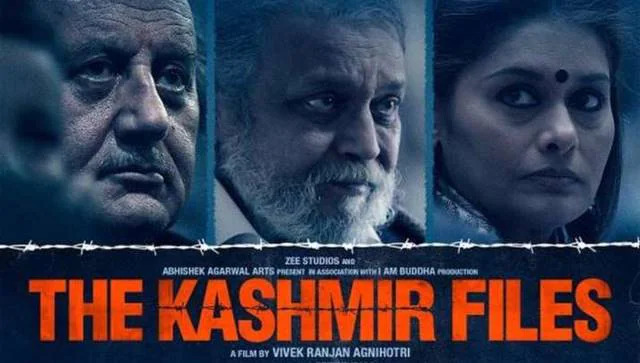 The movie has been getting good reviews and the viewers are coming out of the theatres in tears after watching it.
A Muslim girl's review on the movie "The Kashmir Files" on Facebook has gone viral:
She wrote:
Finally watched Kashmir files with my mom yesterday, couldn't write immediately, since the reality of the suffering and pain of KP which I was aware of but not in this depth hit me hard. All my mom said to me in the theatre was how on earth a human can do this to another human.
Forget all other reasons and just watch to know the suffering of humans and long injustice to them. How politics didn't allow even to speak their stories, how our so called fighters of justice failed them because that injustice didn't fit into their narrative.
Pain and suffering shook me to the core but for me, the masterpiece was how the movie depicted the modus operandi of the Leftist ecosystem and their desire to be seen as the messiah of the voiceless. The reality though is completely the opposite.
This movie tell stories of Kashmiri Pandits without any apologia or bringing any balance to it, it might feel like accusing all Kashmiri Muslims but when Kashmiri Muslims failed to speak for their minorities, fight for them, they as a society do become responsible. I have seen very few Kashmiri Muslims, likes of Sualeh Keen, Arshia Malik , Khalid Baig and a few others who for last 1 decade have on hundreds of occassions written about the sufferings of their once existent Hindu Minority. Sadly I have not seen even thousands of Kashmiri Muslims speak about Pandits. Many even openly mock their plight, their tragedy. Also I know the societal pressures likes of Sualeh Keen, Arshia and Khalid feel time to time for speaking about Kashmiri Pandit Victims. Hence I am skeptical of the number of Kashmiri Muslims who genuinely feel some sense of shame and sadness regarding what happened to their Hindu minority.
This movie should be watched by every Indian and those who are passionate about humanity, social justice and fairness. Not just by 'Hindu'.
I am sorry as a fellow Indian for failing Kashmiri Pandits.
Kashmiri Muslims, rest of India and the world owes them an apology, at the least
I share your pain.
Check out her Facebook post:
This film shows the plight of five lakh Kashmiri Hindus who were tortured for several years. How the Kashmiri Hindus had to leave when made the announcement of "Raliv, Galiv, Chaliv".
This movie brings out the truth which was buried for decades. The Kashmiri Hindu genocide has been revealed in the movie who are still waiting for justice and are still living as refugees.