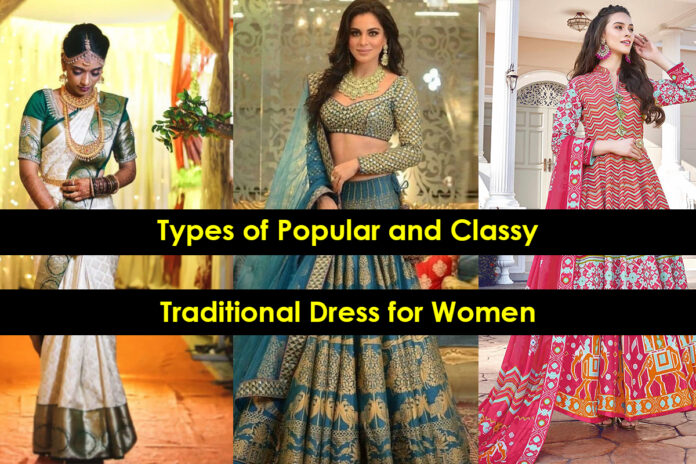 Traditional dress for women represents the time-honoured and rich culture of India, which was always part of Indian history.
India, a land of rich cultural heritage and diversity, shows a remarkable collection of traditional dress or dresses that reflect its rich history, customs, and regional identities. Traditional attire in India not only sweetens the beauty of women, but also serves as a visual expression of the country's profound traditions and values. From the detailed weaves of silk sarees to the stunning embroidery of lehengas, traditional Indian dresses exhibit a captivating blend of craftsmanship, colours, and patterns. Let's explore some of the most popular traditional dresses worn by women in India.
Traditional Dresses/Outfits That Makes You Look Stunning:
1.
Best Indian Traditional Attire Saree:
Firstly, the saree is the epitome of elegance and classiness in Indian fashion. Worn by women across the country and is not only limited to any state. This six to nine-yard-long fabric (also known as Sahavari or Navvari) is in various styles, showcasing different regional variations. Silk sarees from South India, such as Kanjeevaram and Mysore silk, are known for their prosperous designs, vibrant colours, and heavy golden borders. In contrast, Banarasi sarees from Varanasi are renowned for their intricate brocade work and zari patterns.
Each region in India has s distinct saree style, such as the Bandhani from Gujarat furthermore, Paithani from Maharashtra, showcasing diverse artistry and craftsmanship. Thus making the saree a wonderful traditional dress or more like traditional attire to look beautiful.
(a) Paithani Saree: One of the most beautiful traditional outfit in India
Paithani is a variety of saree, named after the Paithan region in Maharashtra state where they are woven by hand. Made from very fine mulberry silk, it is considered one of the richest sarees in Maharashtra.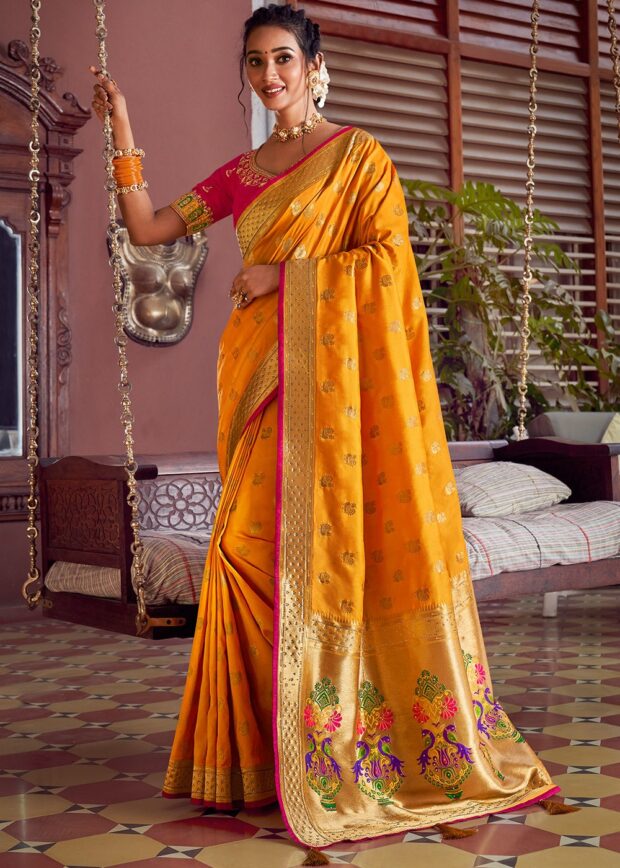 (b) Bandhani Saree: Traditional Outfit for Party Wear
Bandhani's work in India was started by the Khatri Community of Gujarat. It is a 5000-year-old piece of art. The Bandhani Saree is quite famous in the Gujarat region and Rajasthan using the tie-dye process. These type of Bandhani Saree is widely used in Indian Traditional Functions and serves us party wear for women as well.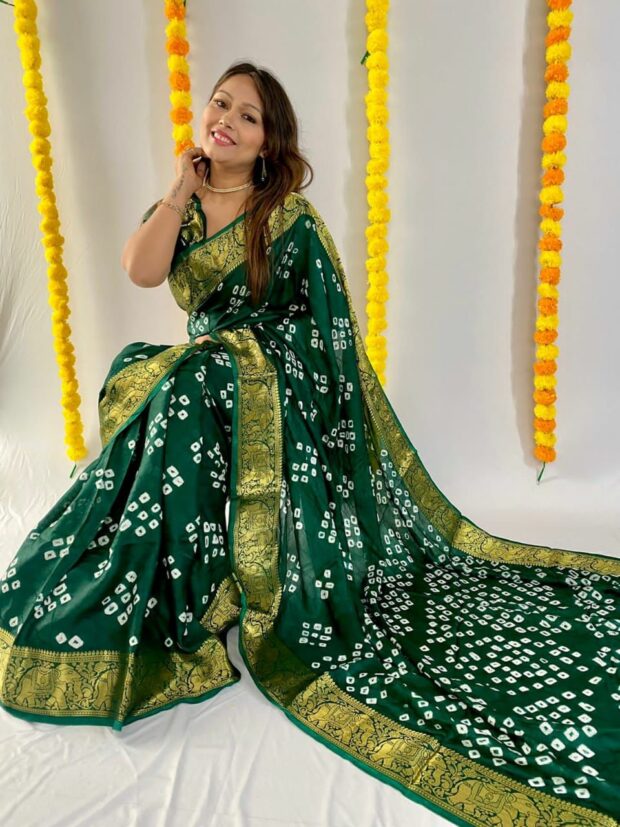 (c) Banarasi Saree: Most Popular Traditional Attire for Women
A Banarasi sari is a sari made in Varanasi, an ancient city which is also called Benares. The saris are among the finest saris in India and are known for their gold and silver brocade or zari, fine silk and opulent embroidery.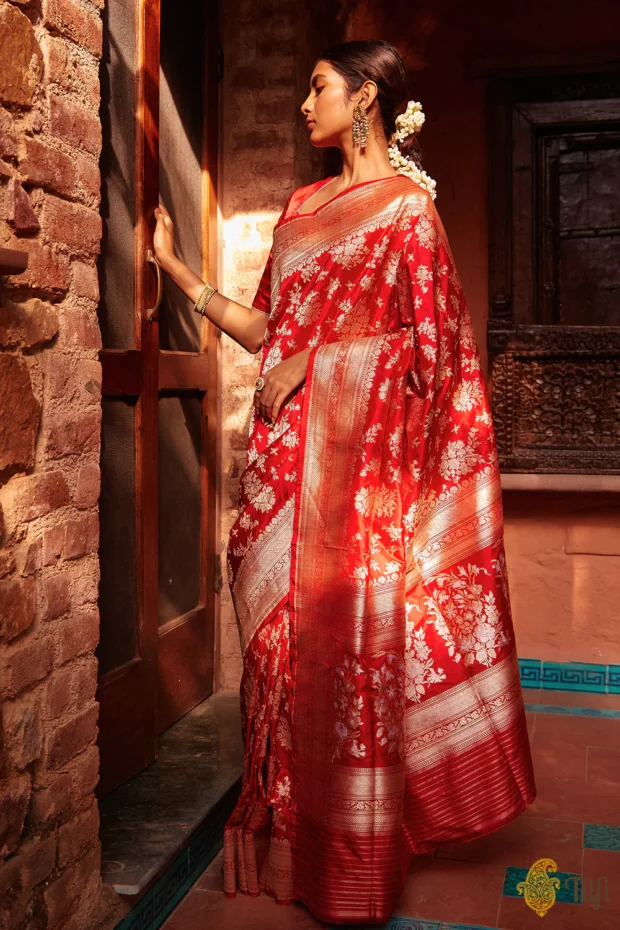 (d) Kanjivaram Saree:
The Kanchipuram silk sari is a type of silk sari made in the Kanchipuram region in Tamil Nadu, India. These saris are worn as bridal & special occasion saris by most women in Tamil Nadu, Kerala, Karnataka & Andhra Pradesh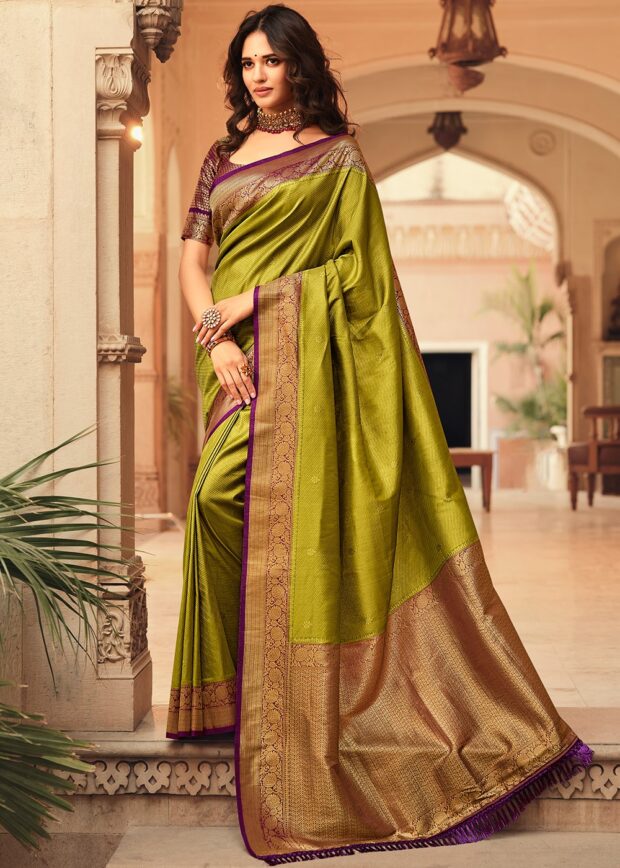 2.
The Most Traditional Dress Lehenga Choli
Undoubtedly, the lehenga choli is a traditional dress comprising a flared skirt (lehenga), a fitted blouse(choli), and a dupatta (long scarf).
It can be worn not only during weddings, but also festivals, and special occasions.
Importantly, Lehengas come in various styles, including A-line, mermaid-cut, and circular, decorated with gorgeous embroidery, mirror work, zardozi, or stone embellishments.
The choli, whereas, might be cropped or full-sleeved, following intricate patterns and intricate necklines.
This ensemble beautifully showcases the amalgamation of tradition and contemporary fashion.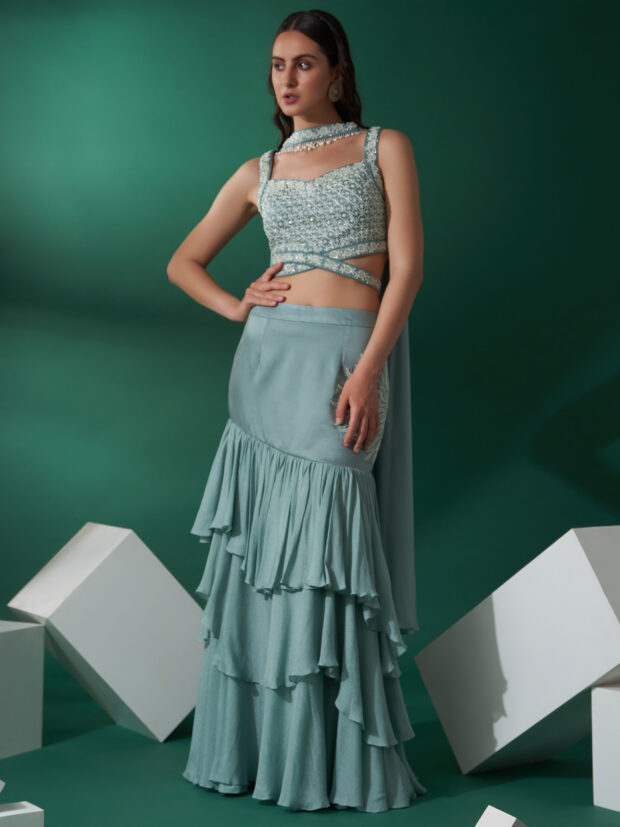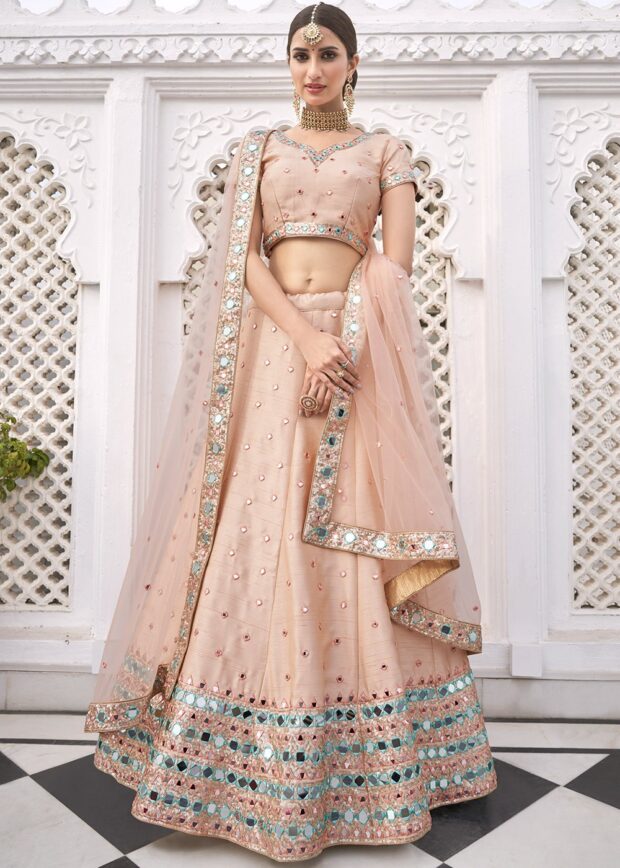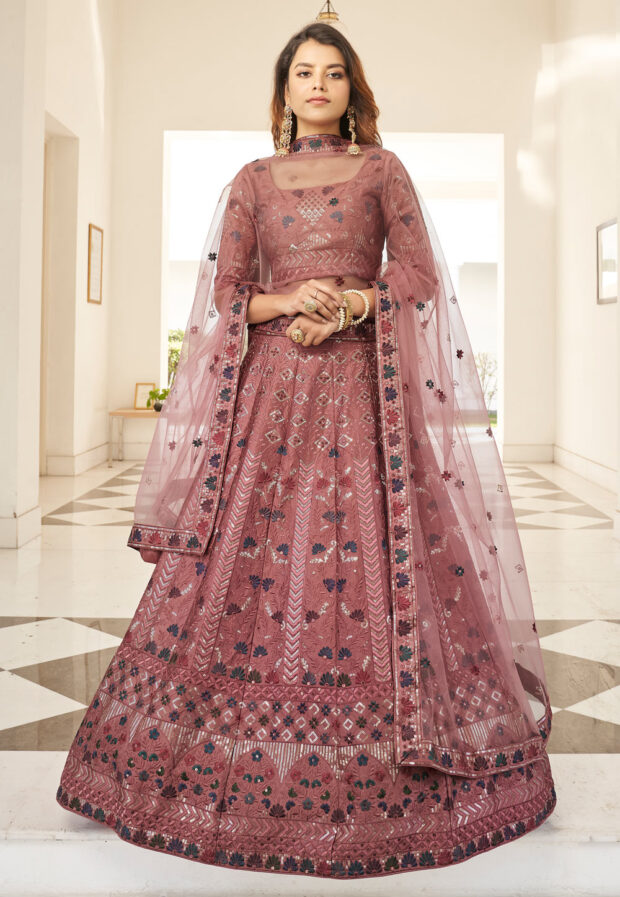 3.
Traditional Salwar Kameez:
Subsequently, the Salwar Kameez is a versatile and comfortable traditional outfit popular across India.
It consists of a long tunic-style top (Kameez), loose-fitting pants (Salwar), and a matching dupatta.
Salwar Kameez comes in various fabrics, such as cotton, silk, chiffon, and georgette, offering a wide range of options for different climates and occasions. From the vibrant Punjabi suits to the elegant Anarkalis, this ensemble is celebrated for its colourful prints, intricate embroidery, and delicate handwork.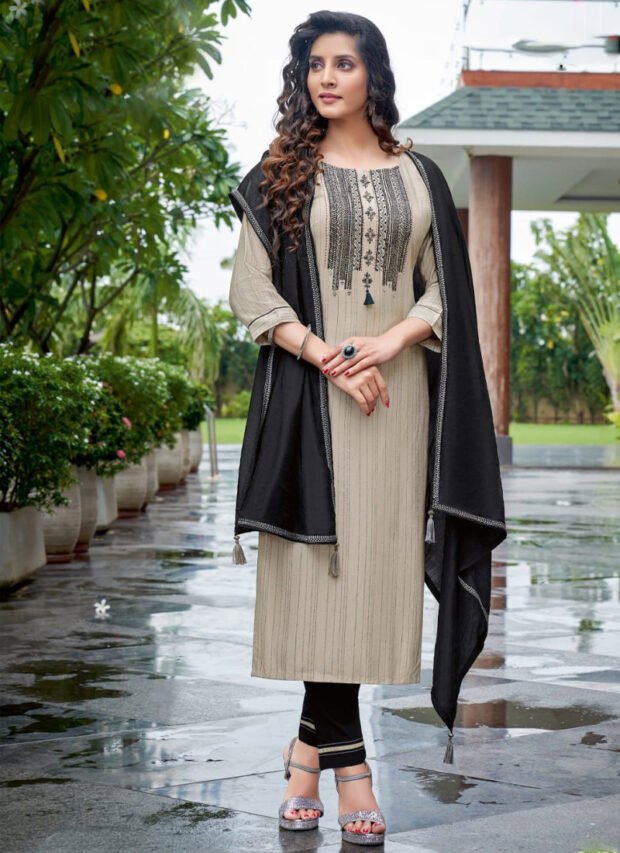 4.
Ghagra Choli:
Following, Lehenga like design, the ghagra choli, also known as the chaniya choli, is a traditional dress in the states of Gujarat and Rajasthan.
It comprises a long, flared skirt (ghagra), a fitted blouse (choli), and a dupatta.
Ghagra cholis are often decorated with mirror work, embroidery, and vibrant prints, showcasing the rich cultural heritage of these regions.
During festivals like Navratri and weddings, women don intricate and heavily embellished ghagra cholis, creating a stunning visual spectacle.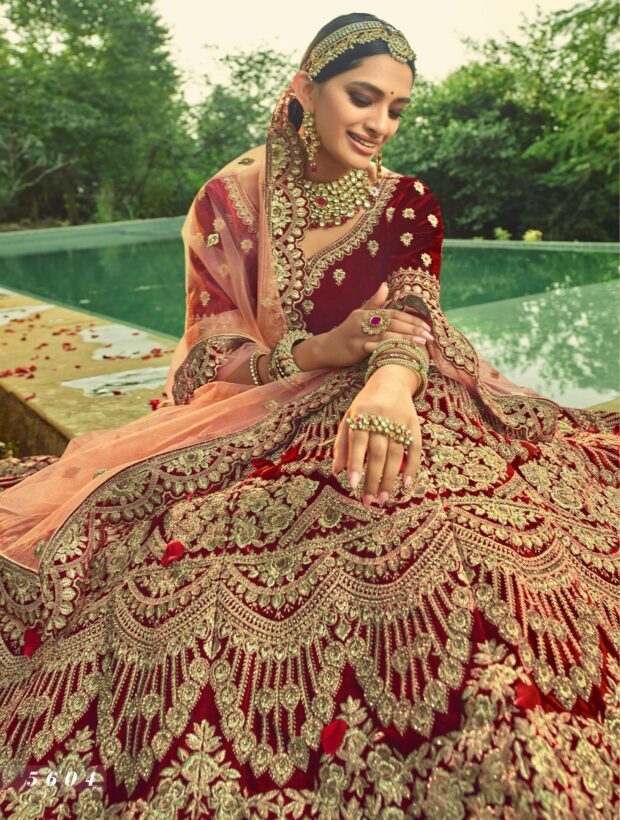 5.
Patola:
Last, but not least, originating from the Patan region of Gujarat, Patola is a traditional handwoven silk saree known for its geometric patterns and vibrant colours.
These sarees are crafted using a double ikat technique, where both the warp and weft threads are needed to be dyed before weaving.
Patola sarees are a testament to the exceptional skill and precision of the artisans involved in their creation.
The intricate designs and intricate weaving make Patola sarees a huge attraction among women.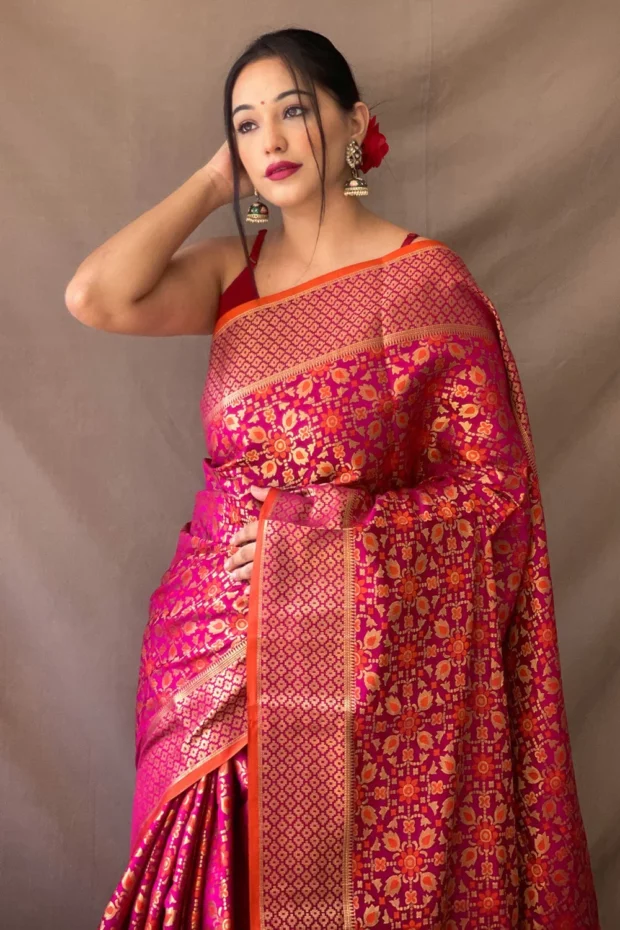 In addition to traditional dresses, there should be beautiful mehendis too.
Mehendis not only makes you look beautiful but additionally shows the beauty of India's rich history. Check out the article on Mehendi.