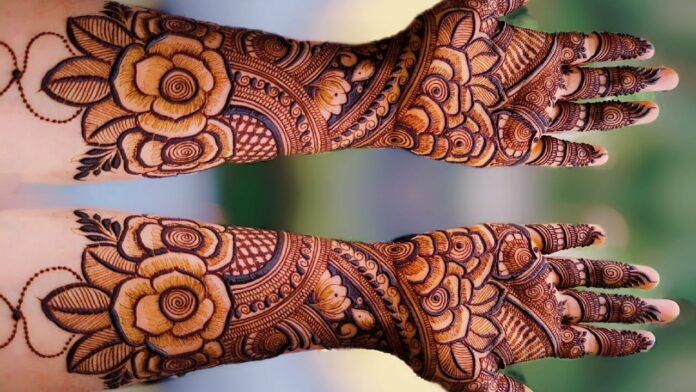 Mehndi is an integral part of our Traditional Indian culture. According to traditional Indian wedding rituals, mehndi is associated with pleasant spirits and good luck. From intricate patterns to contemporary designs, mehndi adorns hands with its timeless beauty.  In this article we will share a collection of mesmerizing back hand and front hand mehndi designs that combine tradition and elegance.
Back Hand Mehndi Designs:
Since Mehendi is quite common in all weddings, a unique design plays a vital role in making the bride stand out beautifully in a sea of decorations. Back hand mehndi designs are known for their intricacy and attention to detail. The artistry of Henna patterns on the back of the hand will make you stand out. From traditional motifs to modern interpretations, back hand mehndi designs are a true reflection of the rich cultural heritage. Whether you prefer floral patterns, geometric shapes, or peacock motifs, there is a design that suits every taste.
1

Triangular Back Hand Mehndi Design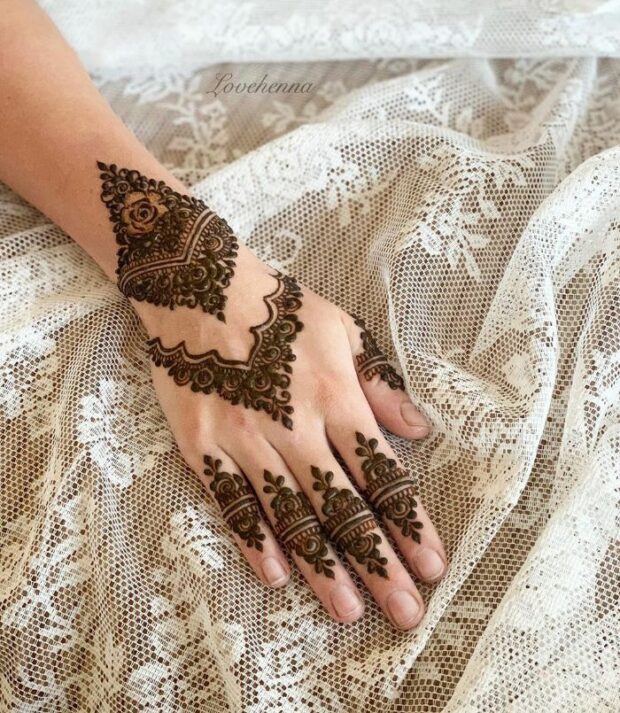 The triangular back hand mehndi design in the shape of an inverted V is quite popular these days for weddings. In the back, two triangles are elegantly connected with their base to each other.
2

Floral Design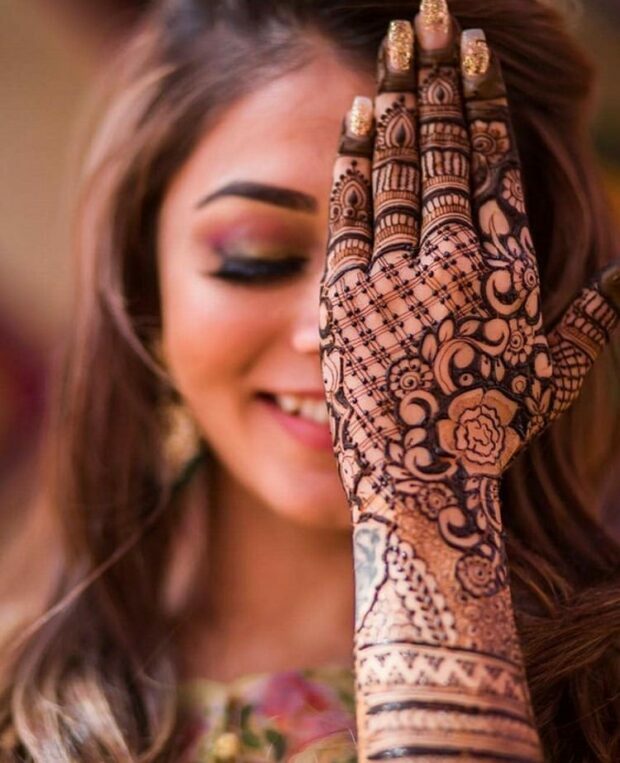 This Floral Design is an example of modern back hand mehndi design with a light and delicate touch. Since it is more on the minimalistic side, this back hand flower mehndi design would suit more western apparel.
3

Rajasthani Or Marwadi Back Hand Mehndi Design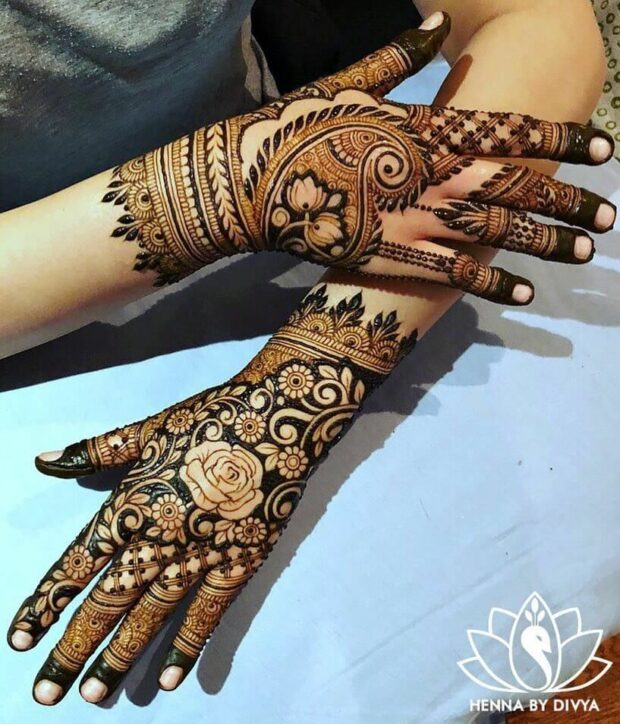 Rajasthan which is also known for its rich culture, is also known for its stylish back hand mehndi designs. Rajasthani mehndi designs are distinguished by a combination of floral and jewellery motifs.
4

Dome Bridal Mehendi Design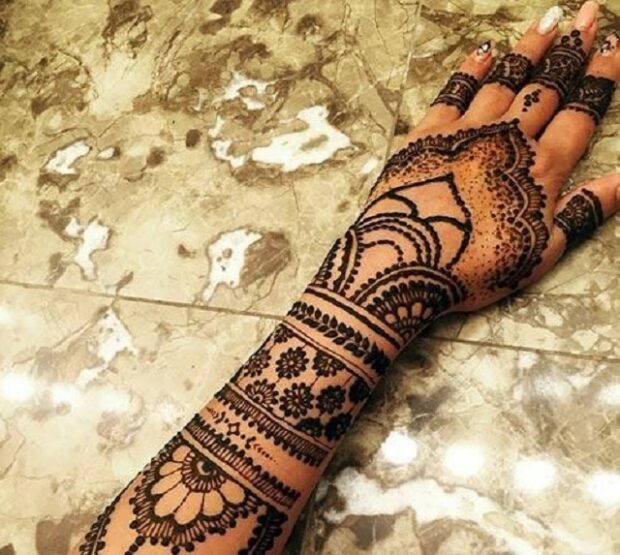 In Arab, Afganistan and Pakistan region mehndi designs include more flowers, leaves, and dome-like patterns. In these region domes are ancient architectural designs. This Mehndi design comes from Arab culture and reflects a mix of Arabic and Pakistani Mehndi design.
5

Funky Back Hand Mehndi Designs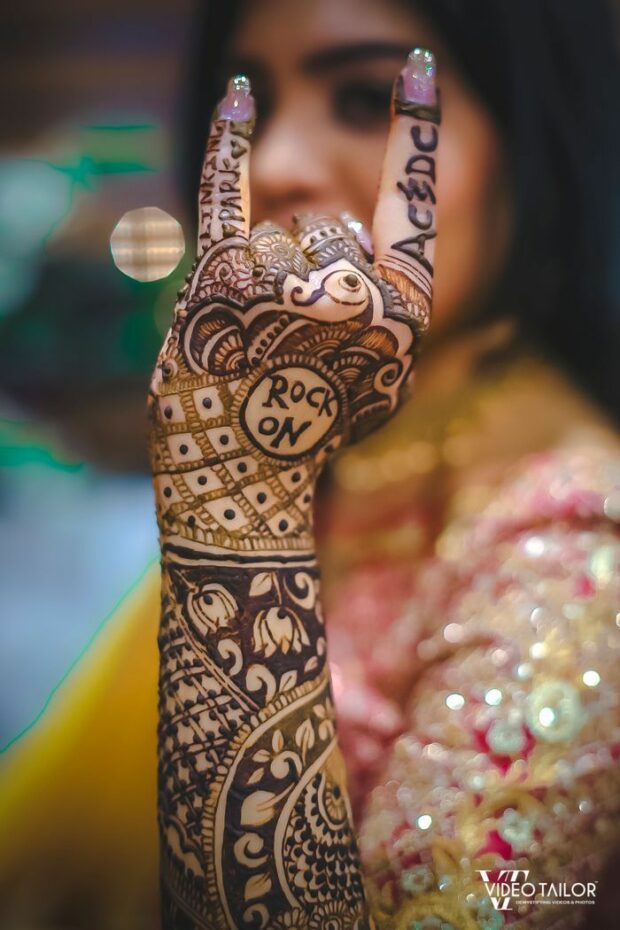 This is a Funky yet Stylish Back hand Mehndi design. For all the modern bridesmaids who wants to do something different, they can go for it.
Front Hand Mehndi Designs
Front Hand Mehendi Designs are equally captivating and offer a beautiful balance between simplicity and elegance. These designs adorn the palm and fingers, creating a stunning visual appeal. From delicate floral trails to elaborate patterns that extend to the wrist, front hand mehndi designs can enhance the grace of any hand. Whether you opt for a traditional look or a contemporary twist, front hand mehndi designs are versatile and timeless.
1

Wedding Bell Front Hand Mehndi Design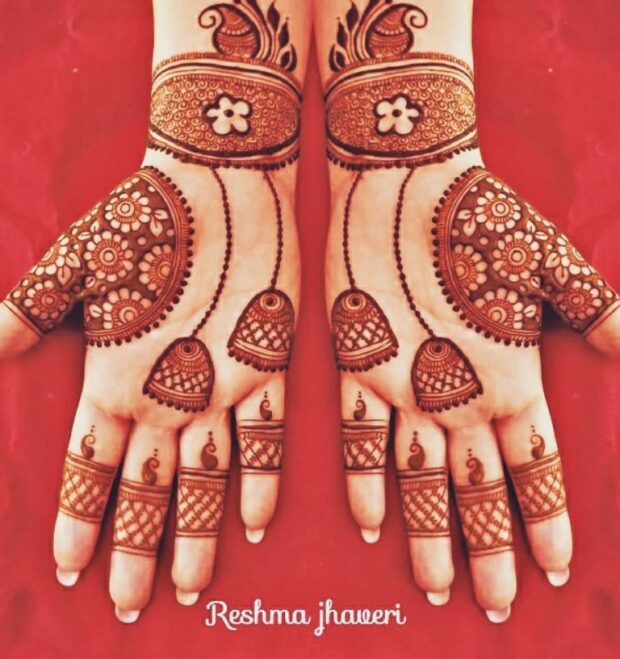 A bell in front mehndi design is apt for wedding or any function as it shows a sign of love filled with success. Since it is a simple mehndi design for front hand yet it give a royal feeling. Ringing Bells are also believed to ward off evil spirits and protect against harm.
2

Shaded Flower Front Hand Mehndi Designs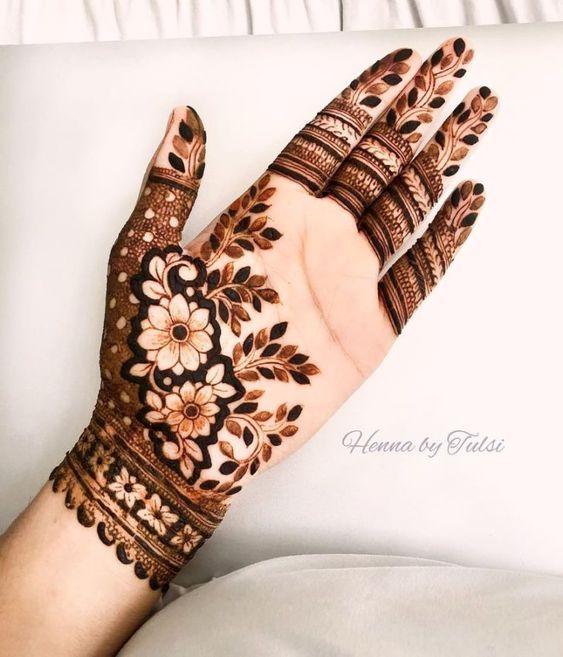 This Shaded flower Arabic Mehndi Design looks so stunning. Simple flower design with some leaves while leaving some open area to avoid the appearance of a crowded palm.
3

King and Queen Marathi Mehndi Design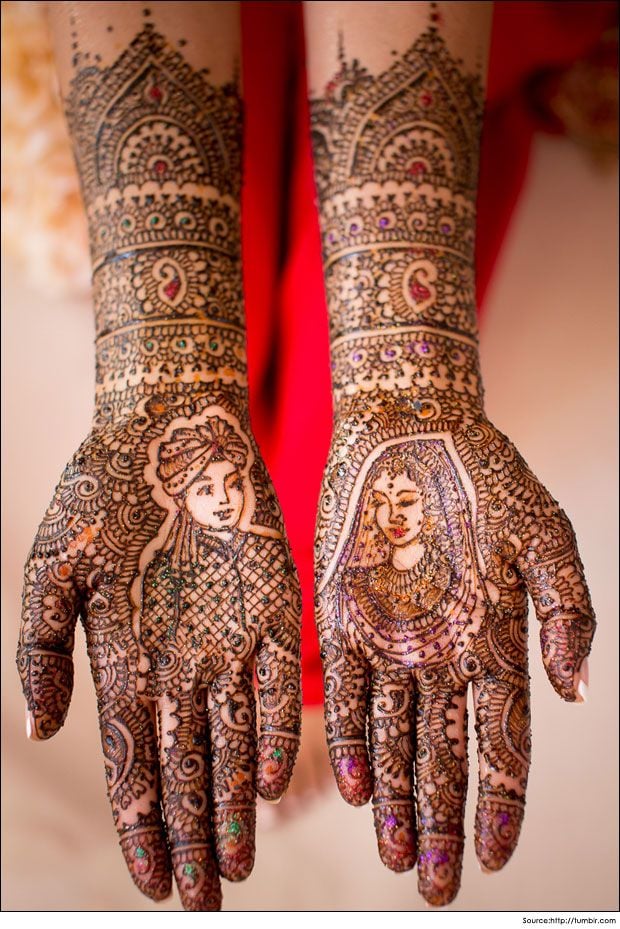 King and Queen Mehndi Design is one of most famous Marathi Mehndi Design. Tiny curves are made in the surroundings of King and Queen in the center of palms. It includes of spirals, paisleys and floral patterns with a very heavy designing.
4

Ganesh Ji Royal Front Hand Mehndi Design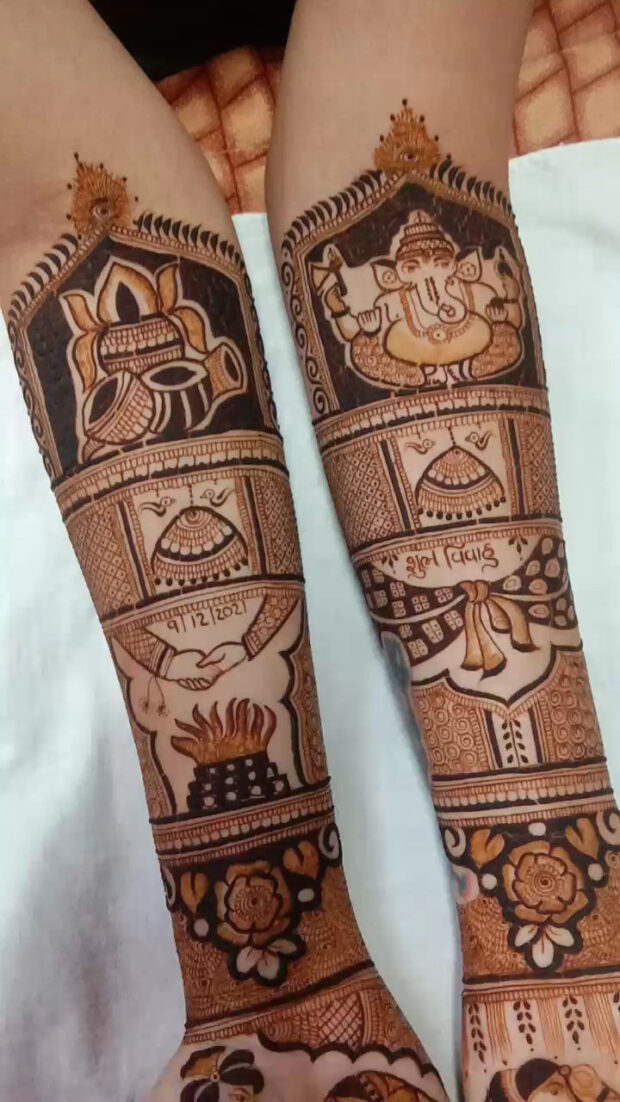 Many traditional weddings have horses, but the wedding isn't complete without Ganesh Ji. Although there are numerous traditional designs, this Ganesh Ji Mehandi Design with delicate floral motifs not only fits on this special occasion but this will provide you a royal feel.
5

Royal Heart Front Hand Mehndi Designs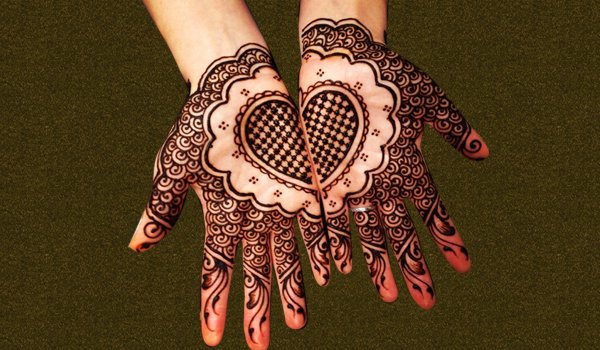 This Mughal/ Arabic Mehndi design is quite popular among the couples these days. The hearts in this artwork convey elegance and regal feelings. Net patterns are also added to make it more appealing, giving it a devious appearance. It looks good as a front side mehndi design.
These Mehndi designs have become a form of self-expression, that combines tradition with contemporary creativity. Whether it's the intricate patterns of the backhand mehndi designs or the delicate beauty of forehand mehndi designs, each design tells a unique story. From traditional bridal mehndi to casual celebrations, these designs add charm and elegance to any occasion. Explore the world of mehndi designs, and let the enchanting artistry adorn your hands with its timeless charm.