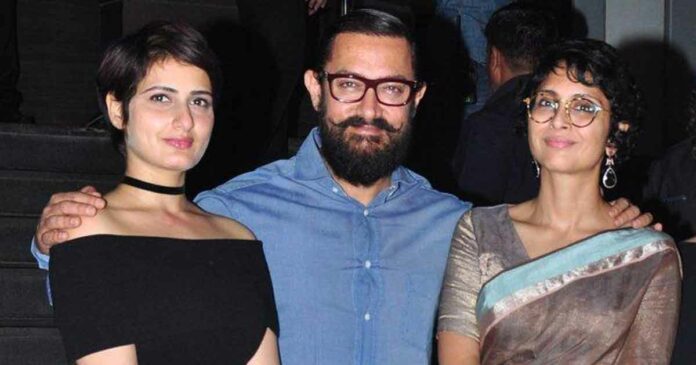 Aamir Khan and Kiran Rao announced their separation on 3rd July 2021. Months after the announcement, rumors have started that the Bollywood actor is gearing up to tie the knot, again. It certainly does not end here. According to reports, it has also been said that Aamir will announce his third wedding after the release of his upcoming film "Laal Singh Chadha." However, finally, it has been revealed that all the news was fake, and there was no reality in it.
According to India Today, there is no truth to the news. Apart from that, it has also been clarified that nothing like this is happening, and he doesn't want to interfere with the Laal Singh Chadha's limelight. However, on the other hand, people had come up with the theory that the reason for Aamir Khan and Kiran Rao's separation is the actor's alleged relationship with his "Dangal" co-star Fatima Sana Shaikh.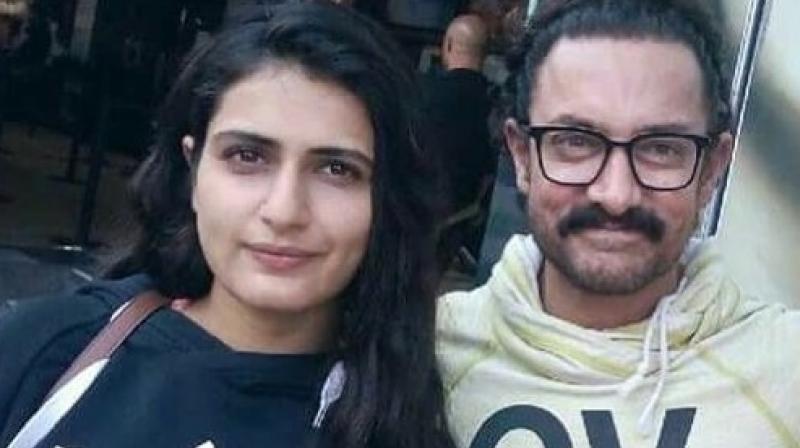 But, giving a rest to all the rumors, Fatima Sana Shaikh said in an interview, "A bunch of strangers, whom I've never met, are writing things about me. They don't even know if there's any truth to it." She further added, "People reading it assumes that I'm not a good person." Fatima shares her disappointment and said, "You feel like telling that person, 'Ask me, I'll give you an answer. It disturbs me because I don't want people to assume wrong things."
Aamir Khan And Kiran Rao Divorce Annoucement
After 15 years of their marriage, Aamir Khan and Kiran Rao announced divorce via social media with their fans. Aamir and Kiran described their 15 years of togetherness as "beautiful" in a joint statement. They carried on by saying that they shared a "lifetime of experiences, joy, and laughter" together. The duo clarified that even when their relationship has been changed, they will always be with each other. Let's check out their post on Instagram:
View this post on Instagram
Aamir Khan Past Relationships
If you don't know, in 2001, Aamir Khan met Kiran Rao for the first time on the sets of the Bollywood movie "Lagaan". While Kiran was an associate director, Aamir was the main actor and producer of the film. At that time, the "Dangal" actor was married to the executive producer of the film, Reena Dutta.
If we talk about his marriage with Reena Dutta, the actor got married to her in the year 1986. However, their marriage did not last long, and they separated in the year 2002. The duo had a daughter named Iran Khan and a son named Junaid Khan together. Aamir Khan remarked that it was difficult for both of them even though it was not as painful. He defined their bond as special as they married while they were both quite young.
View this post on Instagram
However, later, the actor fell in love with Kiran Rao during legal separation from Reena Dutta. Later, Aamir and Kiran dated each other for several years, and on December 28, 2005, they ultimately performed marriage vows. In 2011, they welcomed their son Azad Khan into this world through surrogacy.
Aamir Khan Upcoming Work
View this post on Instagram
On the professional front, Aamir will next be seen playing the lead role in the movie "Laal Singh Chadha", co-starring Kareena Kapoor Khan. It is an Aamir Khan production film that is directed by Adavit Chandan. The much-awaited film is an official adaptation of 1994 Tom Hanks' "Forrest Gump." It is all set to be released on 4th April 2022, clashing with Yash's "KGF 2". And, just like his other films, we all know that this movie is also going to be a superhit film. And, it will be loved by the fans for years.