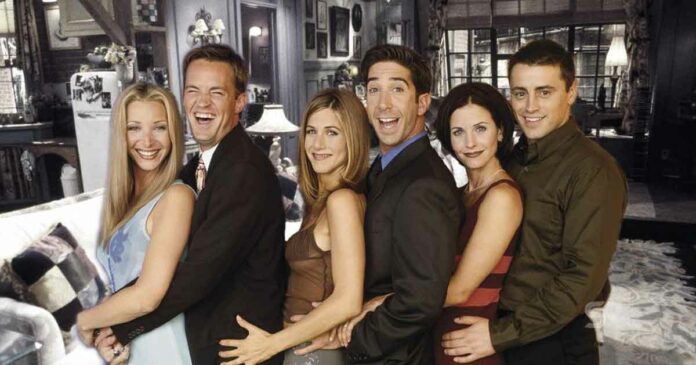 It's been more than one and a half-decade since our favorite show FRIENDS ended. It is known as one of the best sitcoms of all time, simply because it is heartwarming, hilarious, and relatable. The show follows the lives of six different characters and their relationships with each other and others. FRIENDS has made a huge place in the hearts of millions worldwide.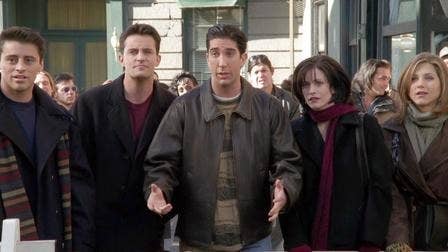 The show definitely had its fair share of memorable episodes that fans quote, relate to, and make memes out of it. However, with ten years' worth of episodes, some amazing moments from the show just fly under the radar. While everyone remembers when Rachel enters the Central Perk for the first time or when Monica proposes to Chandler, but there are some moments that fans may have forgotten.
So, we have collected some episodes of FRIENDS which are quite underrated. Scroll down to check it out:
"The One Where Rosita Dies" (Season 7, Episode 13)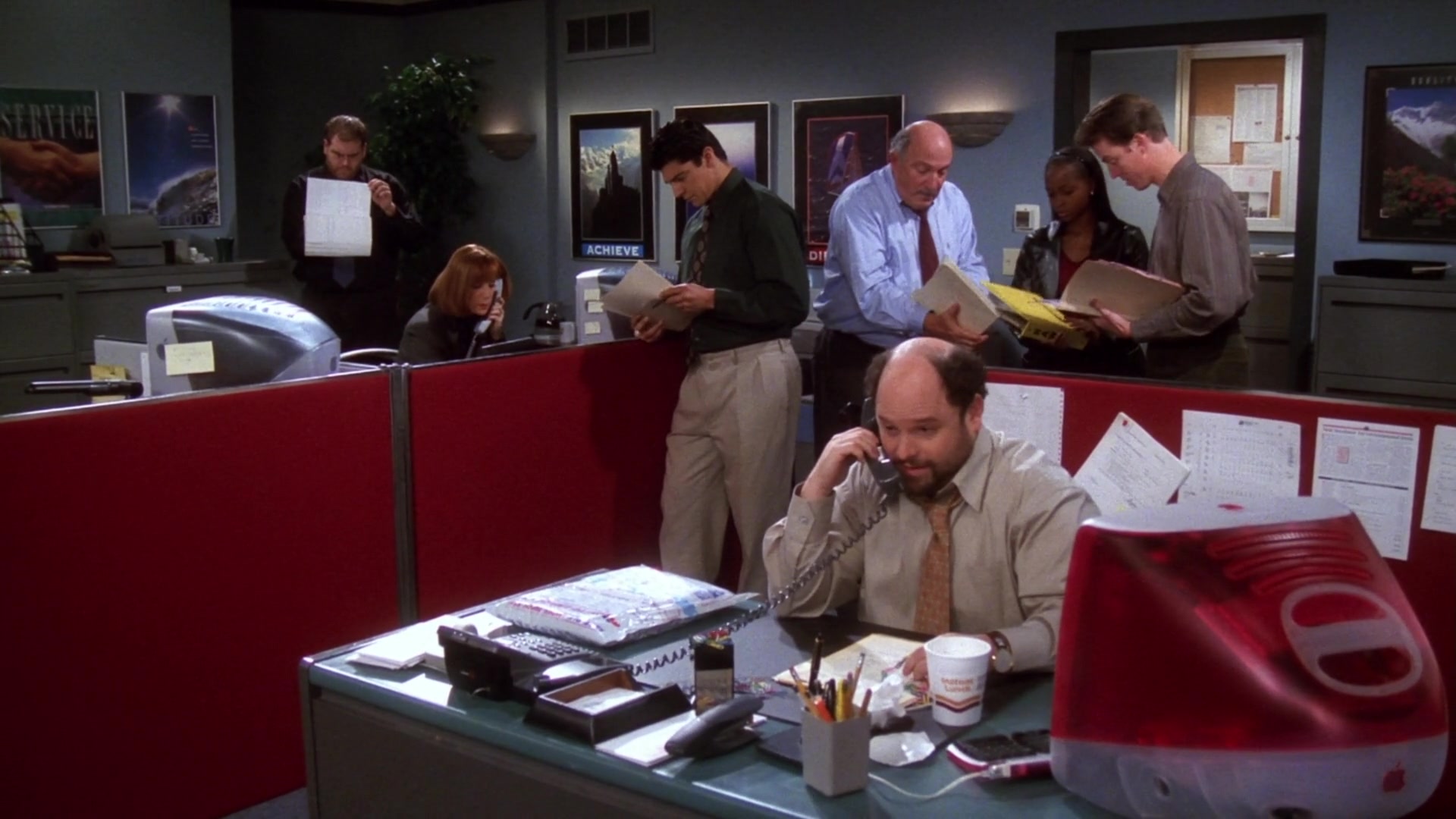 In this episode, Monica mourns the loss of her childhood treasures and Joey mourns the loss of his beloved chair, Rosita. But, the storyline that stands out most is how far Phoebe went to save the life of Earl, who was about to end his life.
Phoebe's first call is to Earl when she started working as a telemarketer and ends up helping him in real. It showed us the caring nature of Phoebe and the extent to which she would go to save someone. It was fate that Phoebe was the one who called Earl instead of some other guy who would not care enough.
FRIENDS deserves credit to put forward these much-neglected facts in front of the world. Though comic in nature, it strikes a really important point in this episode.
"The One With All The Candy" (Season 7, Episode 9)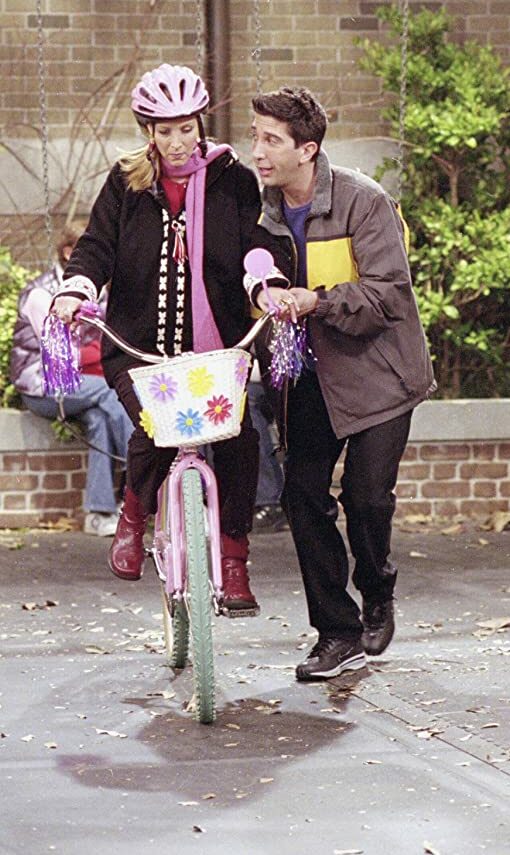 In this episode, Monica makes candy for the neighbors. It becomes hit enough to stress out Monica after the neighbors became too greedy. Also, Rachel hands in the wrong evaluation of Tag, and they had to deal with it in this episode. However, the highlight of this episode is when Ross gifts Phoebe a beautiful pink bike.
Throughout the series, it is evident that Phoebe didn't have a normal childhood. While growing up, she never owned a bike and could not even learn how to ride one. And Ross had this sweetest gesture by gifting her a bike. He even took out time to teach her how to ride it. Ross's act was so meaningful and made Phoebe feel so special too.
"The One Where Rachel Quits" (Season 3, Episode 10)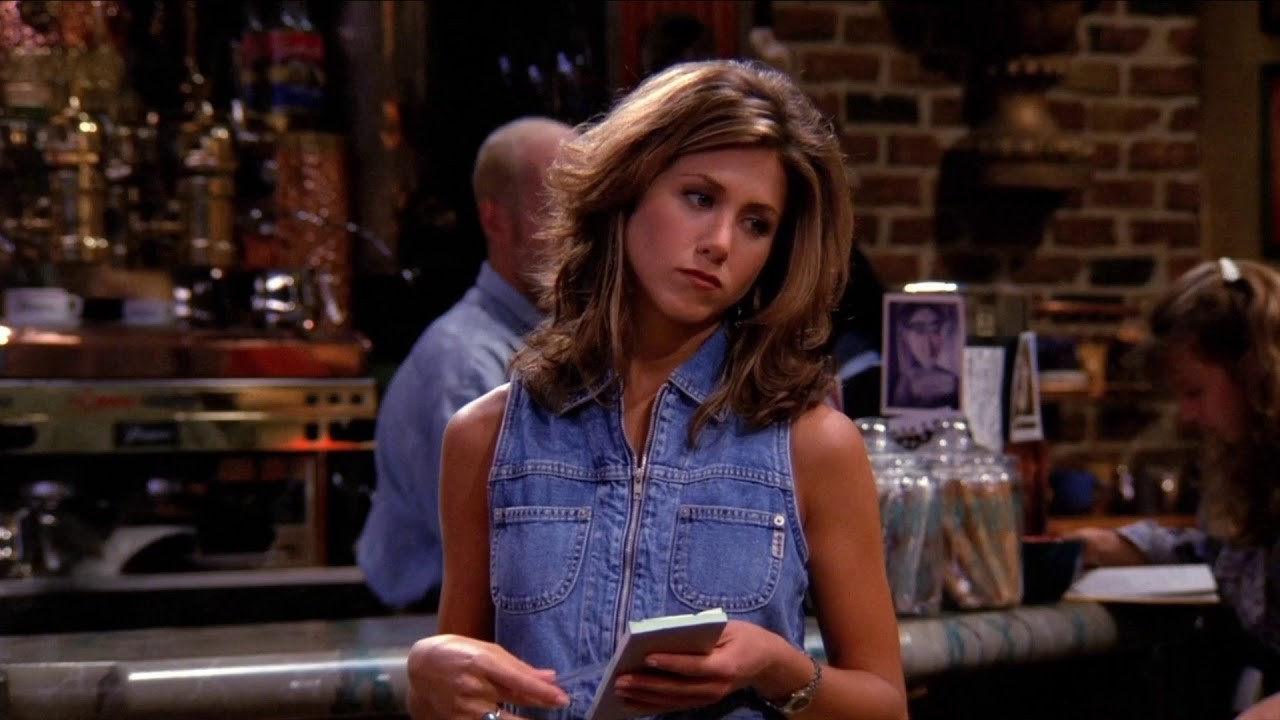 Joey and Chandler convince Rachel to quit her job as a waitress at the Central Perk and pursue her dream career in fashion. However, when she had no leads afterward, she panicked. But later, she finally did find a job at the Fortunata Fashions. Unfortunately, even at the new office, she had to make coffee again. However, this career shift changed Rachel's life greatly and eventually landed her into jobs with Bloomingdale's and Ralph Lauren.
It was a path-breaking moment for Rachel and very relatable for audiences as well. This episode speaks a lot about not giving up on your professional carrier. It also shows us that you need to be bold enough to take risks and only then you have the chance to succeed.
Also, in this episode, Ross helps a little girl by selling as many cookies as he can, when he accidentally injures her, so she can win a trip to Space Camp.
"The One On The Last Night" (Season 6, Episode 6)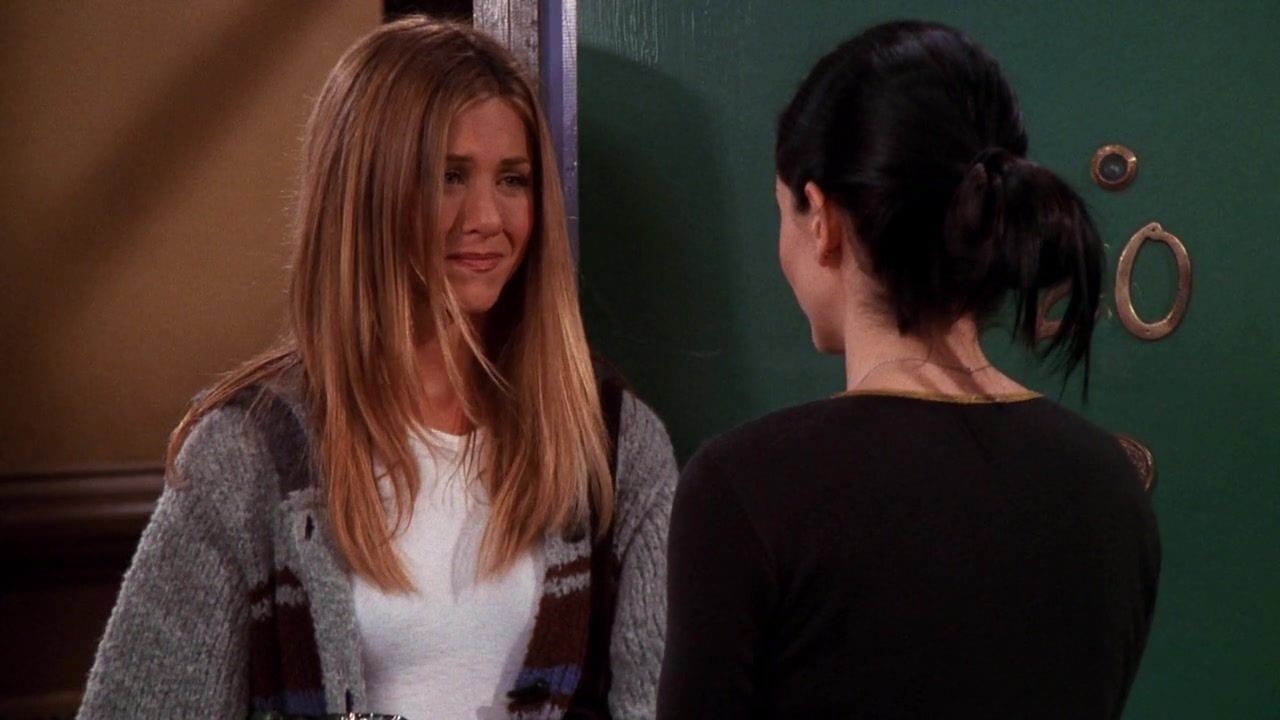 The night before Chandler moves in and Rachel moves out, Rachel still hasn't packed. Ultimately, Phoebe and Monica end up helping her. To ease Monica and Rachel's sadness, Phoebe causes a fight between them. Later on, she realizes her mistake and gets Rachel and Monica to make up. This was the end of an era in Monica and Rachel's relationship, while it took Chandler & Monica to the next level.
"The One With The Ring" (Season 6, Episode 23)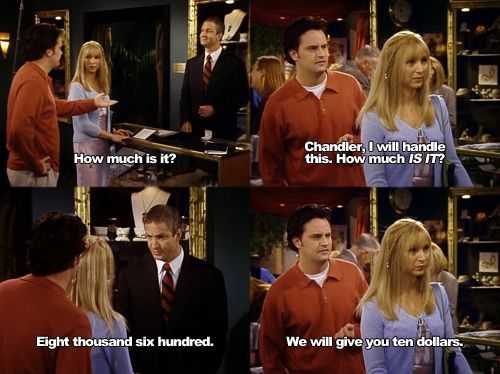 In this episode, Phoebe helps Chandler to pick out the perfect engagement ring for Monica. While waiting for Chandler to pay, Phoebe started exploring a bunch of other jewelry. In the meanwhile, someone else buys the ring. Phoebe runs after him but gets stuck in a jail laid for the shop's security. All these and the way she demands to let her out by pointing out the musket was all funny. But besides all these, it was a meaningful episode because Chandler, who was a commitment-phobe, was going to commit to Monica.
"The One With George Stephanopoulos" (Season 1, Episode 4)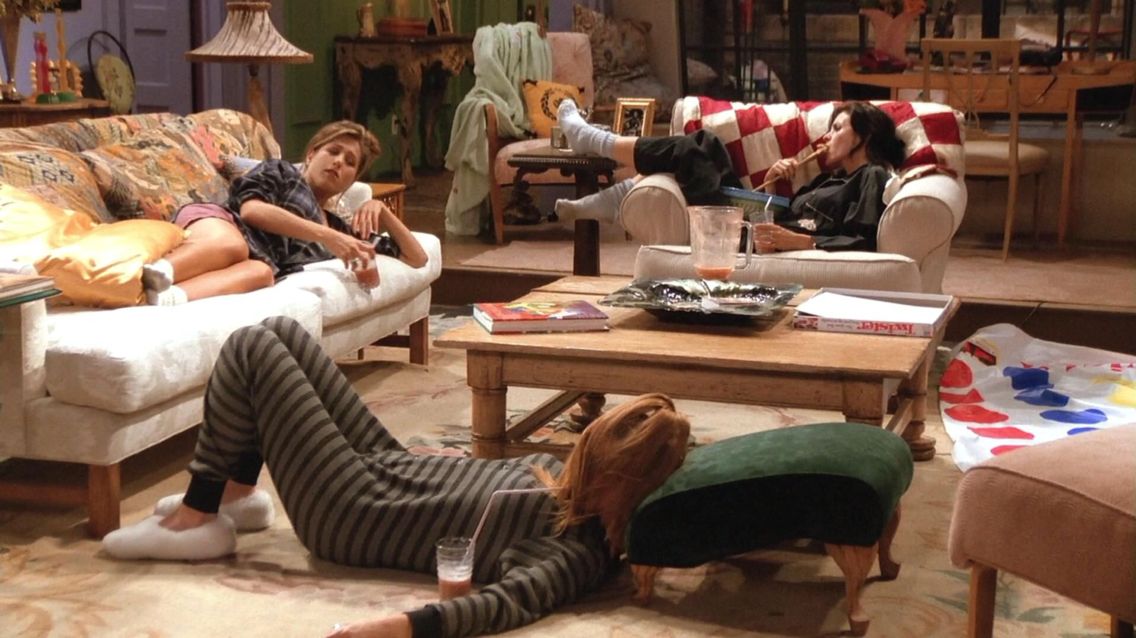 In this episode, Rachel's panic is one of the most relatable things in the whole series. She was shattered after getting her first paycheck and also by the fact that her old friends are hitting higher milestones in their lives. She returns to the apartment and brings down Monica and Phoebe's mood for a depressing Slumber party. However, their mood changes when they realize that they received George Stephanopoulos's pizza instead of their own.
"The One With All The Rugby" (Season 4, Episode 15)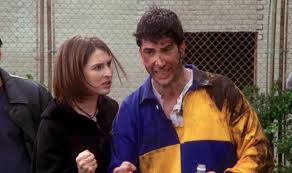 For each of the main characters, this episode had great storylines. Ross participates in a game of rugby to prove to Emily how tough he is. It turns out to be a brutal one. Fortunately, Emily's knowledge of the players' setbacks was helpful.
Meanwhile, Monica becomes obsessed with a switch in Chandler & Joey's apartment and takes extreme measures to find it out where it's connected to. Also, Chandler's plan to get rid of Janice with his "transferred to Yemen" was fantastic to watch. But poor Chandler had to go to Yemen!
"The One Where Joey Loses His Insurance" (Season 6, Episode 4)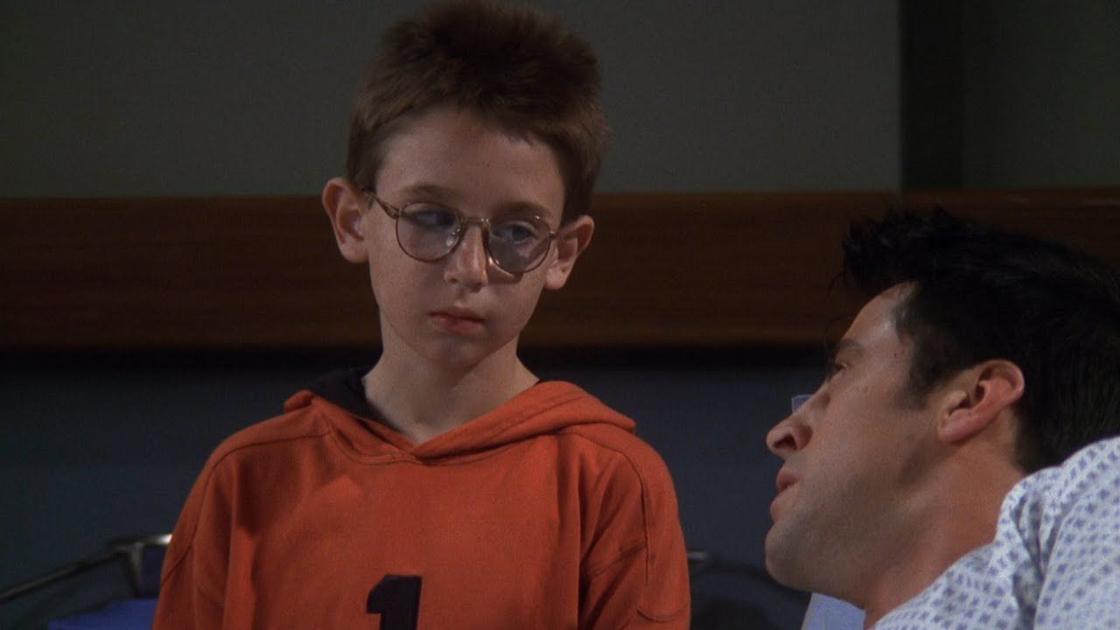 In this episode, there are many funny storylines. Ross gets the opportunity to be a guest lecturer. But, his nervousness causes him to use an unrealistic British accent. When Rachel and Monica attend one of his lectures, they make fun of him and later use that to prank call on him. Meanwhile, Joey lost his insurance at a time when he developed a hernia.
Joey works through the pain so that he can earn enough to get the hernia fixed, but to make it through the "dying man" role was quite a task. Because the kid won't cry on the cue. Between Ross's fake accent and Joey's unfortunate circumstance, Rachel barged in the middle of Ross's lecture, when she finds out she's still married to Ross. What an episode!
"The One Where They All Turn Thirty" (Season 7, Episode 14)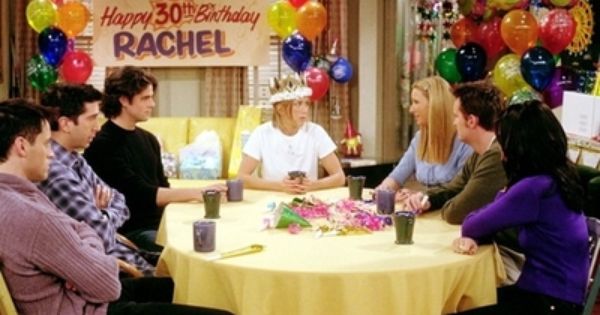 Turning thirty is a milestone. As shown through flashbacks, none of the friends handled their milestones quite well. In this episode, Rachel is the one turning thirty. Based on what she wants in life, she concludes that she should already be with the guy she wants to marry. That is why she ends things with Tag. This episode proves that she has grown as a person and moving ahead will take the right decisions. So did that happen? Well, I leave it for you to answer!
"The One With All The Wedding Dresses" (Season 4, Episode 20)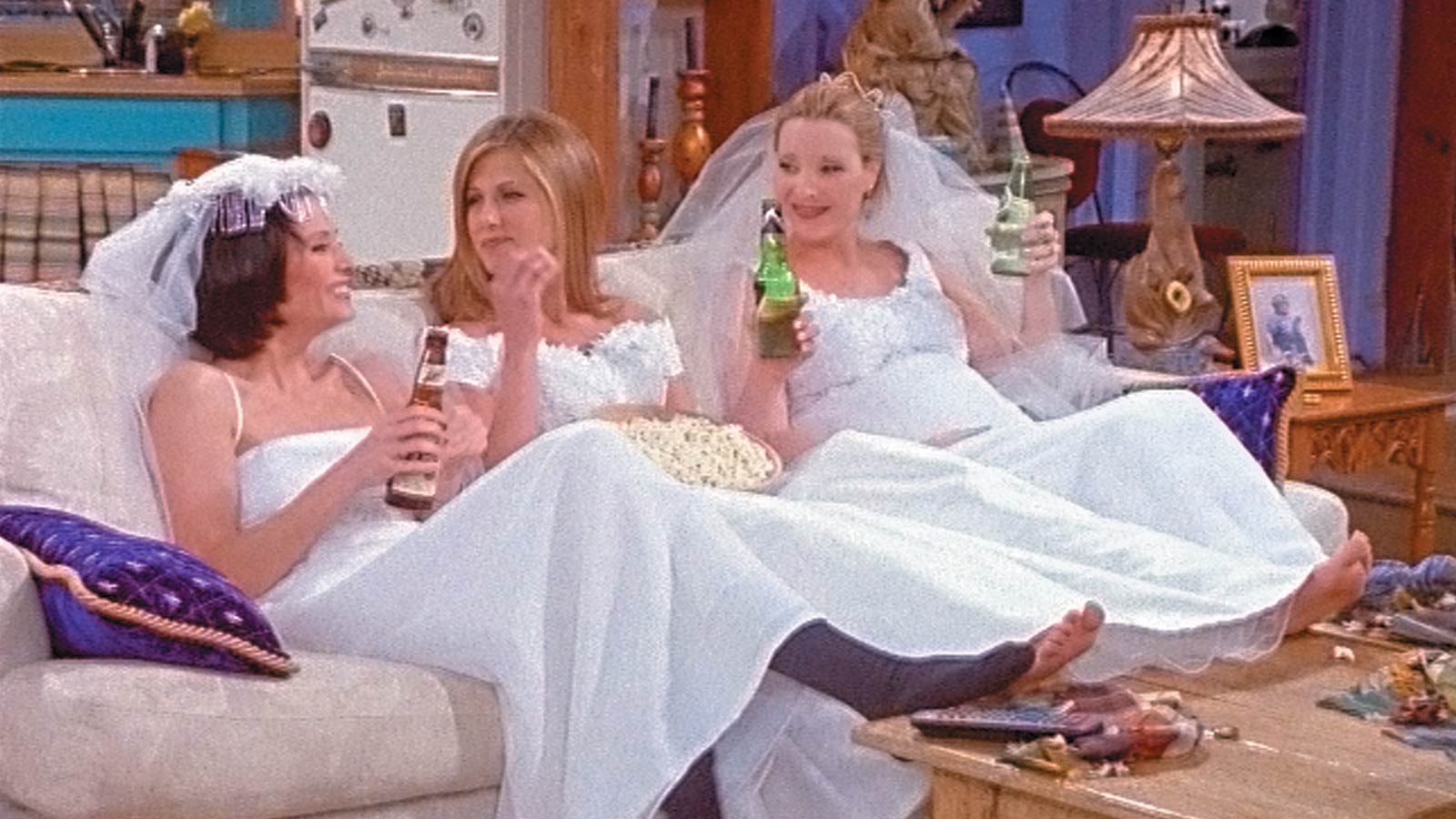 In this episode, Rachel struggles with the fact that Ross is going to marry Emily. That is why she pushes her new boyfriend, Joshua to marry her but instead, she scared him off. In the meantime, Monica and Phoebe were having fun while pretending to be brides. Later, they invite Rachel to join them, which actually makes her feel better. Three girls in wedding dresses are surely relatable, ask the girls!