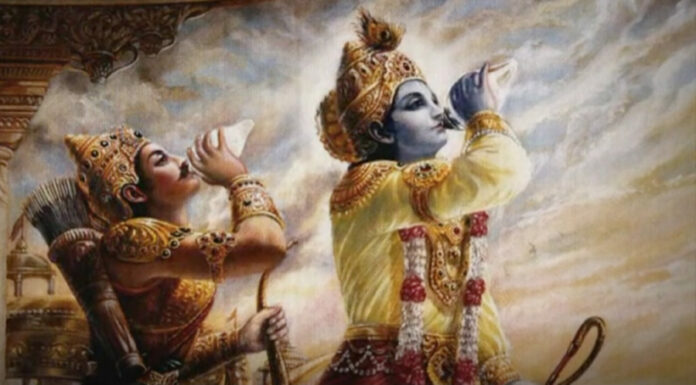 Are you looking for positive Krishna quotes on life?
Do you know that "The Bhagavad Gita" is the divine conversation between Arjun and God himself in the human form, Lord Krishna. Furthermore, Bhagavad Gita has all the teachings of Lord Krishna. Indeed, its knowledge is used in everyday life, and his wisdom is passed through generation. Here in this article, I bring you positive Krishna quotes on life and love that will inspire you.
Positive Krishna Quotes On Life
"The only way you can conquer me is via love, and there I am happily conquered."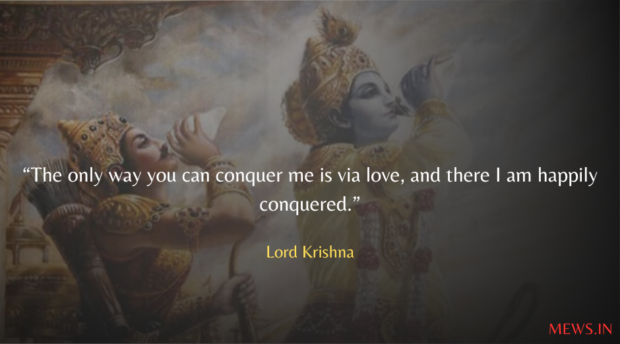 "The pleasure from the senses seems like nectar at first, but it is sour as the toxin in the end."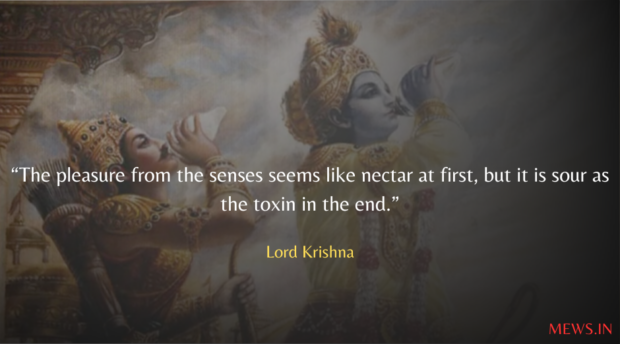 "A man is made by his beliefs. As he believes. So He becomes."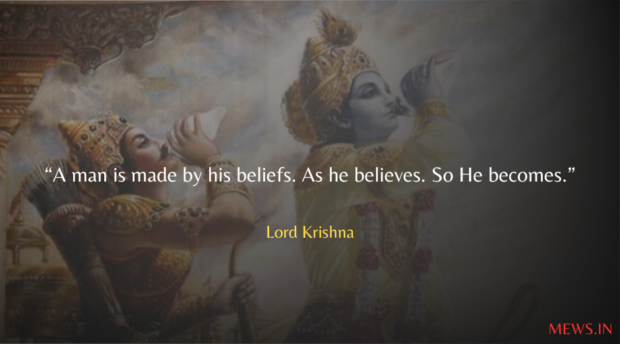 "Followers of my rules never get destroyed".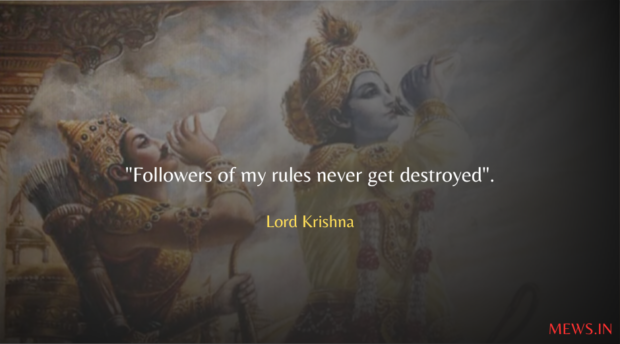 Motivational Krishna Quotes on Life
"When a person achieves self-control then all sadness vanishes from life, and he becomes a happy minded person."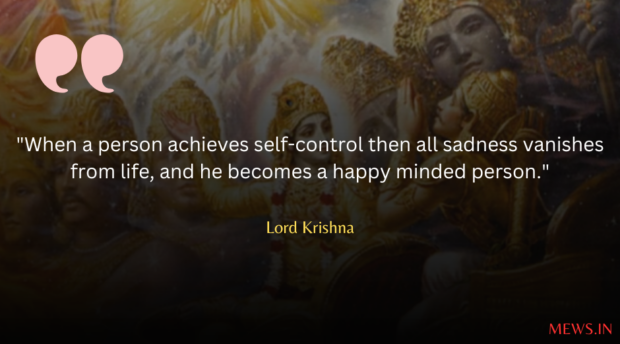 "If you achieve great height for success in life. Do not stop working by thinking that you have achieved enough now. "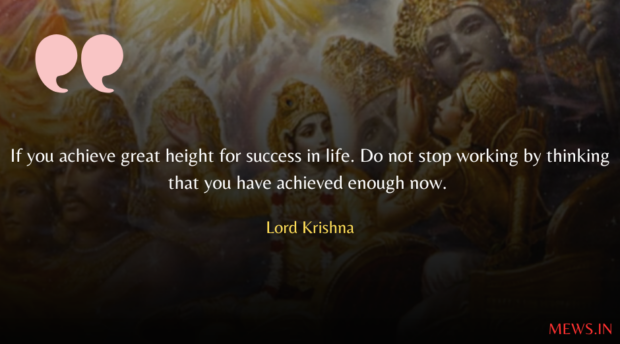 "Great person never stops working no matter how big they achieve."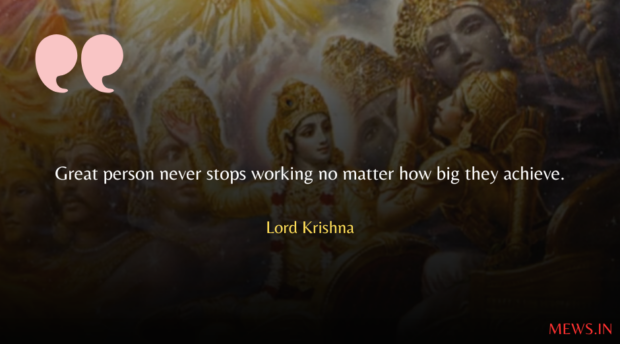 "Try to perform the action without fruitive selfish personal desire. It's the best way to work in life."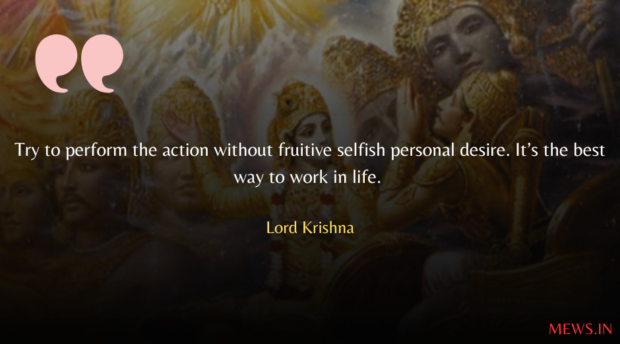 Krishna Inspirational Quotes
"If the determination of the mind and the power of the body is fully put into any work then success is achieved."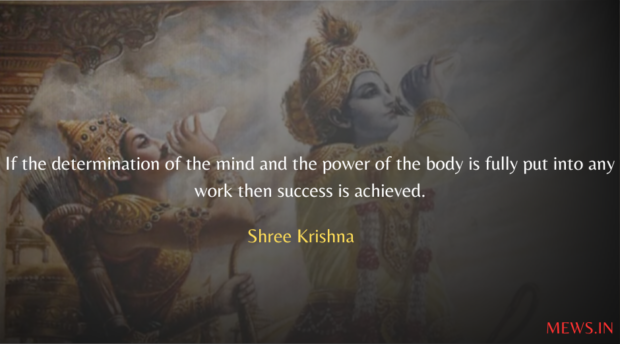 "It is better to live your own destiny imperfectly than to live somebody else's imitation of life with perfection."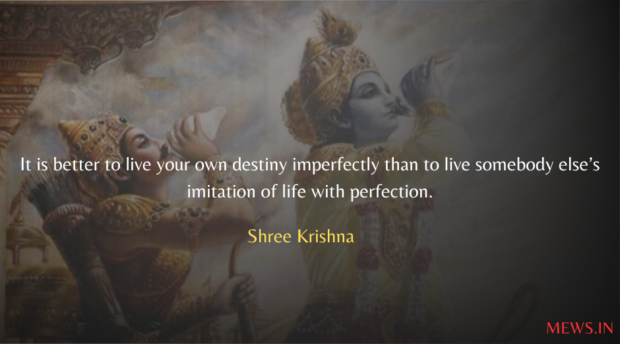 "If you don't fight for what you want, don't cry for what you lost."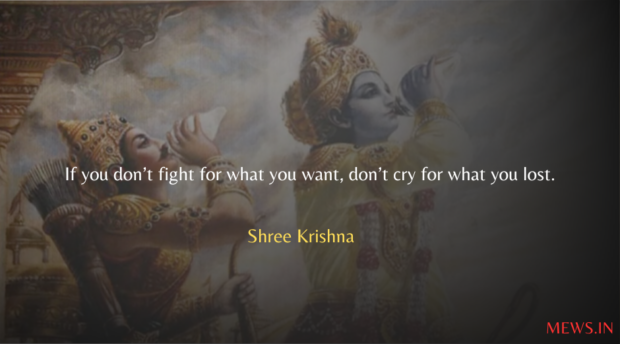 "No one should abandon duties because he sees defects in them. Every action and every activity is encircled by defects as the fire is enclosed by smoke."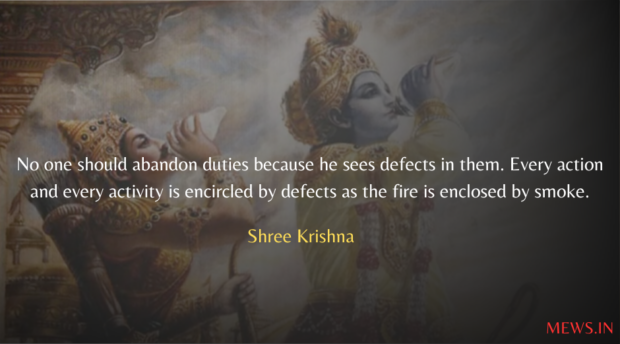 Lord Krishna Quotes On Love
"Love is the most beautiful thing in the world that cannot be seen, cannot be touched, it can only be felt in the heart."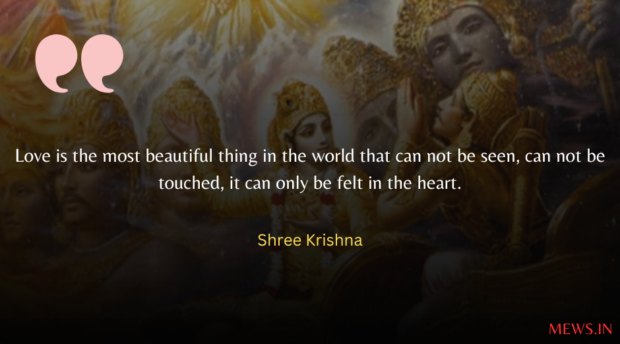 "If you like someone, you will hold them and if you love someone, you will free them."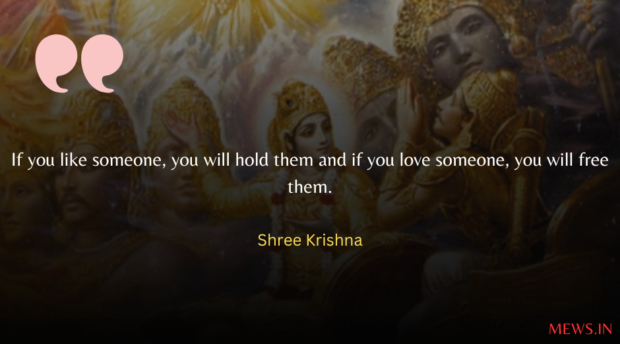 "If you do not get your love in life, then you should definitely give love to those who love you."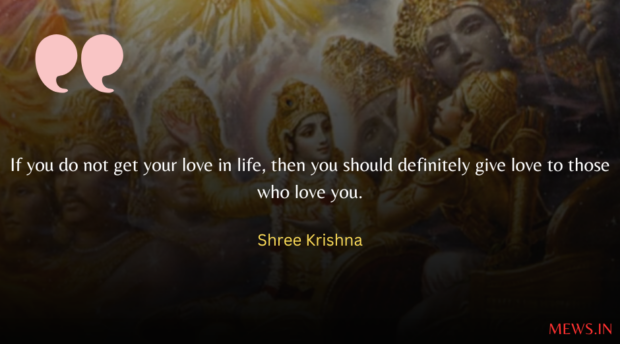 "The power of love is a thousand times stronger and more lasting than the power of punishment."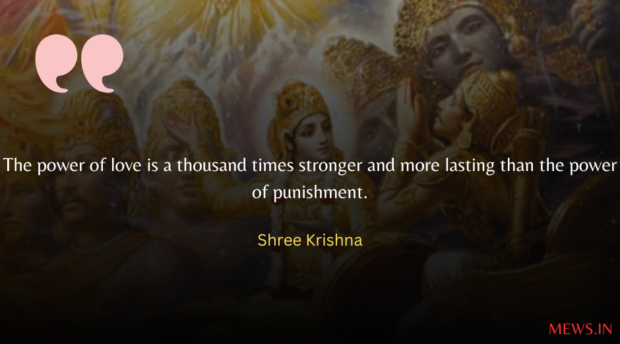 Shree Krishna is our God, and his teachings will always stay with us. Bhagavad Gita our Holy Book holds most of the life lessons which everyone can implement in their lives. You can share these positive Krishna quotes on life with your friends and family.
ALSO READ Swami Vivekanand Quotes, Bhagavad Gita Quotes and many more in our site.