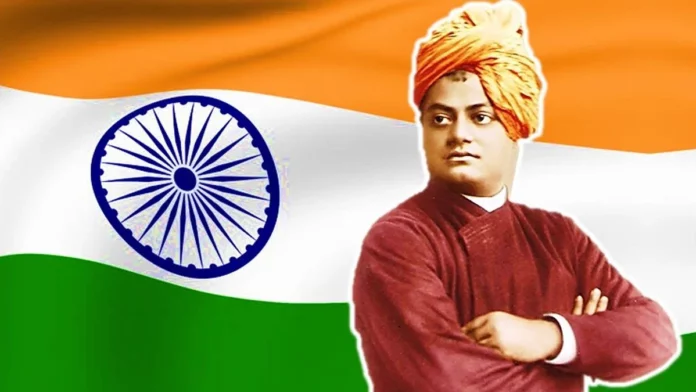 When it comes to inspirational quotes, few people can compete with Swami Vivekananda. This great man of wisdom, who's credited with bringing Vedanta philosophy to the Western world, wrote countless wonderful messages that still resonate today, such as the ones featured here in this article on Vivekananda quotes. In this article, we'll discuss 11 Swami Vivekananda quotes that will inspire you to take action and make a positive impact on the world around you.
Swami Vivekananda Quotes That Will Inspire You
1) "Condemn none: if you can stretch out a helping hand, do so. If you cannot, fold your hands, bless your brothers, and let them go their own way." – Vivekananda Quotes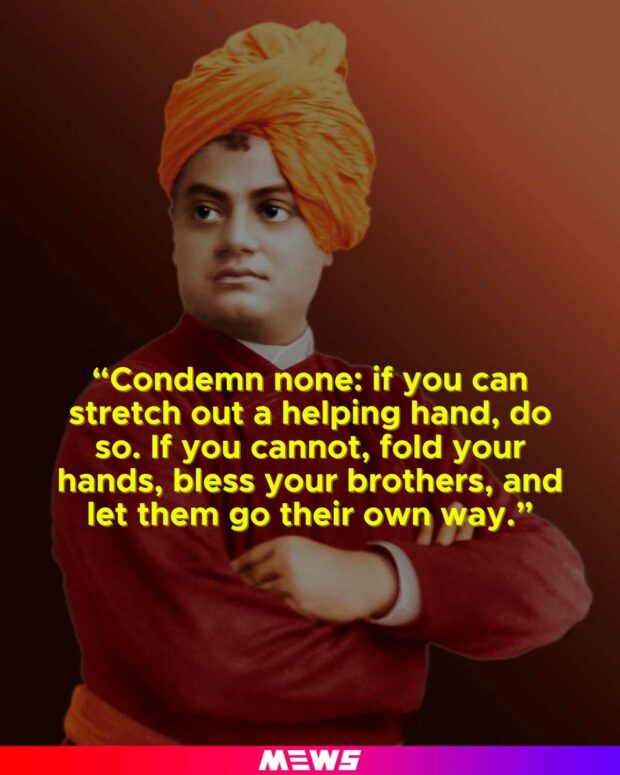 2) "You have to grow from the inside out. None can teach you, none can make you spiritual. There is no other teacher but your own soul." – Swami Vivekananda Thoughts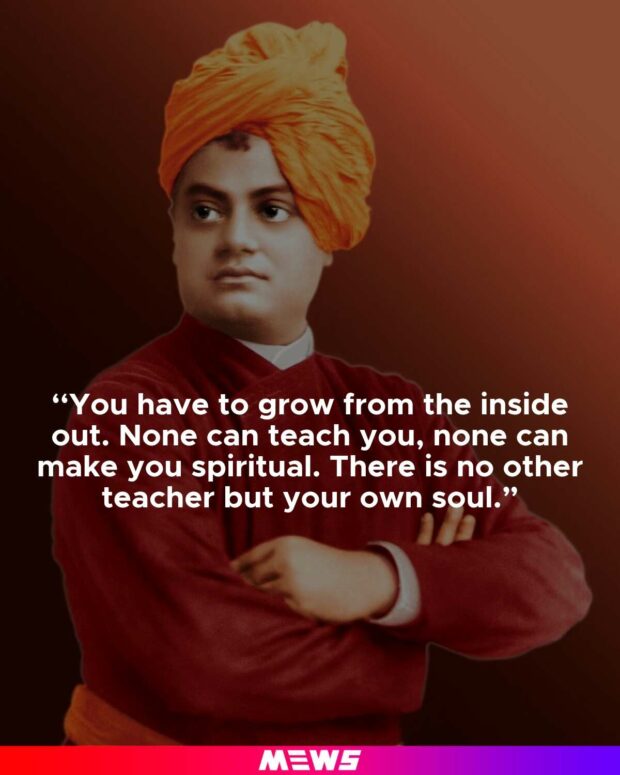 3) "We reap what we sow. We are the makers of our own fate. None else has the blame, none has the praise." – Swami Vivekananda Quotes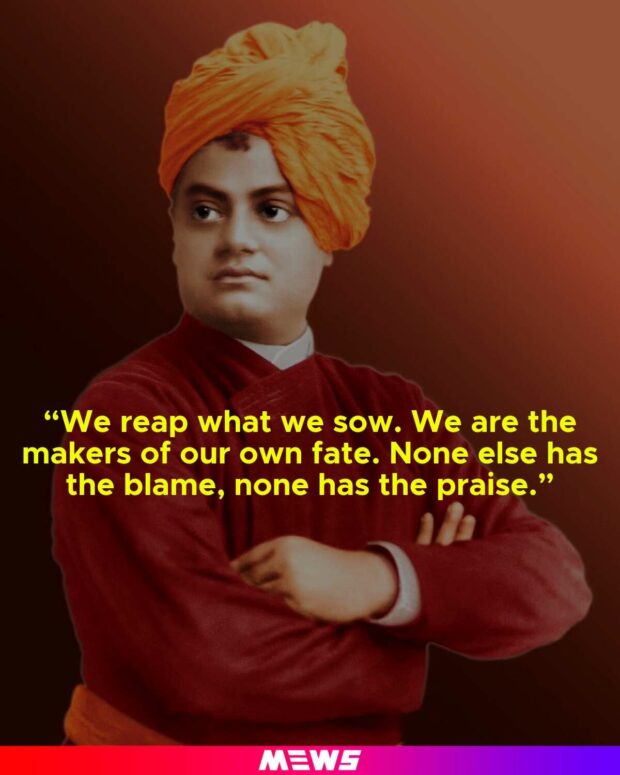 4) "It is our own mental attitude which makes the world what it is for us. Our thought make things beautiful, our thoughts make things ugly. The whole world is in our own minds. Learn to see things in the proper light." – Swami Vivekananda Quotes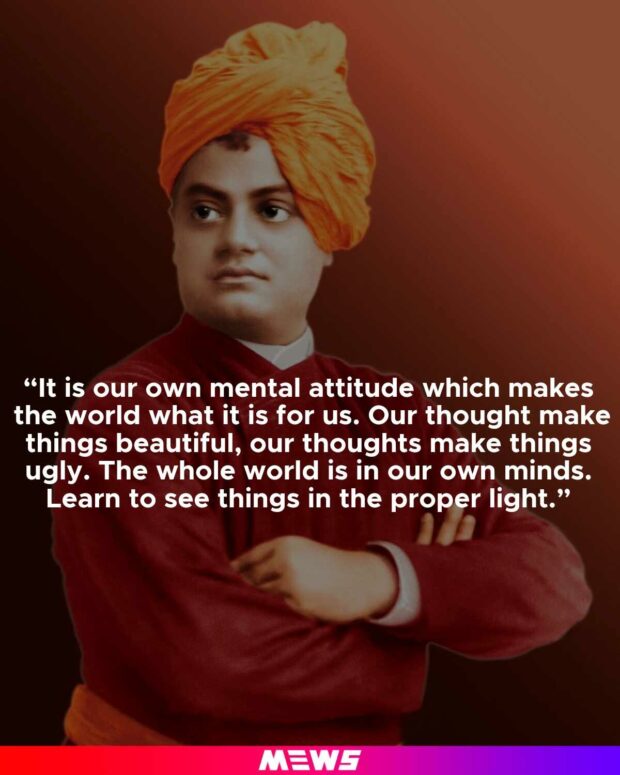 5) "Watch people do their most common actions; these are indeed the things that will tell you the real character of a great person." – Swami Vivekananda Thoughts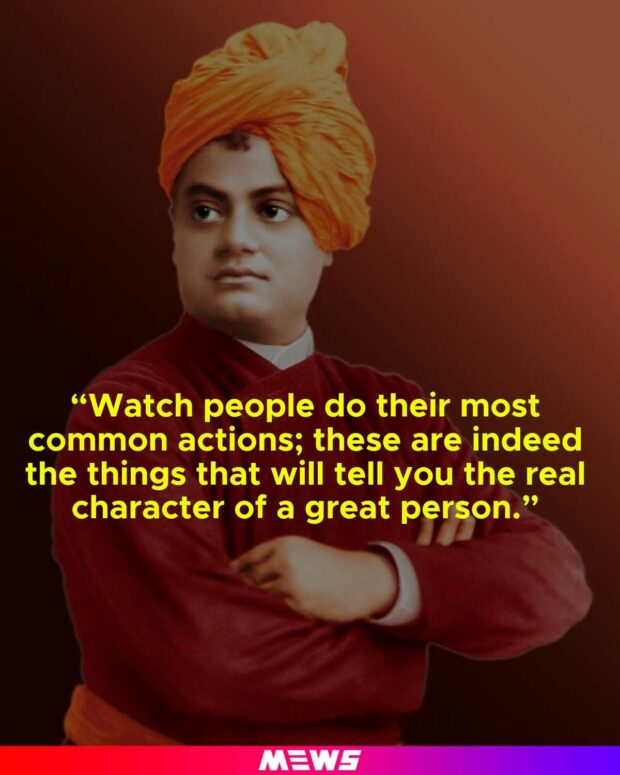 6) "The difference between architecture and building is that the former expresses an idea, while the latter is merely a structure built on economical principles. The value of matter depends solely on its capacities of expressing ideas." – Vivekananda Quotes
Also Read: Timeless Quotes By Osho That Will Change Your Perspective
7) "Ask nothing; want nothing in return. Give what you have to give; it will come back to you, but do not think of that now." – Swami Vivekananda Quotes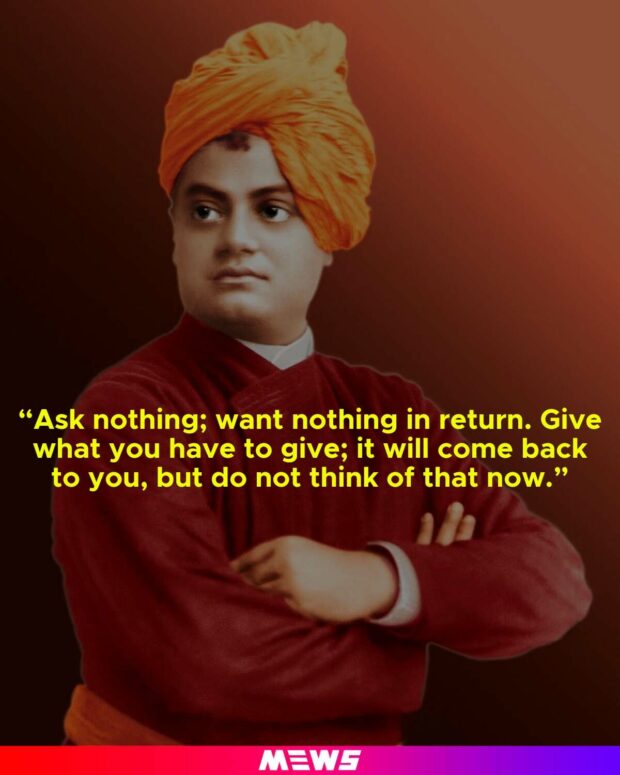 8) "So long as there is desire or want, it is a sure sign that there is imperfection. A perfect, free being cannot have any desire." – Swami Vivekananda Bani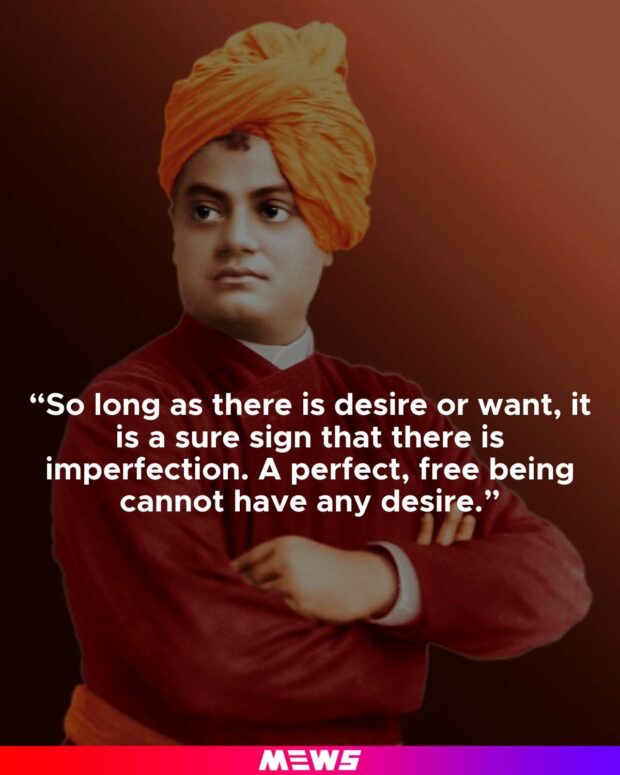 9) "Purity, patience, and perseverance are the three essentials to success and above all, love." – Swami Vivekananda Quotes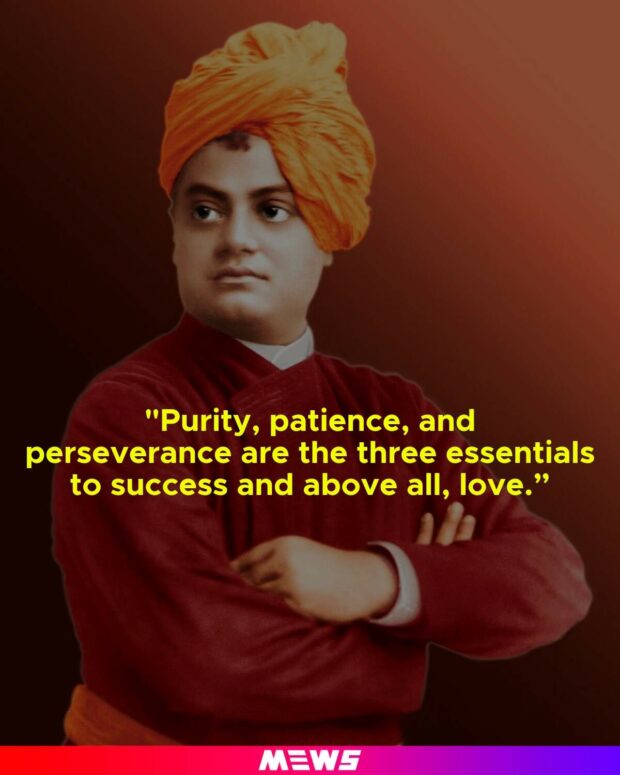 10) "When an idea exclusively occupies the mind, it is transformed into an actual physical or mental state." – Swami Vivekananda Thoughts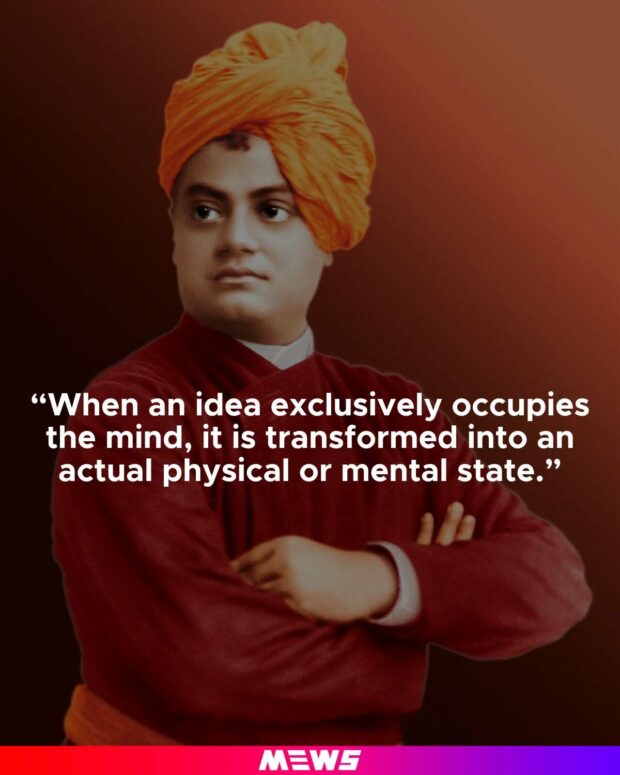 11) "The more we come out and do good to others, the more our hearts will be purified, and God will be in them." – Vivekananda Quotes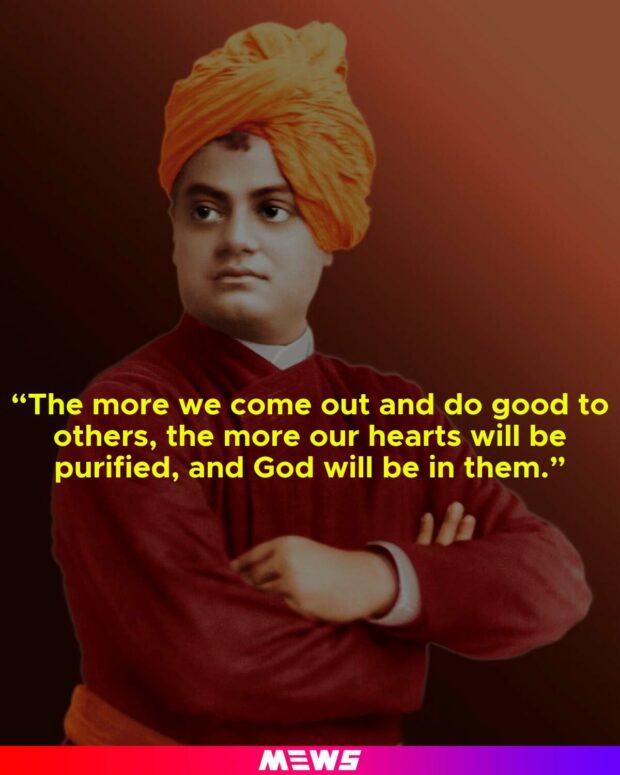 These were some of the best Vivekananda quotes and thoughts we could find for you. We hope that these are helpful and that you enjoy this short blog post about Swami Vivekananda thoughts. Thank you for reading!