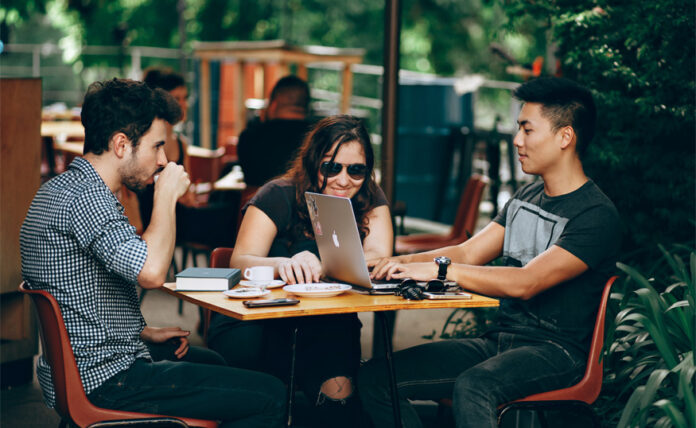 Entrepreneurship is gradually becoming a thriving profession for young aspirants with a plethora of options available around them. You wouldn't believe, but there are about 582 million entrepreneurs in the world now, like Bill Gates, Jeff Bezos and Elon Musk, to name a few. And the most coincidental fact being they all started with zero finances at hand, some began their startups from their garages even. So, if you're aspiring to become an entrepreneur to change the world, but before that, you want to possess the required skills then here are 10 of the best books to read and help you achieve your goals.
The 4-Hour Work Week by Timothy Ferris
It is a self-help book that has appeared on the New York Time's bestseller list for more than four years, has been translated into forty languages and has more than 2.1 million copies worldwide. One of the best books to read. Here, Ferris teaches you how to eliminate 50% of your work in 48 hours, the vital difference between relative and absolute income and other 50 different tips to create that four-hour work week. It teaches people how to make the most of their time with their own business. 
The Fire Starter Sessions by Danielle LaPorte
In this book, Danielle states matter-of-factly with an occasional touch of humour on how to break through dull thinking and fear, to get straight to your innate desires, pragmatism and courage. She emphasizes knowing how you want to feel in your life as well as in your work.
The $100 Startup By Chris Guillebeau
Here, Guillebeau states 50 case studies of highly successful entrepreneurs who although in the beginning, invested a small sum of money and very minimum time into their work reached a pinnacle of success nevertheless. He insists on doing what you love and leading a life of meaning and purpose by undertaking adventures and making a good living out of it.
Never Get A Real Job By Scott Gerber
Gerber here, shares certain case studies, to give away experience, observations, failures and hard-learned lessons in the profession. He presents practical, cost-effective and proven action steps that will help you to evolve into a leading marketer with a successful business on a shoestring budget.
The Lean Startup by Eric Ries
Many startups in its initial stages sometimes end up failing, but most of these failures are often avoidable. The Lean Startup provides a little different approach that has been adopted almost all over the world.
The E-Myth Revisited By Michael E. Gerber
In a revised edition of the 150,000 copy bestseller, Gerber refers to certain myths that surround you when you try to start your own business. He covers all the stages of a man's life from infancy, through adolescence and finally to the perspective of a mature entrepreneur.
Rework By Jason Fried & Heinemeier Hansson David
While most entrepreneur books advice on how to hone your skills and prepare yourself into becoming one of the notable entrepreneurs, this book shows you why some plans might be harmful, why you don't really need to get investors and why you are better off ignoring the competition. You'll learn how to be more productive without breaking the bank.
How To Win Friends And Influence People By Dale Carnegie
With over 15 million copies sold since its release in 1936, this one is one of the best books to read as it appeals to businesses, self-help startups and the common folks as well. According to Carnegie, to achieve success in entrepreneurship, you should be able to communicate spontaneously with others, make them feel valued loved and appreciated.
Rich Dad, Poor Dad by Robert T. Kiyosaki
Some consider it to be the best finance book to read and the best one that's ever written. It denies the myth that to become rich, you must earn a tremendous amount of money and also distinguishes between working for money and having money work for you.
The 7 Habits Of Highly Effective People By Stephen Covey
What makes one business owner more successful than others? This book guides you into how to be a better entrepreneur than everyone else and run a better business. This is a book where you have to revisit often to have more insight as you gradually grow as an entrepreneur and build your business.
Thus, here are some of the best books to read and nurture the entrepreneur in you. So, what are you waiting for? Dive in and start reading to sharpen your skills.