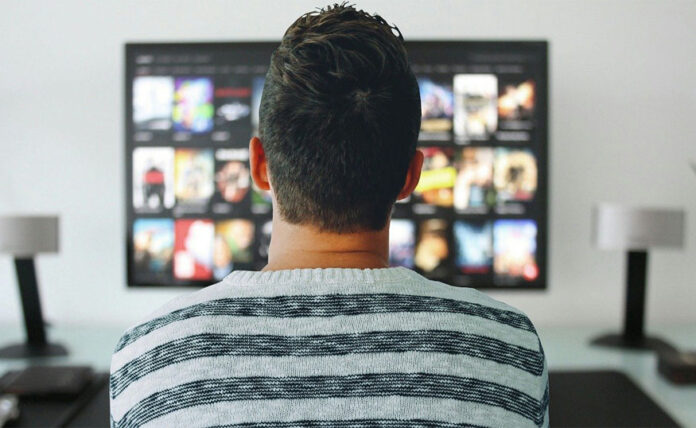 2020 so far has been a weird year no doubt. But it doesn't mean we have to compromise our entertainment. If by entertainment you mean watching the best web series, then India hasn't disappointed us this year, and it has come to the point that we need not rely on international content anymore. Some great Hindi web series have surfaced this year with unique stories you can watch. 
Here is the list which you can't miss watching, so grab your subscriptions and get ready!
Asur
It is a crime thriller but with an Indian mythological twist. The story revolves around a boy named Subh who goes on a killing spree. But the question is why? Veteran actors Arshad Warsi and Barun Sobti have given stellar performances making it a must-watch series. You would be led into a world of forensic sciences that will completely blow your mind away. 
Panchayat
The story revolves around a boy who just completed his engineering with no job in hand. Considering the situation he had to take the job of a secretary of the panchayat office in the remote village of Phulera. The plots show how he faces difficulties due to difference in lifestyle but still puts forward his efforts in solving the villager's problems through modern thinking and technologies. However, he doesn't like the lifestyle, salary, and more which forces him to prepare for CAT. Will he be able to crack the IIM? Watch it to find it out! 
Baarish
A typical love story between the rich and the middle class takes a unique turn when they get married into each other's family. A romantic drama by Ekta Kapoor that shows differences in opinions, status and lifestyle which leads to arguments. But can the couple overcome them and earn their family's acceptance? Go and see for yourself. 
Ek Thi begum
How far can a wife go to avenge the murder of her husband? This real-life inspired story of Ashraf shows how a woman gives justice to her deceased husband with the help of her connections, body and mind. These are the kind of woman empowering series the society needs. 
Afsos
With only eight episodes, Afsos proves that dark-themed series can be welcomed in India with open hands if provided with the correct plot. It shows the story of a clinically depressed man who attempts suicide and yet somehow, cannot die. The reason? To know that, you have to watch this series. 
Special Ops
Overall the story is inspired from Nineteen Years of nationally significant events. Several espionage missions undertaken by India in the last two decades has inspired the story. You will be impressed to see how they portrayed the terrifying terrorist attack on the Indian Parliament in 2001; this gripping thriller shows how the RAW agents put all their heart and soul into arresting the brutal criminals. Watch for actor Kay Kay Menon's brilliant performance.
She
Imtiaz Ali has shown his brilliance once again in this crime thriller focusing on women empowerment. When a female cop decides to unmask dangerous trafficking, she continually receives threats. But will that stop her? No. This Netflix original is worth a watch. 
Paatal Lok
A nail-biting thriller, this web series is going to make you glued to your screens. The storyline goes like this: when a cop who's washed out gets appointed for a grave cause, he starts unravelling dark secrets of the underworld. What happens next is for you to find out. 
Four More Shots Please 2
A new take on feminism, this series breaks all stereotypes related to women giving them the complete freedom to do anything as they please. It's a story of four friends going through a tumultuous journey of love, heartbreak, self-discovery and friendship. It's worth watching. If you haven't watched the First Season then it's worth watching too!
The Forgotten Army
We are aware that the soldiers in our country protect us from enemies day and night. But do you stop to wonder what happens inside an army camp? If not, then catch a glimpse through this web series. Based on real incidents this series will awaken your patriotism for sure. 
Gandi Baat 4
Sex is undoubtedly a taboo in India. But this series explores the topic thoroughly. The episodes depict the concept of sex in rural India and many other such erotic topics  
Mental Hood
A must watch for every mother. This Karishma Kapoor starter shows the daily struggle of mothers and how they try their level best to raise their children. Mothers are called multi-taskers for a reason! A reason showed well enough in this series. 
Hundred
What happens when two polar opposite women with individual motives decide to pair up? They win, of course! Watch this epic comedy and enjoy having a good time.
Jamtara
It is a true story based on the incidents of phishing conducted from the district of Jamtara in Jharkhand. The debutante actors have done an impressive job making the series worth a watch.
State Of Siege
State of Siege narrates the story of the gruesome terrorist attack of 26/11 in Mumbai that shook the country. It will give you goosebumps for sure, go for it! 
These are 15 Indian Web Series trending in 2020. Have entertainment the desi way. Astonishingly, the level of desi web series has improved a lot. And we expect to see even better content in the time to come.