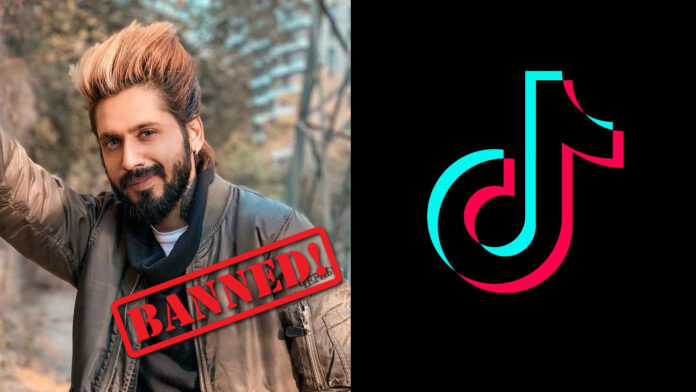 Yes, you read it right! Even today, people can go beyond morals to generate engagement on social media. Faizal Siddiqui, a TikTok star with more than 13 million-plus following on the platform was recently banned.
TikTok mentioned that the account was banned "due to multiple community guidelines violations". Faizal Siddiqui posted a video recently in which he allegedly glorified acid attack on a girl.
In the video, Faizal says the line: "Tumhe usne chhorr diya jiske liye tumne mujhe chhorra tha? (The guy you left me for, has left you?") after which the scene shows acid thrown on a girl and whose face gets disfigured by it.
The internet criticized the video and it got backlashes from a few prominent faces. Hurt by the emotions expressed in the video, acid attack survivor Lakshmi Agarwal took to Instagram to criticize and also thank National Commission for Women for taking cognizance of the viral video. 
Her post also focuses on how they are fighting hard to stop unfortunate incidents like this but such activities make it harder for them. She also pushed her cause wherein she urges restriction on Acid Sale, a valid point to be supported by us.
Check her post and the video Laxmi Agarwal criticized below:
Pooja Bhatt took to twitter and expressed her concern over the content Faizal Siddiqui published on his TikTok Account. She said the content was depraved.
Here is Pooja Bhatt's tweet: 
Actor Ashish Chowdhry too expressed concern over the content here:
It's good to see people we admire are speaking against such demeaning content. But it's not enough; everyone with the power to influence and followed hugely should act responsibly. 
As said in the movie, Spiderman:
With great power comes great responsibilities!
Everyone with a good number of following and a huge fan base should be responsible enough to reflect some good thoughts in the people instead of creating such conflicting content.
Recently, TikTok has been in radar after the so-called war between YouTube and TikTok. Many people have rated lowly the App TikTok on Play Store recently and creating such content will only add to the rejection of the App in India.
However, TikTok took a very stern step by taking down Faizal Siddiqui's Account, and it should be appreciated. A majority of the youth is on TikTok, and that makes it essential to keep these platforms healthier than ever before.