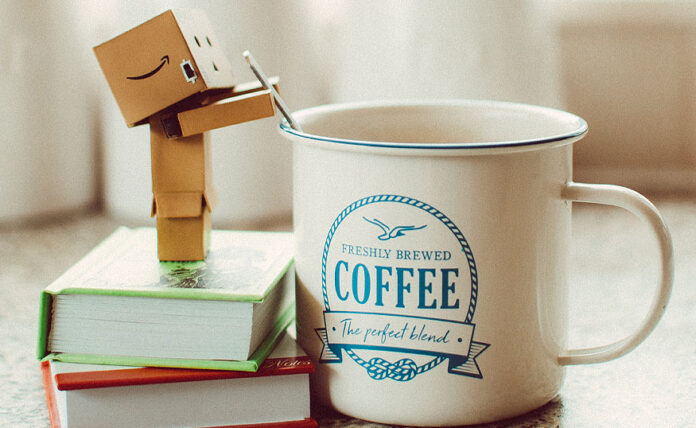 Storybooks are aptly known to be a man's best friend. Are you feeling blue? Just grab a book of your choice and cheer yourself up. Is anyone feeling bored? Pick a book and delve into its chapters, losing track of time. It's undoubtedly your best companion. If you're a fan of fiction, trying to seek escape from the shackles of this cruel world for a brief moment, then here are 15 of the best fictional books that must be perfect for you and might even lift your mood any day.
Twilight series
Author: Stephanie Meyer
Stephanie Meyer's Twilight series has become the world's biggest franchise with five films to its name based on the four books. A young girl caught between a love triangle with a gorgeous vampire and a daunting werewolf amidst other dangers. It has all the elements to become the perfect fantasy fiction one can ever ask for. You'll stay hooked to it.
Pet Sematary
Author: Stephen King
If you happen to come across a Stephen King novel, then you would understand why he's called the God of horror novels. His Pet Sematary is not only scary but also hauntingly creepy that is capable of giving you many sleepless nights. The story revolves around a family who after moving into a countryside home discovers an eerie Pet Sematary. Things start to get awry when their pet cat is killed but comes back again. Got the chills yet?
The Alchemist
Author: Paulo Coelho
If you ever feel lost and directionless in your life, then Paulo Coelho is here to your rescue. Known to be great with complex philosophies of life, The Alchemist tells the story of a young shepherd who journeys to the Egyptian pyramids in search of a hidden treasure. The various encounters he stumbles upon in his way teaches him the true meaning of life.
The Kite Runner
Author: Khaled Hosseini
Khaled Hosseini's books deal with hope struggling to remain alive from the clutches of the grim reality of the world. A tale of friendship, love, heartbreak, betrayal and hope set amidst the tumultuous conditions following the fall of the Afghan monarchy and rise of Taliban rule, The Kite Runner will stay in your hearts long after you've completed reading it.
The Book Thief
Author: Markus Zusak
This international bestseller set amidst the backdrop of the cruel Nazi regime shows a young girl comes across a banned book by the Nazi. Once she gets acquainted with the flavour of the book's words, she keeps on stealing such books and reads them with the help of a Jew, secretly hidden in their basement. Zusak's perfectly crafted emotions make it worth a read.
Midnight's Children
Author: Salman Rushdie
Salman Rushdie is the master of knitting historical-facts with magic in his books. Even Midnight's Children explores a similar plot where a man named Saleem Sinai, born at midnight on the day of India's Independence gains telepathic powers. What follows is the thought-provoking story from the British rule till India's Independence.
Lolita
Author: Vladimir Nabokov
Caught amidst a lot of controversies for a sensual and erotic plot, Lolita is Nabakov's one of the most famous work. The storyline goes like this: A scholar develops a lustful obsession with his landlady's 12-year-old daughter and is determined to break all rules to pursue her. Read this masterpiece that will take you through a rollercoaster of emotions.
To Kill A Mockingbird
Author: Harper Lee
The more you go deeper into the story, the more real it gets. Harper Lee has left no stones unturned into discussing the intolerant racism prevalent in America in the 1930s and how both the genders were stereotyped in the country, all with a touch of witty sarcasm and dark humour. It's based solely on Lee's experience with her family and friends when she lived in Alabama. Go and have a read to picture the real America.
The Handmaid's Tale
Author: Margaret Atwood
If you're a woman, then you needn't be reminded of the daily struggles we face in the patriarchal society even today. We wonder how Margaret Atwood wrote this spectacular book with such a progressive mindset during her times. She depicts the story of a woman in the dystopian future of England, where women are forbidden to read or live life in their own terms. It covers all the relevant topics on oppression and subjugation of women while they try to gain their freedom. Reading the novel, all we can say is we feel you, Atwood, we honestly do.
1984
Author: George Orwell
The notions of a totalitarian government and its strict measures upon humanity will send shivers down your spine once you start reading this book. You can't help but fear what would happen if such an authoritarian government grows into power one day and does as it pleases. What would it be like to lose all of one's power of freedom, speech and justice? Honestly, we can't even think of it without our hands trembling, a feeling you too will get once you finish reading it.
The Beetle
Author: Richard Marsh
If you can't get enough of vampire novels, then don't miss this classic by Richard Marsh published in the same year when Bram Stoker's Dracula came out. In this horror novel, a man who happens to be a member of the Parliament is haunted by an Egyptian shape-shifting demon who creates complete chaos and ruin in London with its devilish powers. We assure you that you will get glued to its pages.
The Paying Guests
Author: Sarah Waters
Who will not love a little drama in their lives to make it spicier? Sarah Waters brings you such a brilliant dramatic piece where you can't help but fall for the central character, Frances whose love for a married man takes her into a devastating road of passion and jealousy, changing her life altogether. The in-depth details leave an everlasting mark on you.
The Adventures Of Sherlock Holmes
Author: Arthur Conan Doyle
Even if you've already watched Benedict Cumberbatch's Sherlock Holmes web series, I would still urge you to read the original book. I guarantee you'll not be bored. In fact, you would understand minor details and explanations more thoroughly that you must have missed while watching the series. And yes, don't stop yourself from a hearty laugh while you read Holmes and Watson's banter.
Switched Series
Author: Amanda Hocking
What do you do when one beautiful day you come to find out that you don't belong to this world and the people whom you called your parents are not your real ones? Such is the story of Wendy, who after meeting a handsome stranger, realizes that she's supposed to be a queen in another realm of the Trylle kingdom. And yes, wait for the surprising plot twist! Undertake the journey of a lifetime in this perfect young adult fantasy romance.
Black Ice
Author: Becca Fitzpatrick
Becca Fitzpatrick brings you a coming of age thriller novel that has the combination of both love and danger. Stuck with her best friend in an abandoned cabin due to a terrifying blizzard, Britt Pheiffer encounters two handsome strangers who seem to be friendly. But are they? You will hold your breath the whole time once you start reading it.
All of the books mentioned above are worth giving a read. And if you're still not convinced then perhaps you've not yet met a book that's right for you or speaks to your soul. Don't worry, go on a book hunt and I'm sure you're going to come across such a book that will bring forth the avid reader in you.