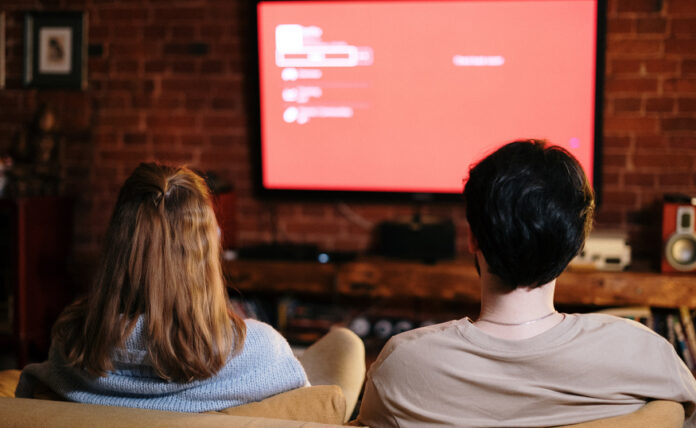 We all need a break sometimes. Everyone deserves a nice evening doing nothing but to sit on a cosy couch with your loved ones and watch some Hollywood romantic movies.
Here are 20 amazing Hollywood Romantic movies you can watch with your partner that will make you laugh, cry and believe in true love.
Notting Hill
From finding a book to Finding a man! In the movie, the meeting of the man and the girl results in a British Fairy tale. If you are a fan of Julia Roberts and Hugh Grant, then you must watch this movie. This movie will make you laugh and also cry at the end. Won't spoil by telling more of the story; you must watch it yourself.
P.S. I love you
A kind of movie you can watch over and over and never get bored. While watching you won't be able to decide whether you should cry that lovers die or you should be happy that even after death, he is taking care of his wife. This movie is hearting breaking yet lovely no doubt; it shows how to cope up and move forward when your partner dies. And it has an exciting ending you must not wait to watch. Those who have watched it once, I am sure you are thinking of watching it again! P.S. I love you is a book based movie about holding on, letting go and learning to love again.
The Fault In Our Star
Based on a novel where two cancer afflicted teenagers Hazel and Augustus meet at a cancer support group. They fall in love and grasp the meaning of their lives earlier than usual. This movie will make you laugh and definitely cry. It's an emotional and heartbreaking experience. If you watch the movie once, you watch it again for sure.
My Best Friend's Wedding
Loving your best friend! The movie shows it when Julia Roberts finds out her best friend is getting married, and she tries to break it. This movie depicted women in two ways: selfish and insanely jealous. The ending is unexpected and great. To find out, watch it now. It's definitely worth a watch.
The Notebook
A must-watch heart-touching romantic film that shows love never fades. Based on a novel which focuses on young love and teaches never to let go. If you are planning to have a romantic evening, this is the right movie for you.
A Walk To Remember
A rather sad film, but given a particular perspective turns out to be a happy one. The story is about two 18 years old lovers who are different. Throughout the movie, there are many experiences that they had together, and you must watch it to find out. I am warning you of a sad ending tough!
Eternal Sunshine Of Spotless Mind
Sci-fi lover? Well, this is the movie for you. Drag your full concentration on the movie else you will miss a few things. This movie shows that memories aren't files to be deleted, and if you are meant to be with each other, nothing can stop you. Celebrate love with these wonderful Hollywood romantic movies.
Titanic – One Of The Best Hollywood Romantic Movies Ever
Who hasn't watched Titanic? Almost everyone did, but believe it, or not it's worth watching numerous times? The relationship between a classy and rich woman and an ordinary boy blows our minds, right? The movie shows money isn't everything. Jack and Rose forgot their class differences and loved each other. In the end, everyone faces the reality that death can happen anytime. If you are watching this movie with your partner, you may want to hold hands and make them feel special.
Before Sunrise/ Before sunset/ Before Midnight
It's a trilogy! In the first movie, American man Jesse and French woman Celine meet on a train, get off in Vienna and spend the night walking, talking and falling in love. The sequel follows up with the duo nine years later in Greece. You are going to want to set aside an entire weekend and watch this sequel with your partner.
Silver Linings Playbook
The movie is about bipolar characters. It wonderfully shows specific symptoms each character has like delusions, manic episodes, depressions and more. The way they fall for each other is just epic. By the end, you see how to let go of your past and move on. It's a must-watch movie. 
Letters To Juliet
The movie brings hope and a positive perspective for love. The story tells a good old fashioned love story without being dramatic. If you and your partner love a fairy tale love story, this movie is going to be the most romantic one you have ever seen.
The Perks Of Being A Wallflower
Based on a novel which is about friendship, about introverts about starting a new life and most importantly about love. The movie shows how a person can change and how friendship can turn into love. You must watch this movie if you haven't yet.
Beautiful Creatures
Love fantasies? Well, in the fantasy world, love is magical. In here, you will experience an American romantic gothic fantasy film. There are many hurdles in the love story and have a sad ending, but it leaves us with suspense. The movie is worth watching.
The Ugly Truth
A RomCom movie in the list where lead actors have different opinions about love, and like people say the opposite attracts the most, that happened here as well. But the journey they go through will be hilarious and touching. Watch these Hollywood romantic movies and celebrate love!
Crazy Stupid Love
Romantic comedy movies are great for time pass. The characters are thoughtfully intertwined among themselves, and you cannot guess the storyline easily. You won't regret watching this movie because it's funny and lovely.
Runaway Bride
Who doesn't love Julia Roberts? If you don't, you must watch this movie. The acting, the love story will make you fall in love with her. The story is on serious topics like the pressure and expectations a woman has while getting married but portrayed funnily. And it also shows that finding the right man will help you to find your true self and feel free. Watch these Hollywood romantic movies and enjoy a cosy evening.
Pretty Women
This movie is a classic and iconic romantic comedy movie of all time. The story is about a woman of an evening and a rich man, how they fall in love and have a fairy tale ending. You must watch the movie with your partner and enjoy your evening.
The Holiday
A beautiful story where two girls from different countries swap homes. Well, why? As it goes, to get away from their relationships. But they both fall in love when they meet two local guys. It's a very relaxing and romantic movie you will enjoy.
10 Things I Hate About You
You are missing out a lot if you haven't watched this romantic movie yet. You have teen drama in this movie like two boys loving the same girls, parents being strict about dating and the most demanding factor: falling in love with someone you least expect. The movie shows how you can be softhearted from a cold heart. The ending has a happy ending, and you are going to love the twist and turns of the movie.
Definitely Maybe
It's a simple and elegant movie where the lead actor, Will Hayes, is in the middle of divorce proceedings where his daughter asks about his life before marriage. He goes back in time and says her the story but with names changed. Now the daughter has to select who her mother is. Well, it does not end there. Many incidents happen after that, and you will love the way how this movie goes ahead.
Watch these Hollywood romantic movies and enjoy a pleasant time with your partner. Every day you can celebrate love if these movies are in your playlist. So don't think much and download these romantic movies to make the one you love feel special. Don't forget to keep the lights dim to make the room feel cosier!