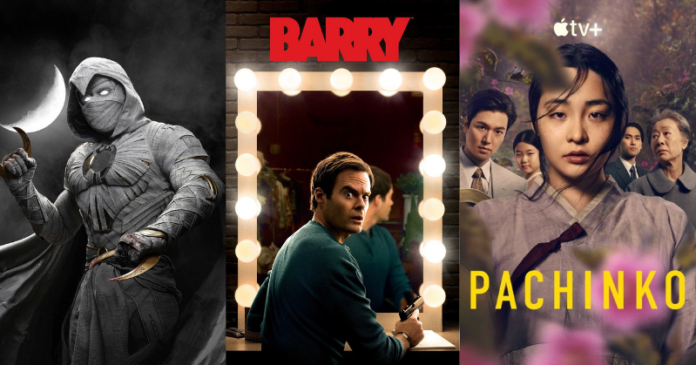 As television production was disrupted in 2021 due to the pandemic, many TV shows and series releases were stalled. The much-awaited new seasons were delayed. But the first few months of 2022 have gifted us with a number of new TV series that are binge-worthy. The OTT platforms like Netflix, Amazon, Hulu, Apple TV+, Disney+Hotstar have been buzzing with fresh new content, and some of the best TV series have come up with new seasons in 2022.
Some great web series and TV shows have been streaming this year like Marvel's Moon Knight, Euphoria Season 2, Barry, Under the Banner of Heaven, etc. As the platforms keep on updating and changing the top TV shows, we have listed a few of the best so that you don't miss out on them and can watch them when it's still available.
Check out our list of the top ten web series and TV shows to watch with high ratings and attention-grabbing plots. We have shortlisted some of the best TV shows and series of different genres, from horror, comedy, and drama, to sci-fi, so that you can pick one that suits you best.
Here are the 10 Best TV Shows And Web Series To Watch This Summer that we are excited about (so far) in 2022:
1. Barry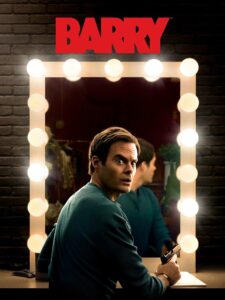 The third season of the best TV series to watch is here. If you have enjoyed the previous seasons, behold the third as this season takes things up a notch. Barry is hands down a masterpiece. Look out for the amazing performance of Bill Hader in this one. Barry's long-awaited season is more engaging than the previous ones. This series is a masterpiece and you definitely don't want to miss the new season of Barry.
IMDb: 8.3
Seasons: 3
 Barry Season 3 Trailer
2. Heartstopper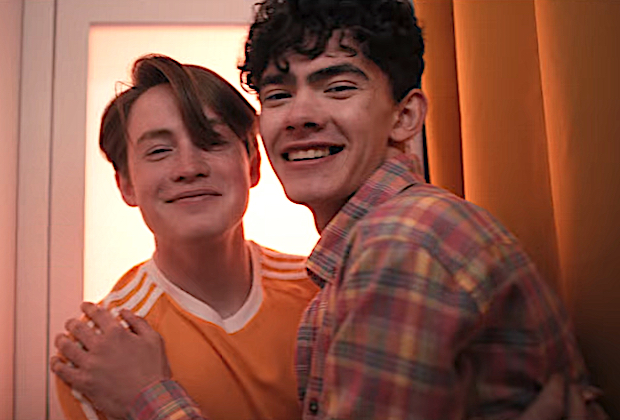 Netflix's new coming-of-age story is heartwarming, straightforward, and devoid of snobby teenage drama. Based on Alice Oseman's graphic novel, the story revolves around two teenage boys who are one of the few gay guys at a boys' school. The not-so-popular teenager falls for the popular captain of the rugby team. The portrayal of the characters is sweet, simple, and real which makes Heartstopper one of the best 2022 series to watch.
IMDb: 8.9
Seasons: 1
 Heartstopper Trailer
3. Under the Banner of Heaven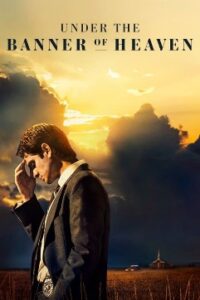 Based on the book by Jon Krakauer, starring Andrew Garfield as detective Jeb Pyre, the new web series follows the murder of Erica Lafferty and Brenda. The detective is assigned to investigate the murder of the woman and her daughter. While investigating, he discovers some unnerving details and buried truths. This is one of the best on tv that will definitely test your faith.
IMDb: 7.4
Seasons: 1
 Under the Banner of Heaven Trailer
4. Upload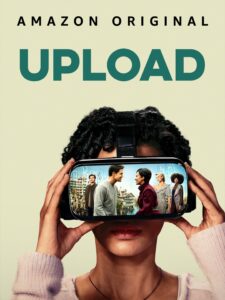 After a long break, due to the pandemic, the second season of Upload is finally out. The sci-fi series on Prime Video is about the afterlife, where wealth disparity is still making an impact and affecting the people of the futuristic universe. The new TV series is fresh with a hint of comedy.
IMDb: 7.9
Seasons: 2
Upload Trailer
5. Euphoria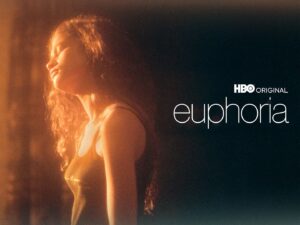 The hit series Euphoria comes up with another season. This is one of the best TV shows featuring Zendaya and the show is very popular among teenagers. This coming-of-age drama deals with a group of high school students who struggle with love, drugs, and money.
IMDb: 8.4
Seasons: 2
Euphoria Season 2 Trailer
 6. The Girl from Plainville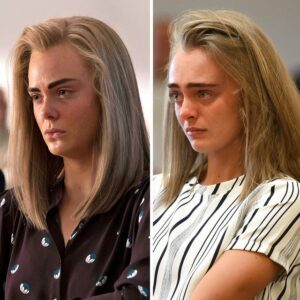 The Girl from Plainville is based on the true story of Michelle Carter's "texting-suicide" case. The new series is an adaptation of the story of Michelle Carter and Conrad Roy. It explores their relationship where her boyfriend takes his own life following some real-life texts. This is one of the best TV series to watch which gets in your head.
IMDb: 6.4
Seasons: 1
The Girl from Plainville Trailer
7. Pam & Tommy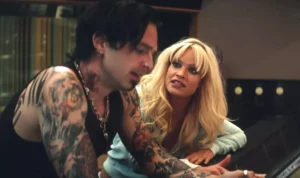 Pam and Tommy, the TV series is based on the real-life couples Pamela Anderson and Tommy Lee. The series follows the aftermath of the leaking of the infamous sex tape of Pamela and Tommy. Lily James and Sebastian Stan go all in as the titular characters.
IMDb: 7.3
Seasons: 1
Pam and Tommy Trailer
8. Moon Knight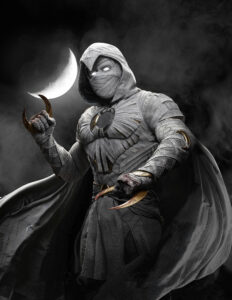 In the latest addition to the Marvel Cinematic Universe (MCU), in the new Marvel series, Steven Grant and Marc Spector try to save the world from a ruthless killer who resides in the same body.
IMDb: 7.5
Seasons: 1
Moon Knight Trailer
9. Pachinko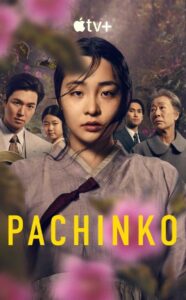 Based on a novel with the same name this masterpiece can be watched on Apple TV+. The Academy Award winner (Youn Yuh-Jung) has created this spectacular show that is a must-watch. This Korean-language series featuring Lee Minho in the main role is definitely worth the hype.
IMDb: 8.4
Seasons: 1
Pachinko Trailer
10. All of us are dead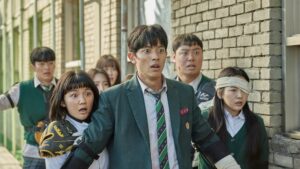 If you love zombie series and you loved 'Kingdom', you should not miss out on this one as you are going to love it. Though this Korean drama is not as thrilling and fast-paced as Kingdom the plot is catchy and the cast is perfect. Based on a zombie outbreak in a school, this coming-of-age zombie series is one of the top TV shows 2022.
IMDb: 7.5
Seasons: 1
All of us are dead Trailer
So, the top 10 best TV shows and web series to watch in 2022 are:
Barry
Heartstopper
Under the Banner of Heaven
Upload
Euphoria
The Girl from Plainville
Pam & Tommy
Moon Knight
Pachinko
All of us are dead
If you want to get your daily dose of entertainment, don't miss out on any of these masterpieces. All the new TV shows and web series mentioned above are not only a must-watch but also binge-worthy. So, get your subscriptions ready and grab your popcorn to have some fun!
Also Read:New K-Dramas On Netflix In June 2022 You Shouldn't Miss