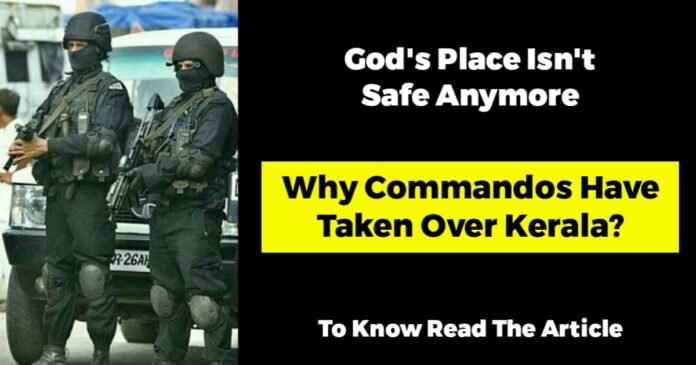 Kerala is among the very few Indian states which have done decently well in terms of containing the local transmission of the coronavirus.
The first-ever case of coronavirus in India popped up in Kerala. Still, the district administration of Kerala has been very alert with their controlling measures, which is the reason why the situation in Kerala hasn't worsened as much as it has worsened in most of the other Indian states.
However, recently the local transmission in a village named Poonthura, located in the Thiruvananthapuram district of Kerala has got the alarm bells ringing for the district administration and the state government.
The administration has swung into action straight away after 119 swab samples out of a total of 600 samples collected from the village have turned out to be positive.
The situation, as described by government officials, is so worse because they are witnessing 'super spread' in the area. Super Spread refers to transmission of the virus from one person to a large group of people.
After sealing the entire village, by road and sea too, nearbout, 25 commandos were deployed in the village to ensure people don't gather anywhere in the village.
Apart from the commandos, the administration also deployed health workers to conduct more and more testing. Sanitization workers have also taken charge to disinfect every house in the village.
Nobody from outside will get an entry into the village until the village is out of the containment zone. Yes, the whole village was recently declared a containment zone, and then categorized into areas which are "critical containment zones" and areas which are "buffer zones". Lockdown measures will be stricter in the critical containment zones.
The fishermen from the village won't have permission to go fishing in the sea either. Since it's a coastal village, the residents are mostly fishermen who used to go fishing even while the country was under complete lockdown. But, after the spread of the virus recently, state administration imposed a complete ban on fishing activities to avoid taking any chances with the fishermen of the locality.
However, the state government also decided to provide the much needed free rations to each family in Poonthura's three wards from today onwards.
As far as Kerala's overall coronavirus situation is concerned; the state reported 6196 cases, out of which 3560 patients have already recovered and discharged from the hospital.
A total number of 2604 cases are still active, while there have been 28 casualties so far. The mortality rate in Kerala is 0.45% which is significantly lower than the overall mortality rate in India, which stands at 2.74% right now.