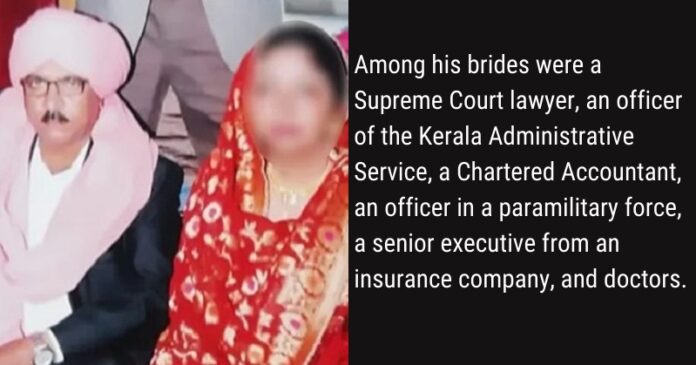 A 66-year-old man was surrounded by the Special Squad of Odisha Police on February 13th when he was traveling in a car in Bhubaneswar. This short and stout man with a trimmed mustache is no Jon Duan but he is Odisha's one of the biggest imposters and a serial swindler who has married 27 women from at least 10 states, forged 128 credit cards, and defrauded 13 Kerala banks ₹1 crore. He is also involved in cheating people of ₹2 crores by making fake promises of providing MBBS seats in Hyderabad.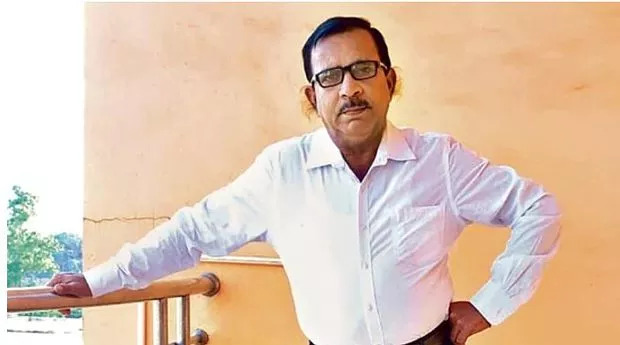 Swain was being tailed by the police for eight months who tracked his online transactions and the car he was traveling in. in May 2021, one of his wives lodged a police complaint under sections 498 (A), 419, 471, 468, and 494 of the Indian Penal Code. Swain was remanded to judicial custody in Bhubaneswar immediately.
"He did not seem anything from what we had imagined him to be. We are not even sure if he has passed the matriculation exam. But we knew that he had preyed on unsuspecting women looking for security and love,"
– said Sanjiv Satpathy, assistant commissioner of police
How did he marry 27 women?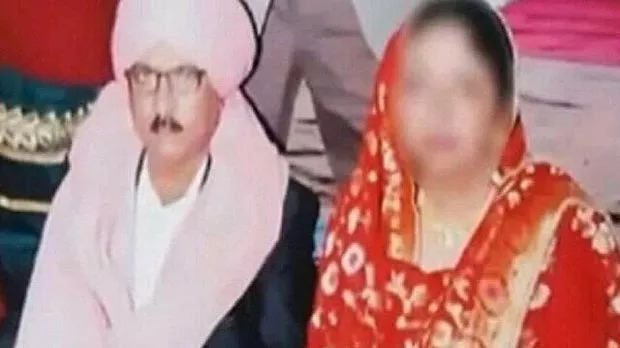 Swain targeted women above the age of 40, who were struggling with societal pressure, coping with divorce, or family issues. He found his victims, the women looking for companionship from several matrimony sites and applications like Bharatmatrimony.com, nJeevansathi.com, and Shaadi.com.
Among his wives were a chartered accountant from Chhatisgarh, a doctor from Assam, an assistant commandant of the Indo-Tibetan Border Police, teachers of a New Delhi-based school, a senior executive from an insurance company, an officer in a paramilitary force, etc. He preyed on educated middle-aged women, who are well-off and belonged to various states only to defraud them later.
The imposter acquired different names like Dr. Bibhu Prakash Swain, Dr. Ramani Ranjan Swain and has been identified as Ramesh Chandra Swain. He had a poorly worded introduction about him in the matrimonial sites where he posed as Dr. Bibhu Prakash Swain, deputy director-general of health education and training with an annual income of ₹50-70 lakh. He also wrote:
"…presently posted South Central division as the chief controler of NEET UG and PG entrance examination and I search a porson how having good understanding to menten are good resource of family values."
When the police checked his mobile contact list they found the names of several women saved as "wife doctor", "wife Bhilai", "wife one", "wife Guwahati", "wife teacher", "to be wife Dhenkanal" "wife Bangalore", and "to be wife Jagatsinghpur".
The police took the testimonies of a few of his wives, where the women said that they did not suspect anything at first and when they found out, it was too late. After receiving information from one of her staff members about his other marriages, one of his wives lodged an FIR with the Mahila police station of Bhubaneswar in May 2021.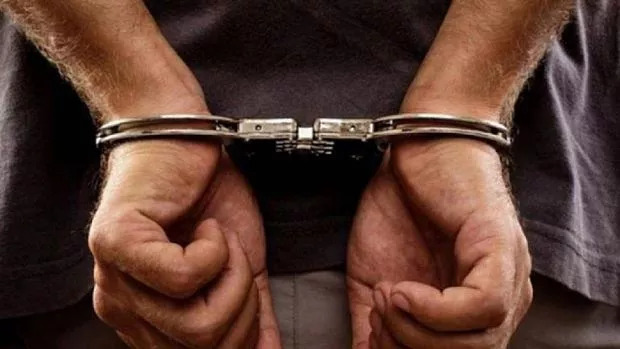 Umashankar Dash, Bhubaneswar deputy commissioner said:
Though he looked more than 60 in real life, his victims ignored it while considering his government job. Swain took full advantage of the women's helplessness and laid elaborate traps. 
In 1982, Swain defrauded a woman for the first time and the last in 2020. His most recent marriage took place in a Delhi Arya Samaj temple to a teacher. He looted the women by taking jewelry and cash from them seeking different reasons. Reportedly Swain also ran a few diagnostic clinics while posing as a doctor where he did not pay the employees, there are also allegations that he stole the kidneys of some people in his clinic. The police also think this is not the work of a single man and they suspect that one of his wives was also his accomplice.
The police said:
"For the time being, we need to know all the bank accounts that he operated in different names and have written to RBI and other financial authorities."
Sociologist Rita Ray rightly said that con men like Swain will continue to flourish as long as marriage is considered necessary for a woman's existence to be legitimized and they are encouraged to believe that it is their duty to protect their marriages, irrespective of the costs. She also added that "Families often choose to marry women off to reduce their economic burden, and also single women are looked down upon in our society."