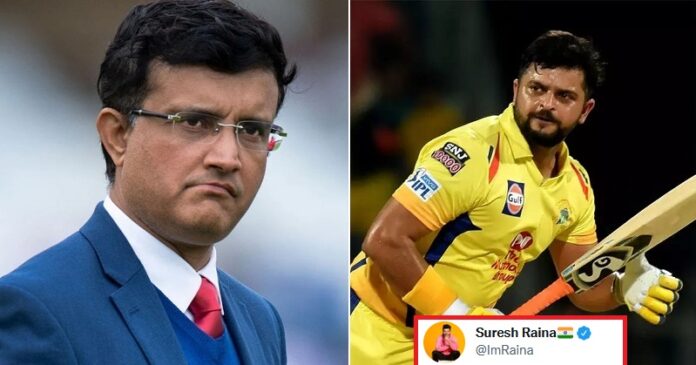 Suresh Raina is having a difficult time in his career. As former CSK and Lucknow showed no interest in him, he got unsold in the IPL 2022 auction. He has now requested permission from the Board of Control for Cricket in India (BCCI) to engage in international T20 tournaments such as the Big Bash League (BBL) and the Caribbean Premier League (CPL).
For the first time in the tournament's history, Suresh Raina, who had a base price of Rs 2 crore, went unsold in an IPL auction. However, because of his age and physical condition, CSK passed him up. Last season, the southpaw only appeared in 12 games and scored 160 runs at an average of 17.77, but he finished his IPL career with 5528 runs.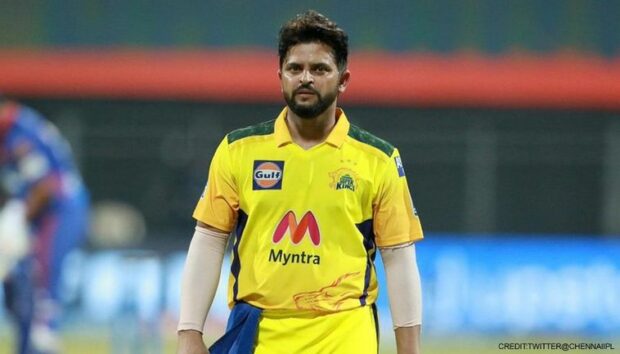 Raina, dubbed "Mr. IPL" for his steady run-scoring over the past decade, failed to find a bidder at the auctions. As stunning as this news was, it wasn't entirely unexpected given that Raina, CSK's batting torchbearer, had lost his form, and his statistics had plummeted.
Declining Starts…
From 2008 through 2019, Suresh Raina averaged over 350 runs per season for CSK and was a batting bank for the team. However, he withdrew from the IPL 2020 for personal reasons and then bombed in the IPL 2021, scoring only 160 runs in 12 matches at 17.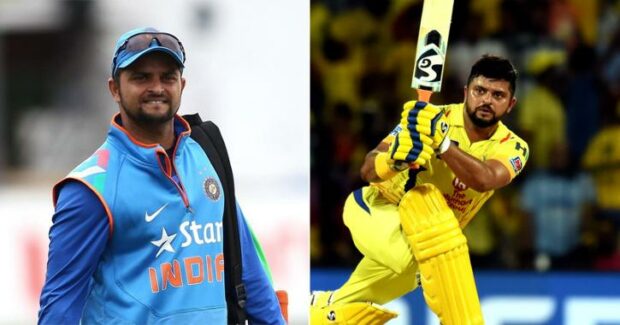 The strike rate was only 125 before being injured and later replaced in the eleven by Robin Uthappa. In recent years, the flamboyant left-hander has struggled with physical difficulties, resulting in a dramatic drop in his hitting average. As a result, Raina could not sell at the recently finished mega auction.
Raina has finally reacted to his auction rejection. The 2011 World Cup champion stated that his accomplishments would not be forgotten. He also stated that he will not make a professional decision on the spur of the moment but that there will be other things on his mind in the future.
He conveyed his feelings with a heartfelt message in a youtube video:
"Sometimes people forget those[achievements]; it is different now. Everyone wants to express the pain of their heart. Sometimes I feel things could be better because I have given everything to the game. It's important that it is understood by the mind and felt by the heart…I feel like, 'What do I say now?'" Raina said in a YouTube video.
"When my time comes, I will decide whether to play or not. But, if I'm not playing, I have family, life, and plenty of other stuff I love other than cricket".
The BCCI doesn't allow any of its players to participate in any international leagues until they are retired from all the game formats. Concerned about the issue, Raina raised his voice to the board.
Appeal for a Change…
Raina appealed to the BCCI, requesting that its cricketers play in other franchise competitions. However, only men's cricketers who've already retired from Indian cricket – international, IPL, and domestic – will be eligible to play in leagues outside of India under the existing law.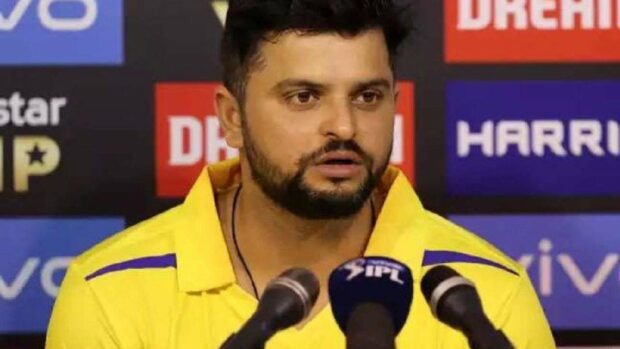 He raised the issue of supporting all the players who are not playing in the IPL or domestic or international matches. He also stated that some players might have the potential to play but aren't getting the chance, and exposure to the international leagues might help them grow in their career and learn from the game.
Raina claimed that players who aren't playing cricket in India – whether in the IPL or domestically – don't have a backup plan if they aren't selected in the IPL auction. As a result, he feels that participating in competitions like the CPL or BBL will provide such players with valuable game time.
The Legend…
Raina has 5528 runs at an average of 32 and a strike rate of 136, making him the fourth-highest run-scorer in IPL history. In his illustrious IPL career, he scored 1 century and 39 fifties while winning the championship four times.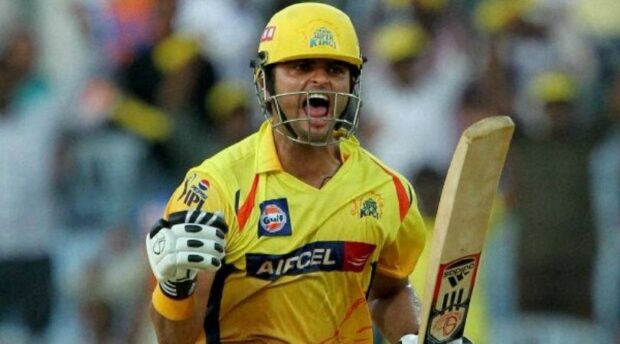 Meanwhile, CSK has paid its tribute to the star player and once the star-studded face of the franchise.
"Inside out since '08! Anbuden Nandri Chinna Thala @sureshraina3! Full in Bio! #SuperkingForever #WhistlePodu," CSK captioned the video they published on Instagram, showcasing events from his time with the squad since its inception in 2008 and emphasizing some of his significant accomplishments.
View this post on Instagram
Fans Reactions
However, the fans are pretty unhappy with the decision and showed their support for the extraordinary player in his tough times:
Mr ipl
Steve..in past captain of franchise
Shakib best all-rounder
Adil (no 3 rank in T20i )
Mujeeb no 7 T20i ranked bowler
Zampa ( no 4 icc ranking)
Malan no 5 in icc ranking
Finch ..wc winning captain
Shamsi no 2 icc ranking
🥲

— KULDIP 🖤 (@not_dhoni) February 14, 2022
Arjun Tendulkar gets 30L to stay on bench and Raina gone unsold 🤣🤣 #IPLAuction2022

— Unitedway (@FactsonIndia) February 14, 2022
Sad that not a single team picked Mr. IPL Suresh Raina who has had an extraordinary performance in most IPL tournaments. Someone who has scored 400 runs in most IPLs till now. Many today are heartbroken to see him go unsold.

— Aditya Raj Kaul (@AdityaRajKaul) February 13, 2022
Mr. IPL Suresh Raina remain unsold for this IPL

Every IPL Fan* pic.twitter.com/PpydsRsrhd

— Broken Happy🇮🇳 (@HarshThakurMahi) February 13, 2022
Conclusion: Players go through tough times when they lose their form. Cricket has always been the game of forms. If you lose it, you are replaced. The competition is quite extensive, and you have to perform if you need to survive. The name will not matter a lot in this game. But fans have always been loyal and supportive to their favorite players. And these players earned them through their magnificent performances.