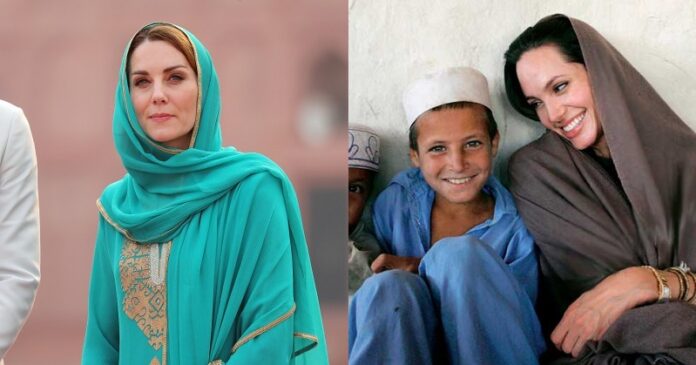 The hijab appears to be a symbolic picture for Muslim women. It lends a modest aspect to the women who wear it. Women wear different hijab styles. Many designers are designing tempting and elegant headscarves. The hijabs are now worn in a style. Hijabs, worn by well-known models to inspire their fans with new ideas. Many prominent persons wear hijab on different occasions.
All across the world, both Muslims and non-Muslims wears hijab. We have a wide range of Muslim and non-Muslim models who wear hijab in a style. Nowadays the red carpets are dominated by headpieces, crosses, and religious gowns. There was one aspect that always stood out: the prevalence of "hijabs." The actresses wore different hijab styles and made a headline in the industry.
Here's a list of 15 different Hijab styles inspired by celebrities on Instagram:
1. Kim Kardashian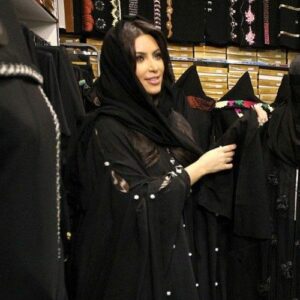 Kim Kardashian and her mother were spotted in a boutique. The boutique had some lovely abaya collections while on vacation in Dubai. Kim couldn't resist trying them on! Kim's fashion statement made headlines all around the world. The photographs gained a lot of attention on the internet. In this hijab ensemble, Kim and her mother looked stunning and effortless. This style hijab made a mark.
2. Khloe Kardashian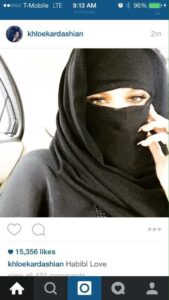 While in Dubai, Khloé Kardashian wore a black abaya and veil to hide everything (except her green eyes). She wore her hijab in a very modest and down-to-earth approach. The hijab, secured in place with a tight grip. For parties and theme parties, this hijab style is pretty cool to wear.
3. Jlo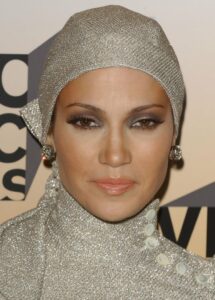 JLo's outfits are always in the news. Her dressing sense has long been a topic of conversation in the industry. Jlo managed to pull off the style hijab to look beautiful. Jlo has worn a simple hijab style not once, but several times. She usually styled herself in a simple yet elegant manner while wearing her hijab in style.
4. Paris Hilton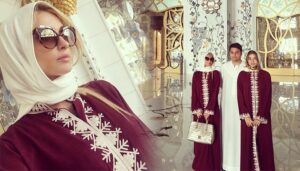 Paris Hilton shared photos of herself dressed in a dark magenta abaya with a white headscarf. She got photographed with Daniela Lopez Osorio and many more. While talking, Hilton joked that she needs one of the enormous chandeliers for her next house because she was "Mesmerized by the magnificence" of the mosque. She wore a simple hijab style.
5. Angeline Jolie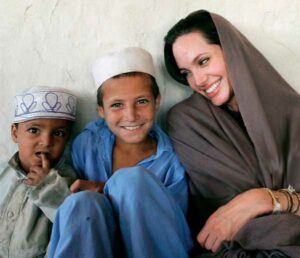 Angelina Jolie, a well-known Hollywood actress, has worn Islamic clothing before. The mother of six is usually seen wearing a headscarf and burqa during her trips to the Middle East. "The sun retains its beauty when hiding in clouds. The actress declared, "Your attractiveness doesn't diminish while you're wearing a hijab." This is definitely a new hijab style 2021.
6. Gigi Hadid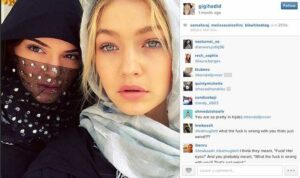 Gigi Hadid, along with Kendall Jenner and Selena Gomez, wearing a hijab during her tour to the UAE. Besides donning one on the cover of Vogue Arabia. With the hijab on, she looked stunning and simple. The supermodel made headlines.
7. Lindsay Lohan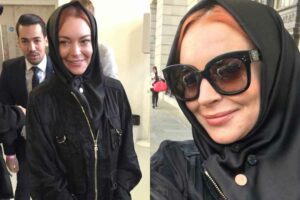 Lindsay Lohan, a singer, has made her religion in Islam public. As a result, it's not surprising that the singer got photographed many times wearing the hijab. She has worn the Islamic veil not only in the Middle East but also in Europe.
8. Kate Middleton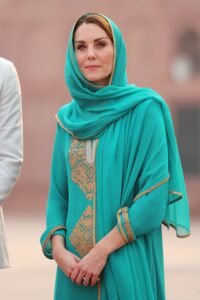 Women still prefer to wear simple hijab styles with a classic feel. White cotton fabric to make the hijab. This is one of the most common types of loose hijab styles. Kate Middleton, the Duchess of Cambridge, looked stunning. In a white headscarf while visiting a mosque in Kuala Lumpur, Malaysia.
9. Rihanna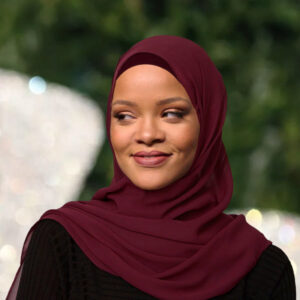 Arabic, regarded as one of the most gorgeous hijab styles used by women in Arab countries. It has a triangular form on the chest side and covers the entire head. The hijab is of chiffon and comes in a patterned version for casual wear. Rihanna's new appearance has made headlines.
10. Hilary Clinton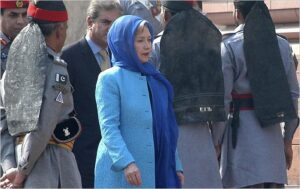 One of the most basic hijab styles is the pashmina. The hijab, made of shawl-like cloth and has a shawl-like appearance. The hijab covers the head. The other end of the material descending from the shoulder neck to the front. Then, embellished with material charms. Hilary Clinton was once seen wearing this outfit.
11. Jacqueline Fernandez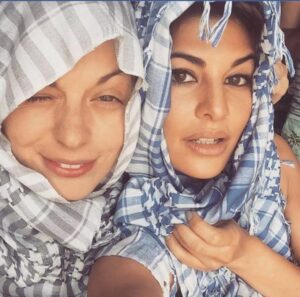 Panjang hijabs are a modified version of the traditional hijab. With curves on the chest and a cone-like appearance. Also, the hijab has a loose fit over the head and around the face. The hijab is available in printed designs and of cotton or silk. Jacqueline Fernandez wore a niqab. It obscured her face and made it difficult for admirers to recognize her.
12. Selena Gomez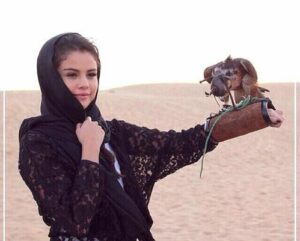 A Gambar is one of the basic loose hijab styles with a wave-like appearance from the head to the chest. It is, made of silk cloth and has a black border that surrounds the chest and shoulders. Selena Gomez looked beautiful with this. This ivy is new hijab style 2021.
13. Avril Lavigne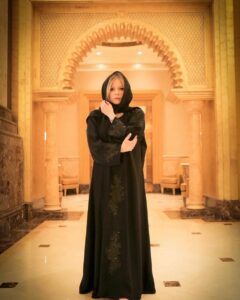 This type of Iran hijab is simple to wear and gives teenagers a stylish style. The hijab, of silk material, rolled over the head and twisted over the shoulders. One end is left behind and the other taken in front, creating an open aspect. Among all the hijab designs, this one is the loosest. On social media, photos of Avril Lavigne wearing an abaya went viral. The singer from Complicated, sighted in Abu Dhabi. She was there for the Special Olympics World Games this year.
14. Ivanka Trump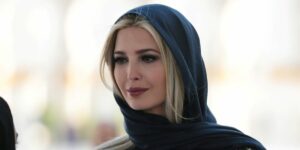 Ivanka Trump, President Donald Trump's daughter and a member of his cabinet. She travelled to the United Arab Emirates for the Global Women's Forum. Miss Trump spoke with female business executives. She also gave a keynote address on female empowerment. And visited the country's largest mosque during her tour. She made sure to grab a few photos during her visit to Abu Dhabi's iconic Sheikh Zayed Grand Mosque. She wore a headscarf as per tradition. With her simple hijab style, she looked lovely.
15. Kinsey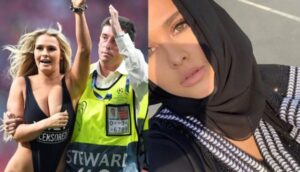 Women can wear lovely hijabs made from Kashmiri woven patterns. Floral designs, created on the basic chiffon hijab with the help of colorful threads. It comes on the head. For small parties or special occasions, the hijab is popular. Kinsey's hijab border has a Kashmiri feel to it. Wearing that, she looked stunning.