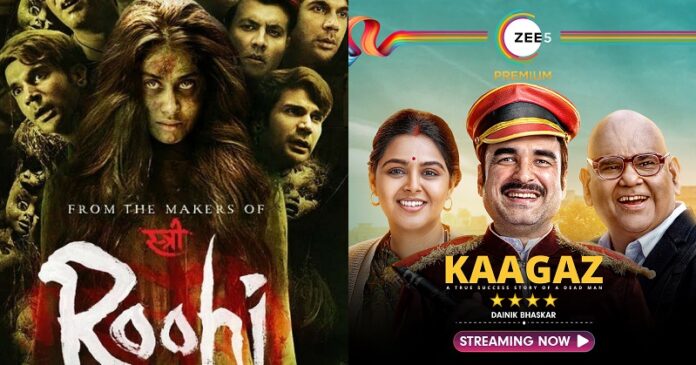 Only a few of the year's best Bollywood movies 2021 got released halfway through in theatres. While some big-budget films await that moment, there has been a slew of Bollywood movies 2021. They published on streaming sites such as Netflix, Hotstar, Amazon Prime Video. Others have stood out for their stories as much as their storytelling. We've produced a list of the top new release movies Bollywood of 2021.
We've all missed one thing above all else since the pandemic began: seeing new movies in theatres. While we may not be flocking to the movies in droves to see huge busters yet, the film industry has been hard at work. And new release movies Bollywood is releasing a flood of excellent films this year.
Here's the list of the top 15 new Bollywood movies in 2021 to consider watching:
1. Ajeeb Daastaans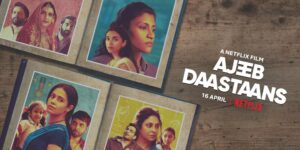 Ajeeb Daastaans is a compilation of four stories. It explores the chemistry and interactions of complex people. The anthology, directed by several directors. The stories portray aspects of our modern society. While also addressing unpleasant sentiments in broken relationships. The standout is Konkona Sen Sharma and Aditi Rao Hydari's Gelli Pucchi. Neeraj Ghaywan's flawless take on caste, class, and sexuality in small-town India.
2. The White Tiger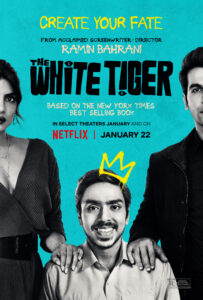 The White Tiger is a modern-day Indian film. Starring Rajkummar Rao, Priyanka Chopra Jonas, and Adarsh Gourav. It's one of Netflix's most well-received films. Balram Halwai, a lowly driver from a wealthy family. He utilizes his knowledge and deceit to become a great businessman, as depicted in the film. But, the road he travels is desolate and perilous. The White Tiger, based on Indo-Australian author Aravind Adiga's Man Booker Prize-winning novel. It cuts through the bullshit and exposes the reality. It's no wonder that it's received a flood of important awards from all over the world.
3. Ramprasad Ki Tehrvi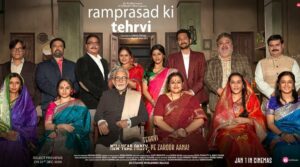 This is a family drama. Starring Naseeruddin Shah, Vinay Pathak, Konkona Sen Sharma, Vikrant Massey, and Supriya Pathak. It premiered at the MAMI Mumbai Film Festival in 2019 to praise. Although getting to a public presentation took a long time, it was definitely worth the wait. Ramprasad's complete family meets under one roof for 13 days after his death. They investigate the family dynamics during this time. Also including confrontations, conflicting opinions, reasons, objectives, and conflicts. At the same time, it's salty and sweet.
4. Kaagaz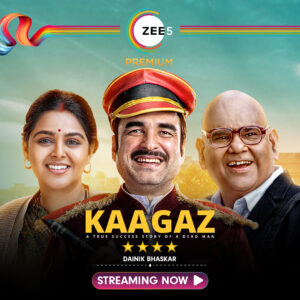 The Kaagaz by Pankaj Tripathi is a stunning timepiece. The biographical film, written and directed by Satish Kaushik, is one of the best Hindi films of 2021. The film, based on the true story of Lal Bihari. He spent the two decades of his life attempting to recover his place in government records. This engaging story should be on everyone's watch list if they haven't already watched it. Not least because of Tripathi's incomparable performance as the leading man.
5. Sherni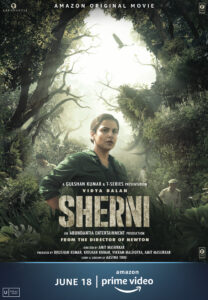 Sherni, a film starring Vidya Balan. It was recently released on Amazon Prime Video. With its great script and acting, it was one of those underdogs that stunned everyone. Balan takes on the role of a forest cop charged with apprehending a frightened tigress. She seeks to reconcile the man-animal conflict. In the village where she, assigned with the help of the inhabitants and her superiors. Man-made barriers, such as red tape, corruption. And the never-ending development vs. environment debate, make addressing this issue tough. The film is basic, directed by Amit Masurkar (Newton, Sulemani Keeda).
6. Pagglait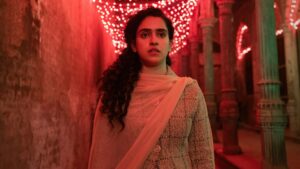 Pagglait is a satirical look at traditional Indian attitudes. Sandhya's five-month-old husband, Astik Giri, has died. While the rest of the family is in mourning, the young widow is unable to shed a single tear. The dark comedy dives right into the couple's loveless relationship. Also how she reclaims herself. Sanya Malhotra takes the lead in this much-needed critique of patriarchy and mansplaining.
7. Sandeep Aur Pinky Faraar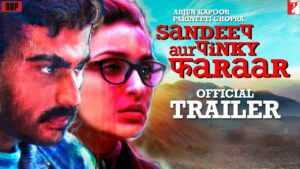 Pinky and Sandeep Faraar, directed by Dibakar Banerjee. It was one of the few films going to get released in theatres this year, but it was only for a short time. But, it became viral on social media the moment it got released on OTT. In this dark comedy, two very different personalities are together. Played by Arjun Kapoor, is a suspended Haryanvi police officer. He helps Parineeti Chopra's character, a wealthy banker. They despise one another but, compelled to work together. Also by external forces driving them to run for their lives. This isn't a trip; it's a savory roast that only Banerjee can master.
8. Tribhanga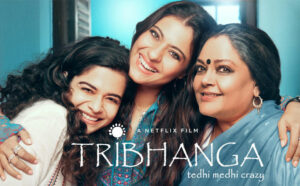 As she suffers from a hard patch between her and her own daughter Masha. The actress and single mom Anuradha muse on their strained relationship. The decisions she's made after her estranged writer mother goes into a coma. Kajol and Mithila Palkar give outstanding performances.
9. The Girl on the Train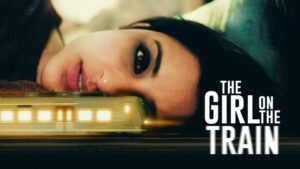 The Girl on the Train, based on the 2015 novel by Paula Hawkins, which got made into a film starring Emily Blunt. Mira is a divorced woman who fantasizes about a couple she sees on her daily commute via the train window. She does, yet, witness something shocking one day. Her trauma and personal life are crumbling. Parineeti Chopra plays the lead role in the film.
10. Roohi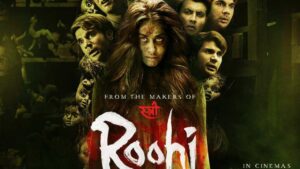 As part of their village's tradition, two friends kidnap a bride. but one of them falls in love with the abductee, while the other falls in love with the ghost who ends up inhabiting her. Rajkumar Rao, Varun Sharma, and Janhvi Kapoor play the key characters.
11. Mimi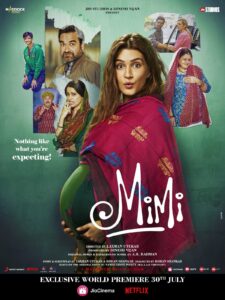 Mimi is a young and attractive aspiring actress from a tiny town. During one of her performances, an American couple approaches her. They offer her a large sum of money to be their child's surrogate. She agrees, but things become even more problematic. When they later decide they don't want the child. Kriti Sanon and Pankaj Tripathi star in the film.
12. Haseen Dillruba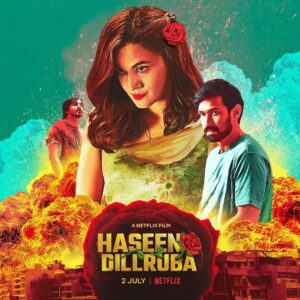 Rani Kashyap (Taapsee Pannu) is being investigated for the murder of her husband. While her stories, meant to lead them closer to the killer, they only seem to obscure the truth. She speaks with the police and reveals the details of their rocky marriage.
13. Bell-Bottom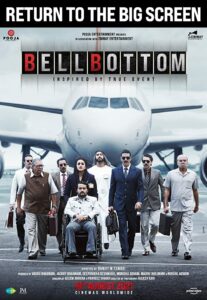 Bell Bottom is a 2021 Hindi-language action spy thriller. Directed by Ranjit M Tewari and released in India. The storyline, written by Aseem Arora and Parveez Sheikh. The film got produced by Vashu Bhagnani, Jackky Bhagnani. Lara Dutta, Vaani Kapoor, and Huma Qureshi feature in cameo appearances. Alongside Akshay Kumar in the lead role. Bell Bottom, based on real-life hijackings of Indian Airlines Flights 423, 405, and 421. By Khalistani separatists in India during the 1980s.
14. Laal Singh Chaddha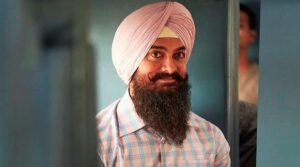 This is one of the upcoming Bollywood movies. It is an official replication of the 1994 Hollywood hit, Forrest Gump. It stars Aamir Khan and Kareena Kapoor Khan. The two long-time Bollywood favorites. It is set to hit theatres around the holidays this year.
15. Atrangi Re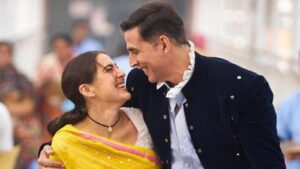 It is one of the upcoming Bollywood movies. It is a cross-cultural romance that is the subject of this musical play. Sara Ali Khan portrays a young woman from Bihar, whereas Dhanush portrays a Madurai man. To complete the love triangle, Akshay Kumar plays a third love interest.