48th IGJA ceremony Won by GemPundit
The gemstone industry in India is growing exponentially. It is estimated to grow at rate of 16% annually expected to reach INR 6.64 trillion by the end of 2023. Amid such growth, it is essential to recognize the pioneers like GemPundit leading the bandwagon with a strong repertoire of products and exceptional customer services.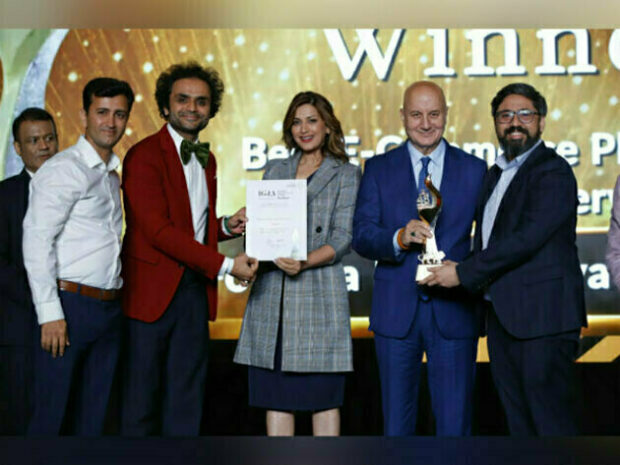 IGJA or India Gems & Jewellery Awards given every year by the Gem and Jewellery Export and Promotion Council (GJEPC), represent a solid step in this direction. This year was no exception, though the competition was tough with only 27 awards being distributed and many leading conglomerates competing for the honours.
GemPundit, the leading online marketplace for gems and jewellery, won great accolades at the 48th IGJA ceremony held at Grand Hyatt, Mumbai.
A Star-Studded Ceremony
Just like the sparkle of gemstones and pure metals illuminating the night sky, the awards ceremony was a glittering affair. The event was attended by leading lights from the jewellery industry and high-profile personalities from Bollywood, including Vipul Shah – Vice Chairman-GJEPC, Sabyasachi Ray – Executive Director GJEPC, Sonali Bendre, and Anupam Kher.
From GemPundit, the event was attended by Nitin Yadav, CEO, Sunil Sihag, Operations Head, and Sumit Beniwal, Vice President.
Awards to Celebrate the Best in the Gem & Jewellery Industry
The awards ceremony was an occasion for the industry to celebrate its best and brightest. The winners were decided based on their contribution to the jewellery industry and the impact they have had on society at large.
GemPundit was awarded for its innovation in online jewellery retailing under three different categories, viz. Export to the Highest Number of International Clients and Importing Countries, Best E-Commerce Platform and Best Innovation in Digital Marketing.
"This year's awards were particularly meaningful as they recognized our efforts to bring transparency and trust to an industry that has historically been fraught with fraud and manipulation" says the CEO.
Export to the Highest Number of International Clients and Importing Countries
With 100+ gemstone types and over 90,000+ certified gems exported to over 93+ countries, the company is a stalwart in the category. The client base spans continents and nations due to a hassle-free worldwide delivery process, wide inventory, and insured shipping.
The seller promises complete authenticity of its products with lab certificates from reputed global institutes like GIA, IGI, GRS, and Gubelin. Fast response time and easy returns add to the charm that makes GemPundit a top choice for buyers all over the world.
Best E-Commerce Platform in the Gems & Jewellery Industry
GemPundit is an online platform for buying and selling gemstones and gem jewellery. The seller offers a wide range of certified precious and semi-precious stones at competitive prices. The e-commerce portal offers a secure environment where buyers can interact with the seller directly without any middlemen.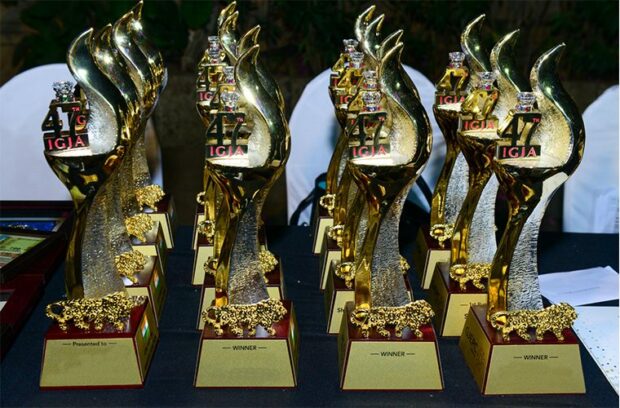 The website is a great example of an intuitive and user-friendly e-commerce platform. It has all the features one expects from an online store—a professional design, easy navigation, simple product search and filtering options, and secure payment gateway integration with leading payment gateways like PayPal and Stripe. All these ensure that customers get the best shopping experience possible on the website.
Best Innovation in Digital Marketing
The portal is not just a platform where people can buy gems and jewellery, but also help them learn about their favourite gemstones and get expert advice from GemPundit's team of experts on how to care for and maintain them properly.
From Social Media presence on Facebook, LinkedIn, Instagram, YouTube, and Twitter to email campaigns and newsletters, the portal has leveraged every available channel to promote its business. The on-site blog is updated regularly with articles and videos on topics like the latest jewellery trends, tips for buying diamonds and other gems, how to care for your jewellery, etc.
The best feature is complete Customization that allows buyers to watch their ideas come to life with exquisite jewellery designs. The users can share the designs they have in mind and get a consultation from the experts on what can be done. Next, they can view the completed design as an HD image or video and buy the jewellery of their dreams with just three easy steps.
About GemPundit
GemPundit was set up in 2013 to revolutionize the gemstone industry with innovation and excellence. The company is now a global leader in 100% natural loose gemstones and gemstone jewellery with a yearly 2x growth in its organic online traffic.