The Queen in the North has given birth to a princess!
Yes, so now all hail to the princess Willa!
When did she marry someone?
In case if you weren't aware, Sophie Turner married Joe Jonas on 1st May 2019. However, they got engaged in October 2017. Their wedding was kind of impromptu in a chapel in Las Vegas right after the Jonas brothers attended the Billboard Awards. They also threw an official wedding ceremony which was organised in France and attended by their close friends and family members.
You weren't called into the wedding right? Don't worry neither were we but we managed to get a pic from their wedding night! Have a look, it was uploaded by Joe Jonas on his Instagram account.
And yes, did I mention, they were off to the Maldives for their Honeymoon. It would surely have been an amazing experience for the couple. After all, the Queen of the North always deserves the best!
Ok cool, so now the baby!
Now having talked about their marriage, it's time to focus on the best moment of their life. As per reports from Marie claire, Sophie and Joe on 22nd July 2020 welcomed their baby girl in Las Vegas whom they later named Willa.
Entertainment Tonight revealed that a source close to the couple, told them: "The couple is already obsessed and can't stop gloating about their new addition. The couple is taking time to enjoy this special moment and have only shared the news and updates with family and friends. With the pandemic, Joe and Sophie have been very cautious about who is around them and their little girl."
People love Sophie and Joe and their congratulatory notes are flooding in! But unfortunately, only a very few of them can go around to meet the new addition to the Jonas family. As said, the couple is very conscious about anyone coming in contact with the baby owing to the pandemic.
When was Sophie pregnant? And how did she look?
If you are wondering, how and when she got pregnant and why didn't you notice her baby bump before the news. Then here we are, have a look at some really great pics of Sophie while she was pregnant with her baby. She looks amazing and her fashion sense can never be wrong.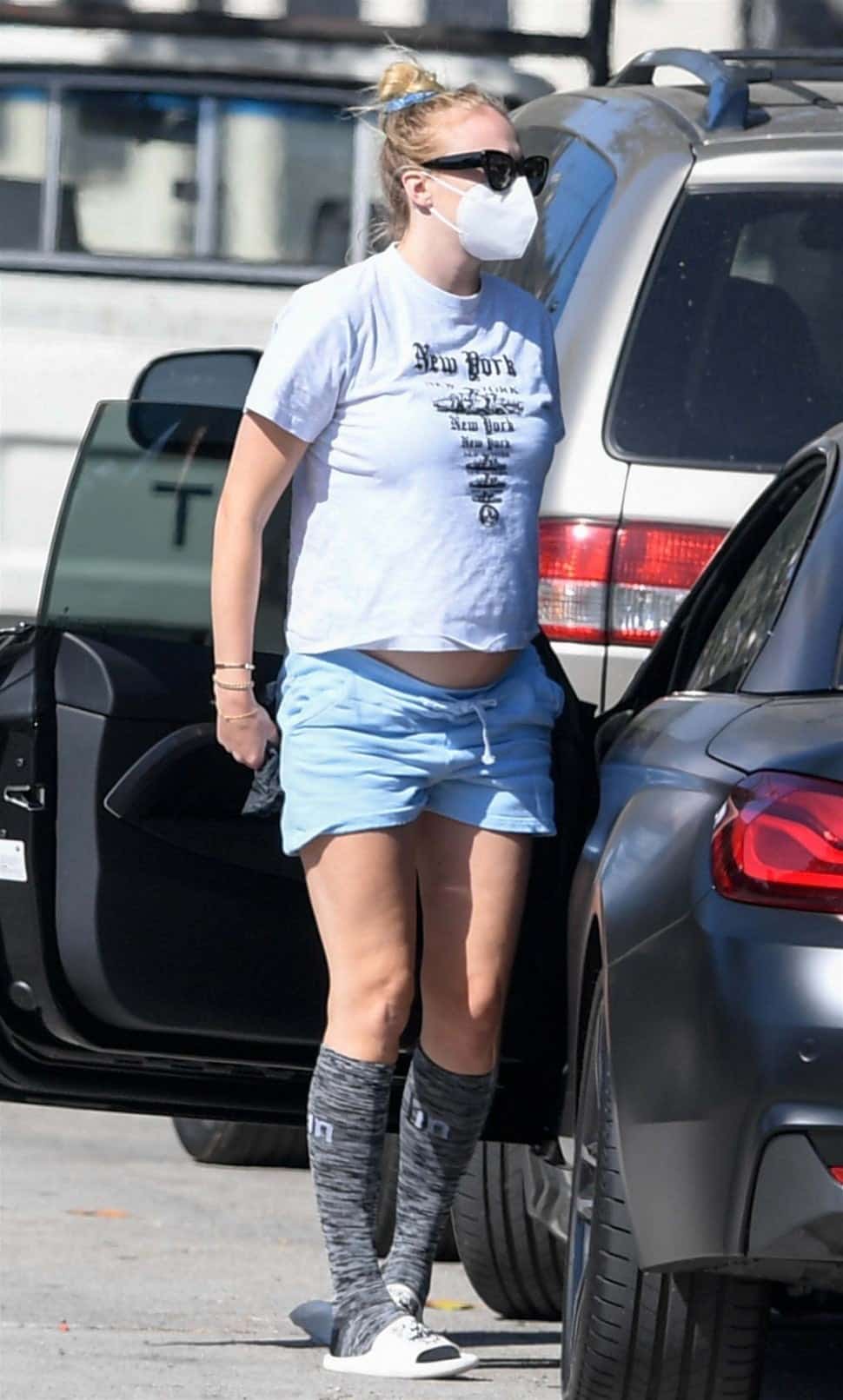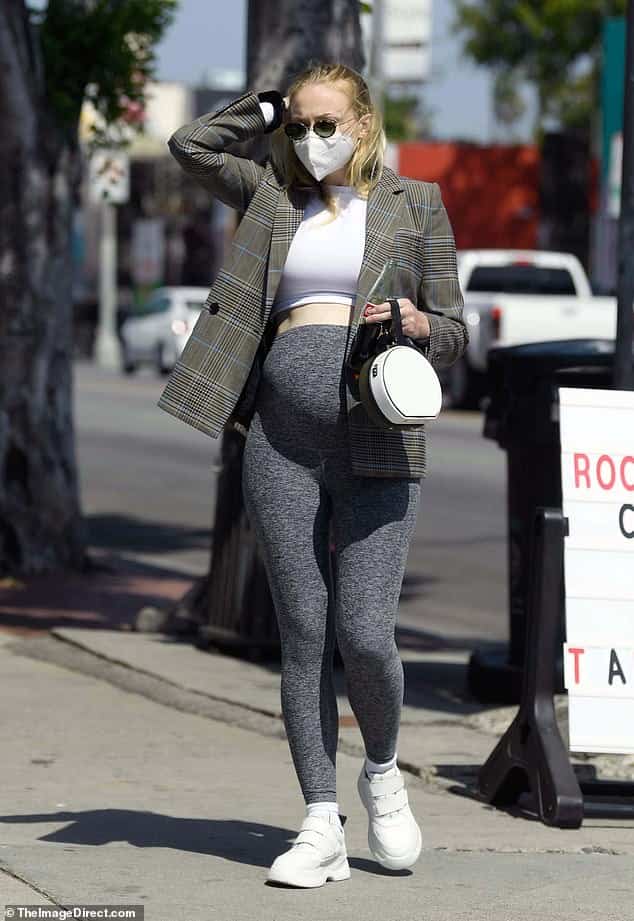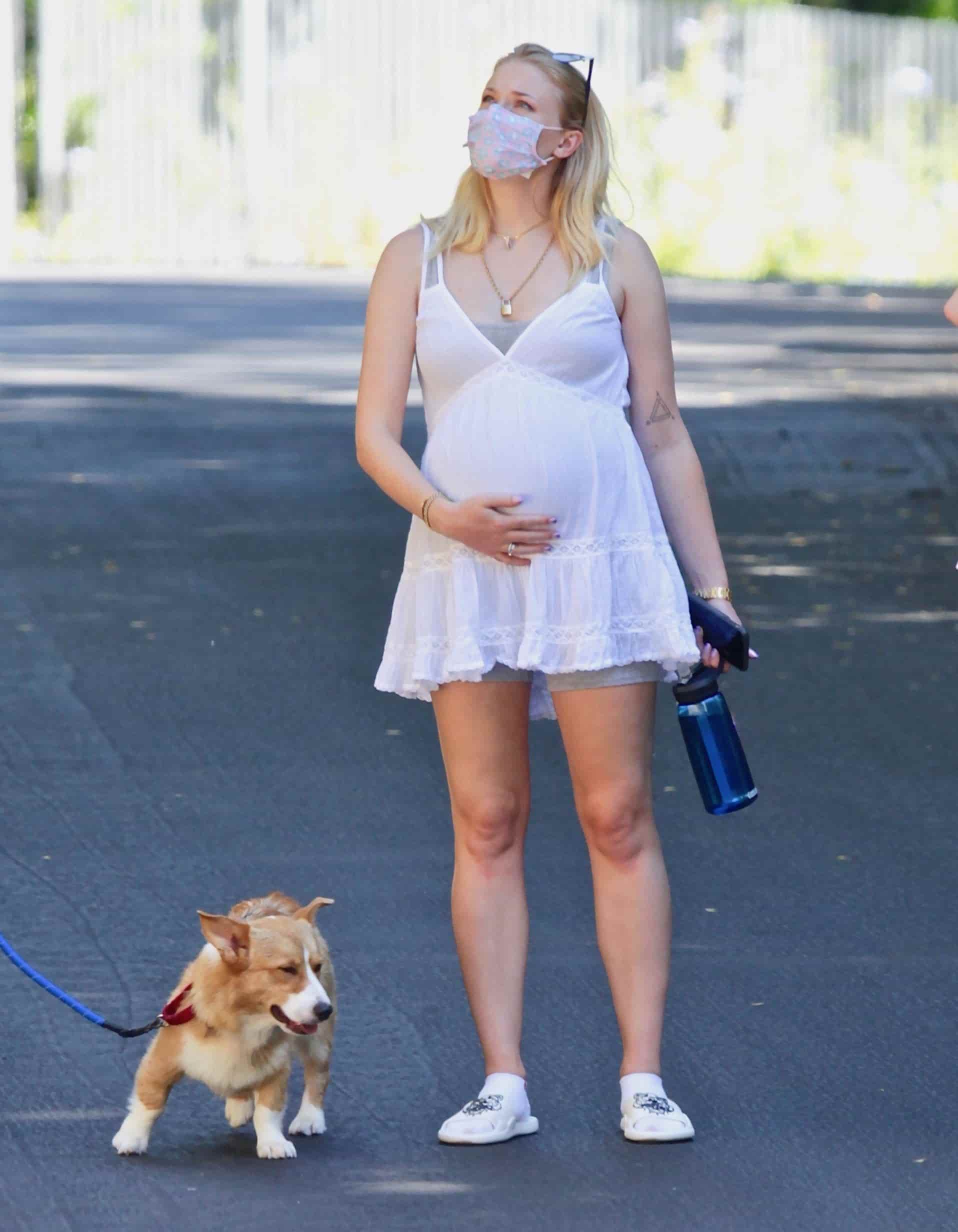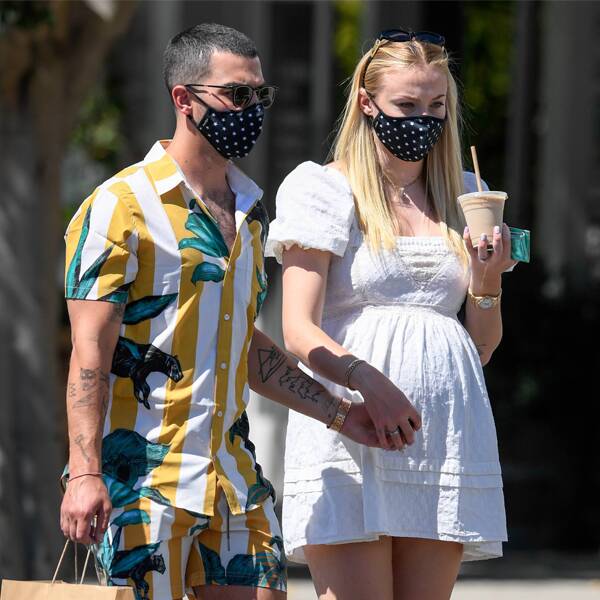 We are sure she would be a great mother and that baby girl will have a wonderful life ahead. She would be a true princess and will rule the world someday! She has got the queen's blood after all!
Internet Reactions to Sophie Turner becoming a mother.
Now, let's head to some congratulatory notes and reactions that sprung up following the news of Sophie giving birth to a baby girl.
Some reactions were hilarious and surely out of love. Some people couldn't stop but made funny comments on Priyanka as well. Some even tried to relate the birth of Willa to Game of Throne. People can be hilarious at times, so enjoy them here!
Meanwhile in Winterfell #SophieTurner pic.twitter.com/MRKNRkBjgw

— 𝓷𝓲𝓴𝓴𝓲 (@slowdownluv) July 28, 2020
Congratulations! #SophieTurner and #JoeJonas welcome baby girl, name her #Willa #PriyankaChopraJonas #PriyankaChopra #WillaJonas @joejonas @priyankachopra @SophieTurnerCom @nickjonas @kevinjonas @TeamPriyanka @daniellejonas @jonasbrothers https://t.co/0w77wyaEiz

— PeepingMoon (@PeepingMoon) July 27, 2020
Omg just heard the news!!! Why am I as happy as it is my own baby??! Congrats to the new parents @joejonas #Willa

— Marina M. (@Meems95) July 27, 2020
#SophieTurner and Joe Jonas announce the birth of their first child #WillaJonas.

Meanwhile #PriyankaChopra to Nick Jonas : pic.twitter.com/I4J152PsKF

— त्रिलोचन (@tree_lochan) July 28, 2020
Dear @joejonas, #SophieTurner & @FoxNews,

Wishing you both glad tidings on the recent birth of darling baby #Willa!

Hoping you have many happy years filled with the happiest of memories!https://t.co/ZnLpOU0z6f

— Ryan Ehrenreich 🐘 (@rehrenreich) July 27, 2020
Apparently their child #Willa was born on Wednesday and @taylorswift13 released that lyric on Friday at 12:01am there are no coincidences https://t.co/bwOepg76wr

— Allie // track 9 ride or die (@SwiftTrack9Mind) July 27, 2020
Imagine…Your father is @joejonas, Mother is #SophieTurner, Both of your uncles are @nickjonas and @kevinjonas and your aunts are @priyankachopra and @daniellejonas 🥺🥺🥺💙💙💙♥️♥️♥️
Baby, #Willa… you're the luckiest! 🎀

— SAZIA CHOWDHURY TISHA (@ChowdhurySazia) July 28, 2020
Well I suppose not to cast shade on a #GOT character #Willa is better than #Ros (I'm being too amused by this) "You can touch me. I'm not afraid of wildlings." Willa. The Last of the Starks pic.twitter.com/Plm69Guvxz

— 1146TheMarshal1219 (@the_1146) July 28, 2020