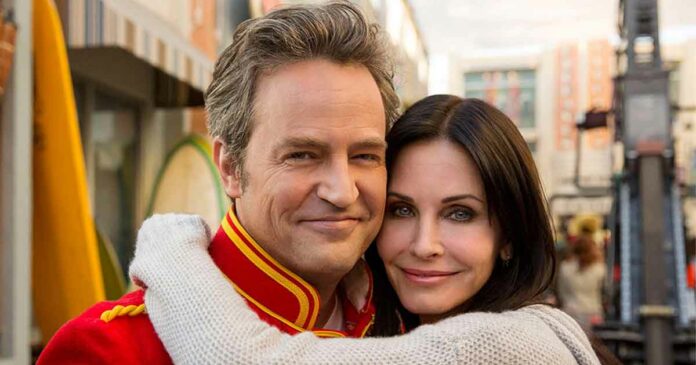 Friends sitcom has taught us about friendship no doubt. After watching the series, every one of us dreams of having a life like the six of friends. Tell me, didn't you picture yourself with your friends living in apartments like Monica and Chandler's? We all have done it, accept it or not.
Apart from friendship, the series beautifully shows love. We have seen many couples in the show but two of them are very special. One is the pair of Ross and Rachel which was the prime focus from the beginning. And the other is Chandler and Monica.
Monica and Chandler came together later in the show but surely stole a lot many hearts. People loved the duo a lot and couldn't help but remember them forever. Their relationship was so beautiful that many love them more than Rachel and Ross.
We can't command you to love Mondler more than anyone else because that's totally up to you. But we can definitely show you why the couple has lasted for years so easily and what makes them the best in the show.
Moments from Monica and Chandler's Relationship
When Monica Slept with Chandler.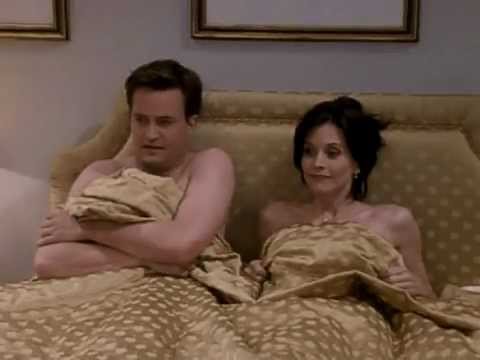 Well, we very well remember the scenes when Monica made out with Chandler for the first time, it was a weird situation for the duo but anyways they could make it work. But do you remember how they ended up being together?
Chandler was seen to be so supportive to Monica while she felt low at Ross' wedding. First, Monica was too upset with her mom and on top of that, a man came and assumed her to be Ross' mom! No girl can never take in such an insult actually, and there she was, a Monica who was emotionally unstable. But, Chandler stepped in to make her joyful and tried to keep her composed. This is just an example of how Chandler is and why he could keep up his relationship so beautifully.
Isn't this proof of how strong their relationship can be if they are together?
Chandler taking a stand for Monica.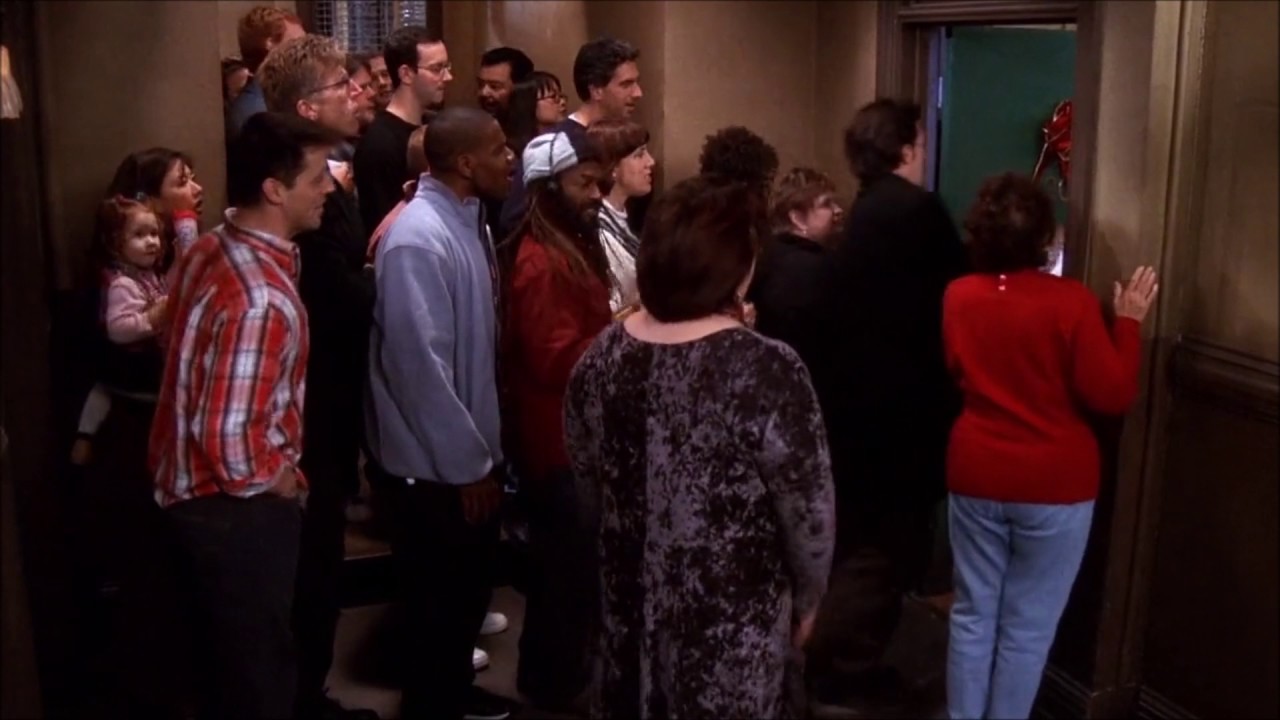 The couple was too cute for us and the time when Monica was being 'too much Monica' and tried to make candies for everyone in the neighbourhood. Chandler was the one who took a stand and saved her from the pressure of pleasing everyone waiting outside her door. Well, may not seem much but it shows how much they care for each other.
When Monica was upset because Phoebe chooses Rachel over her.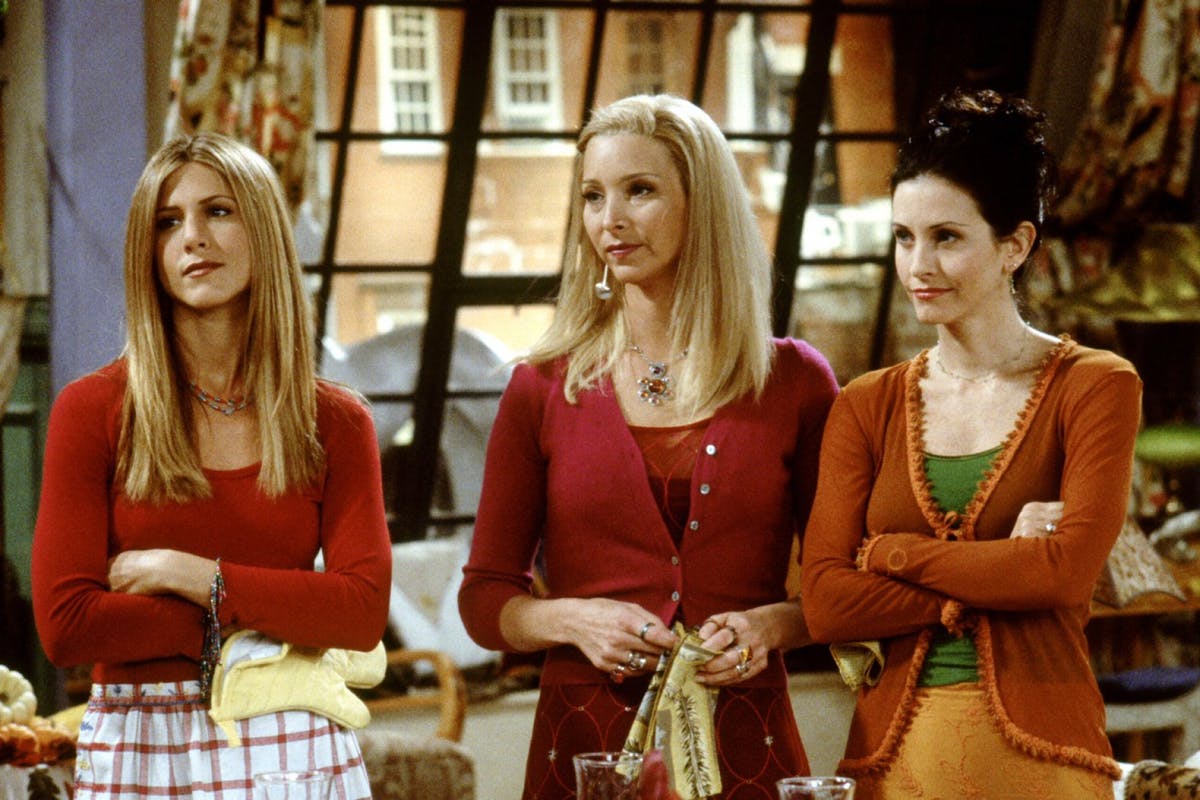 Phoebe said Monica was high maintenance, which in fact she is. But Monica couldn't take it easy and rather tried to defend herself. All efforts in vain, finally Chandler help out Monica when he says it's for the best that she is high maintenance. Chandler loved her for what she was and that mattered a lot, it shows us that relationships are perfect and not the people. Monica and Chandler shared a very special relationship because they loved each other despite their flaws.
When Chandler quit his job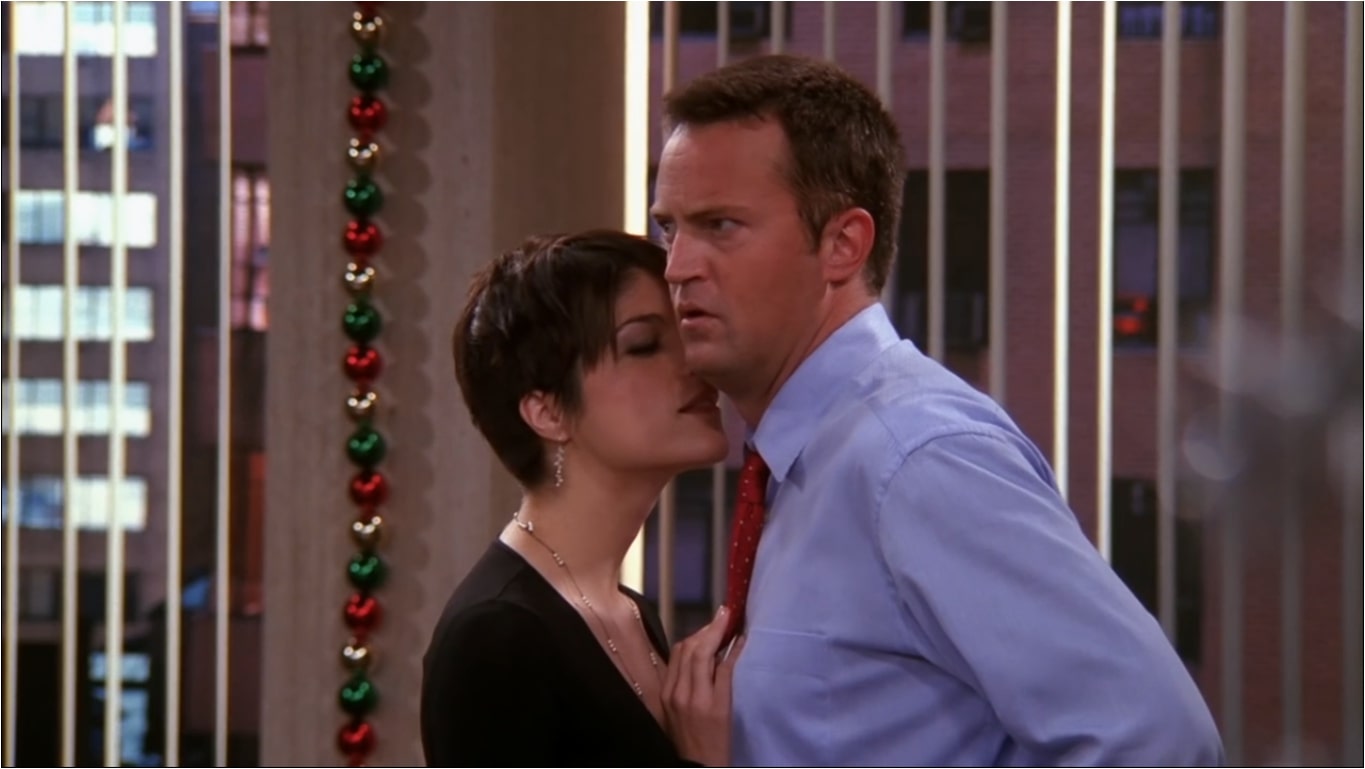 It's not always Chandler who did the good things. Chandler quit his job without knowing what to do next! He loved Monica a lot and that influenced him to take this step rather than to spend the new year alone. Also, he missed his friends. And when Monica came to know about it, she was too supportive. She also took his financial expenses without a flinch. Isn't that enough to show how much they loved each other and how special the relationship was?
The Adoption Time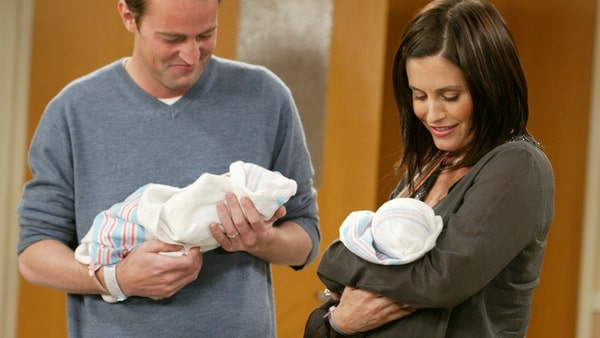 Chandler and Monica couldn't conceive which was confirmed after the fertility test, but the couple supported each other and opted for adoption. Their support for each other kept them going without losing hope. And no one ever blamed each other and rather they were so cool about it. They got upset but figured out a way soon enough.
Chandler's speech to Erica that convinced her for adoption.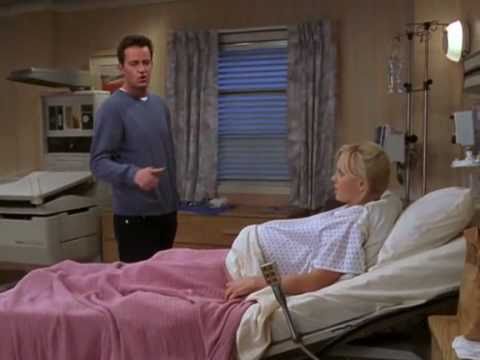 Taking a decision to adopt was not the only tough job. Later after they found a mother who was willing to give her baby for adoption, wanted to discontinue after knowing them. This was hard for Monica and then Chandler saved the day when he made a nice speech to Erica.
The speech was moving and so was the effort put in by Chandler. He really showed us all how much Monica matters to him and he is never going to let her down.
Monica puts on turkey after chandler knows about his toe.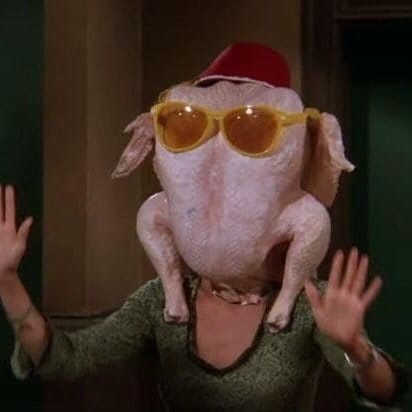 Monica once put on a silly turkey on his head and danced, the clip was so hilarious. And the fact that Monica was ready to do something so silly, makes the couple so sweet. Though a silly act, it made Chandler happy and also confessed his love for Monica.
Showing someone that you care is the best thing. It makes the bond even stronger.
Chandler pees on Monica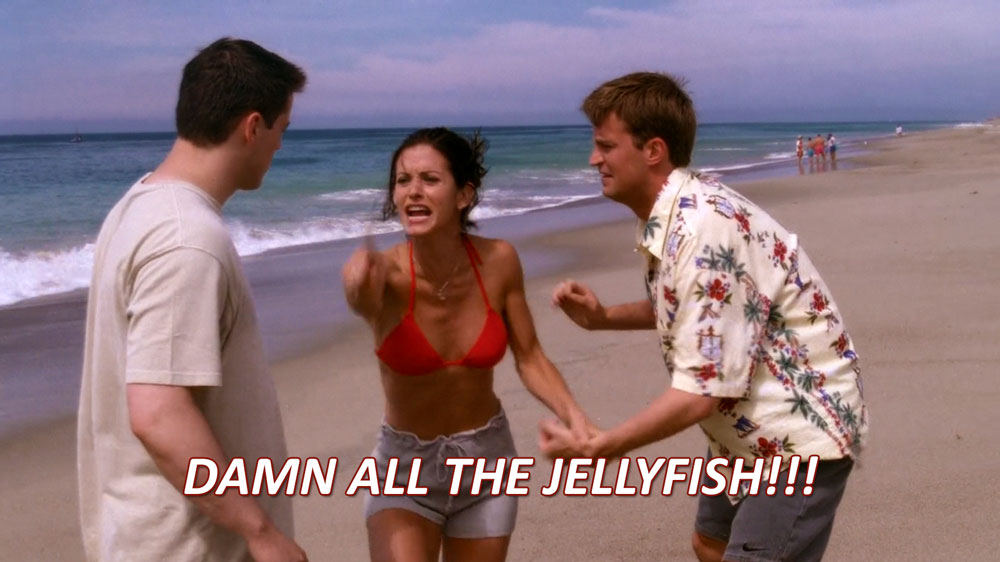 Though it may sound gross now, it was the need of the hour. The time when Monica was stung by a jellyfish and felt so helpless, Chandler was the one who came to her rescue. Love and friendship need you to be there whenever needed. And Chandler proved it to Monica even before they were not in a relationship.
Fat Monica And Chandler Made Out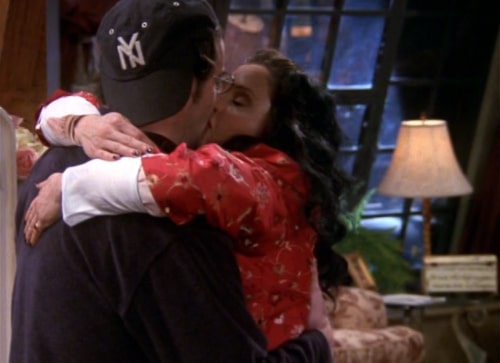 In an alternate universe, where Monica was fat and Chandler was not doing his high paid job. Even then the two of them got together at the end. It shows us nothing can keep us apart, it's their love and attraction that brings them together by any means. If an alternate universe couldn't keep them apart, then aren't they the best couple without any dispute?
Monica and Chandler Proposal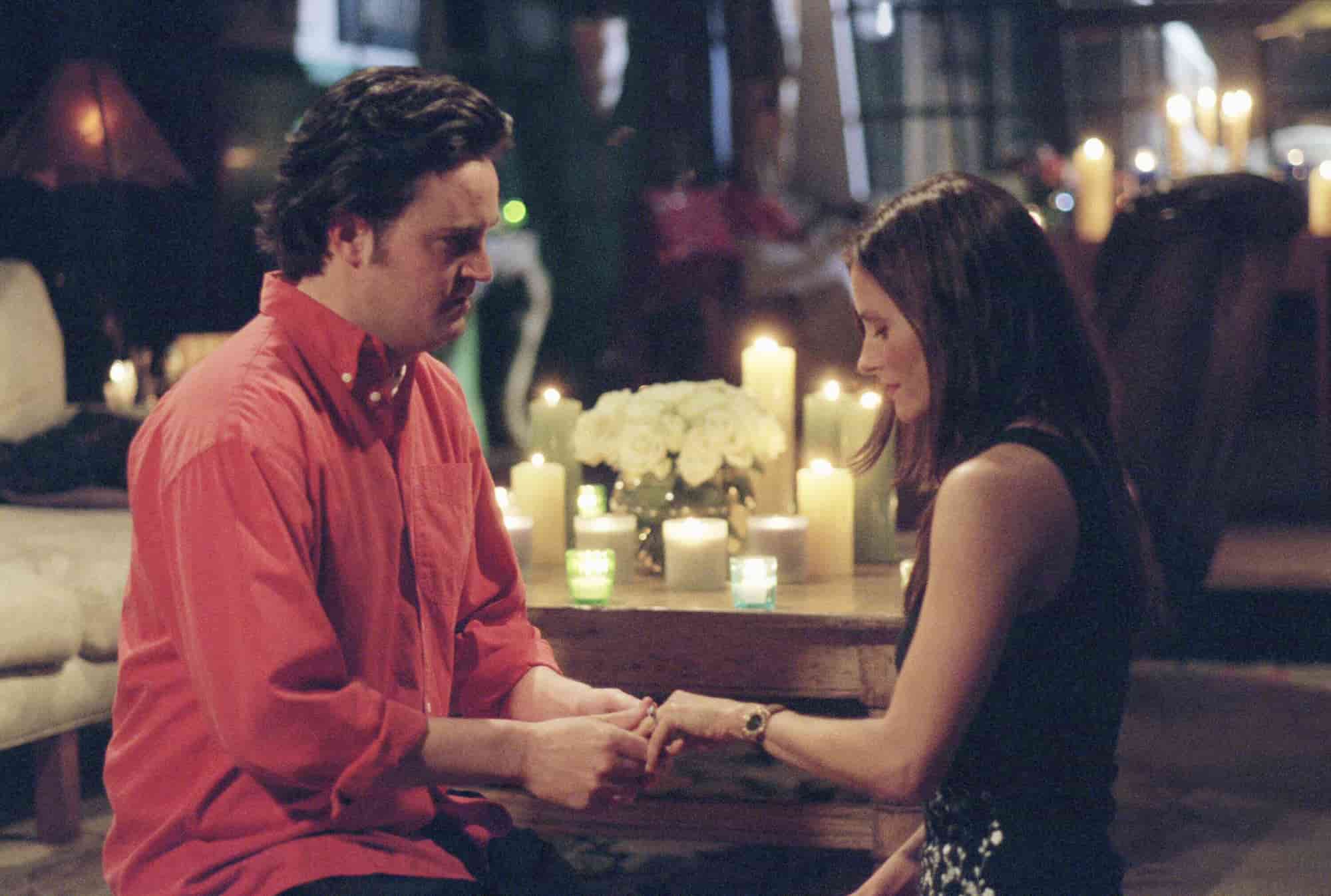 Oh, the most iconic scene! Rachel and Ross had their romance, but this particular scene stole the whole show! Even today, we have tears in our eyes while watching it. The best proposal in history was written down with Monica kneeling down to propose Chandler.
The turn of events when Richard shows up out of nowhere and things go against Chandler, fills us with laughs and tension too. But, in the end, love wins! And it made us our favourite couple in the show forever.
The Seven Theory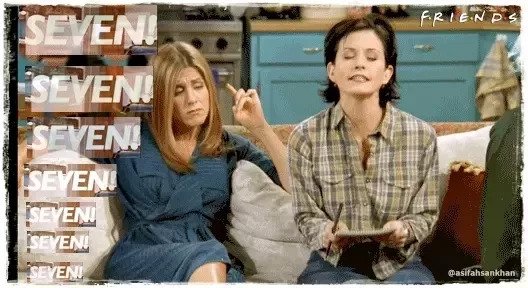 Oh, you remember the theory of seven right? The one that Monica taught Chandler to win over Kathy. We know, it really worked on her!
But did you ever imagine when the teacher and the student get together with the knowledge they have, what the scene would be! We can only imagine why Monica loves Chandler so much. It's maybe because he already knows how to please her the right way. Chandler might have knocked her down with the seven secrets and you can never deny that a great "canoodling" is an important essence of love.
Maybe, that's the secret to their never-ending love and care.
The Conclusion
The way Chandler and Monica came close and closer was heartwarming. They made fun of each other, they were never perfect for each other but yet they knew how to care and love each other.
Their relationship reminds us of the couples in their 80s' when they are walking in a park holding hands. They show us that love can be forever and it's actually meant to be forever. Going on a break or fighting over silly things does not always happen in every relationship.
If we care for someone deeply then we have to compromise and try to think for the other person. So don't you think Monica and Chandler were always a better couple than Ross and Rachel?
Ross and Rachel are good as a couple but they have a lot of ups and downs which make it difficult to continue forever. Even when you are together after a fight, the pillars of your relationship become and may collapse with a single blow. Moreover, the two were not so flexible and ready to accept things for their partner's happiness. But Monica and Chandler could anytime accommodate any change to see themselves happy.
There was hardly any individuality in the relationship of Monica with Chandler. But in the case of Ross and Rachel, we could see individuals trying to find happiness in each other.
Considering all these facts, we prefer to say Monica and Chandler make a better couple than Ross and Rachel. You may defer from the view but you should be able to justify your statements as well. So go ahead!