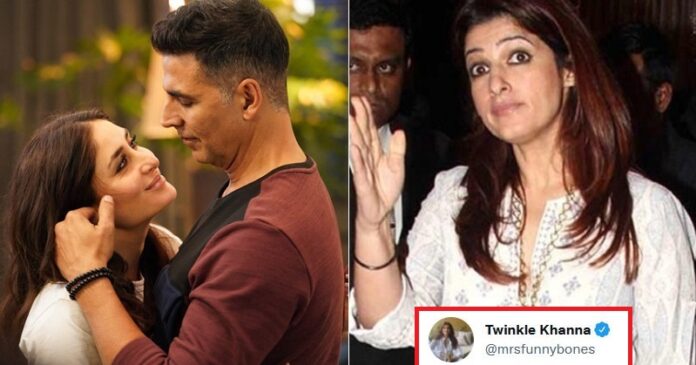 Twinkle Khanna responds, "It demonstrates guys can have lengthy careers," to Kareena Kapoor's remark that working with Akshay Kumar is "weird."
Akshay Kumar has been one of the most successful actors in Bollywood. He has produced such immense works for the Industry and Indian cinema. And it is pretty commendable that he is continuing to do so. In his long career, Akshay Kumar has worked with many actors. And among those were the Kapoor sisters, Kareena Kapoor and Karishma Kapoor.
In a recent interview with Twinkle Khanna, she revealed how weird it was to work with Akshay, as she had seen him co-starring with her elder sister since her childhood.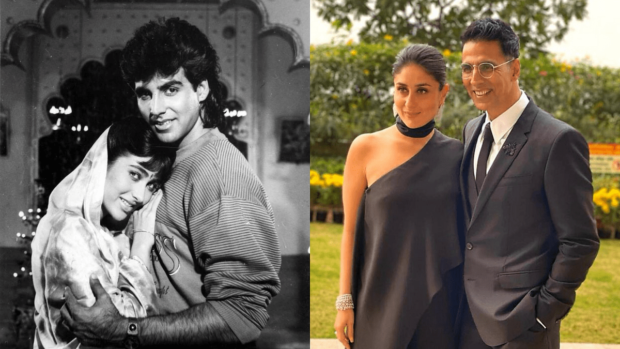 Tweaking Interview
Kareena Kapoor, 41, and Akshay Kumar, 54, have appeared in a number of films together, including the 2019 feature Good Newz. Kareena recalls seeing Akshay give his first-ever shot. On the other hand, Kareena Kapoor was a child when she used to visit the sets of his movie starring her sister, Karisma Kapoor.
Twinkle Khanna, Akshay's wife, recently interviewed Kareena on her Tweak India platform. Here, Kareena shared her childhood memories, being able to go to her sister's shooting and watch Akshay and Karishma work together. She shared she was so small when she used to visit Akshay's film sets that she would sit on people's laps and enjoy the shoot.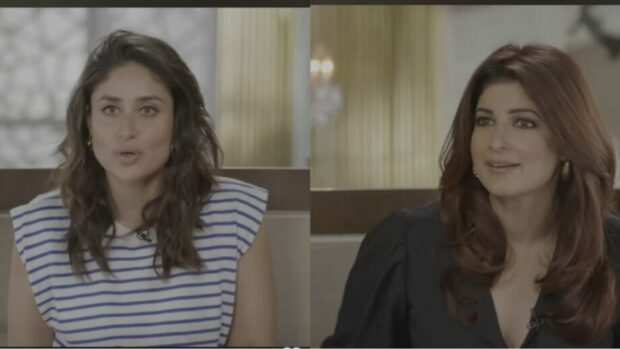 She admitted that it was strange for her to romance on-screen with every co-star with whom her elder sister had shared the screen. One such person was the actor Akshay Kumar. Akshay Kumar had a really long career, so eventually, he shared the screen with both the Kapoor sisters.
She said,
"I am romancing all of Lolo's (Karisma) co-stars. It's so weird. (During) Akshay's first shot, I was in my school uniform. It's been such a long time, and it just shows how amazing he is rather than me."
Why did Kareena say that?
Kareena also recalled the time when she went to her sister's shoot, co-starring Akshay, and she was in her school uniform. She also mentioned how amazing it was for the actor that he had had such a long and successful career with the constant demand for him in the audience.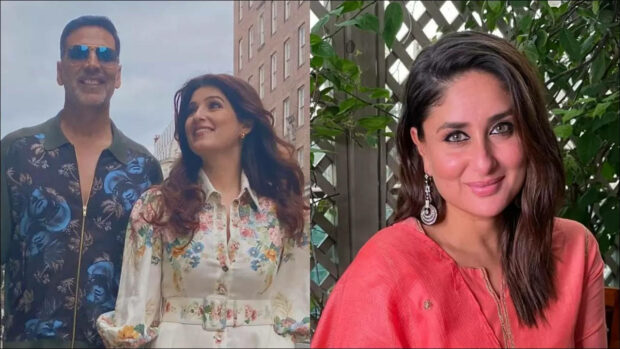 Twinkle disagreed and tweaked at the patriarchal characteristics of the Industry, saying that
"Maybe not, it also shows that here men can just have these long careers and women can not."
Kareena stood her ground while contradicting her, saying how the female actors are proving this thought wrong. Twinkle highlighted that Kareena had a successful career, and even after 20 years, she is one of the leading female actors in the Industry.
Akshay and Karisma initially appeared together in the 1992 film Deedar and went on to star in a number of additional films like Suhaag (1994), Lahu Ke Do Rang (1997), Jaanwar (1999), and Haan Maine Bhi Pyaar Kiya (2002). While with Kareena, their first collaboration was Ajnabee, followed by Talaash: The Hunt Begins… (2003), Dosti: Friends Forever (2005), Tashan (2008), Kambakkht Ishq (2009), and Good Newwz (2009). (2019).
Evergreen Akshay
Kareena also joked that she would continue to work with Akshay even when she is in her 70s because she believes Akshay will still be working at that age. She also recalled the moment when Akshay jokingly said that he is also planning a two-hero movie with Taimur in the future. Well, it is not that hard to believe that he would still be working in his 70s, given he is the fitness guru of the Industry. Mentioning his demand amongst the audience is a must.
Kareena was not the only one sharing memories of their collaborations. Akshay also once shared in a summit by a renowned media agency that when working with Karisma back in the days, he would lift Kareena up and play with her, but now she was working with him as his heroine.
Upcomings
Akshay Kumar is currently all set to release his blockbuster films in this calendar year, including Prithviraj, Bacchan Pandey, Raksha Bandhan, and OMG2. He is also working on projects like Gorkha, Mission Cinderella, and Bade Miyan Chote Miyan, among other films. He's yet to announce their release dates.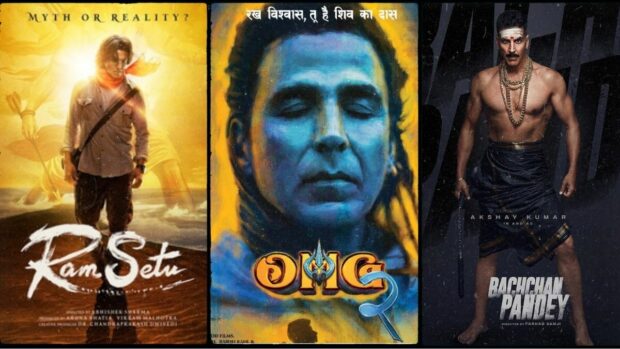 Kareena Kapoor has become a happy mother again, giving birth to her second baby, Jeh Ali Khan. But just after a month, she is back to work, with Amir Khan on their latest collaboration and probably the upcoming blockbuster, Laal Singh Chaddha.
Conclusion: Bollywood has always encountered such long careers of successful actors. It doesn't depend on the actors but on us, the audience. The demand of the actors amongst the audience is still alive that they are still working as a lead in their movies, and yes, people are enjoying it too.