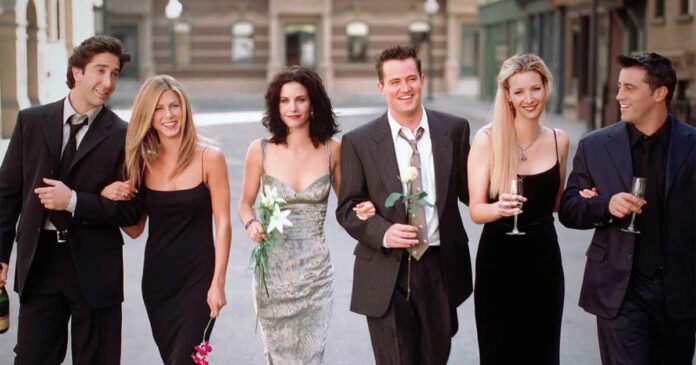 What was the first thing you did after you were done watching the F.R.I.E.N.D.S TV Show?
Well as for me, I went and googled the real names of the cast members and then I checked who was involved with whom. We all love the on-screen chemistry between Ross & Rachel, Monica & Chandler but imagine how amusing it would be to find out that they ended up being together off-screen as well. With this statement of mine, don't fall into the impression that all the on-screen couples fell for each other in real life, but as it turns out some duos did have some real-life fun going on. Do you want to know if your favourite characters dated in real life? Then swipe up!
Who are we going to start with?
Yes, you guessed it right! It's Jennifer Aniston, who if we are not wrong, has dated three of her co-stars. Though the number might have amazed you already, hold on until you know the names because that's the most amusing part! The couples you are about to acknowledge will surely give you some "aww" moments.
Jennifer Aniston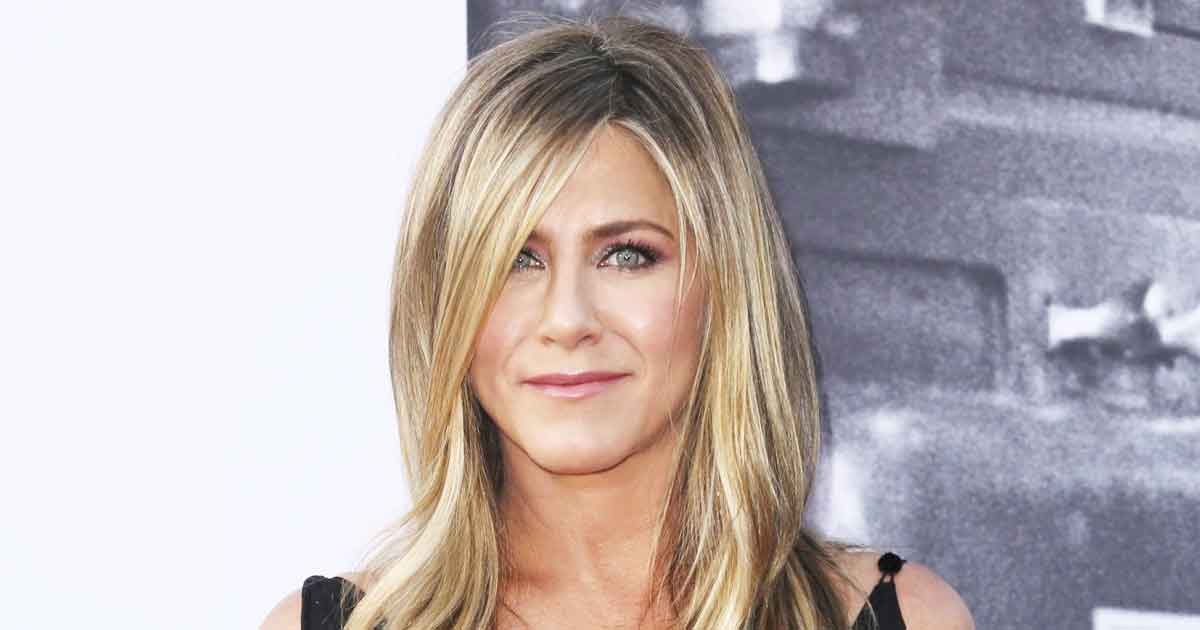 Jennifer Aniston has been married and divorced twice. But she still believes that her Prince is out there waiting for her. Truly we too want to see her happy and delighted with the right man who treats her like Ross did (here we are obviously skipping the "We were on a break" part and also the psycho Ross part).
Brad Pitt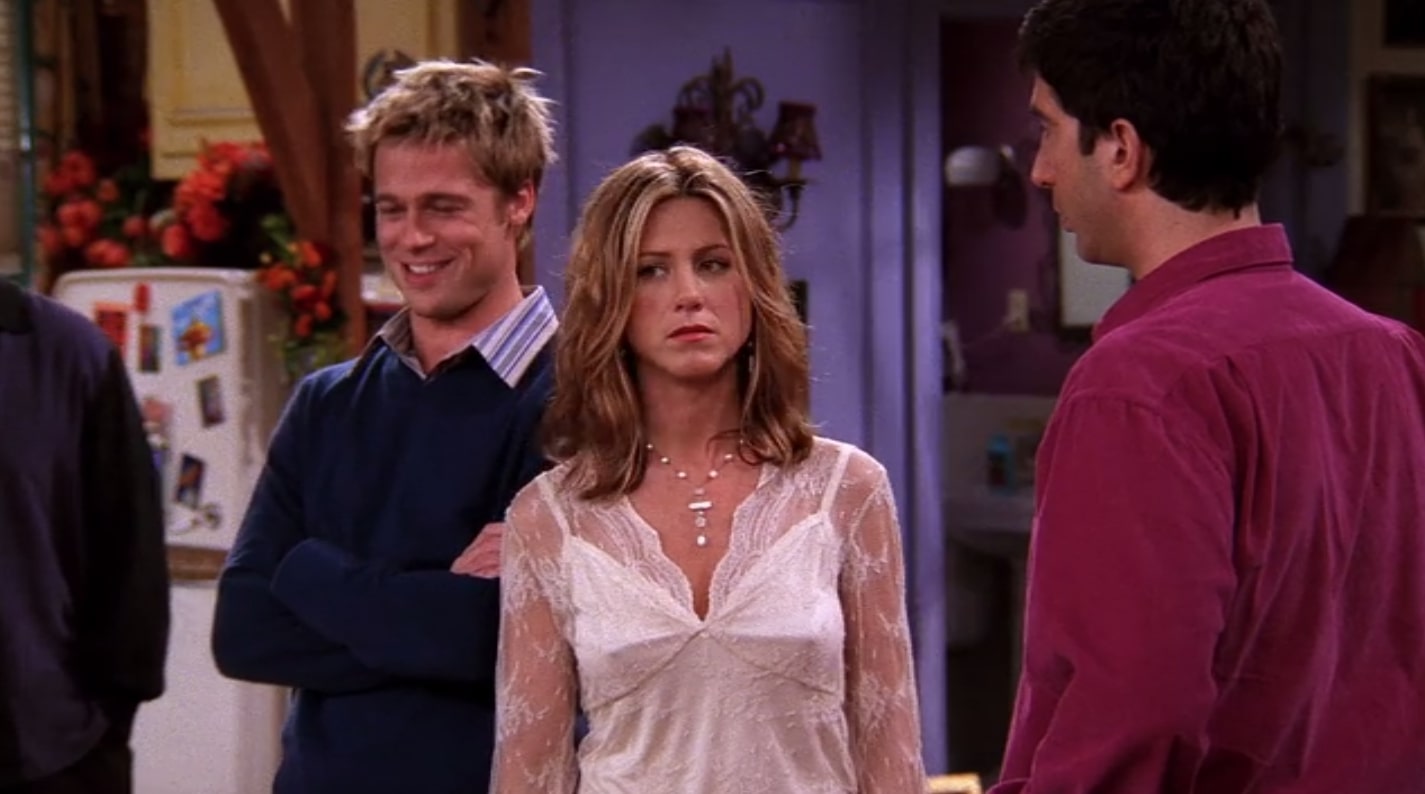 The American sweetheart couple Brad Pitt and Jennifer Aniston started dating in 1998. Within no time they became the 'It Couple' of Hollywood. They got hitched in 2000. And in 2001, Brad rocked the world of Friend Fans by making a guest appearance in the show. It was the 9th episode of season 8 that he made his appearance as Will Colbert and that thanksgiving dinner became an epic one! Will was in the "I hate Rachel Club" quite contrary to their real-life chemistry. Fans were amazed to see them together on the screen even though his character (Will Colbert) hated Rachel Green and we can't deny that it was one hilarious episode, my friends. However, it seems as though Brad Pitt wasn't the one for Jennifer Aniston as they parted their ways in 2005.
Tate Donovan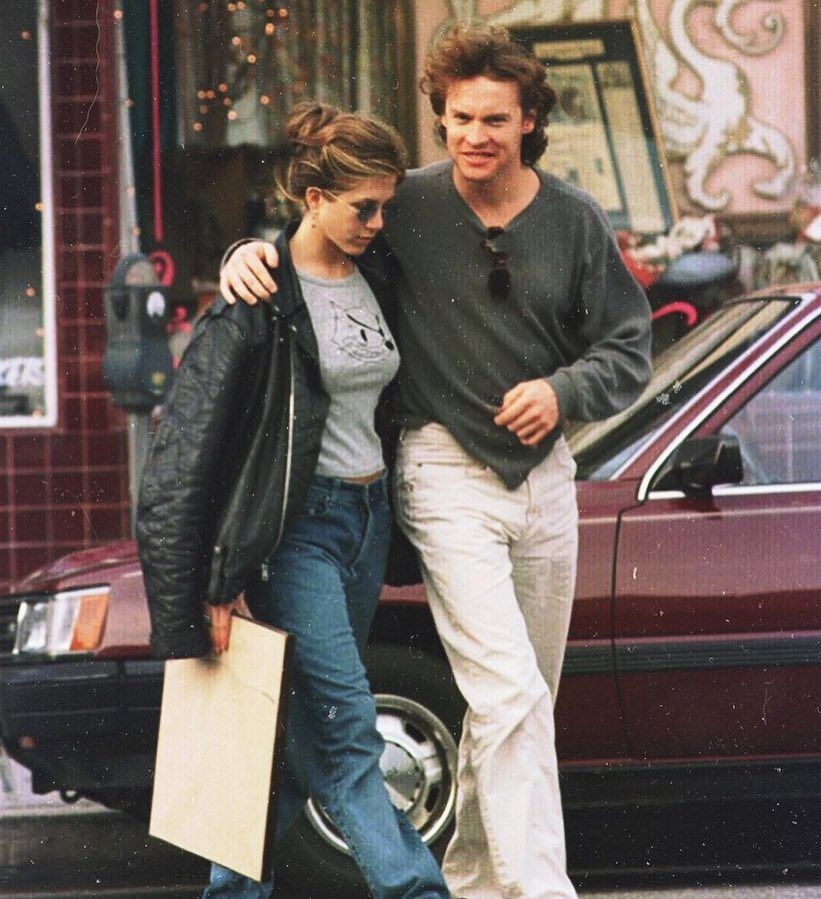 Tate and Jennifer are said to have been dating between 1994-1998. Tate was seen in six episodes on the Friends TV Show in 1998. He was cast as Rachel's love interest but the appearance was tragicomic as they were not a couple anymore in real life. Imagine how fiddly would that have been. But being professionals they didn't make it seem awkward at all and neither did any of their co-stars (Courteney Cox, Lisa Kudrow, David Schwimmer, Matt LeBlanc, and Matthew Perry). When asked how it was to be playing a role against his ex, Tate said "I was just happy to be in the team. The only bummer was that Jennifer and I were breaking up at that time."
Paul Rudd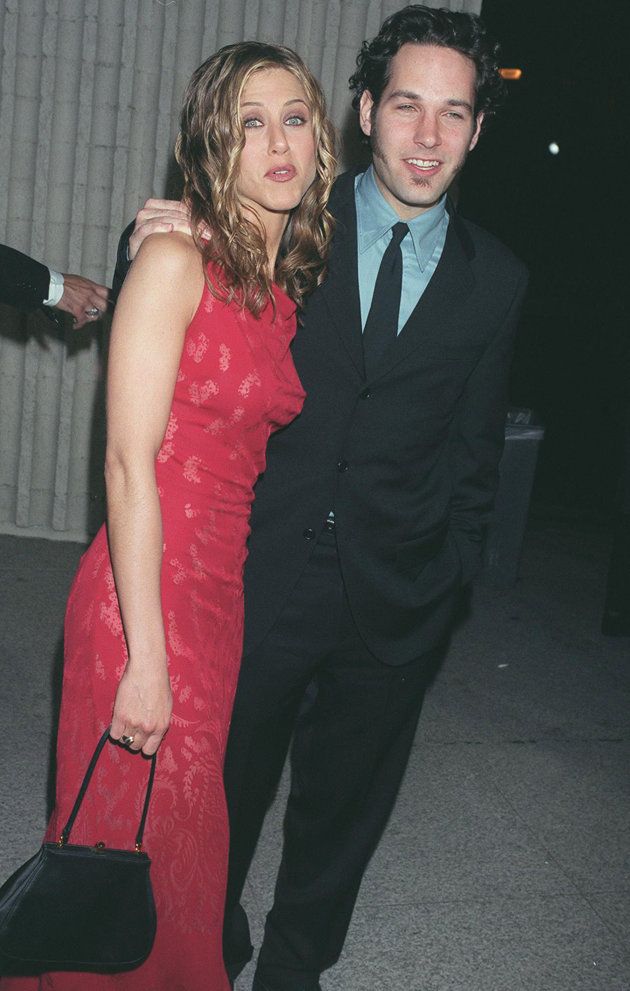 Paul Rudd, thinking where you have heard this name? Aren't you? Well, let me clear your doubt. He played the role of Ant-man in the popular series of Avengers. That's right my friends, Jennifer dated an Avenger!
Jennifer and Paul reportedly dated in 1998 while shooting for their film 'The Object of My Affection.' Later in the year 2002, we saw Paul playing the role of Mike Hannigan, who was Phoebe's love interest and eventually became her husband in Friends. If you too are wondering already how awkward things might have been between Jennifer and Paul while shooting then you probably need to gulp the news that it was not.
Although things didn't work out between them, they managed to remain friends and worked together many times even after Friends. You might have seen them in the movie "The Newton Boys together" and also in the movie "Wanderlust" which came out in 2012.
Matt LeBlanc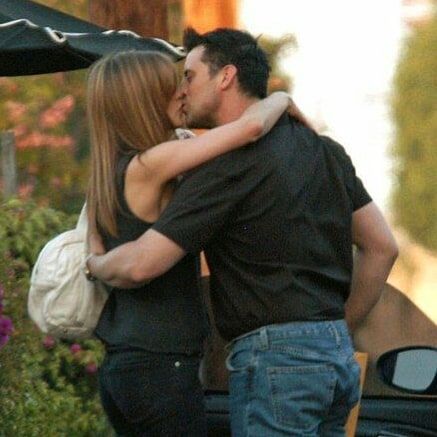 Did you like the chemistry between Rachel and Joey? Well, the actors themselves did not like the idea of Rachel dating Joey in the series and even went on to talk with the directors about it. But they failed to convince the directors and finally had to do the scene anyway.
Later after the show had already ended, a claim by Matt's father shook the world where he told Ok! USA that "[Matt] got on good with Jen. He told me about it – they would make out in the dressing room."
However, both the actors have denied this allegation and completely shut the claims. Jennifer's rep too released a public statement concerning the matter in which she said, "Jennifer has never had a romantic or s*xual relationship with Matt LeBlanc."
Courteney Cox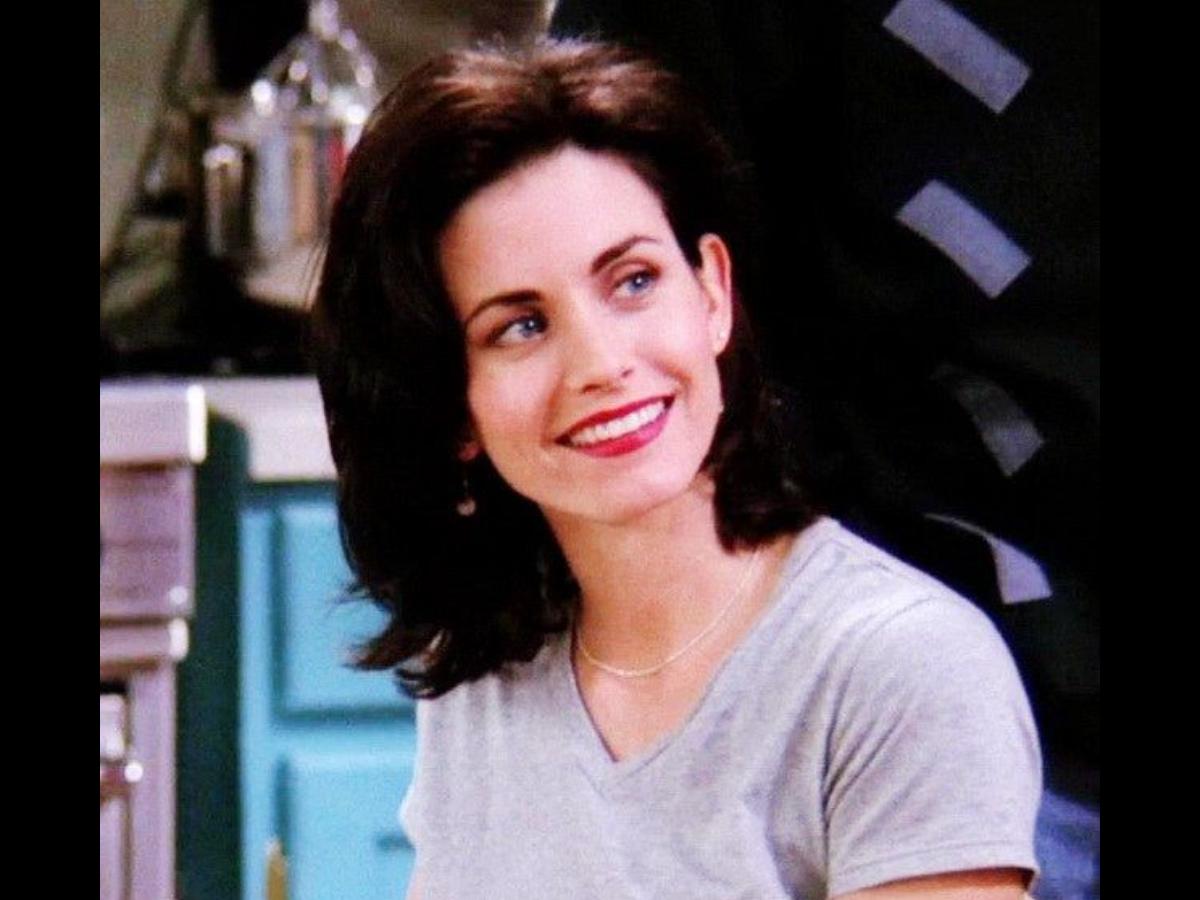 Courteney's love interest didn't involve any of her main co-stars. However, she was married to one of her supporting cast members for the series. And the couple made quite the headlines as they looked cute just like Monica & Chandler did on-screen.
David Arquette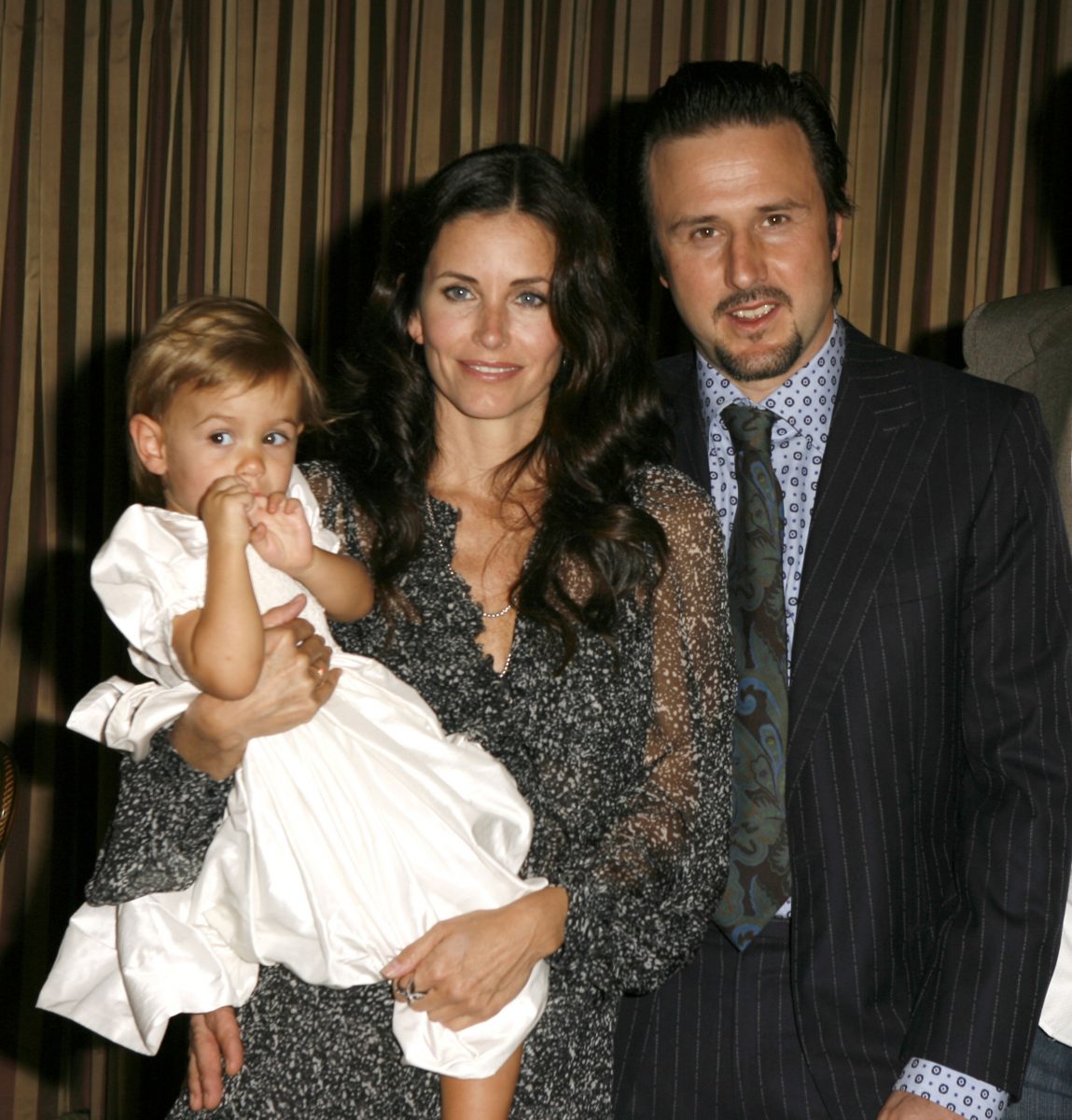 David was cast in the series as a plot twist (Phoebe's stalker). As the story goes, David mistook Phoebe for Ursula and fell for her after stalking. And if you are wondering what Monica was doing in the same episode, then she was trying to get over Richard by making jams in her free time. Oh and don't forget, Monica was also considering artificial insemination through a sperm bank.
It was wonderful that Courteney and David got married in 1999 and the event was celebrated by the Friends family with a change in opening credits. Yes, if you closely look at the credits of Episode 1, Season 6 then you notice 'Arquette' added to everyone's name. That marked both tribute and reference to an inside joke ongoing in the sets of Friends after their marriage.
But unfortunately, things didn't work out for them and the couple got divorced after staying married for 13 years. During the 10th season, Courteney was pregnant with her daughter Coco. However, the writers could not write the pregnancy into the show as they already confirmed that Monica couldn't get pregnant.
Matthew Perry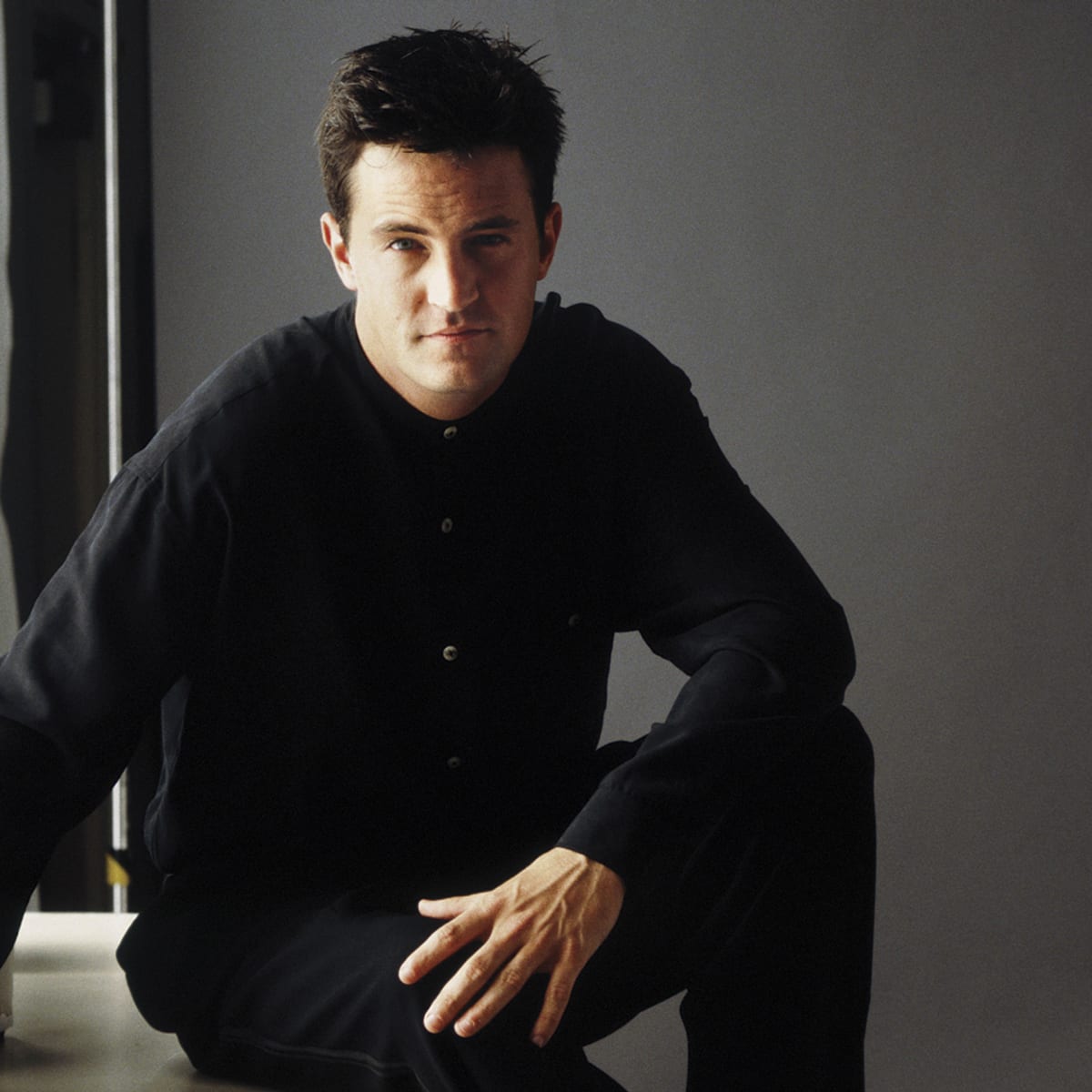 Matthew Perry who is loved for his sarcasm surely is loved by many. Contrary to what we have seen in the show, Chandler should have surpassed Joey in numbers only if he was not shy around women. Back in time, talks surfaced about Jennifer and him but they were solely rumors. However, she was not the only co-star with whom Perry's name was involved.
Julia Roberts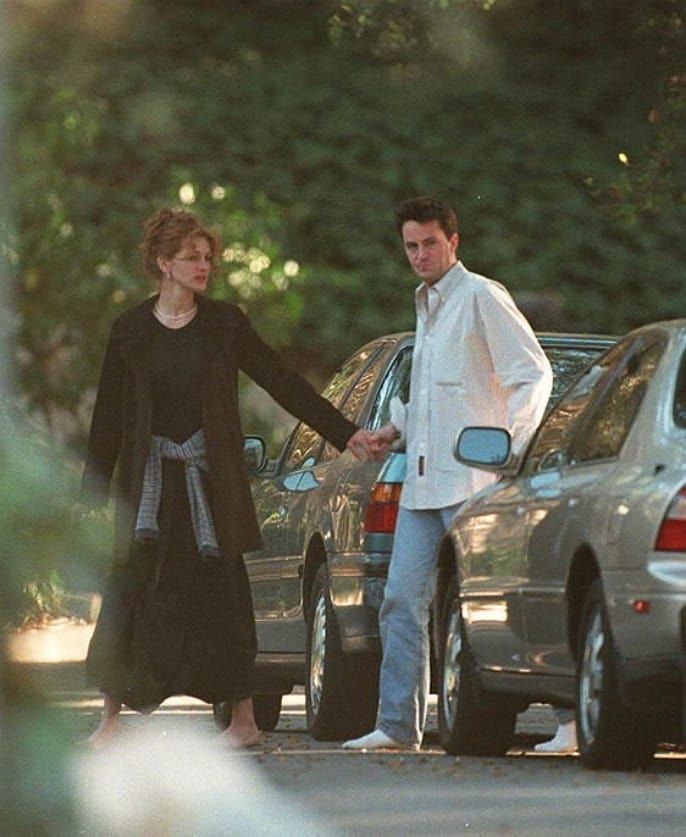 Julia played the role of Susie Moss in Friends in 1996 and she was Chandler's classmate from fourth grade. Talking about Matthew's love life, she was Matthew's first public relationship. They started dating in 1995 when he was just establishing himself in the film industry. However, the couple only lasted for a year.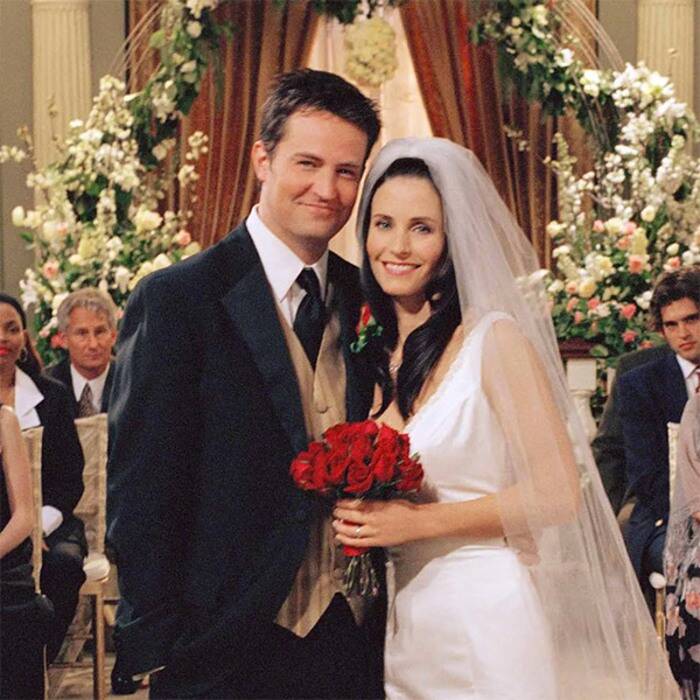 Matthew Perry's dating list is massive unlike his character in the series and sadly Courteney Cox is not in this enduring list. We would have surely loved to see Monica and Chandler come together in real life as well. We can never get over this cute couple ever as this is the best we could ever witness in life!
As far as our other three main characters are concerned, none of them dated any of their co-stars from this TV show, Friends. Considering the chemistry among the six actors it's really hard to believe that none of them ever did anything stupid even while they were young. Anyways, that's what the truth is and we will have to live with it. The couples they have created on the screen were really enjoyable and we can surely live the rest of our life with them in our memories forever.