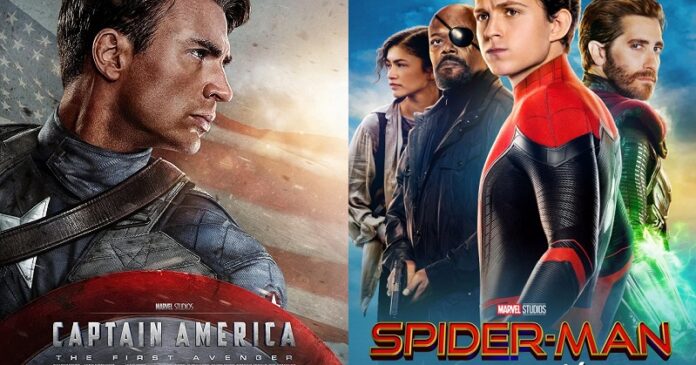 The Marvel Cinematic Universe, or the MCU, has truly taken for the world's popular culture. In the past decade, anyone who is on social media has to have heard of the Marvel movies. Be it the intrigue of the early movies or the huge Twitter storm around movies like Endgame, Marvel movies are always in conversation.
The fascination behind these movies is enough to make everyone join the hype, but the vast Marvel universe makes it difficult for new viewers to understand the movies.
The best way to proceed is to follow some Marvel movies in the order list. But of course even finding such a list, among thousands on the internet, is tough. While some may follow a particular Marvel movies release order list, the releasing sequence is not often the best with MCU. The best plan is to follow a list with Marvel movies in order to make sense.
We have created the perfect list, with Marvel movies in chronological order, which is easy to understand and fun to follow.
1) Captain America: The First Avenger (2011)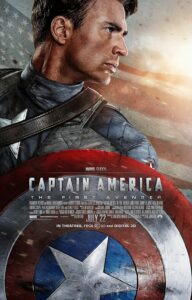 To start the list of Marvel movies in order we have, Captain America. As it names suggests, Chris Evans as Captain America is the first Avenger in the MCU and so starts the order. This movie is filled with action, a retro vibe, and a solid performance by the lead actor. A perfect old-fashioned action and drama movie.
2) Captain Marvel(2019)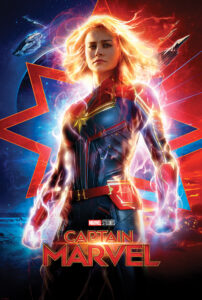 Captain Marvel is the next movie to watch to understand Marvel movies in chronological order. While the movie was released very late in 2019, its backdrop starts way before other movies. Brie Larson stars as Captain Marvel and this movie is action-packed, funny, and has a good script with the winning Marvel formula.
3) Iron Man(2008)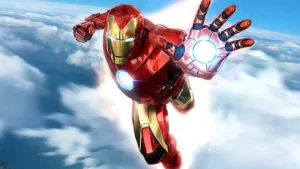 In the Marvel movies release order, Iron Man was one of the earliest Marvel movies. But to best make sense, Iron Man is the third movie to watch. Robert Downey Jr. plays the charming playboy to perfection and has made the character of Iron Man a fan favorite and iconic.
4) Iron Man 2 (2010)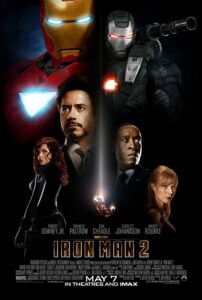 The sequel to Iron Man further develops the character of Iron Man and makes the plot of the entire MCU more concrete. The movie is action-filled and the Black Widow also stars in this movie.
5) The Incredible Hulk (2008)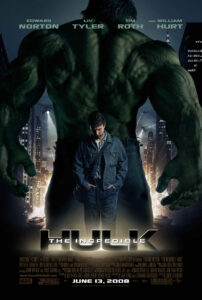 This movie introduces us to an important character in the MCU, Dr. Bruce Banner, who has been contaminated with gamma radiation and has turned him into the Hulk. His love story and search for a cure, all tie into the story that has more narration in later movies of the MCU.
6) Thor ( 2011)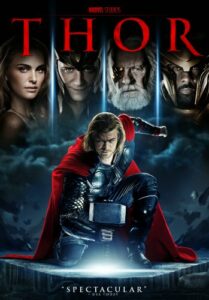 Thor is the movie to watch in Marvel movies in order to make sense of the Universe. With a perfect storyline to set the character of Thor up for further Marvel success, Thor is funny, witty, and action-dramatic. The world of Thor's Asgard sets the tone up for multiple movies later released in the MCU.
7) Marvel's The Avengers (2011)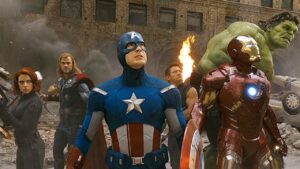 The first Avengers is a fest for a fan's eyes with multiple superstars in one movie. Iron Man, Thor, Captain America, Hulk, Black Widow, and more star in this blockbuster which introduces us to the S.H.I.E.L.D. The Avengers try to stop the evils of Thor's brother Loki and the entire movie in a perfect introduction for the later released super hit Avenger movies.
8) Thor: The Dark World (2013)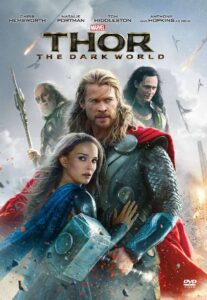 Thor's latest installment elaborates the plot of Asgard and Thor. The Dark World has high stakes action, humor, and a new romance plot with the character of Natalie Portman, a human scientist who falls in love with Thor.
9) Iron Man 3 (2013)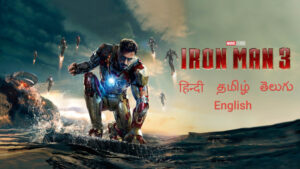 Iron Man 3, shows us Iron Man's life since his battle in New York. Tony Stark has started to depend more on his suit and persona, as he now suffers from insomnia. This new dependency on his suit causes problems in his life, including his relationship. With a new enemy to fight, Tony deals with his issues and solves his problems caused by the New York war.
10) Captain America: The Winter Soldier(2014)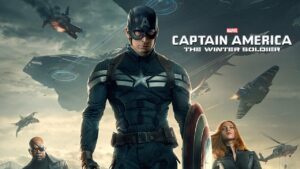 Like was done in the Iron Man 3, this movie elaborates on Steve Rogers' life since the New York battle. He stays in America's capital and tries to adjust to the new world. With an attack on the S.H.I.E.L.D, Steve joins forces with Black Widow to defeat a new enemy.
11) Guardians Of The Galaxy (2014)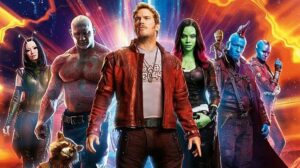 This movie is a little different than the normal Marvel movies, as it operates in a completely different world. In this world, Peter Quill steals an orb which is wanted by Ronan a villain. This causes a slew of bounty hunters on his trail. This visual splendor introduces us to new characters like Rocket Raccoon, treelike-humanoid Groot, Gamora, and Drax the Destroyer.
12) Guardians Of The Galaxy Vol.2 (2017)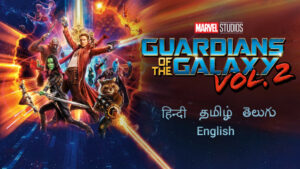 Dive further into The Galaxy, with this latest movie. Peter Quill has his friends are hired by the Sovereign, a powerful alien race to protect their precious batteries from invaders. The movie is action-packed, witty, visually pleasing, and fun.
13) Avengers: Age of Ultron (2015)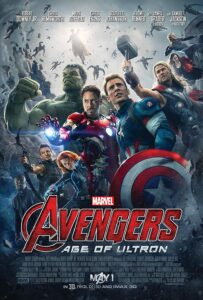 A perfect sequel to the original movie, this time Iron Man, Captain America, the Hulk, and other Avengers come together to save the earth from Ultron, the technological villain who wants to kill all humans. Two newcomers are introduced in the movie, Pietro and Wanda.
14) Ant-Man (2015)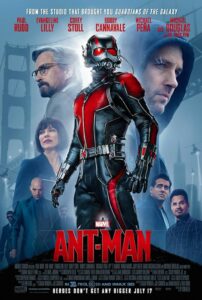 A new leading face in the MCU, Ant-Man follows the journey of Scott Lang who with training and a special suit shrinks in size, gets superhuman strength, and controls an army of ants. This hero must prevent Cross the villain from creating a weapon of evil.
15) Captain America: Civil War (2016)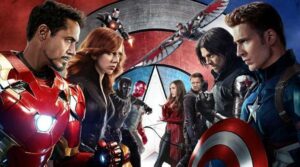 Marvel takes the MCU to another level with this movie. The movie shows us a standoff between the MCU's two biggest heroes, Captain America and Iron Man. While dealing with the collateral damages of the New York war, Steve Rogers believes that he should be free to protect the earth from government interference but Iron Man disagrees. This causes war and forces other Avengers to pick sides.
16) Black Widow (2021)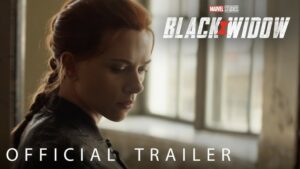 Natasha or the Black Widow elaborates her story in this titular story. Natasha in this movie deals with her history and her past as a spy and her old relationships before she became an Avenger. With a new enemy wanting to end her, she must look into her past.
17) Spider-Man: Homecoming (2017)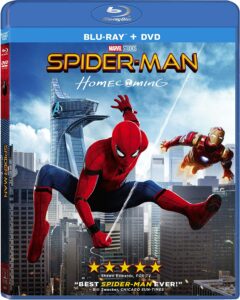 Yet another new lead in the MCU is Spider-Man. Peter Parker is thrilled with his experience with the Avengers. As he returns home and is mentored by Tony Stark, he elaborates on his new identity as Spider-Man. He puts his powers to the test when he fights against the villain Vulture.
18) Black Panther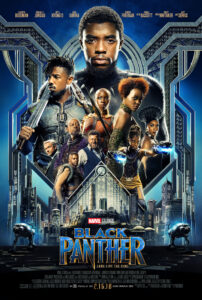 A new universe in the elaborate MCU is the nation of Wakanda. T'Challa returns home to the African nation of Wakanda after his father's death to take his rightful place as king. To fight a powerful enemy, T'Challa mettle as king and as Black Panther is tested and the fate of the kingdom is determined.
19) Doctor Strange (2016)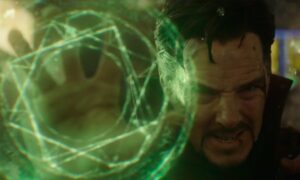 Doctor Strange's life is elaborated in this MCU movie. Dr. Stephen Strange loses his hands in an accident and when the traditional medicine fails him, he turns to a mysterious enclave. As he further learns about this enclave he is put against unseen dark forces.
20) Thor Ragnarok (2017)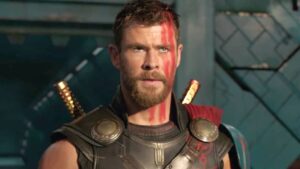 Thor Ragnarok is entertaining and in typical Marvel fashion, action-packed. Imprisoned in a different universe, Thor finds himself in a gladiatorial battle against the Hulk, his former ally. Together they join forces again, to fight against the mighty Hela, who aims to destroy the world of Asgard and its civilization.
21) Ant-Man And The Wasp (2018)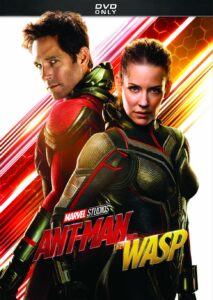 Scott Lang deals with the challenges of fatherhood and the consequences of his new superhero identity. As a new powerful enemy approaches, he puts on his suit and joins forces with Wasp to save the world.
22) Avengers: The Infinity War (2018)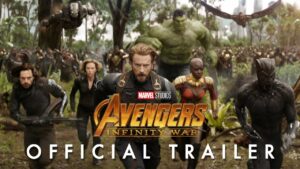 The Avengers assemble together again to fight their most powerful enemy yet, the mighty Thanos. On his quest to collect the six infinity stones, Thanos will stop at nothing. All that Avengers have fought has led to this war and they must reign supreme.
23) Avengers: Endgame (2019)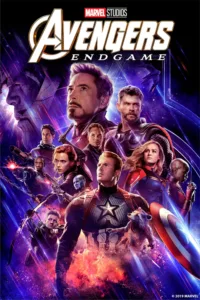 Endgame is the most hyped and the most successful movie in the MCU. Tony Stark is drifting in space with no food and water, and when his oxygen supply starts to dwindle, he sends a message to Pepper Potts. Meanwhile, Thor, Black Widow, Captain America, and Bruce Banner look for help and create an army to fight an epic showdown against Thanos.
24) Spider-Man: Far From Home (2019)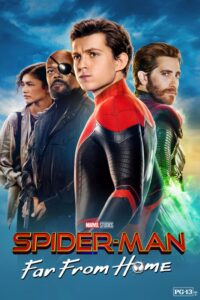 While on a European vacation, Peter finds Nick Fury who shows up to recruit him for a mission. When the world is in danger, Peter dons his suit and becomes Spider-Man, and joins forces with Mysterio to save the world.
Read more: 26 Highest Grossing Movies Of All Times & Their Total Earnings