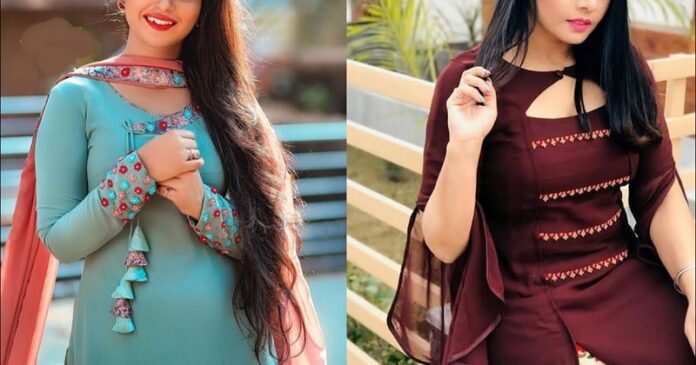 Indian Salwar Kameez is the favorite attire of every Indian woman. It has now become so famous that foreigners also try this attire on. The dress has the practicality of a trouser set and the elegance of a Saree. Salwars come in numerous styles to go for different occasions. However, what plays an important part is choosing the perfect neck designs. No matter how beautiful the outfit is, it alone can flatter your figure. Nowadays, neck designs for suits come in a lot of varieties and that makes it hard to choose.
To make it easier for you, we have gathered a list of some of the modern and elegant suit neck designs that will make you make you look stylish and classy.
1. Asymmetric Neckline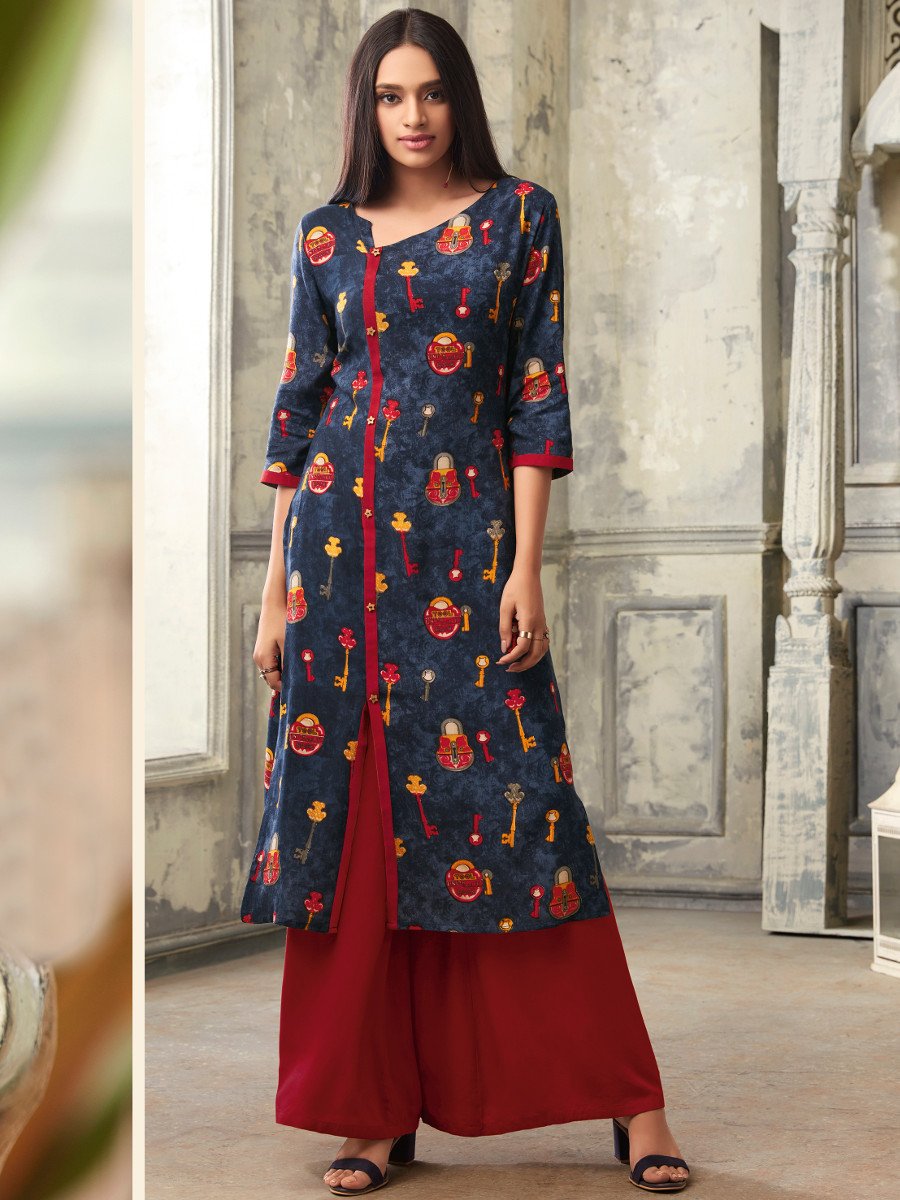 An asymmetric Neckline is a neck design for suits that comes with a lot of variety. Whether you want to have embroidered borders or want to go with patchwork, everything works with this neck design. Besides that, you can also mix other designs and make them work. However, always keep in mind that too much creation on a single suit may look overdone.
2. Boat Neckline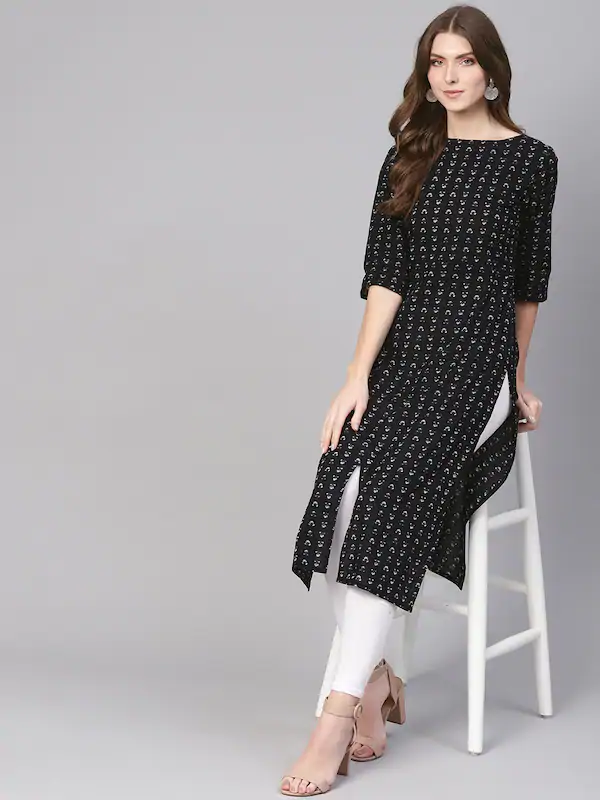 When it comes to classy yet stylish neck designs for Kurtis, the Boat neckline is always the best. As the name suggests, the neckline passes by the collarbones. And finally, tapers towards the shoulders from the back and front. Since it enhances the shoulders by broadening them, it is one of the best suit neck designs.
3. Peter Pan Collar Neckline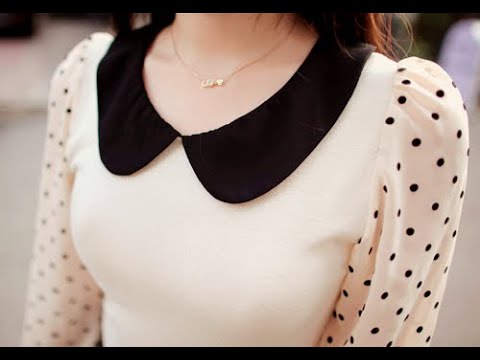 If you don't know, Peter Pan Collar Neckline is inspired by retro culture. It is a classy and elegant neck design that imitates the perfect frock neck feature. This neckline is beautifully placed on a flat collar with rounded points. Since it is a western neckline, try to use it simple frock Kurtis and not on the straight ones. Also, wearing any neck accessories will make it lose its charm.
4. Collared Neckline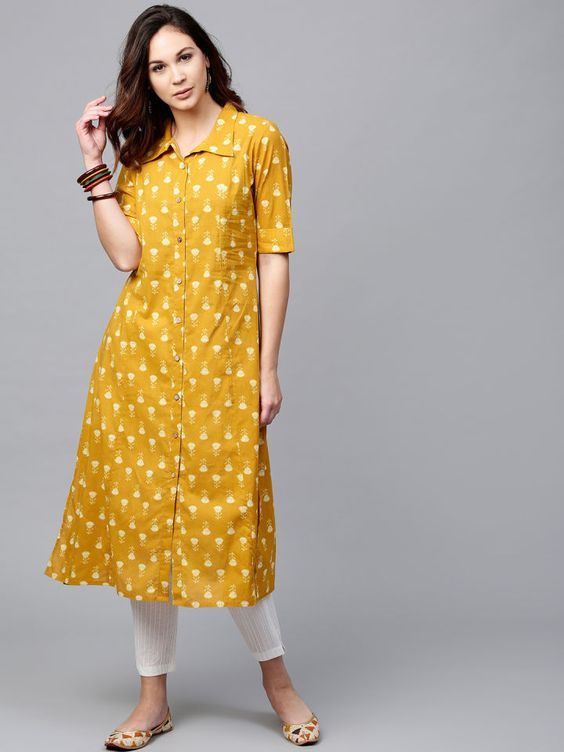 The collar neckline is an evergreen neckline that is been worn by girls and ladies for ages. Besides being popular with shirts and jackets, it is also famous in the world of Kurtis. Even though this neckline is usually worn with short Kurtis and Patiala salwar, nowadays it can be worn with any kind of suit.
5. Crew Neckline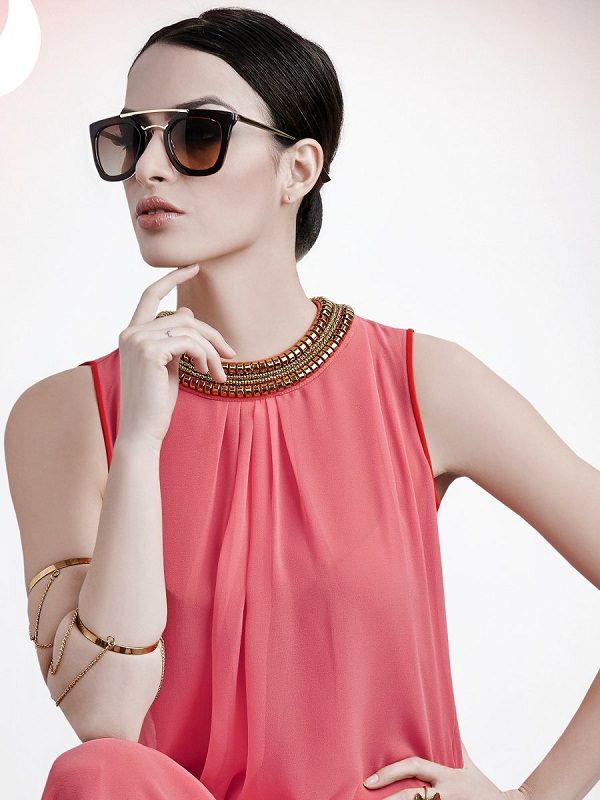 If you love round neck t-shirts or round necklines in general, then you will surely love the crew neckline. It is a neck design for suits that can be designed as per your choice. This neckline is round but very close to the neck. If you choose to wear indo-western style, this neckline looks perfect.
6. Closed Neckline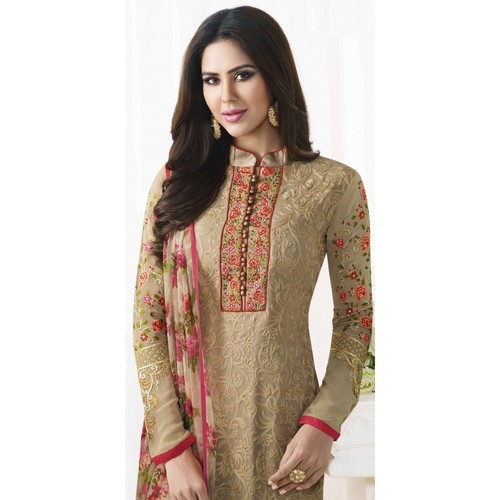 Inspired by the Kurta neckline from the men's collection, the closed neckline has become a favorite for working women. Close with buttons, zippers, or hooks, this neckline almost shunned the need for a dupatta. To make it more stylish and classy, the neckline is usually designed with fancy buttons or embroidery.
7. Cowl Neckline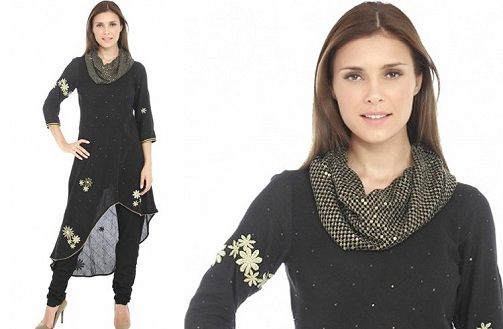 The cowl neckline is a suit design neck that came into fashion with woolen sweaters. This neckline gives an image of a scarf or a dupatta roughly draped around the neckline. The best part of this neckline is that with this design, you can go with minimal jewelry as the neckline covers the neck mostly.
8. Decolletage / Notch Neckline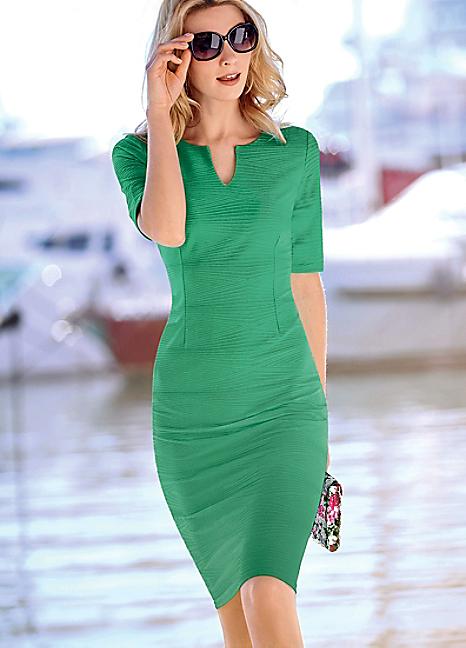 If you don't know, decolletage is comprised of a woman's bust, shoulders, and neckline. As the name suggests, this neckline of Kurti reveals the cleavage and greater part of the neck. However, you can range the plunges as per your comfort and choice.
9. Halter Neckline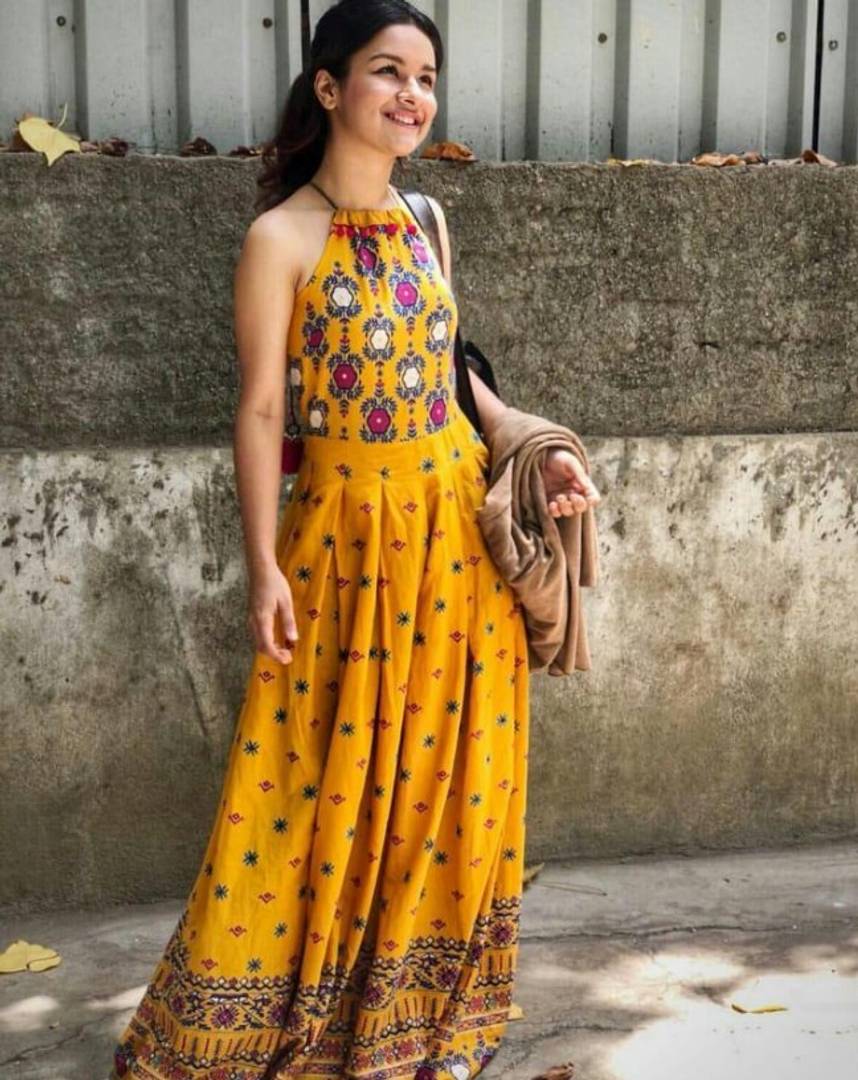 The halter neckline is a suit design neck that shows off the shoulders. Through spaghetti straps, the halter meets at the back of the shoulders that are tied at the back of the neck. In this neckline, the back can be covered, halfway covered, or even can be bare.
10. High Collar Neckline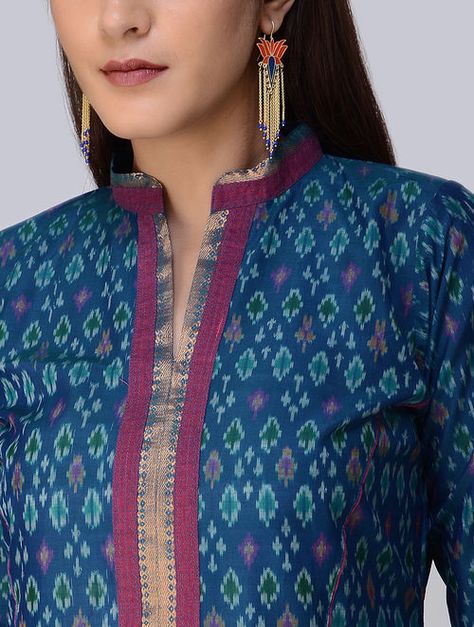 If you want to give a western look to your Kurti, you can try this high collar neckline. The collar has a perfect ban with a V or a U plunge to it. You can design this neckline with hooks or buttons as well. Besides that, if you want to make the ban prominent, you can get it embroidered. However, this is one of the necklines that look good on women with long necks.
11. High Neckline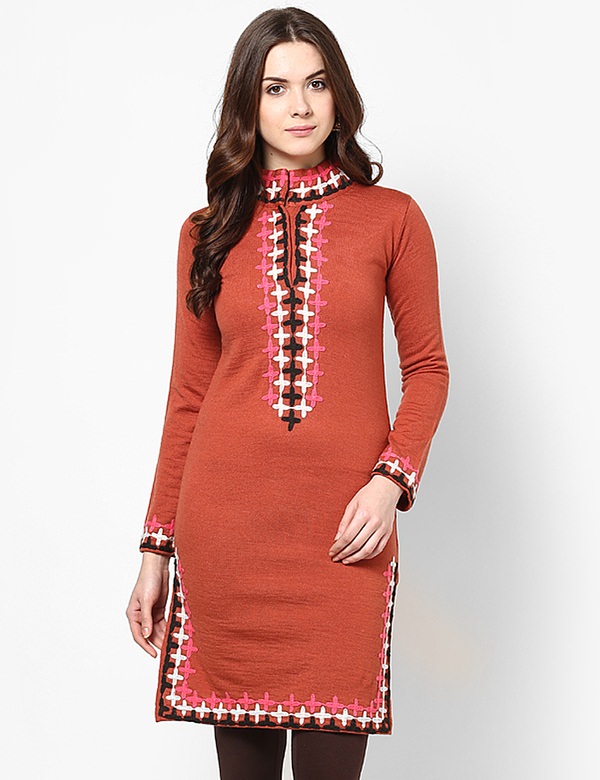 Even though high necks are famous for winters, Kurtis paved their way to this neckline as well because the woolen industry got into their world. However, this neckline is definitely not a good pick for summers. Also, it looks cool on both short and long necks.
12. Illusion Neckline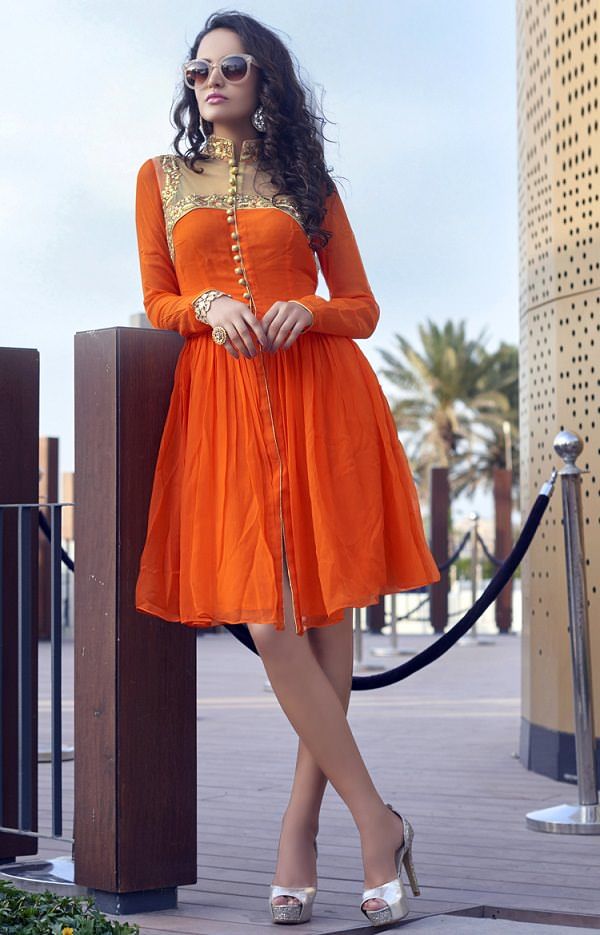 Illusion Neckline is a neck design of suits that has a transparent panel that is attached to the bodice part of the dress. This neckline covers the collarbones and shoulders forming an illusion of the neckline. It is one of the sexiest necklines that is worn by women.
13. Jewel Neckline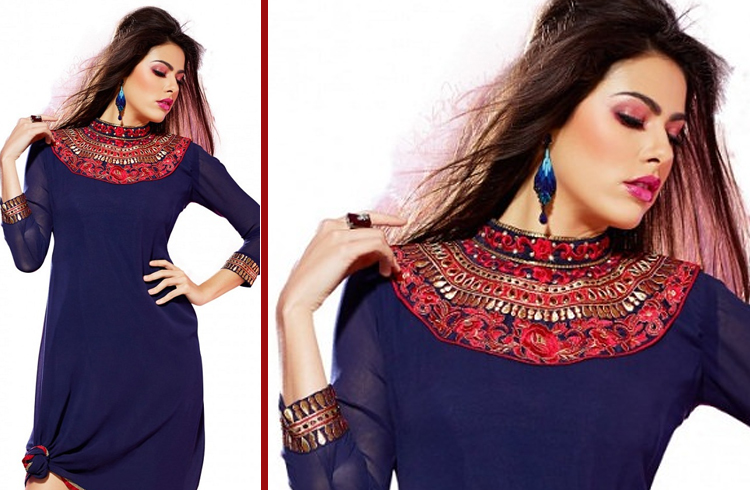 The jewel neckline has a round neckline that is very much similar to the round neckline. With a lot of embellishments and embroidery, it appears that you are wearing a whole lot of jewels around your neck. Extending to the bust, this neckline almost covers the collarbones.
14. Keyhole Neckline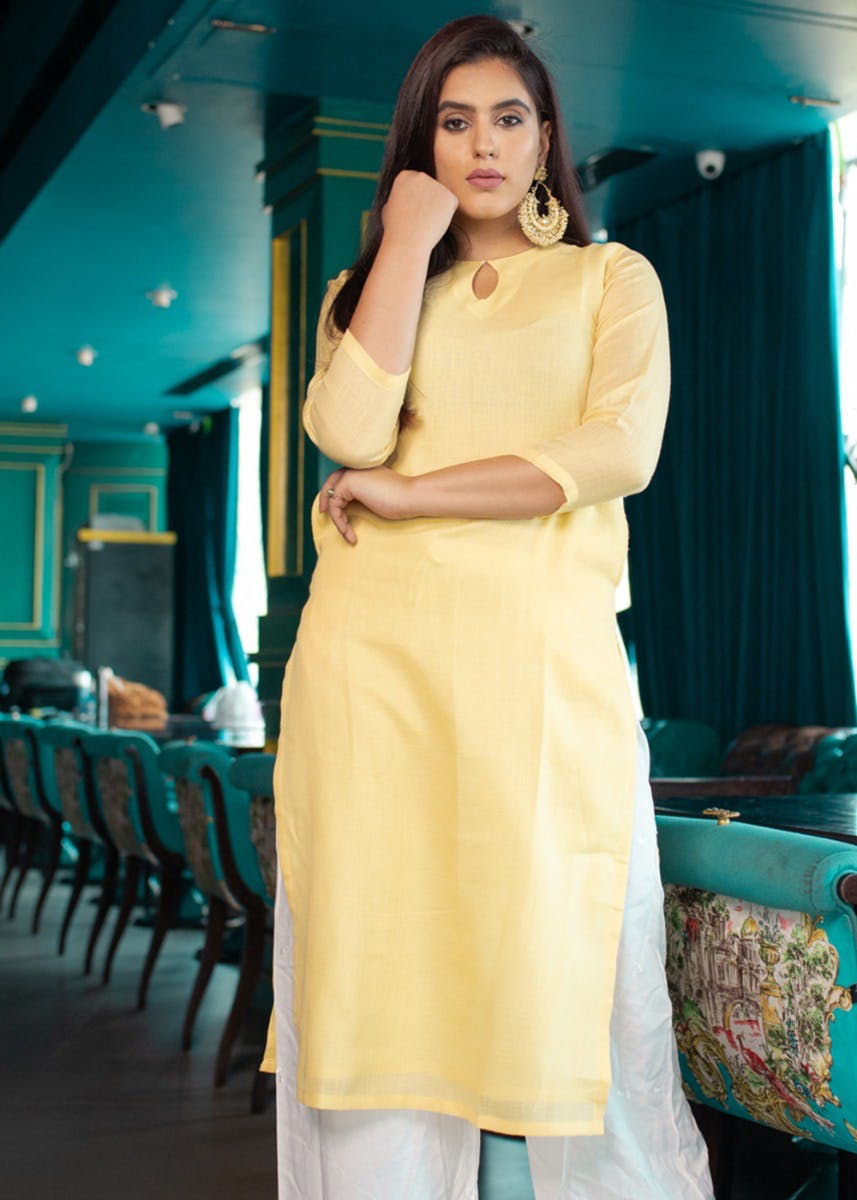 Keyhole neckline is one of the most common yet sensuous neck designs of the suit. Just below the collarbones, the neckline converges at the center forming a hole at the center. It is a very unique and elegant neckline style that women love to wear.
15. Off Shoulder Neckline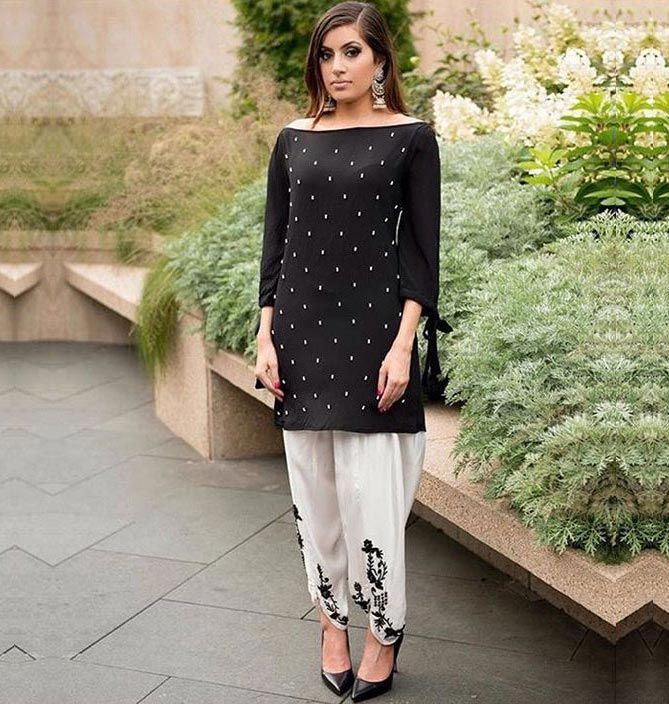 If you don't know, Off Shoulder Neckline is also known as Carmen's neckline. Even though it looks like a boat neckline design, it flaunts the bare shoulders and collarbones. Interestingly, sometimes this neckline also passes under the arms. It is a famous neck design of suits.
16. One Shoulder Neckline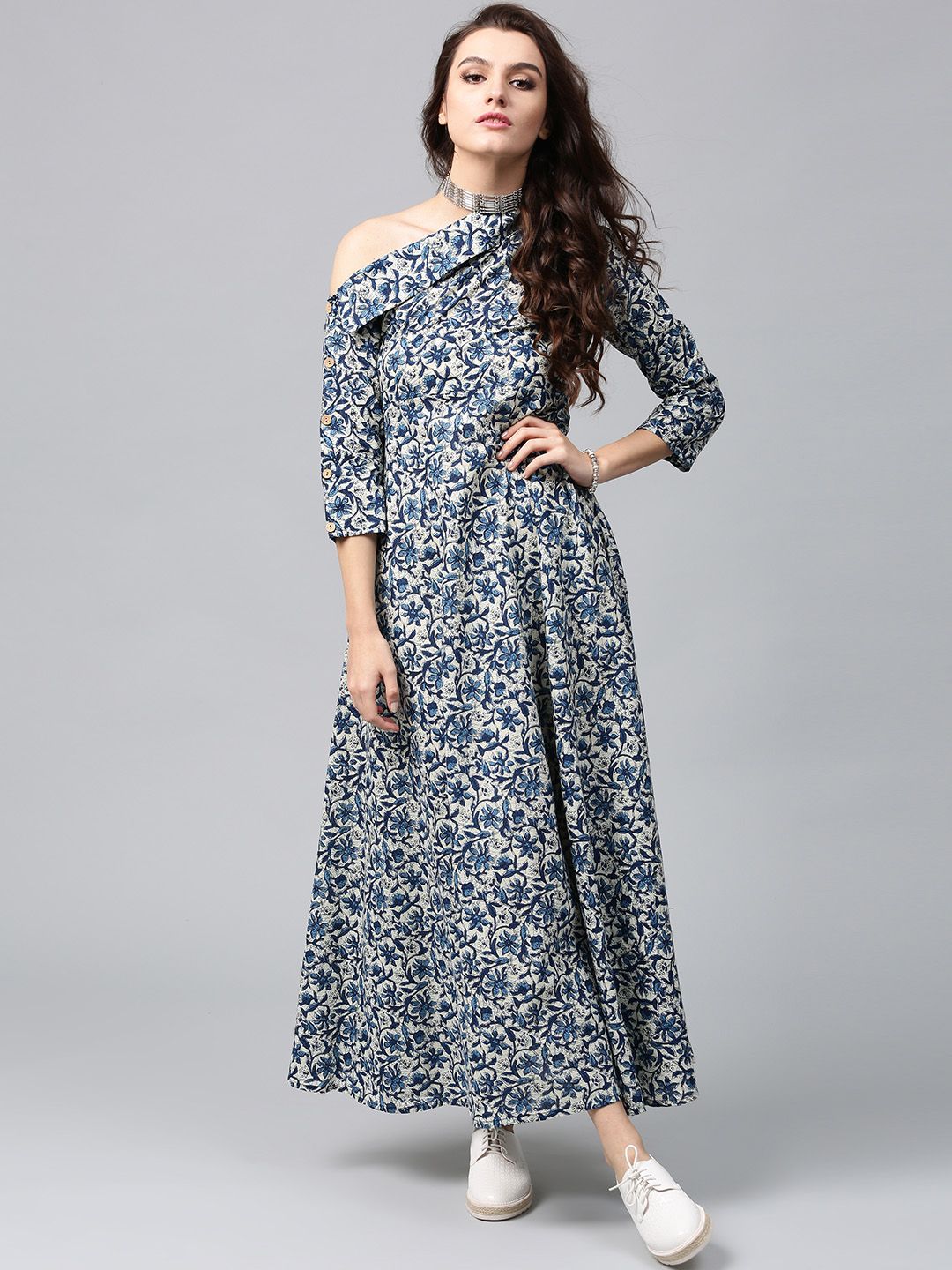 Showing off one shoulder, this neckline cuts across the shoulder diagonally or linearly. Since it is a common and elegant neck design for Kurtis, women love it and often wear it. This one-shoulder neckline flaunts the shoulders and collarbones. That is why women with broad shoulders should try to avoid it.
17. Pentagon Neckline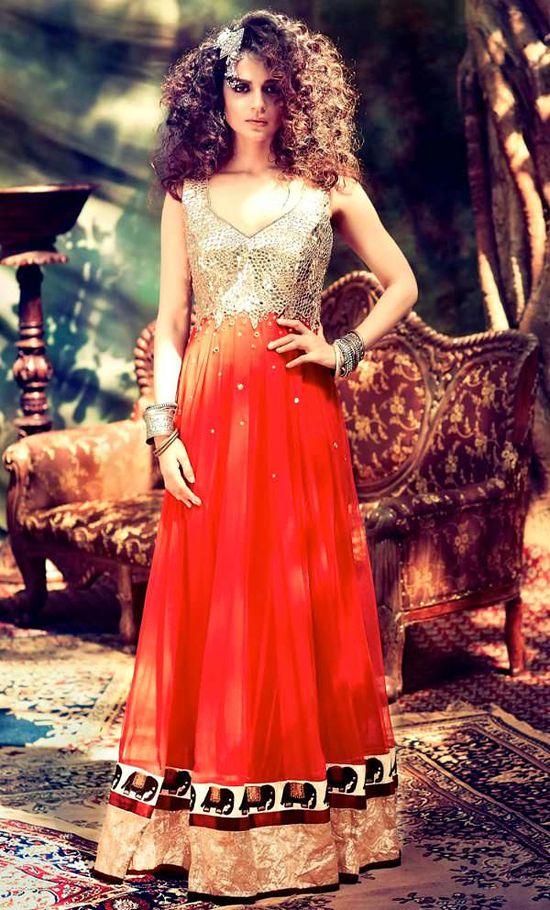 The pentagon neckline comes under deep neckline categories. As the name suggests, it is in the shape of a pentagon that surely flaunts your cleavage. Pair up the outfit traditionally with a dupatta and look sexiest of all. Also, in this neckline, you can go crazy with neckpieces of jewelry as well.
18. Portrait Neckline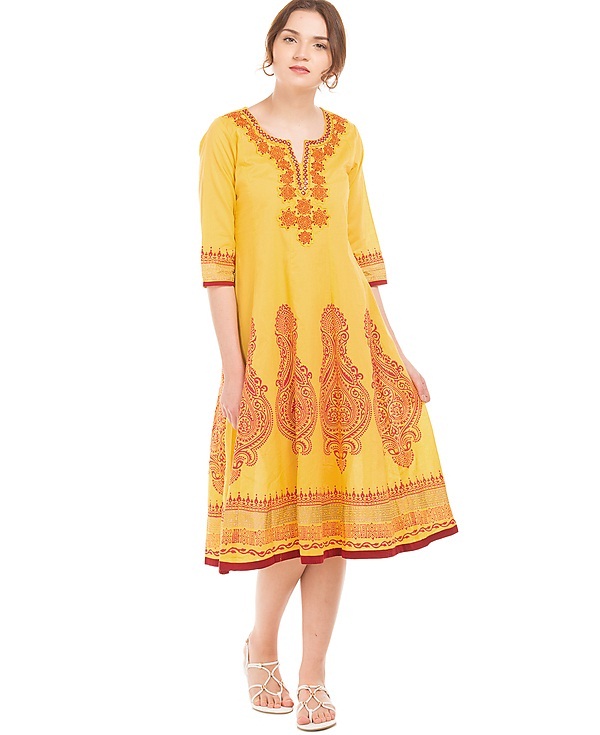 The portrait neckline is an evergreen and classy neckline design of Kurtis that can be worn by women of every age. It comes in deep necklines that flaunt the collarbones and broaden the shoulders. However, always keep in mind that it shows a huge amount of the area above the bust. This is one of the best neck designs for a suit.
19. Queen Anne With A Scoop Neckline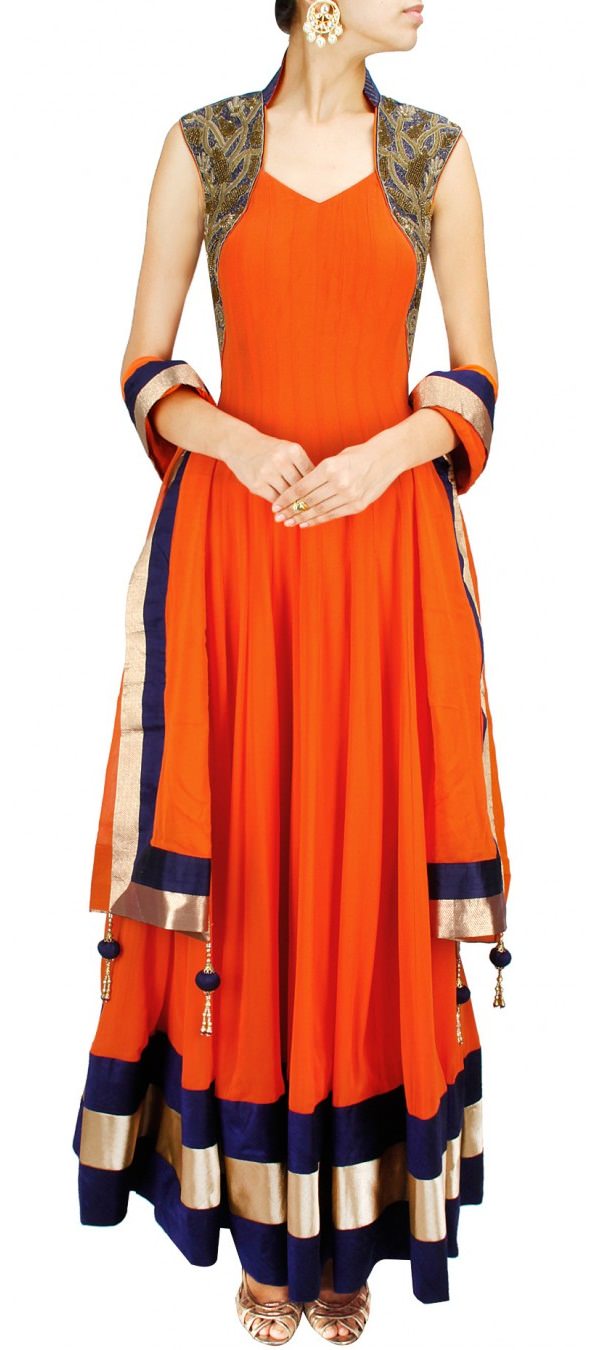 Even though Queen Anne with a scoop neckline is a pentagon or a V scoop neckline, it provides ample coverage for the support under your Kurti. Since it tends to show some skin and cleavage, it is a very popular neck design for bridal gowns. To enhance the look of the neck design, you can accessorize with amazing jewelry.
20. Mandarin Neckline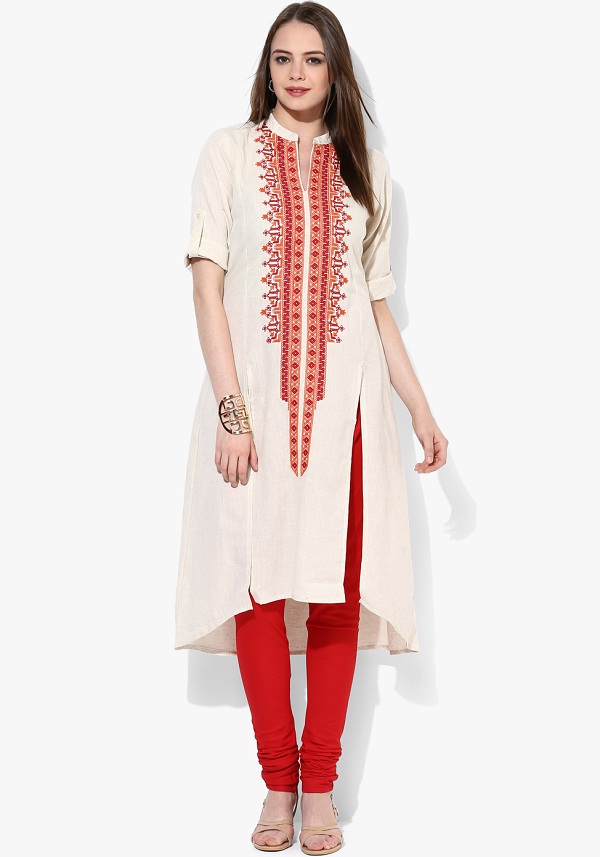 You would definitely prefer a mandarin collar neck if you love collar neckline in your Kurti. Even though this neckline is quite popular in shirts, it is acquired beautifully by Kurtis as well. If you notice, it has a short folded stand-up collar that gives a unique elegance to your style. Undoubtedly, it is an amazing choice for high-necked women.
21. Raglan Neckline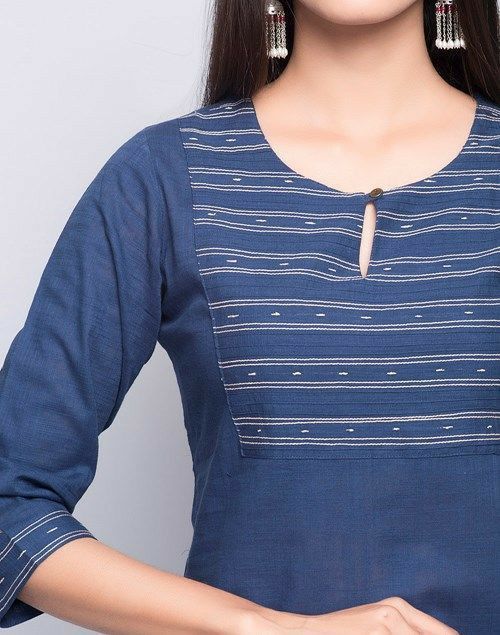 Do you know that this neck design for suits is derived from Raglan sleeves? The neckline has the underarm fabric extended to the neckline. Besides that, it has an additional fabric as well that goes around the neck to form the neckline. Usually, this neckline is used in sleeveless Kurtis as it accentuates the collar bones and shoulder line.
22. Round Neckline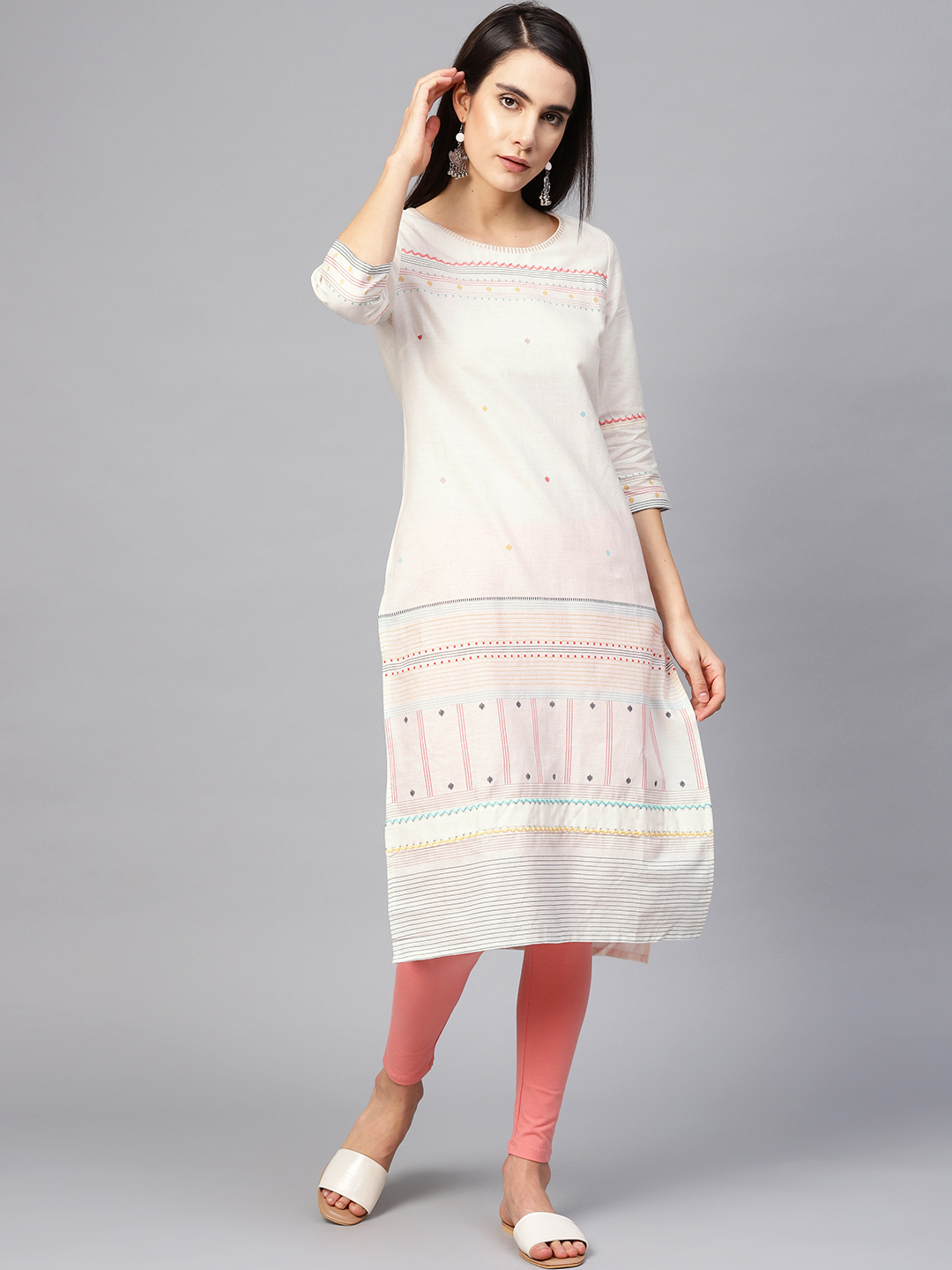 When it comes to all-in-one neck designs for the suit, a round neckline is one of the most popular necklines among all women. No matter what body shape or size you are, it looks great on everybody. Whether you are going for an official meeting or just on a casual date, you can never go wrong with the round neckline.
23. Scoop Neckline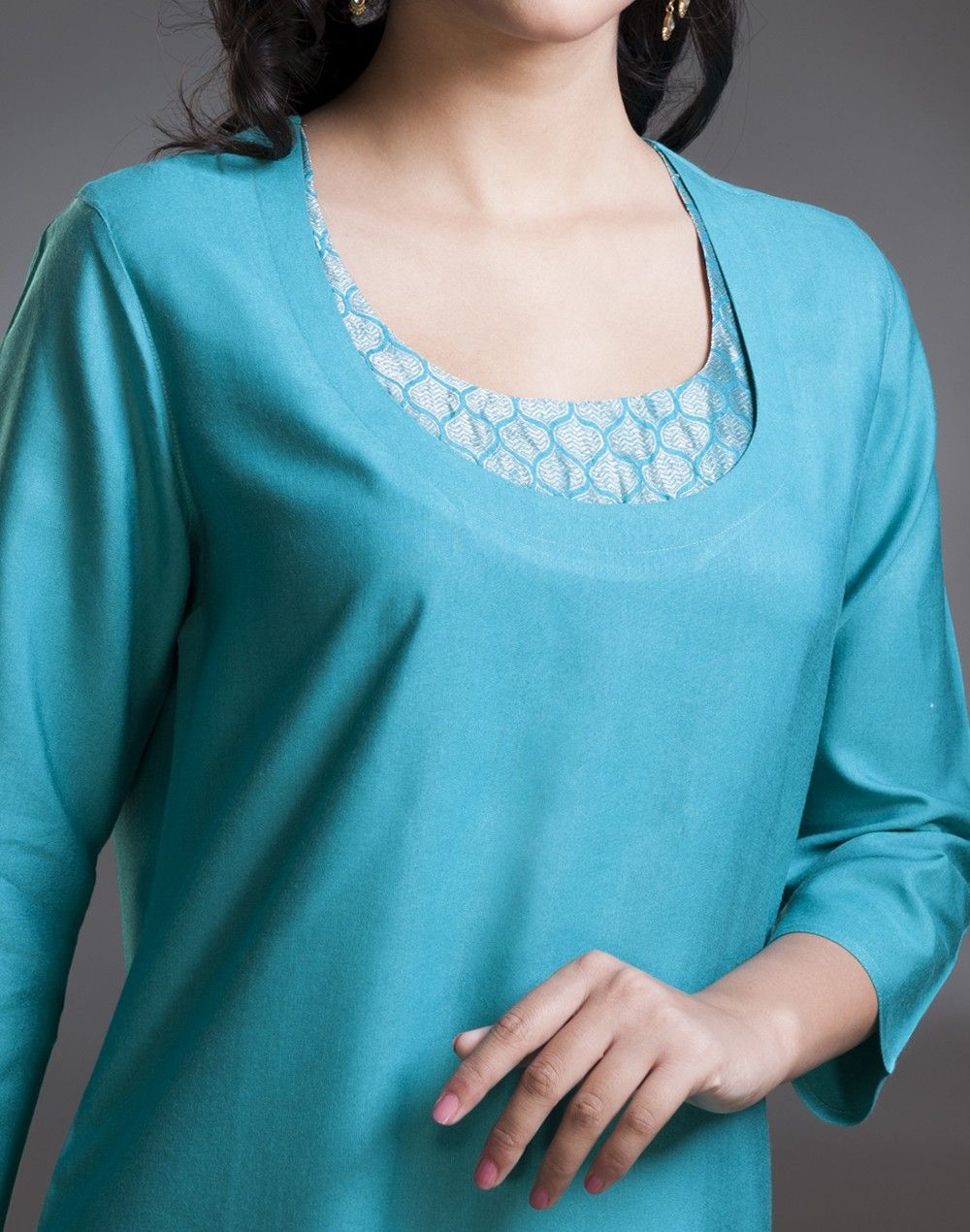 As the name suggests, this neckline comes in the shape of an ice cream scoop. With a deeper curve around the neckline, it is oval or round in shape that gives an oomph factor to your attire. Since this neck design for suits flatters the shoulder bones, you can surely accessorize it with a prominent necklace.
24. Square Neckline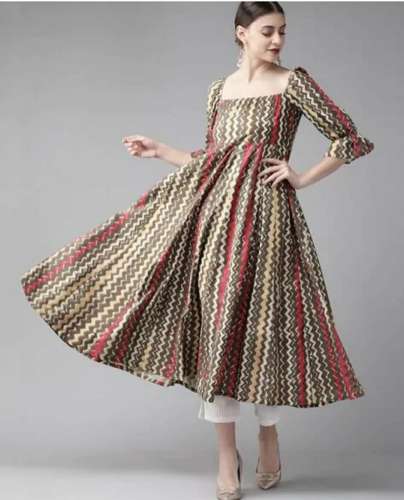 The square neckline is yet another neck design that looks exactly like its name. This neckline has straight cuts in the form of a square. Since it gives a little bit of a western look, you can surely make it an indo-western thing. Since this neckline elongates the neck, it looks very good on women with shorter necks.
25. Spaghetti Neckline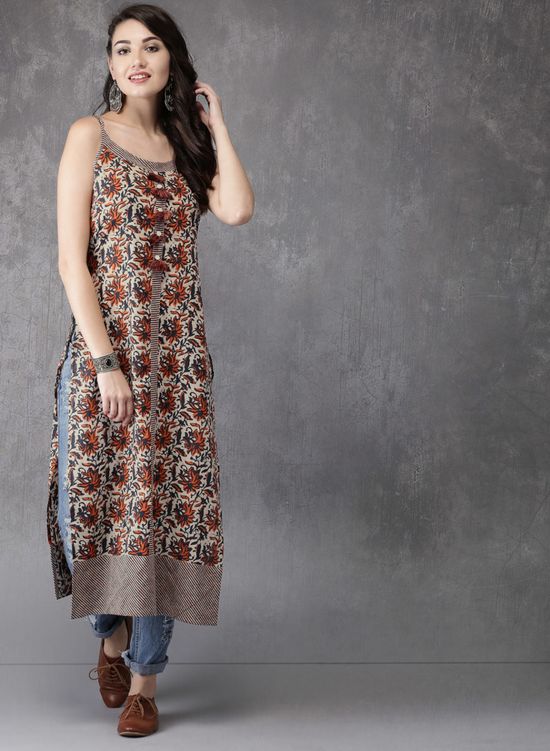 The spaghetti neckline is inspired by the spaghetti tops. With spaghetti straps attached, this neckline has the usual U or V plunge to it. You will surely rock this neck design for suits with well-toned shoulders. It is an indo-western neckline that is loved by all women. Besides that, you can also accessorize this neckline with beautiful jewelry.
26. Strapless Neckline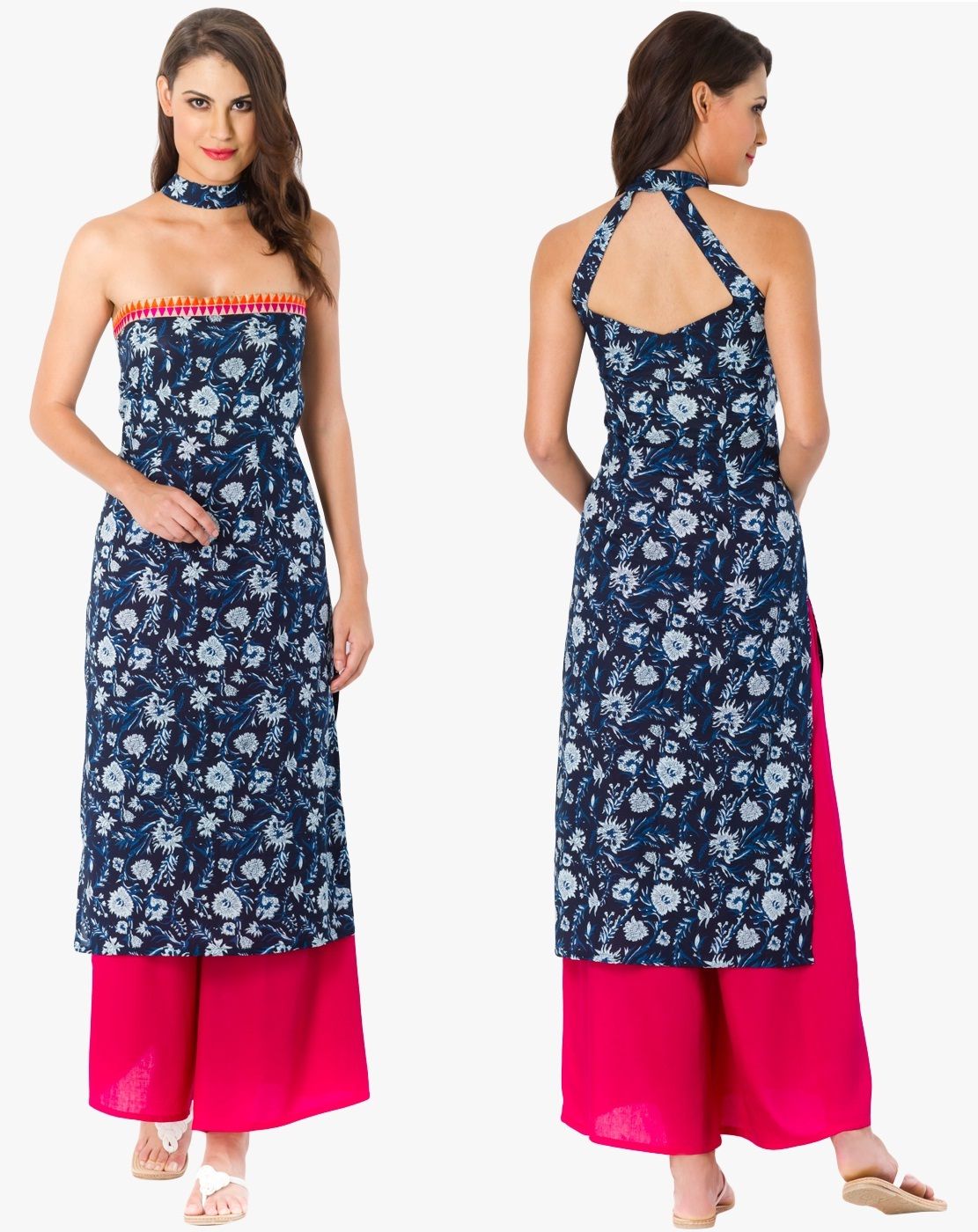 You can go for a strapless neckline if you want to add an aura of extreme western styles. This neck design will show your well-toned collarbones and shoulders with style. It is a neck design of suits that enhance your shoulder line and give an ample skin show. This is a classy yet stylish neck design for women to wear Kurtis.
27. Surplice Neckline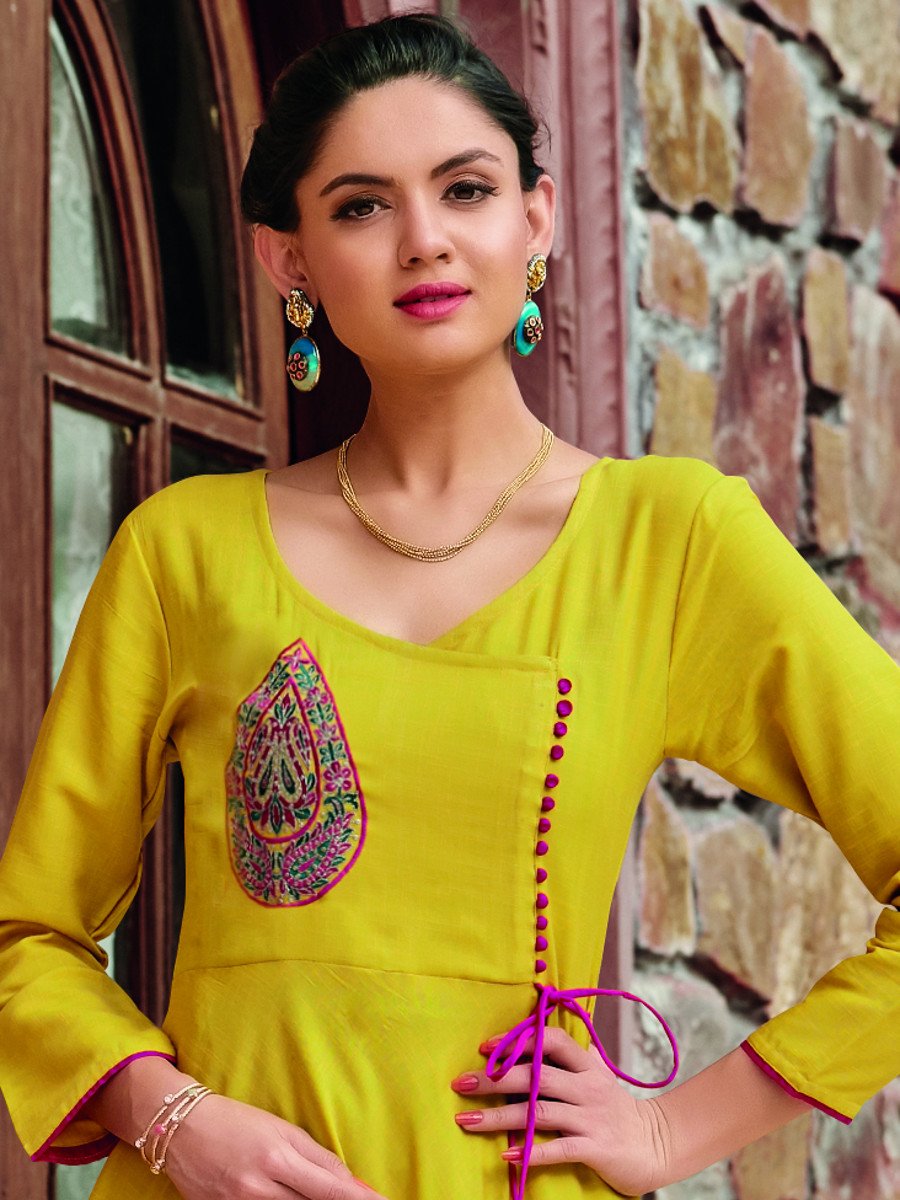 The surplice neckline is one of the best and most admirable neck designs of suits. It forms a front closure with two garments seaming in the middle of the chest. However, it can also be diagonally on the side. To enhance its beauty, the closure seam is embellished with colorful latkhans, seashells, and more.
28. Sweetheart Neckline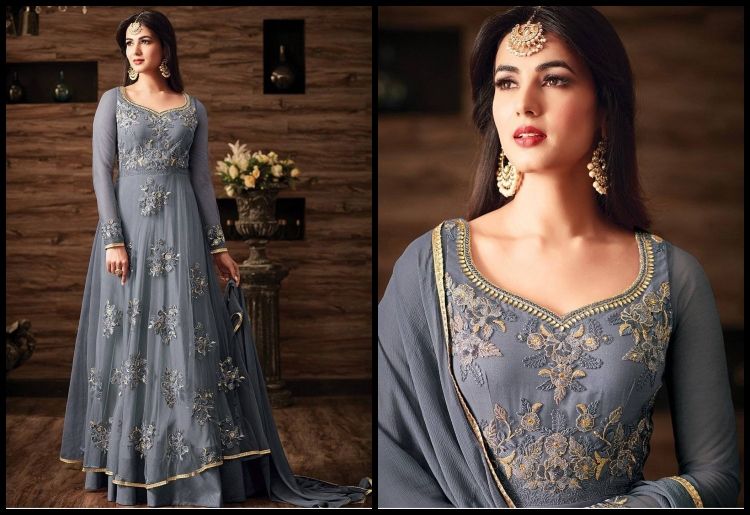 The sweetheart neckline looks very beautiful with suits and blouses. It is in the shape of an inverted heart that suits women of all shapes and sizes. If you haven't noticed, this neckline is quite similar to the V-neckline. Besides that, it is also one of the best neck designs for suits if you want to show off your neckpiece.
29. U Neckline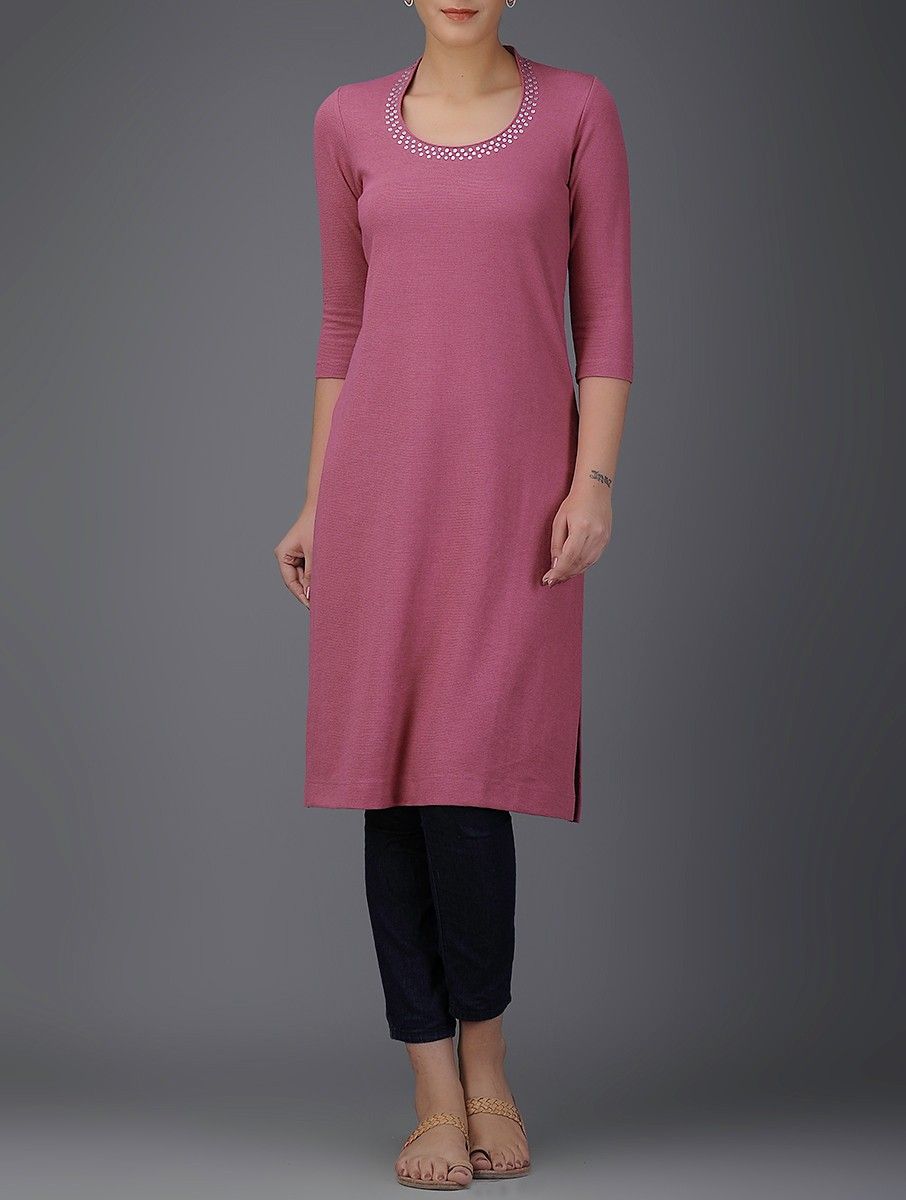 Close to the round neck design, U-neckline creates a perfect U shape at the neck. However, you can go from a simple U to a very deep plunge U as per your choice and comfort. Always keep in mind, that women with long necks should avoid this neck design because it will their neck appear more elongated.
30. V Neckline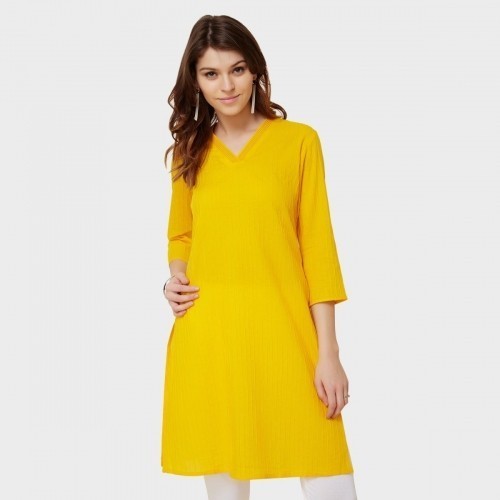 Same as U-neckline, this neck design also ranges from a simple V to a very deep plunge V. Creating a perfect V shape at the neck, it looks amazing on a woman with a shorter neck. Since it appears the neck is elongated, women with longer necks should try to avoid this neck design that is quite famous for being used in suits.