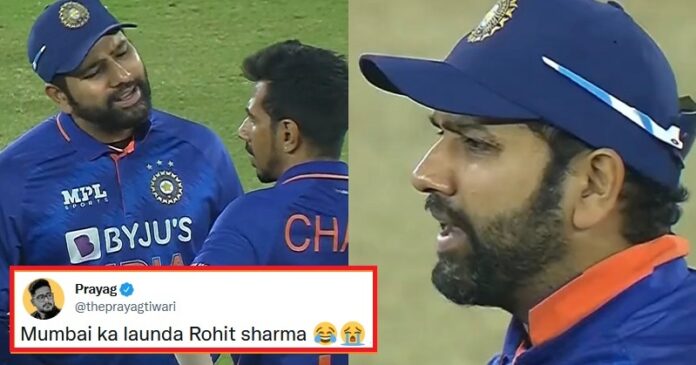 On 9th February 2022 in Ahmedabad, India won the second match of the three-match series by 44 runs against West Indies. With this, India sealed their 11th consecutive bilateral ODI series. Stand-in skipper Nicholas Pooran won the toss because Kieron Pollard was out due to some trouble. Hoping for a few factors to kick in their favor, he opted to bowl first during the evening to ease out the chase for the visitors. In the initial innings of the match, West Indies' pacers backed the decision by reducing India to 43/3 in 12 overs.
As a result, Virat Kohli, Rishabh Pant, and Rohit Sharma soon went to the pavilion. Before vice-captain KL Rahul got run out due to a misunderstanding, he added a partnership of 94 runs with Suryakumar Yadav. Eventually, India finished with 237/9 on the board with Deepak Hooda scoring 29. And at that time, Alzarri Joseph and Odean Smith finished with two wickets each. Unfortunately, when the batting time of the West Indies came, they never actually took off.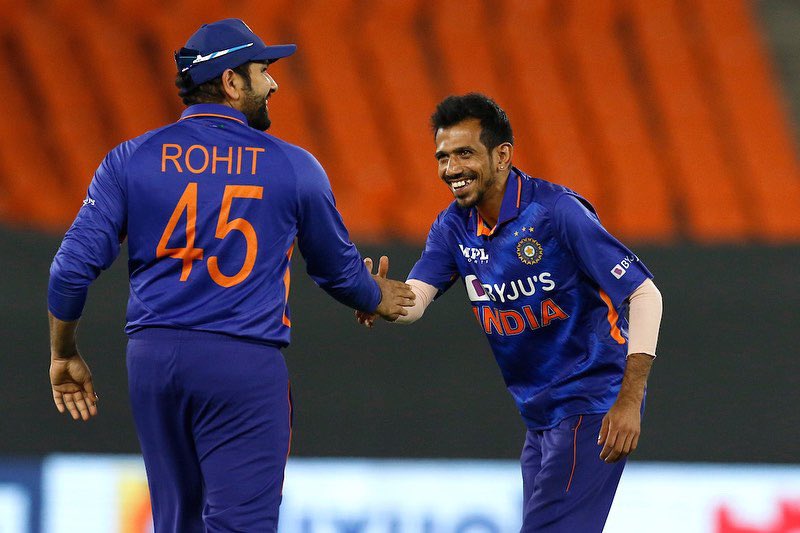 India's paced bowlers led by Prasidh Krishna kept denting the visitors at regular intervals. The starting batsman, Shamarah Brooks (44), Akeal Hosein (34), and Odean Smith (24) were not able to scare the Indian bowlers off because they could not bat for long. On one hand, Shardul Thakur took two wickets, and on the other hand, Krishna finished with an amazing figure of 4/12 in nine overs. The rest of the wickets were shared by the rest of the bowlers. As a result, India sealed an impressive win while defending a moderate total.
In the end part of the match, Rohit Sharma was a bit agitated with Odean Smith who struck a couple of huge blows. At that time, Rohit Sharma was seen scolding Yuzvendra Chahal for taking it easy to change his position. Hilariously, the Indian cricketer asked the leg-spinner why is he being so slow. And after that, he told him to run to his position on the boundary. If you don't know, the duo is great friends and share banter off the field time and again.
Take a look at the video of Rohit Sharma and Yuzvendra Chahal:
After seeing the video, netizen could keep their calm. Some applauded Rohit Sharma and some favored Yuzvendra Chahal in the act.
Take a look at some of the comments of the viewers:
Another Bhaag version from Rohit after the iconic Pujji one..

— movieman (@movieman777) February 9, 2022
This one is for Rohit pic.twitter.com/cKkXmT2We9

— Prem (@rendezevous) February 10, 2022
Rohit showing why he is mumbaikar 😂❤️

— Cricket Fanatic (@Loyal_Cricket) February 9, 2022
Rohit showing why he is mumbaikar 😂❤️

— Cricket Fanatic (@Loyal_Cricket) February 9, 2022
Aisa lag raha jaise khatta meetha movie me Akshay Kumar raajpaal yadav ko danta hai🤣🤣🤣

— Rajeev Kushwah (@Rajeevkushwah08) February 10, 2022
Besides this, Rohit Sharma and Yuzvendra Chahal incident, one more hilarious incident got highlighted in this match. Virat Kohli grabs 'stunner' to dismiss Odean Smith. And, interestingly, he celebrates with a dance. Even though he did not perform well while batting, he took an extremely difficult catch to tilt the match in his side. He did fall back but grabbed a sensational reverse cup catch. He sent Odean Smith to the pavilion in just 24 runs and tilt the match towards his side.
However, the interesting part is that he celebrated his victory with a dance step. After taking the catch under pressure, the former Indian skipper got super excited and without any second thought, he was seen celebrating it with a dance step.
Take a look at the dance step of Virat Kohli:
When you don't have to attend post match pressers to repeat the same 50 words in different combinations anymore pic.twitter.com/6sDEq5D53Q

— Sonali (@samtanisonali1) February 9, 2022
Before the teams move to Kolkata for the T20I series, the final match of the ODI series will be played on Friday at the same venue. It will be played on Friday (11th February 2022).