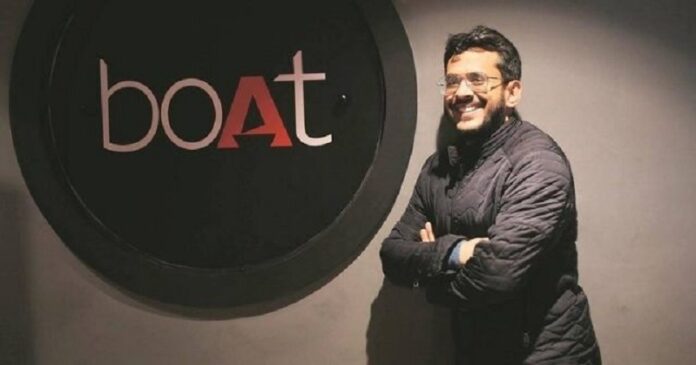 Shark Tank India's judges (Sharks) have grown in prominence as the show's popularity has grown. Before the show aired on Sony T.V., they were not well-known individuals even though people worldwide used their products and services regularly.
Shark Tank India is an Indian counterpart of Shark Tank's famous American business reality program. Aspiring entrepreneurs present their creative company ideas to a panel of judges in the hopes of receiving funding. It's the first season in India, and it features seven sharks (investors) who are investors and entrepreneurs in various fields.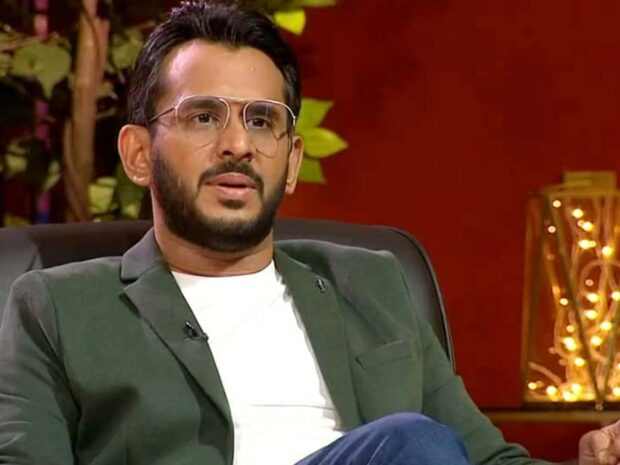 Aman Gupta is one of the show's most popular sharks. Imagine Marketing Services Private Limited, which owns the famous audio consumer electronics brand "boAt," has him as a Co-Founder and CMO. So if you're looking for Aman Gupta Biography and he's one of your favorites, this is the page for you.
Biography
Despite several business failures, Aman Gupta persevered and eventually created a startup that is now the preferred choice of the country's youth. In a short period of time, his audio electrical company boAt has become a top global brand. The firm has grown at an incredible rate, currently accounting for 48 percent of the market share in this field.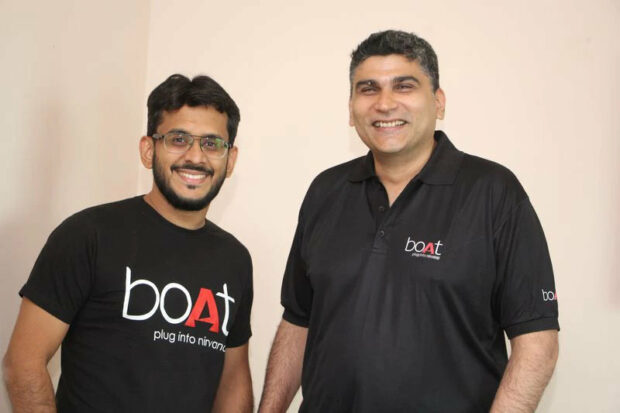 Continue reading this article to learn more about Aman and his success story.
Life and Education
On March 4, 1982, he was born in Delhi and graduated from Delhi Public School (DPS) R.K. Puram in the Commerce stream in 1998.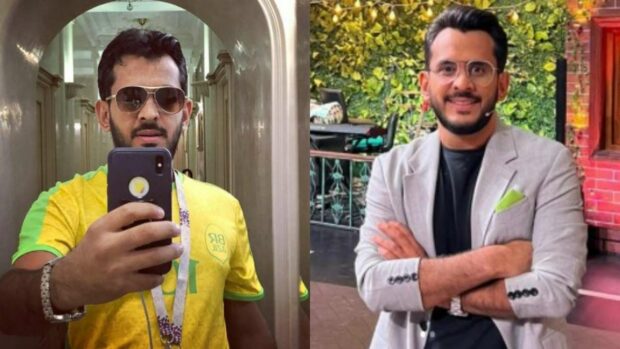 After graduating from DPS, he enrolled in Shaheed Bhagat Singh College, Delhi University, to study B. Com. in 1998. However, Aman's father encouraged him to pursue a career as a Chartered Accountant throughout his undergraduate years, and he enrolled in the ICAI CA program in 1999. Between the two programs, he lost interest in C.A. Despite this, he graduated from the C.A. program in 2022, making him one of India's youngest C.A.s.
Career
He joined Citibank as an Assistant Manager after obtaining his C.A. and stayed there till 2005. Aman founded Advanced Telemedia Pvt Ltd with his father in September 2005. He was the company's CEO and co-founder. However, when his firm did not do well, his wife advised him to obtain an MBA. As a result, he enrolled in the MBA (Finance and Strategy) program at Indian School Business in 2010. He was also an exchange student at Kellogg Graduate School of Management, where he earned an MBA in General Management and Marketing.
Following his MBA, he worked with KPMG as a Senior Management Consultant (2011–2012) and HARMAN International as a Director (2012–2013).
Personal Life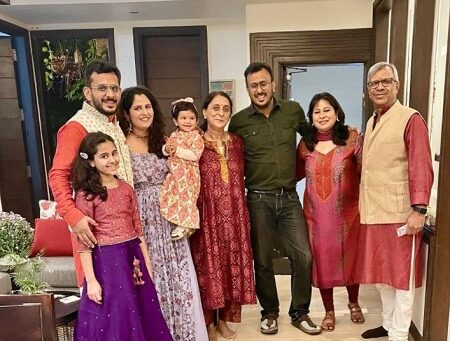 He has two siblings: Anmol Gupta, his brother, and Neha Gupta, his sister. In the year of 2008, he married Priya Dagar. Ada Gupta and Miraya Gupta are their two daughters.
Aman Gupta Net Worth
Aman is the company's Co-Founder and Chief Marketing Officer. The boAt is a millennial-focused company that sells headphones, headsets, smartwatches, speakers, and other consumer audio gadgets and wearables. It has grown in prominence in a short period of time and is currently one of India's top five wearable brands. Aman Gupta's never-say-die mentality and lessons learned from mistakes have helped him carve out a niche in the industry.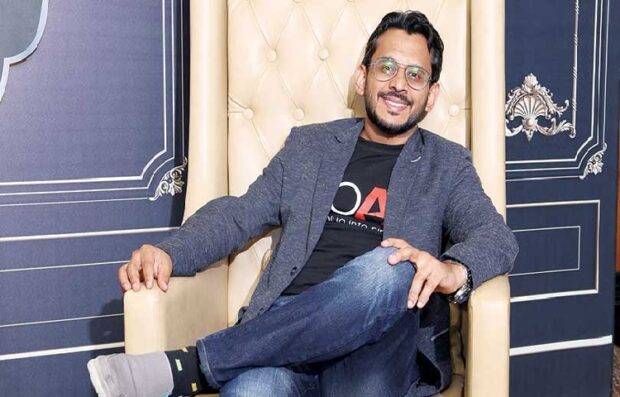 Before entering the reality program, Aman Gupta was already an active investor. He has made investments in several businesses and startups. According to GQ India, Aman Gupta has a net worth of 10500 crores.
Few Interesting Facts about Aman Gupta
1. Aman Gupta is one of India's youngest chartered accountants. He earned his CA in 2022 when he was just 20 years old.
2. Various accolades have been bestowed to him. Businessworld Young Entrepreneur Award in 2019, Entrepreneur of the Year Award in 2020, and so on.
3. He is also the Chairman of the Internet and Mobile Association of India's D2C Council.
4. Influencers are used by boAt to promote the brand, and these brand influencers are referred to as "BoAtheads." Kiara Advani, Hardik Pandya, Shreyash Iyer, Diljit Singh, and others are among the brand influencers.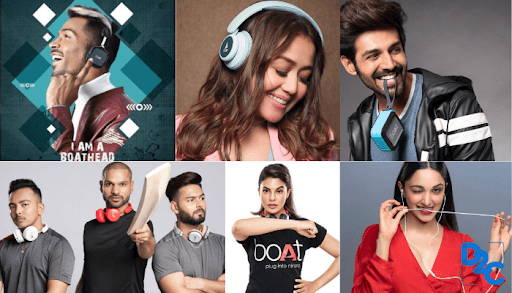 5. Jeff Bezos is the inspiration behind Aman Gupta.
6. In the year 2021, he was also named to the Economic Times' 40 Under 40 list.
7. In addition, he was named Most Stylish Entrepreneur in the Lokmat Most Stylish Awards.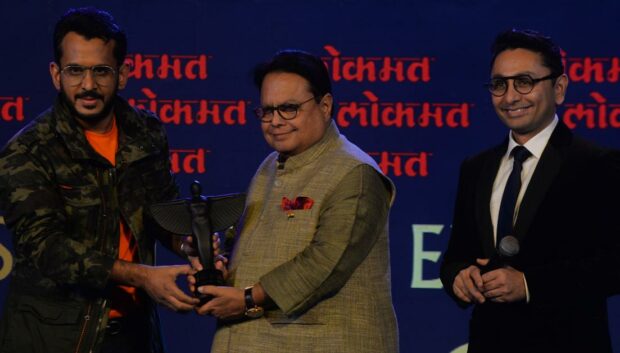 8. He rose to prominence after serving as a judge on the first season of Shark Tank India.
9. He has 357k followers on Instagram.
10. He worked as Marketing Director in Harman Internationals.
11. Completed his graduation degree from Shaheed Bhagat Singh College.
12. He has done B.com and has two MBAs in his brochure.
13. He worked in Citibank as an assistant manager.
14. He has done his MBA in finance and strategy from Indian School Of Business.
15. And another MBA in General Management and Marketing from Kellogg Graduate school of management as an exchange student.
16. Aman Gupta's Wife is Priya Dagar.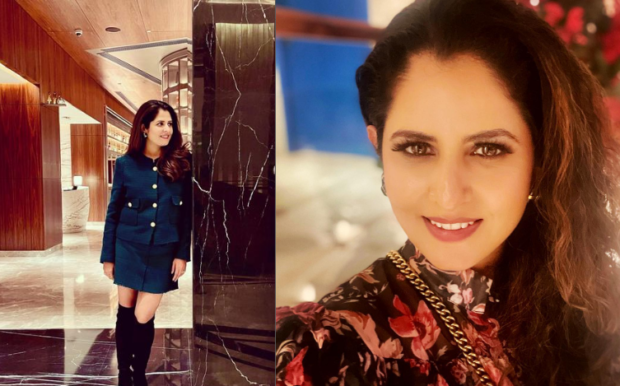 17. He is one of the Shark Tank India Judges.
18. Aman Gupta is almost 40 years old.
19. Aman Gupta Net worth is more than 10000 cr.
20. He has two siblings.
21. He has two daughters namely – Ada Gupta and Miraya Gupta.
22. His first start-up was Advanced Telemedia Pvt Ltd, which didn't work out.
23. He invested in more than 10 startups before Shark Tank India.
24. He is believed to support young talents.
25. He is a certified C.A. from ICAI.
26. He lost his interest in C.A. in between the program.
27. According to reports, Aman Gupta's annual salary from BOAT is over INR 40 crore.
28. In 2020, he won the Entrepreneur of the year award.
29. He has been featured in various newspapers.
30. He is fond of alcoholic beverages and has been spotted on many occasions.
Conclusion: The article includes the net worth, facts, and personal life of the Shark Tank India judge Aman Gupta. To know more about the incomes and personal life of the other judges of Shark Tank India, click more articles on our page, mews. in.