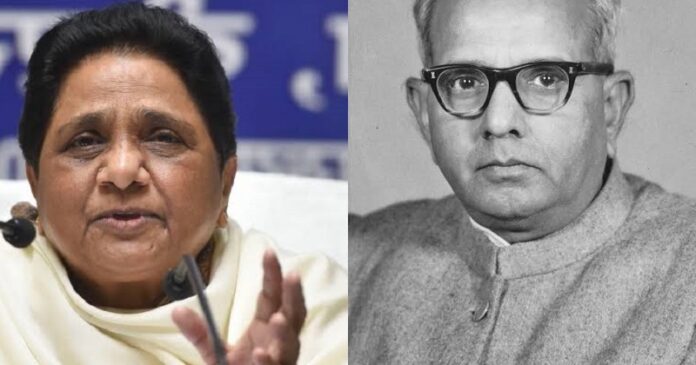 Govind Ballabh Pant, Premier of the United Provinces, became the first Chief Minister of the newly renamed Uttar Pradesh on January 26, 1950. Eleven of Uttar Pradesh's twenty-one chief minister's belonged to the Indian National Congress, including him. V. P. Singh, a future Prime Minister of India, was among them, as was Charan Singh of the Rashtriya Lok Dal.
The state has had placed under President's control eleven times, most recently in 2002, leaving the post of Chief Minister vacant. Sucheta Kripalani and Mayawati are the two women who have served as chief ministers of Uttar Pradesh. Akhilesh Yadav of the Samajwadi Party served as the Chief Minister of Uttar Pradesh from 2012 to 2017; at 38 years old, he is the youngest person to have held the position.
Here is the list of all the CM of UP.
1. Muhammad Ahmad Said Khan Chhatari(17 May 1923 – 11 January 1926)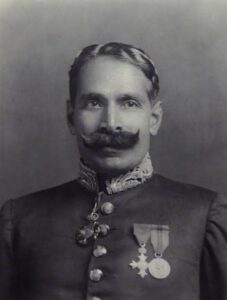 On November 12, 1930, Nawab Chhatari attended the inaugural Round Table Conference, which got held at St. James's Palace in London. From July to August 1941, the Nawab of Chhatari served on India's National Defence Council. In August 1941, the Nawab of Chhatari got named President of the Nizam of Hyderabad's Executive Council.
Networth of Nawab Chhatari: N/A
2. Govind Ballabh Pant(17 Jul 1937- 02 Nov 1939)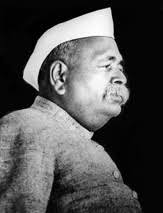 His prudent reforms and steady government in Uttar Pradesh helped to stabilize the economy of India's most populous state. Among his accomplishments as Prime Minister was the eradication of the zamindari system. He also approved the Hindu Code Bill, which made monogamy mandatory for Hindu men and granted Hindu women divorce and inheritance rights to ancestral property.
Networth of Govind Ballabh Pant: N/A
3. Sampurnanand (28 Dec 1954 – 6 Dec 1960)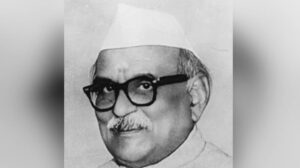 Sampurnanand was a member of the Non-Cooperation Movement and edited Maryada, a Hindi monthly published in Benaras by Pandit Madan Mohan Malaviya. The Congress Socialist got elected to the All-India Congress Committee in 1922 and served as the provincial minister for Education in the Uttar Pradesh cabinet. From April 1962 until April 1967, he served as Governor of Rajasthan, overseeing ministries like education, finance, and domestic labor.
Networth of Sampuranand: N/A
4. Chandra Bhanu Gupta (07 Dec 1960 14 Mar 1963)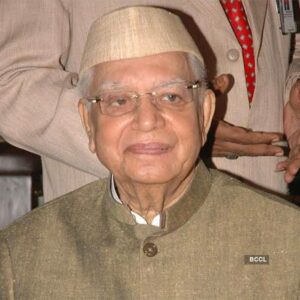 Gupta was the driving force behind the Motilal Nehru Memorial Society, which established a number of educational, social welfare, and artistic institutions in Lucknow. In Lucknow, they include Ravindralaya, the Children's Museum, Bal Vidya Mandir, Acharya Narendra Dev Hostel, a Homeopathic Hospital, many Degree Colleges, and a Public Library. Nirmal Chandra Chaturvedi actively assisted him as he developed a variety of projects for the city's social, cultural, and educational growth.
Networth of Chandra Bhanu Gupta: N/A
5. Sucheta Kriplani (02 Oct 1963 – 13 Mar 1967)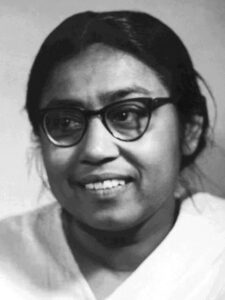 She was India's first female Chief Minister, leading the Uttar Pradesh administration. She got appointed to the group that wrote the charter for India's constitution. On 14 August 1947, she sang Vande Mataram at the Constituent Assembly's Independence Session, just minutes before Nehru made his famous "Tryst with Destiny" address.
Networth of Sucheta Kriplani:  65 Lakh
6. Charan Singh (03 Apr 1967 – 25 Feb 1968)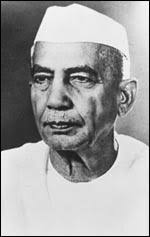 Between 28 July 1979 and 14 January 1980, he was India's 5th Prime Minister. He resigned on August 20, 1979, after only 23 days in office, becoming the only Prime Minister never to have Parliament's confidence. He was the principal architect of land reforms in Uttar Pradesh, and he played a key role in the drafting and finalization of the Department Redemption Bill 1939, which provided significant relief to rural creditors.
Networth of Charan Singh: 22 Lakh
7. Tribhuvana Narayana Singh (18 Oct 1970  – 03 Apr 1971)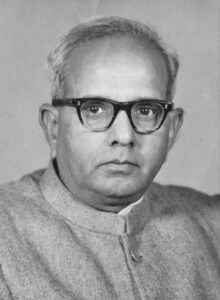 Ram Prakash Gupta is just the second person after Tribhuvan Narain Singh (in October 1970) to become chief minister of Uttar Pradesh without being a member of either house of the state legislature. He was also the Union Minister of Industry and Steel and the Chairman of the Public Accounts Committee. From the late 1970s to 1981, Singh was Governor of West Bengal. From 1932 to 1945, he was also a member of the Provincial and Town Congress Committees in Lucknow.
Networth of Tribhuvan Narayan Singh: N/A
8. Kamlapati Tripathi (04 Apr 1971 – 12 Jun 1973)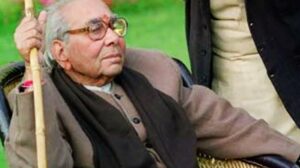 Kamlapati Tripathi was a member of the Non-cooperation Movement in 1921. He was also a member of the Civil Disobedience Movement, for which he got imprisoned. From 4 April 1971 until 12 June 1973, he was the Chief Minister of Uttar Pradesh. His resignation came as a result of the Provincial Armed Constabulary rebellion in 1973. He served as Union Railways Minister twice, once from 1975 to 1977 and again briefly in 1980.
Networth of Kamlapati Tripathi: 28 Lakh
9. Hemwati Nandan Bahuguna (08 Nov 1973 – 04 Mar 1974)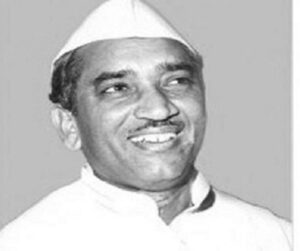 He got appointed State Minister for Communication in the Union Cabinet in 1971. From 1942 until 1946, he got imprisoned as part of the Quit India campaign. He got declared Chief Minister of Uttar Pradesh, India's most populous state, in 1973. However, his tenure was brief, and Prime Minister Indira Gandhi forced him to resign in 1975.
Networth of Hemwati Nandan Bahuguna: 34 Lakh
10. N. D. Tiwari (21 Jan 1976 – 30 Apr 1977)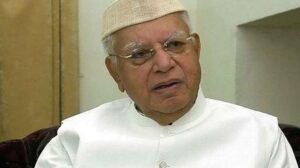 He was the Chief Minister of Uttar Pradesh three times (1976–77, 1984–85, and 1988–89) and the Chief Minister of Uttarakhand once (2002–2007). He was a member of Prime Minister Rajiv Gandhi's cabinet, first as the Minister of External Affairs and subsequently as the Minister of Finance. From 2007 until 2011, he was the Governor of Andhra Pradesh.
Networth of ND Tiwari: 3 Crore
11. Ram Naresh Yadav (23 Jun 1977  – 27 Feb 1979)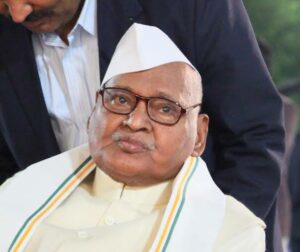 Ram Naresh Yadav got engaged in social service and had a good relationship with socialist leader Raj Narain. The Madhya Pradesh Special Task Force (STF) filed an FIR against Yadav on February 24, 2015, for his alleged participation in the multi-crore Madhya Pradesh Professional Examination Board (MPPEB) fraud. In the 2004 general election, he ran on the Indian National Congress ticket from Azamgarh but lost to Ramakant Yadav of the Bahujan Samaj Party.
Networth of Ram Naresh Yadav: 7 Crore
12. Babu Banarsi Das  (28 Feb 1979 – 17 Feb 1980)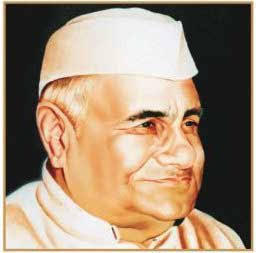 Banarasi Das was a liberation warrior. During India's independence war, he got imprisoned several times. In 1977, he got elected to the Uttar Pradesh Vidhan Sabha as a member of the Janata Party from Hapur or Khurja. When the Janata Party split, he joined Charan Singh's group. He got defeated in the Vidhan Sabha election of 1980.
Networth of Babu Banarasi Das: N/A
13. V. P. Singh (09 Jun 1980 – 18 Jul 1982)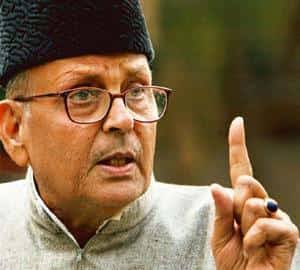 He became the Chief Minister of Uttar Pradesh in 1980 and was well-known for his confrontation with the Phoolan Devi gang. Singh held many cabinet positions during Rajiv Gandhi's tenure, including Minister of Finance and Minister of Defence. During his term as Prime Minister, he executed the Mandal Commission recommendations for India's backward castes, which sparked widespread opposition.
Networth of VP Singh: 2.84 Crore
14. Sripati Mishra (19 Jul 1982 – 02 Aug 1984)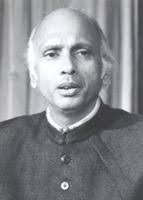 Sripati Mishra got elected to the Vidhan Sabha for the first time in 1980, and he later became its speaker. He took over as Chief Minister when Vishwanath Pratap Singh resigned in 1982. He was one of a few politicians who rose through the ranks of village politics to become the state's top official.
Networth of Sripati Mishra: 3.42 Crore
15. Vir Bahadur Singh  (24 Sep 1985 – 24 Jun 1988)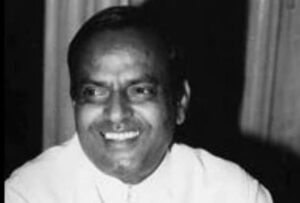 Rajiv Gandhi was named Union Minister of Communication in 1988. His close associates were the late Om Prakash Pandey and Mr. Brij Bhushan Singh. They have had allotted Vir Bahadur Singh's political efforts in Eastern Uttar Pradesh. He was a very active young leader in the Allahabad University, Banaras Hindu University, and Purvanchal University belt.
Networth of Vir Bahadur Singh: 28 Crore
16. Mulayam Singh Yadav (05 Dec 1989 – 24 Jun 1991)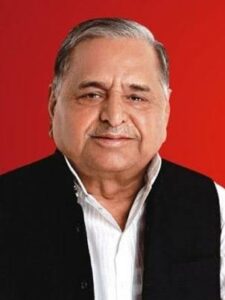 After the national administration of V. P. Singh fell apart in November 1990, Yadav joined Chandra Shekhar's Janata Dal (Socialist) party and remained in power as chief minister. Yadav established his own Samajwadi Party in 1992. (Socialist Party). In 1993, he formed an alliance with the Bahujan Samaj Party for the Uttar Pradesh assembly elections, which got scheduled for November 1993. Yadav got groomed by figures such as Ram Manohar Lohia and Raj Narain and was first elected as a Member of the Legislative Assembly of Uttar Pradesh in 1967.
Networth of Mulayam Singh Yadav: 16.52 Crore
17. Kalyan Singh (24 Jun 1991 – 06 Dec 1992)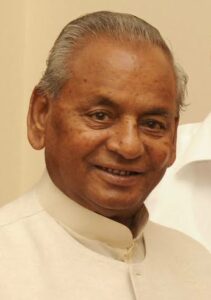 He was the Chief Minister of Uttar Pradesh twice and a Member of Parliament. Klayan Singh was the Chief Minister of Uttar Pradesh at the time of the Babri Masjid's demolition in December 1992. He gets regarded as an emblem of Hindu nationalism and the movement to build a Ram temple in Ayodhya.
Networth of Kalyan Singh: 62 Lakhs
18. Mayawati (03 Jun 1995 – 18 Oct 1995)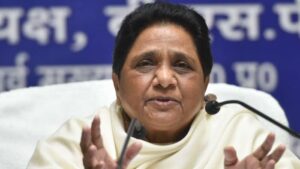 She has served as Uttar Pradesh's Chief Minister four times. She is the Bahujan Samaj Party's national president. Mayawati's reign has had met with both acclaim and criticism. Millions of Dalits in India see her as an idol, referring to her as Behen-Ji. She resigned as party leader on March 7, 2012, after losing the 2012 legislative assembly elections to the opposing Samajwadi Party.
Networth of Mayawati: 111.26 Crore
19. Ram Prakash Gupta (12 Nov 1999 – 28 Oct 2000)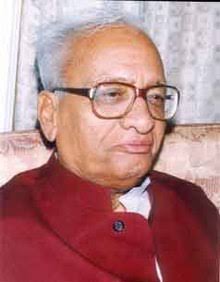 He was a member of both the Bharatiya Janata Party and its predecessor party, the Bharatiya Jana Sangh. Kalyan Singh became entangled in various issues and got blamed for the party's dismal performance in the 1999 Lok Sabha elections. He got appointed Governor of Madhya Pradesh on May 7, 2003.
Networth of Ram Prakash Gupta: 43 Crore
20. Rajnath Singh (28 Oct 2000 – 08 Mar 2002)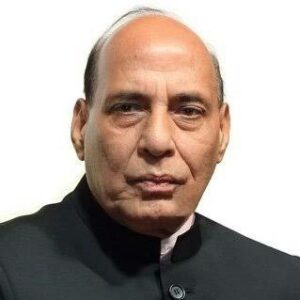 While serving as Chief Minister of Uttar Pradesh, he accused the Samajwadi Party of favoring a specific group. He attempted to rationalize the quota structure in government positions by introducing the most backward classes among the OBC and SC, so that the benefit of the reservation may reach the most disadvantaged members of society. In the year 2002, he resigned from the job of Chief Minister of Uttar Pradesh after only two years in office since the BJP Government was in minority at the time of the ground test.
Networth of Rajnath Singh: 4.62 Crore
21. Akhilesh Yadav (15 Mar 2012 – 19 Mar 2017)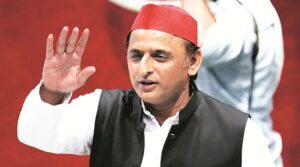 In a by-election in 2000, Yadav got elected to the 13th Lok Sabha from Kannauj. During his term, the Agra-Lucknow Highway, India's most modern and longest expressway, got constructed and opened, being the first of its type got built in the lowest amount of time. During his tenure as Prime Minister, he also placed a strong emphasis on development.
Networth of Akhilesh Yadav: 40 Crore
22. Yogi Adityanath Current Chief Minister(19 Mar 2017 – Present)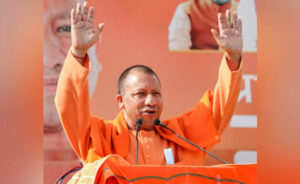 According to scholar Christophe Jaffrelot, Yogi Adityanath belongs to a unique lineage of Hindutva politics in Uttar Pradesh that gets traced back to Mahant Digvijay Nath, who spearheaded the Hindus' conquest of the Babri Masjid in Ayodhya on 22 December 1949. Following his election as chief minister, the administration ordered the closure of all unlawful slaughterhouses in Uttar Pradesh. He prohibited the use of cigarettes, paan, and gutka in state government offices and directed employees to devote 100 hours per year to the Swachh Bharat Mission. 
Networth of Yogi Adityanath:  1.5 Crore.