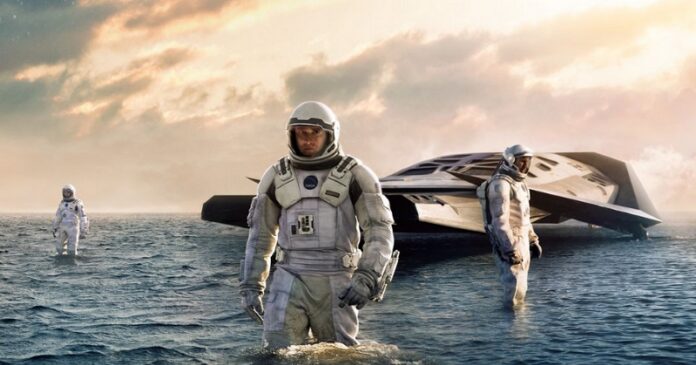 Banging on about being stoned is very lame, and it should have some effect on your credit rating. However, there is no denying that being high and films go together like Cheech and Chong. It's hard to put a finger on exactly what it is about watching movies when you are stoned, but it's almost as if there's some connection of not being unable to good storytelling judgment. So, what should you do now?
What's common between movies that are so bad, movies that look absolutely silly, and movies that are very difficult to understand? They make you question the sanity of the makers. However, they all super fun to watch when you're high. These movies would totally go over your head if you were sober.
Whether you're after something to chuckle gormlessly to or use as a prompt for rambling existentialist 'conversations', here are some of the best stoner movies you would love to watch. So, let's dig into it:
1. Inception (2010)
Nolan made this film on heists happening in a dream state as he is always known for his complex films. This movie received a lot of criticism for its convoluted logic. However, it might be just the perfect movie to watch when you are not in your senses.
IMDB Rating: 8.8/10
Genre: Action, Adventure, Sci-Fi
Watch On: Amazon Prime Video
2. Dazed And Confused (1993)
Richard Linklater's film features a whole ensemble of Matthew McConaughey, Ben Affleck, Adam Goldberg, Milla Jovovich, and Jason London, who were relatively unknown then. This breakthrough film revolves around a bunch of seniors on their graduation night and addresses the generation of the late 70s and early 80s. And they thought that Marijuana, rock bands, and drinking were the only answers to life's biggest questions.
IMDB Rating: 7.6/10
Genre: Comedy
Watch On: Amazon Prime Video
3. The Xpose (2014)
The trailer got our attention with the chart-buster 'Ice cream khaaungi…Kashmir jaaungi…' and Himesh Reshammiya's photo-shopped physique. According to the rumors, the movie is so bad, that even the creators turned off the screening after the first half. However, it appears to be a good film to watch when you're high.
IMDB Rating: 3.3/10
Genre: Mystery, thriller
Watch On: Zee5
4. Intersteller (2014)
Again, one of the movies by Christopher Nolan. He might be the stoner's favorite filmmaker. Till the last half an hour, everything was hunky-dory in this film, when they start zooming through Quantum Physics. Especially, concepts like the singularity, slow passage of time, and gravitational constant left everyone dizzy. Watching it high might actually make sense of it.
IMDB Rating: 8.6/10
Genre: Drama, Adventure, Sci-Fi
Watch On: Amazon Prime Video
5. The Harold & Kumar Series (2004 – 2011)
This comedy film series revolves around an Asian-American worker bee and his Indian stoner friend, who lives together. They both undertake adventurous trips in their quest for bong hits. These films will leave you in splits and great fun guaranteed if you watch them whilst you're high.
IMDB Rating: 6.6/10
Genre: Adventure, Comedy
Watch On: Amazon Prime Video
6. Scott Pilgrim Vs The World (2010)
Edgar Wright does a comic book take on teenage romance in this movie where the character Scott Pilgrim has to win a girl's heart by overcoming the army of her ex-boyfriends. The wacky visuals are sure to be good fun if you're watching it intoxicated.
IMDB Rating: 7.5/10
Genre: Action, Comedy, Fantasy
Watch On: Netflix
7. The Lego Movie (2014)
We've been watching our Legos come to life for years now, so this is really nothing new. Of course, we watch it we are intoxicated and are not in our senses. But, all the jokes, steller animation, and action are made so much better when you watch it when you are stoned.
IMDB Rating: 7.7/10
Genre: Adventure, Animation, Comedy
Watch On: Amazon Prime Video
8. Go Goa Gone (2013)
Director duo Krishna DK and Raj Nimodru's venture follows an impressive cast of Vir Das, Anand Tiwari, and Kunal Khemu accompanied by Saif Ali Khan in a Russian avatar. In the movie, they go to a rave party on an island and find everyone's turned into a Zombie when they woke up in the morning. The film is fresh in humor, banter, and dialogue.
IMDB Rating: 6.7/10
Genre: Action, Adventure, Comedy
Watch On: Eros Now
9. Jack & Jill (2013)
Adam Sandler's known to make some bad movies during his time. And with this film, he manages to outdo himself. However, the saddest part is that he dragged Al Pacino along with him in this film. This movie is rated as one of the worst films ever on various lists. That is why if you chose to laugh at the movie, it is most likely that you might enjoy it in an inebriated state. Cheers to that!
IMDB Rating: 7.3/10
Genre: Drama Comedy
Watch On: Amazon Prime Video
Choose from any of the above movies if you do in fact plan on taking the "high"way. Either you will laugh till your insides hurt or you will pass out!!