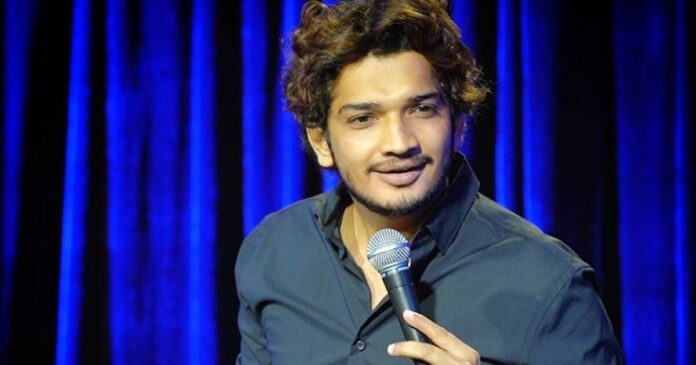 Twitter is one social media platform where people engage in bitter arguments over the most insignificant of things. Recently, the stand-up comedian and reality TV star, Munawar Faruqui started a controversy by commenting on the second season of Family Man 2.
The winner of ALTBalaji's controversial reality show Lock Upp hosted by Kangana Ranaut, the comedian has been previously jailed for his offensive comments and is not new to controversies. After his stint in the reality show, he has gained a massive follower count.
He recently took to Twitter and complained about the quality of Indian web shows and series that dragged him into controversy once again. He wrote,
"Yeh sare indian web shows season 2 mai hugg kyun dete hain?"
Yeh sare indian web shows season 2 mai hugg kyun dete hain?

— munawar faruqui (@munawar0018) June 15, 2022
Though several people ended up agreeing with Munawar's views at first things took a different turn when the writer of the Indian TV show, Family Man 2 responded to Munawar's viral tweet. Suman Kumar responded by saying,
"Excuse me?"
Excuse me? https://t.co/2zramvkJ2H

— Suman Kumar (@sumank) June 15, 2022
Well, Munawar should have seen it coming as his comment can be considered an over-generalization as the Manoj Bajpai starrer second season of Family Man was a commercial success and was critically acclaimed.
After this many agreed that Munawar Faruqui's theory cannot be true because Family Man 2 can easily be considered an exception to that Indian web series are unable of producing good quality and promising sequels to their successful first seasons.
Twitter was filled with reactions from several fans who couldn't agree more with Suman:
Excuse me? https://t.co/2zramvkJ2H

— Suman Kumar (@sumank) June 15, 2022
Udta teer pic.twitter.com/ww7qBuruDY

— khandrogo (@z_shaan95) June 15, 2022
Excuse me? https://t.co/2zramvkJ2H

— Suman Kumar (@sumank) June 15, 2022
Nhi sir tumhare liye nhi hai 🙃

— Aviii (@Avinash72190) June 15, 2022
Exception Sir Exception. Panchayat and Family Man are not in that list.

— Akhil Sharma (@akhilsharma_07) June 16, 2022
The comedian also confirmed on Instagram on Friday by stating that he will not be a part of the stunts-based reality show Khiladi Season 12. He wrote,
"Doston, kuch reasons ki wajah se mai nahi hissa ban paunga KKK ka. I'm really sorry, yakeen mano mera bahot mann tha lekin kismat ko kuch manzur hai, aap sab disappoint ho, lekin nahi ja pane ka muje bhi bura lag raha hai. Entertainment aata rahega (Friends, for some reason I won't be able to be a part of KKK. Trust me I really wanted to but fate has something else in store, you all don't be disappointed, I'm also feeling bad on not being able to go. Entertainment will keep on coming). Need some time alone."