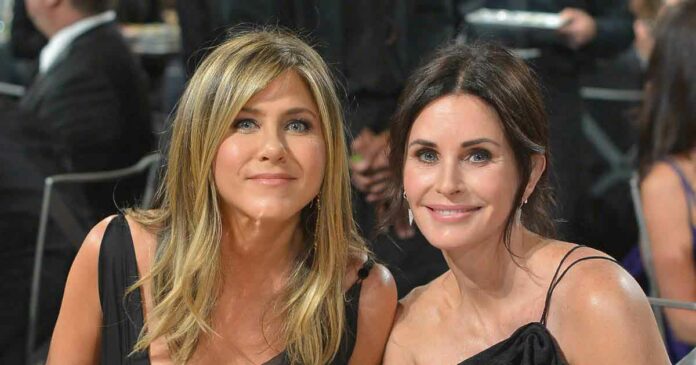 Courteney Cox and Jennifer Aniston have always been close in the show and also off-screen. You must have spotted these two girls together on many occasions. Be it a game of pool, or a random visit to hang out, they spend the most time together than any other two people from FRIENDS.
Recently, the news of FRIENDS Reunion getting rescheduled to 2021 is the big news! If you have not heard it yet, then click this line to read the article where Matthew Perry announced the rescheduled dates of FRIENDS Reunion.
Reunion is surely much-awaited, but one more news concerning FRIENDS came into light back in October when Mirror published an article that said Courteney and Jennifer might consider a spinoff after the reunion. So the bigger question is: Is the spinoff really coming in for fans? Well, if it comes then as per sources it will only feature Jennifer Aniston and Monica Geller. Everyone wishes to see all the six friends together but given their busy schedules and the big stars they are now, it is difficult. Because of such a busy schedule, the date of the reunion could not be finalised before 2020. If we believe sources, then Courteney is the one who acted like the glue to bring together the group and finalise a date for the reunion earlier. But all went in vain.
Closer magazine revealed it to the world that a source informed them, "Lockdown has taught Jen and Courteney that they can depend on each other 100 per cent and that, together, they can make almost anything happen. They've been doing all the leg work for the Friends reunion, and while it's going to go ahead, they've also decided that it might be easier going forward if they concentrate on a project, just the two of them."
This can be understood better by the fact that Courteney spent a chunk of her quarantine rewatching the series and that must have brought back all those memories. Having strong feelings for the series, it's not surprising to know that she might be fascinated to go back and experience those days.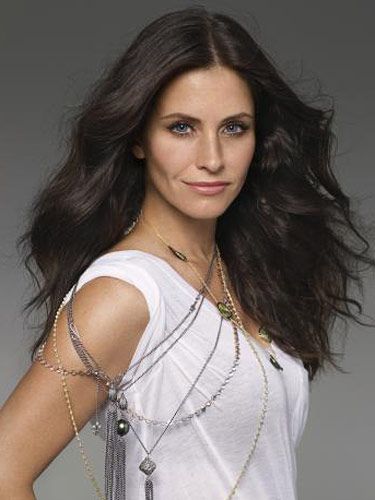 The source to Closer Magazine also revealed that They've said that if the others don't want to do anything past the one-off reunion episode, then they would consider doing a spin-off with their characters, or a new project, which is exciting for them both."
To confirm the news, representatives of both Courteney and Jennifer have been questioned. But their replies are still awaited.