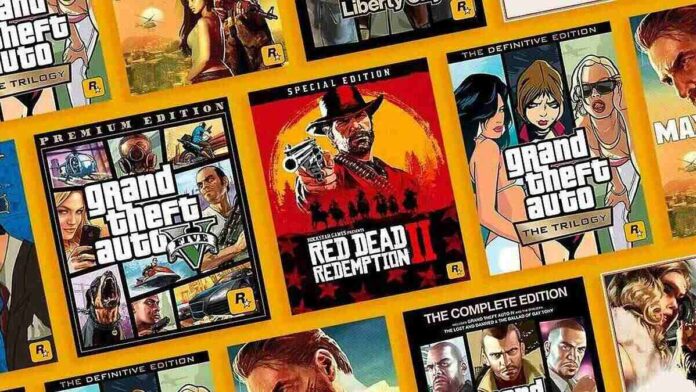 Rockstar Games has produced some of the most iconic and beloved video games of all time. From the classic Grand Theft Auto series to the more recent Red Dead Redemption 2, Rockstar Games has a long history of producing high-quality, engaging games. In this blog post, we will be looking at the top 9 Rockstar Games of all time and ranking them according to their critical and commercial success. Get ready to explore the best that Rockstar Games has to offer!
Rockstar Games: The Top 9 Best Games Of All Time
1) Grand Theft Auto V – Rockstar Games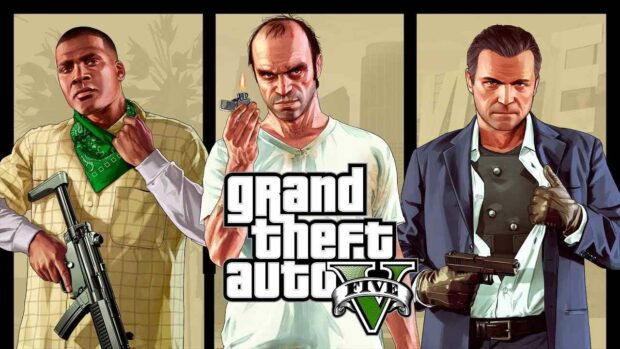 Grand Theft Auto V, or GTA 5, is undoubtedly one of the most popular video games of all time. Developed by Rockstar Games, this action-adventure game has captivated players for years with its intriguing storyline and incredible graphics. As we eagerly await the arrival of the long-awaited Grand Theft Auto 6 (GTA 6), let's take a look at why Grand Theft Auto V has been so successful.
The storyline in Grand Theft Auto V is compelling and engaging. The game follows three protagonists, each with their own unique background and motivations, as they commit crimes to get ahead in the city of Los Santos. From gangsters to celebrities, players are taken on an exciting journey that shows the city's seedy underworld as well as its glamorous exterior. The missions you complete provide an immersive experience as you explore the city and progress through the story.
Not only is the storyline engaging, but the graphics are stunning. From the sprawling cityscape of Los Santos to the detailed character models, everything looks incredibly realistic. The game also features a variety of vehicles and weapons that are sure to make any player feel like they're part of a big-budget movie.
2) Red Dead Redemption 2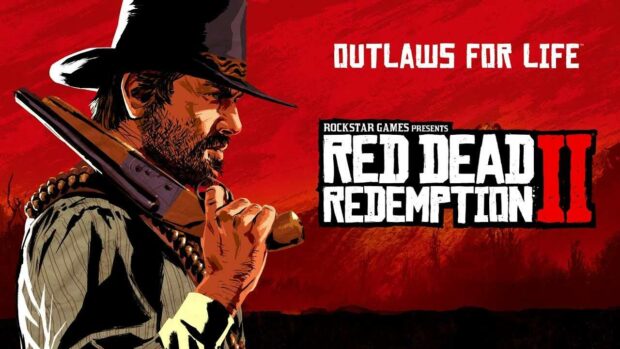 Red Dead Redemption 2 is the most recent game to come from Rockstar Games and it's been a massive hit, making it one of the top Rockstar games of all time. The open-world game has captivated millions with its beautiful graphics and engaging storyline. The game has also become a fan favorite for its strong emphasis on immersion and realism. From the realistic horses to the NPCs that interact with you in an authentic way, RDR2 makes you feel like you are part of the action.
3) L.A. Noire – Rockstar Games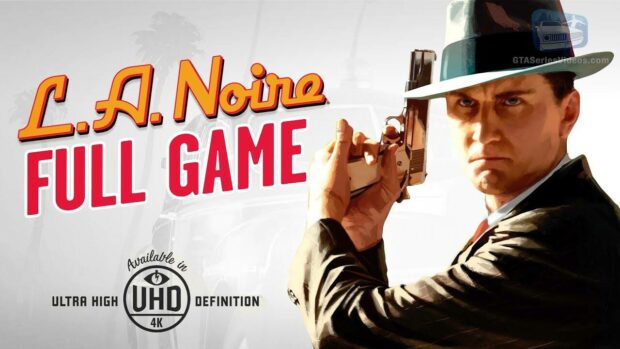 L.A. Noire is a detective-themed video game developed by Rockstar Games and released in 2011 for the PlayStation 3, Xbox 360, and Microsoft Windows platforms. It was later ported to the Nintendo Switch, PlayStation 4, and Xbox One. L.A. Noire is an interactive crime thriller in which you take on the role of Cole Phelps, an ex-Marine and decorated war veteran turned police detective in 1947 Los Angeles. You must investigate various crimes throughout the city, interrogate suspects, and bring justice to those who have committed criminal acts.
L.A. Noire has become a major hit amongst gamers around the world, having sold over five million copies worldwide and earning numerous awards, including several BAFTA, DICE, and Game Critics awards. It was also the first video game ever to be used in a court of law as evidence in a real-life murder trial.
4) Max Payne 3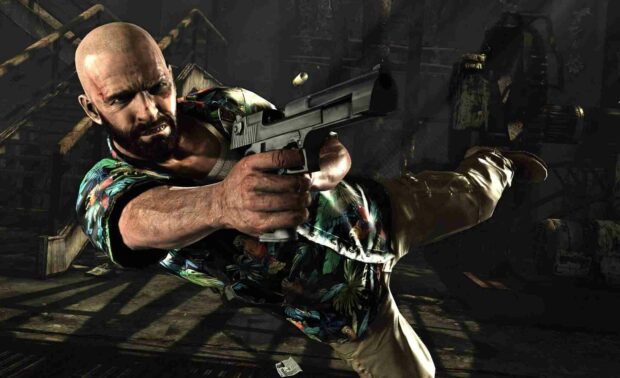 Max Payne 3 is the third installment of the iconic Max Payne series, developed and published by Rockstar Games. It is considered one of the best games ever made, and one of the greatest works by Rockstar Games.
The story follows a retired police officer, Max Payne, who is drawn into the violent underworld of Sao Paulo after a powerful and wealthy family hires him as a bodyguard. He must battle corrupt cops, criminal gangs, and even his own inner demons as he races to unravel the mysteries behind the assassination of the family's beloved patriarch. The game features intense action-packed gunplay, frenetic slow-motion gunfights, an engrossing storyline, and an incredible soundtrack. The visuals and sound are stunningly realistic and further add to the tension and suspense.
Grand Theft Auto 6 may have been announced recently, but it still has a long way to go before it can top the classic Max Payne 3. Rockstar Games GTA 6 promises to take players on an epic journey of crime and carnage across the world, but no one knows how well it will live up to the expectations set by Max Payne 3. All we can do is wait and see what Rockstar Games has in store for us.
Also Read: Top 10 Strategy Games For Android, iOS, And PC
5) Bully – Rockstar Games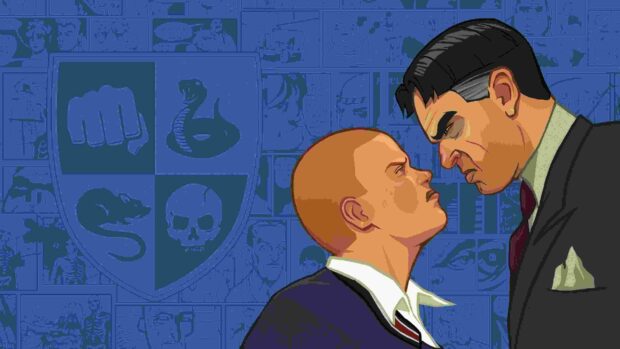 Bully, released by Rockstar Games in 2006, is an action-adventure game set in the fictional town of Bullworth. Players take on the role of a 15-year-old student who must attend Bullworth Academy and navigate the school's social structure. It's often been compared to Grand Theft Auto 6 (GTA 6) due to its similarities in open-world gameplay.
Unlike most other Rockstar Games titles, Bully lets you play as a student rather than a criminal. You can earn money by completing missions, attending classes, and taking part in various mini-games such as dodgeball and arm-wrestling. As you progress through the game, you'll gain access to more areas of the school, such as the gym and the library.
The story takes an interesting twist when you find out that the antagonist is none other than your own teacher. You must use all your skills to outsmart him and eventually put a stop to his reign of terror. With its witty dialogue and interesting characters, Bully remains one of the best Rockstar Games titles to date. Whether you're looking for an engaging story or just want to explore the town of Bullworth, Bully is a must-play for any Rockstar Games fan.
6) GTA: Vice City – Rockstar Games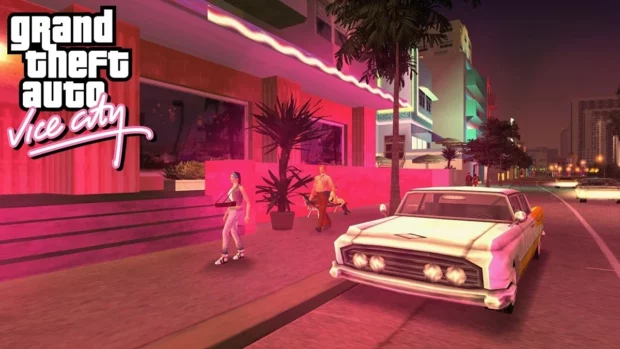 The action-adventure game Vice City was created by Rockstar North and released by Rockstar Games in 2002. It is the sixth installment overall and the fourth main entry in the Grand Theft Auto series, following 2001's Grand Theft Auto III. The single-player narrative follows mobster Tommy Vercetti's ascent to prominence after being released from jail and getting involved in an ambushed cocaine deal in 1986 in the fictitious Vice City (modeled after Miami and Miami Beach). He slowly creates a criminal empire by taking control of other criminal organizations in the city while pursuing those responsible.
7) GTA III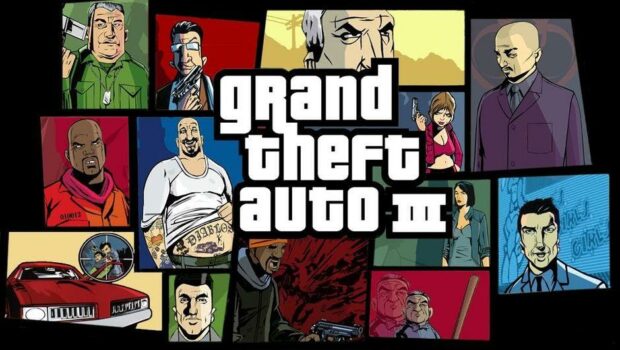 Action-adventure game Grand Theft Auto III was created by DMA Design and released by Rockstar Games in 2001. Following 1999's Grand Theft Auto 2, it is the third main installment in the series and the fifth overall. The world of the game can be explored on foot or by car, and the game is played from a third-person perspective. Players are free to traverse Liberty City, which is divided into three primary zones, thanks to its open-world concept.
8) Manhunt – Rockstar Games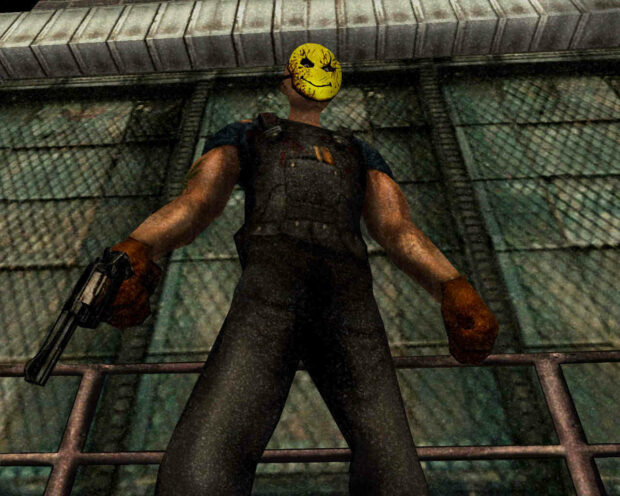 The stealth game Manhunt was created by Rockstar North and released by Rockstar Games in 2003. The original Manhunt game was launched in November 2003 for the PlayStation 2, and then in April 2004 for the Xbox and Microsoft Windows. The narrative, which takes place in the imaginary city of Carcer City, centers on James Earl Cash, a death row inmate who is made to take part in a number of snuff movies in exchange for his release by killing criminal gang members who are assigned to track him down on camera.
9) Smuggler's Run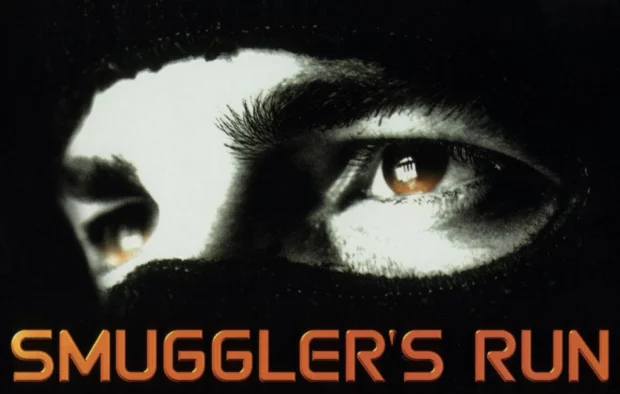 The video game Smuggler's Run was created by Angel Studios and released on October 26, 2000, by Rockstar Games as a launch title for the PlayStation 2. The player controls a smuggler in the game who has access to a variety of vehicles, such as racing cars, military vehicles, and dune buggies. Three different huge, open levels are traversed by vehicles carrying a variety of merchandise. The game, which was a Sony PlayStation 2 early release, has the career and single- to two-player arcade modes.
In conclusion, Rockstar Games is a studio that consistently produces excellent titles and has set the bar for the video game industry. With their new title on the way, it is clear that Rockstar is not slowing down anytime soon. It is safe to say that Grand Theft Auto 6 will certainly make its mark on the gaming world and be remembered for many years to come.