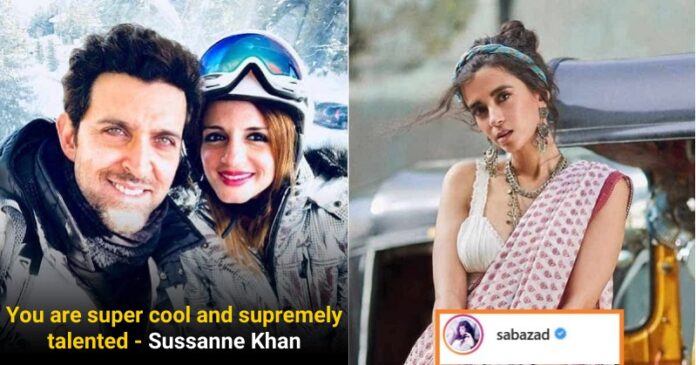 After 14 years of marriage, Hrithik Roshan and Sussanne Khan parted ways in 2014. This news came as a shock for everyone. Despite that, Hrithik Roshan and his ex-wife, interior designer Sussanne Khan have had a cordial relationship even after their divorce. While co-parenting their kids, they have also been each other's cheerleaders. Now, it has been rumored that Sussanne is dating Arsalan Goni, and Hrithik Roshan is making headlines after having dinner dates with Saba Azad.
This rumor has been spread like wildfire among the fans of Hrithik Roshan. It is also said that their alleged love affair is getting stronger with each passing day. As per the sources, the duo met via common friends, and their latest spotting was nothing but a casual meeting. Even though the news of them dating is yet to be confirmed, it looks like the actor's ex-wife Sussanne Khan has already approved of it.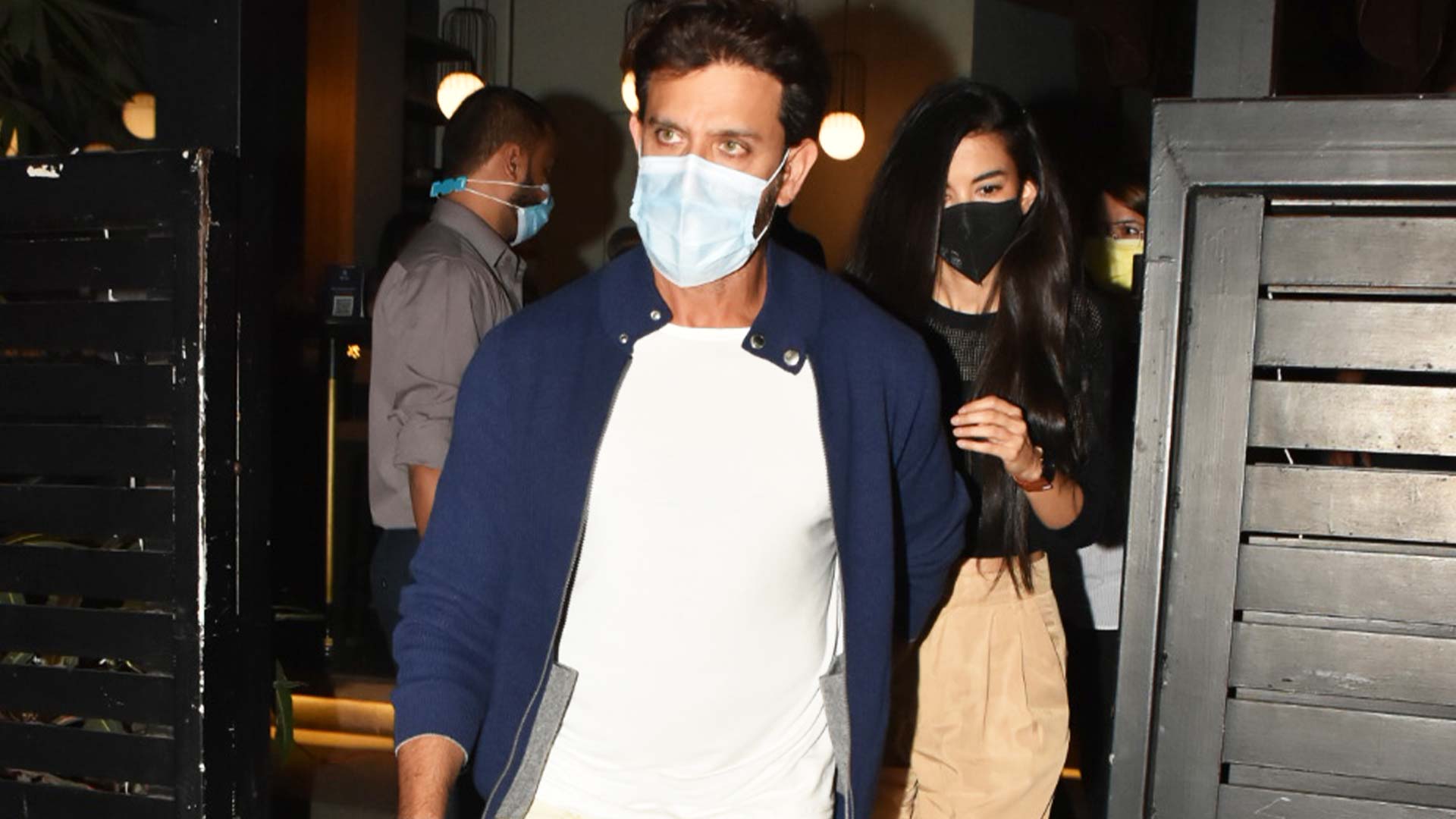 If you don't know, Saba made her debut with the film "Dil Kabaddi" in 2008. After that, in 2011, she appeared in the lead role in the "Mujhse Fraaandship Karoge" film. She also appeared in a segment in the Netflix anthology last year "Feels Like Ishq." Currently, she is seen in the SonyLIV web series "Rocket Boys". Earlier, Saba was in a relationship with Imaad. According to a report in ETimes, "Imaad and Saba parted ways in 2020. At least they were together until 2020. And, yes they were living-in till then."
Sussanne Khan Likes Saba Azad
Apparently, Hrithik's ex-wife Sussanne Khan likes his alleged girlfriend Saba Azad. Soon, it has been rumored that Hrithik and Saba are dating, netizens went through the social media page of Saba Azad. While going through her profile, it has been found that a few posts were 'liked' by Sussanne. Besides that, it has also been seen that Hrithik's likes on some of Saba's Insta posts. However, it does not exist anymore. Apparently, Hrithik unliked all of Saba's posts which he had double-tapped earlier.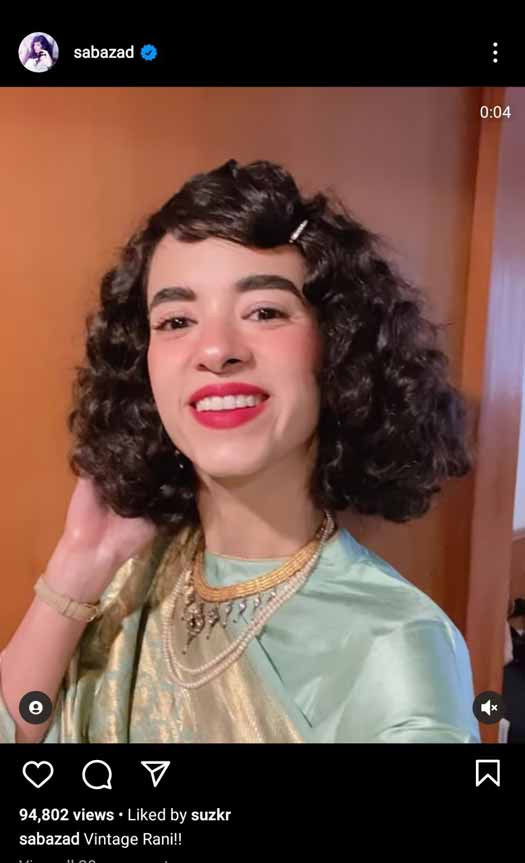 Even though the duo have not started following each other on social media, it seems like the actor doesn't want to miss a single activity by the actress. After the rumor, Hrithik's fans and fans page also didn't keep their calm. They didn't leave a chance to scrutinize Saba's Insta page. Not only that, but they also left comments related to Hrithik on some of her Insta posts. As per the sources, "Their friendship has blossomed into something really special. Last month, the two-winged their way to Goa for some quiet moments."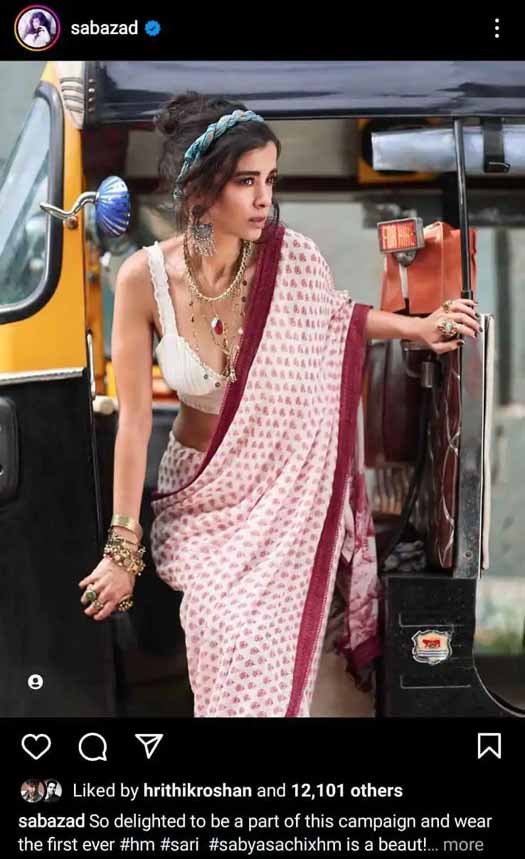 Sussanne Praises Saba For Her Live Performance
Saba Azad was seen performing with her ex-boyfriend Imaad Shah on 13th February 2022 as part of their group Madboy/Mink. At an upscale restaurant in Mumbai, Saba was seen bringing the house down with Imaad. Little did she know that Sussanne Khan was attending the live performance. After seeing her performance, Sussanne was very impressed with her.
So, she took to her Instagram and shared a picture of Saba and Imaad performing live on stage. While Saba was seen singing, Imaad stood beside her playing guitar. While sharing, she wrote, "What an amazing eve..! You are super coool and supremely talented." She also tagged Saba and Madboy / Mink's Instagram handle.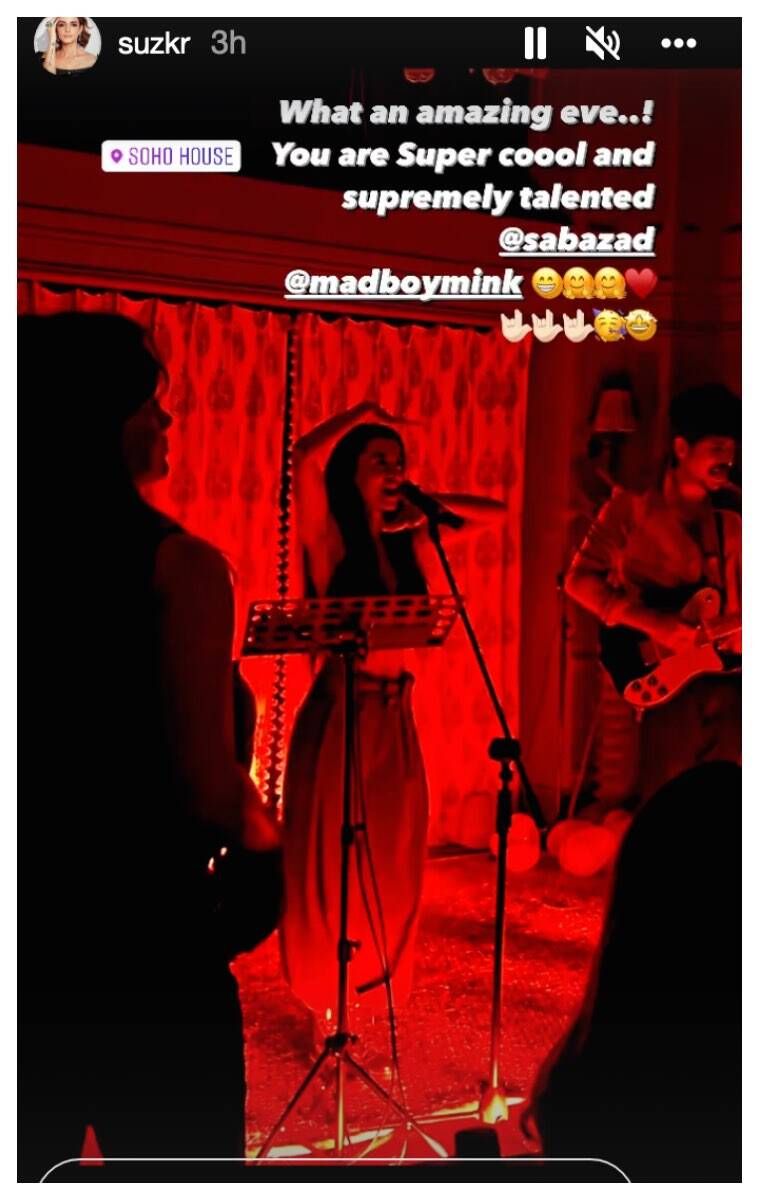 When Saba saw the tag, she reposted the video and thanked Sussanne. She wrote, "Thanks my suzie, so so happy you were there last night."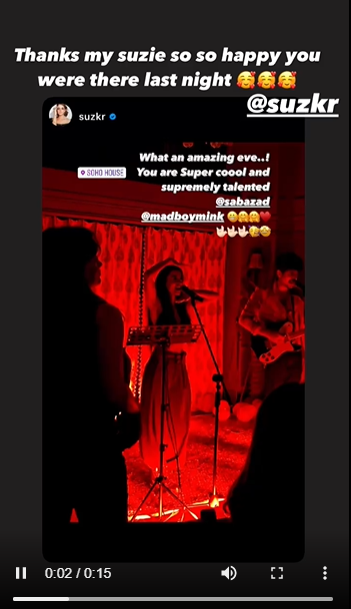 Even though it is unknown that since when these two have become friends, Saba and Sussanne follow each other on Instagram for quite some time now. Regardless of that, Sussanne has not commented on Hrithik's relationship with Saba till now, just like the couple themselves.
Hrithik Roshan Upcoming Projects
Hrithik Roshan is currently working on "Vikram Vedha" which is a remake of a famous South Indian movie of the same name. In this movie, he plays the role of a gangster named Vedha alongside Saif Ali Khan as a police officer named Vikram. Besides that, Radhika Apte and Rohit Saraf are also in pivotal roles in the movie. Hrithik Roshan is also going to star opposite Deepika Padukone in the movie "Fighter."