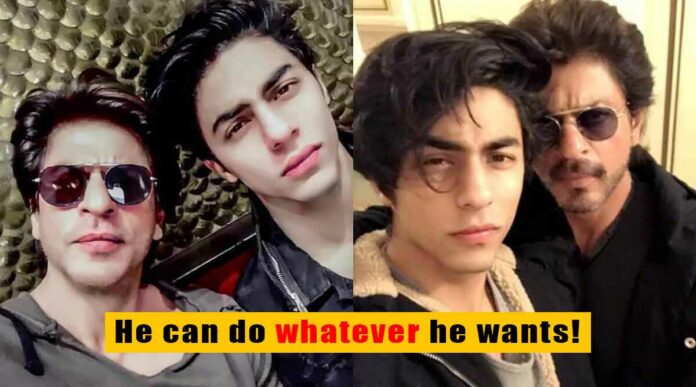 Shah Rukh Khan's son Aryan Khan was detained by Narcotics Control Bureau (NCB) on a cruise ship near Mumbai on Sunday. It was in connection with the rave party that the officials busted. After his arrest, Aryan has just been into a lot of trouble lately but many people are looking forward to helping him already if he isn't involved in anything wrong. But he along with his family is surely facing a tough time currently.
Exclusive – #AryanKhan #raveparty #DRUGS #BoycottBollywood

CBI Say TimesUp 2 SSR Killers
We Want IPC 302 In SSR Case pic.twitter.com/fDdP5Z99JB

— रिदानशि ( ਪ੍ਰਦੀਪਜੀਵੀ ) 🇮🇳 (@Rydanshi) October 3, 2021
However, an old interview of Shah Rukh Khan has surfaced again in the midst of all this controversy. This interview was with veteran actress Simi Garewal where his wife, Gauri Khan was also there. In the interview, he had said some shocking things related to his son that is now in the talk all over social media. It was a time when Shah Rukh had become a dad for the first time. Later, he appeared with his wife Gauri on a television talk show.
While talking, the host of the show, Simi Garewal asked King Khan that how he would like to raise his son. In reply, SRK said that he wants Aryan to do everything that he could not do during his teenage. The things include dating girls, chasing them, use illegal substances, and whatnot. Not just that, he also said that he wants Aryan to be a spoilt brat. He also jokingly said that if his son becomes a good boy, he will turn him out of the house.
Looks like #AryanKhan took his father's advice seriously! pic.twitter.com/LRzFarBDOh

— Shefali Vaidya. 🇮🇳 (@ShefVaidya) October 3, 2021
Badshah of Bollywood did not stop there and added that he expects his co-workers having daughters to complain about his son, Aryan. Nonetheless, he further added that he wants it to start as soon as possible. He said, "I have told him he can run after girls and smoke as much as he wants."
Backlashing Of Shah Rukh Khan's Statement
The Bollywood actor's interview has sparked widespread angst on social media. Twitter users are shipping this quote now because Aryan has been detained by NCB even though this was all tongue-in-cheek humor. His fans are questioning his views about cultural accommodation. Sharing the controversial footage from the interview, a user on Twitter wrote, "Seriously Shahrukh Khan".
Let's check out some of the backlashing that Shah Rukh Khan received on social media:
Seriously Shahrukh Khan!! @narcoticsbureau

Today he has been arrested pic.twitter.com/1WfZkNkvSC

— Priya Kulkarni (@priyaakulkarni2) October 3, 2021
Shah Rukh Khan's son Aryan Khan among others have been detained from a rave party on a cruise near Mumbai. Law should follow its own course. Hope they don't blame the driver and say that Aryan was only studying on the cruise to crack the Ivy League.

— Aditya Raj Kaul (@AdityaRajKaul) October 3, 2021
In fact, SRK in a old interview to Simi Grewal had openly said that his son should enjoy life by flittering with girls & take #DRUGS . So he is just fulfilling wishes of his famous father. It's a family tradition for @imsrkp . Let them enjoy the course of law but why Lawers?

— Harshad Shah (@harshadshah1953) October 3, 2021
Ma'am in a show with Simi Grewal
SRK once said he would like his son to do all odd things..like drugs, alcohol, roaming n flirting with girls
C he walk the talk!! https://t.co/NfhntLUwMo

— ruchi tyagi (@ruchityagi2108) October 3, 2021
#ShahRukhKhan's heartfelt wish was that son #AryanKhan should do everything that I couldn't do in my Teenage. Have sex, take drugs, chase girls, all said by SRK on Simi Garewal's show. Today son Aryan is in custody in a drugs case.

— chintan sanghavi (@sanghavic) October 3, 2021
SRK himself said, he wants his son to do drugs, have lots of girlfriend including sex. Watch his first RENDEZVOUS WITH SIMI GAREWAL. He added, he wants his son to do everything which he couldn't do in his youth. I'll send you the link. I was aghast while hearing him say all these

— Flora SSR's soul sister!❤ (@Lidomeow1) October 2, 2021
Bhai konsi nayi baat h……sare bullywood druggie aur bohot kuchh he sare jante…..but fyda kya 2din baad vhi son duniya ka role model hota tariffe hoti…. most handsome young actor of the year ka award milega….. guttar bullywood

— proud indian (@Vandanaaa11) October 3, 2021
@iamsrk says "I m proud PATHAN & Muslim".. but in Qu'ran all types of "Nasha" are prohibited.
Contradictory.
He even escaped from @FBI in USA, then these @narcoticsbureau is just a "pinch of organization"
Already, police commissioner gave clean chit to Aryan.
Launch successful

— V for Vendetta (@i_kuber) October 4, 2021
According to NCB Zonal Director Sameer Wankhede, Munmun Dhamecha, Nupur Sarika, Aryan Khan, Arbaaz Merchantt, Vikrant Chhoker, Gomit Chopra, Ismeet Singh, and Mohak Jaswal was being questioned in connection to the alleged rave party. They all are in custody and being probed. For now, they have been booked under sections 8 (c), 20 (b), 27, and 35 of the NDPS Act. Wankhede raided the cruise ship along with his team after a tip-off from the CISF. Including several undercover NCB officers who attended the cruise party as "guests", the raid went on for 7 approximately hours.
Shah Rukh Khan's Changed Plans
After this, Shah Rukh Khan may also postpone his shoot in Spain for a song for his movie "Pathan" with Deepika Padukone, according to an India Today report. Right now, to get minute-by-minute updates of the ground situation, SRK was in touch with NCB officials. Not just Shah Rukh, but Gauri Khan will also be postponing her travel plans.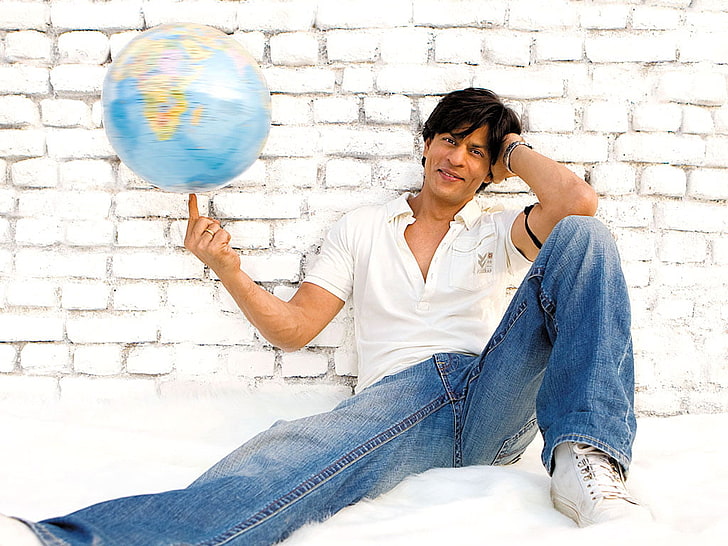 As per the sources, "Gauri has been very upset and restless ever since the news broke." They further added, "She was supposed to travel abroad in the coming days for an interior-designing project. But that will be put on hold now for obvious reasons."
Aryan Khan is rumored to be gearing up to make a Bollywood debut. A couple of years ago, for the Hindi version of the Hollywood flick "The Lion King", he also dubbed for the character of Simba. The "Zero" actor had incidentally dubbed for the character of the father of Simba, Mufasa. During the ICC World Cup 2019, SRK had happily promoted their joint venture for the project by wearing the Team India Jerseys. While SRK's jersey read Mufasa, Aryan's jersey had Simba written on it.
View this post on Instagram