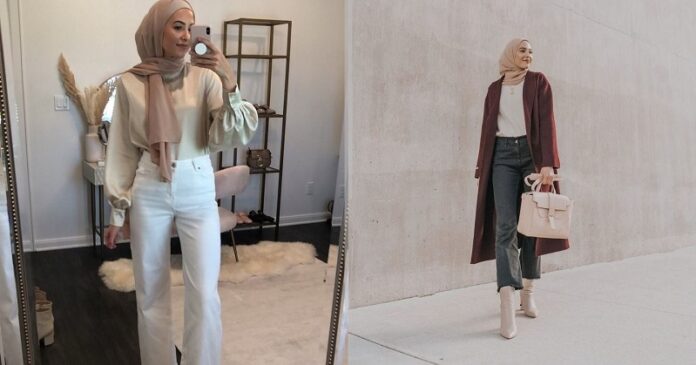 Mainstream fashion has created a whole new identity for Hijab. Women who worn the beautiful hijab, can now fulfill all their fashion desires while respecting their religion. Also, they can now practice their religious obligations as well as stay fashionable at the same time. The modesty of your religion will not be compromised with these styles.
Here are the 10 best simple and classy hijabi styles.
1)  A Simple, Sophisticated And Modern Look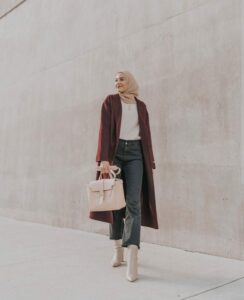 The first style hijab-wearing women can pull off is this modern look. Being a hijabi doesn't mean you would look any less in this look. Just grab a neutral top, some nice wide-legged high waist jeans, and you are good to go. Something that would compliment the look would be a pop of bright color for which cardigan or long coat would do the trick.
2) Some Bell-Bottoms And A Silk Top With Your Hijab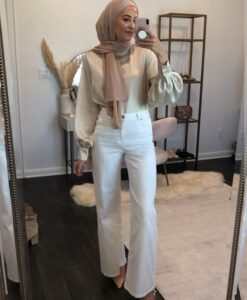 Bishop-sleeved tops are in trend right now and you can match them with your hijab. Just take out your favorite bishop-sleeved silk top, and some white pants to go with them. Also, a skin-colored hijab would suit this neutral style best. It is an effortless classy retro look. This style is a hit among fans of loose hijab styles.
3) Kill It With The Fashion This Summer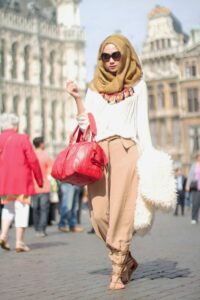 The next among different hijab styles is this summer look. Baggy pants and scandals would make an excellent combination with your Hijab of choice to crush the heat. Stay cool and in style this summer, with this look.
4) A Bow Style Scarf With Your Hijab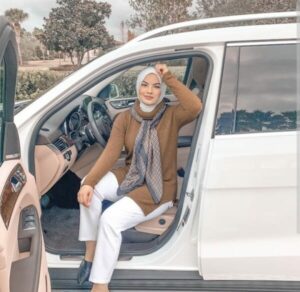 A scarf would add glamor to your Hijabi look. Wear a turtle neck sweater and compliment them with jeans of a similar color scheme. Now, just wrap your hijab ideally around your neck. The specialty of this look is the scarf so take another printed scarf and use it as a tie as in the picture. An elegant look is so easy with this simple Hijab style.
5) With A Small Bow In Corner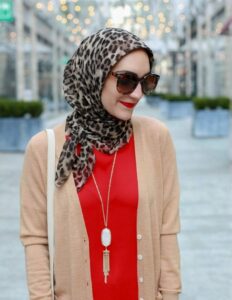 The best of the new Hijab style 2021 is this cute bow on the corner. Wear your hijab and create a cute bow from the loose ends of your scarf. This look will help you through all those windy days and be a quick go-to for all the busy mornings.
6) Winter Caps With Hijabs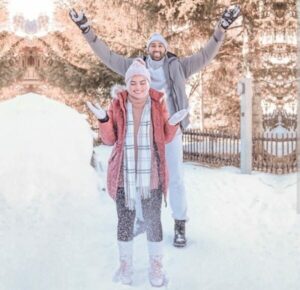 A new look is created with this style that hijab-wearing women can follow. You no longer will have to pick between your caps and hijabs. Wear both of them simultaneously and look fantastic. Besides, you can wear your entire winter outfit along with your hijab and wrap it around your neck. Moreover, wear a woolen cap with it which would compliment the color pattern. This look will keep you cozy and fashionable.
7) Hijab With Hat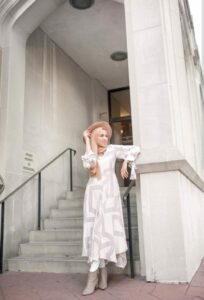 Be it a classy hat or a sporty cap, don't give up on the idea just because you are hijabi, and you think you can't pull off these two together. Wear any outfit of your style, be it jeans and top or a dress. After that, wear a hijab and put your hats on top of it. The combination will still look fashionable.
8) Long Coats And Hijabs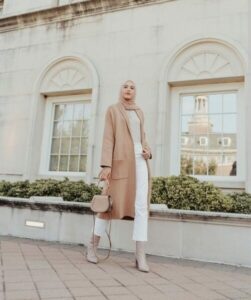 The next among the loose hijab styles is the long coat look. Long coats can compliment any style and we recommend that for winters. You wear a hijab with your woolen outfits comprising of long coats instead of dupattas and shawls, which might compromise your look. Long coats always look stylish.
9) Dupatta Style Hijab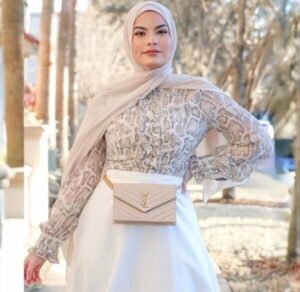 Yes, you can even style your hijab with a dupatta, it's possible and looks great. All you need to do is wear a head cap first and put on your dupatta like a hijab over your head. The trick is to leave the loose ends around your neck just like a dupatta. This look is new and has different hijab styles.
10) For A Modest Part Look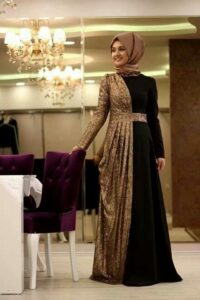 Every hijabi has a different standard of modesty. A stylish Abaya is a go-to among many women and you can glam it up with glitz and glitter. To this look add your favorite Hijab and look fashionable and modest. This simple hijab style is among the best in the new hijab style 2021 has to offer.