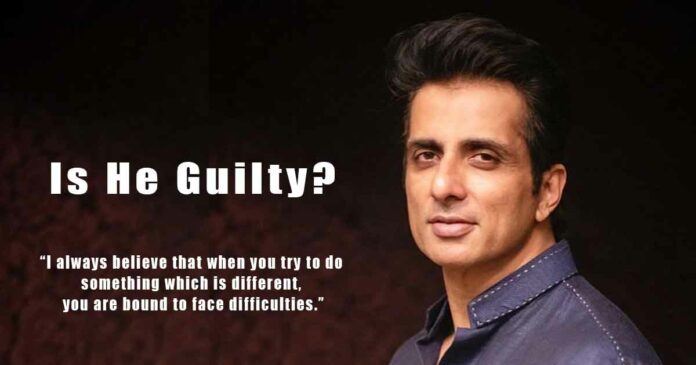 A few days back in connection with an alleged tax evasion probe, Bollywood actor Sonu Sood came under the I-T scanner. The Central Board of Direct Taxes (CBDT) recently alleged that the actor and his associates evaded taxes of Rs 20 crore. This happened after the Income Tax Department raided a Lucknow-based infrastructure group and him. He is also accused that while raising donations from abroad, he violated the Foreign Contribution Regulation Act (FCRA).
The actor-turned-Messiah cleared the air on 20th September morning in an open letter to fans on social media. Sood claimed that he didn't have to tell his side of the story, because time will do that for him. In his open letter, he wrote, "I have pledged myself to the service of the people of India with all my strength and heart." The 48 years old actor clarified in a detailed note that "every rupee" in his foundation has been kept for the needy or to save a life.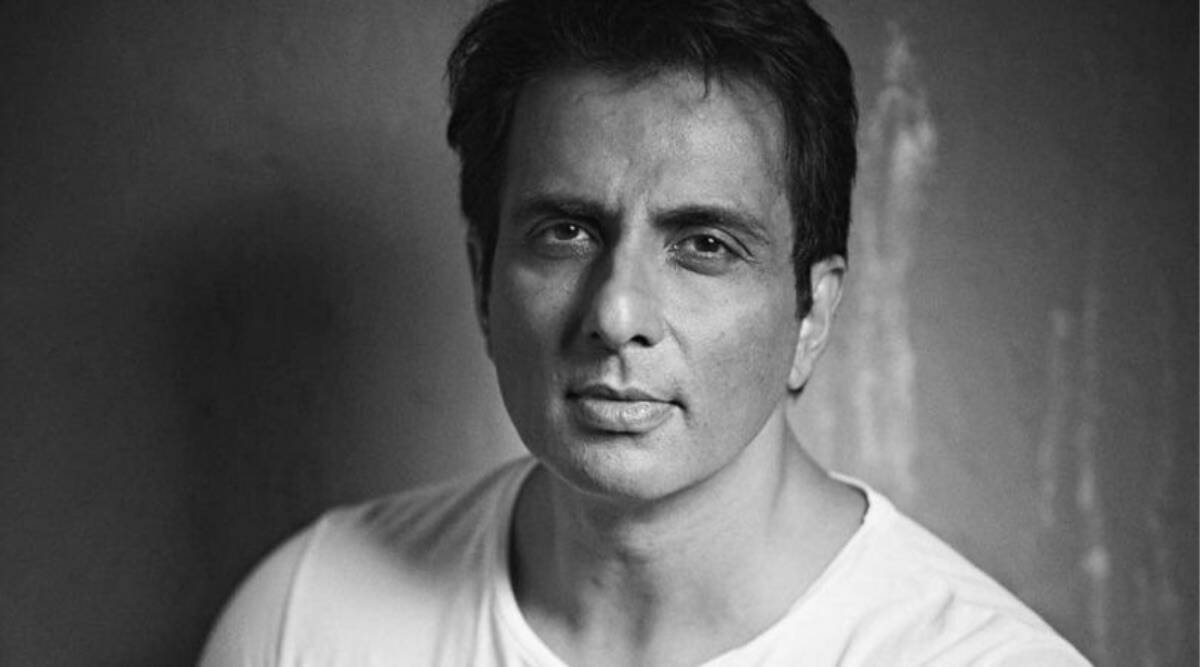 Apart from this, on several occasions, Sood also shared that he has urged brands to donate his endorsement fee for humanitarian causes. Sood also said that he was busy attending to a few guests while justifying the reason for his absence from social media for the past few days. He concluded his post by saying, "Here I am back again in all humility. At your humble service for life. My journey continues."
Check out the post of Sonu Sood which he shared on Twitter:
"सख्त राहों में भी आसान सफर लगता है,
हर हिंदुस्तानी की दुआओं का असर लगता है" 💕 pic.twitter.com/0HRhnpf0sY

— sonu sood (@SonuSood) September 20, 2021
Claims By CBDT Against Sonu Sood
On 18th September, the CBDT had alleged that Sood has routed his unaccounted income from many bogus entities in the form of bogus unsecured loans. The department had launched searches against the actor as well as the Lucknow-based group of industries. The CBDT said that the action was continuing and the truth will be revealed soon.
Moreover, the use of 20 such entries has been found so far. The providers of which have "accepted" on oath to have given "bogus" accommodation entries on examination. The policy-making body for the tax department said, "They have accepted to have issued cheques in lieu of cash." He further said, "There have been instances where professional receipts have been camouflaged as loans in the books of accounts for the purpose of evasion of tax."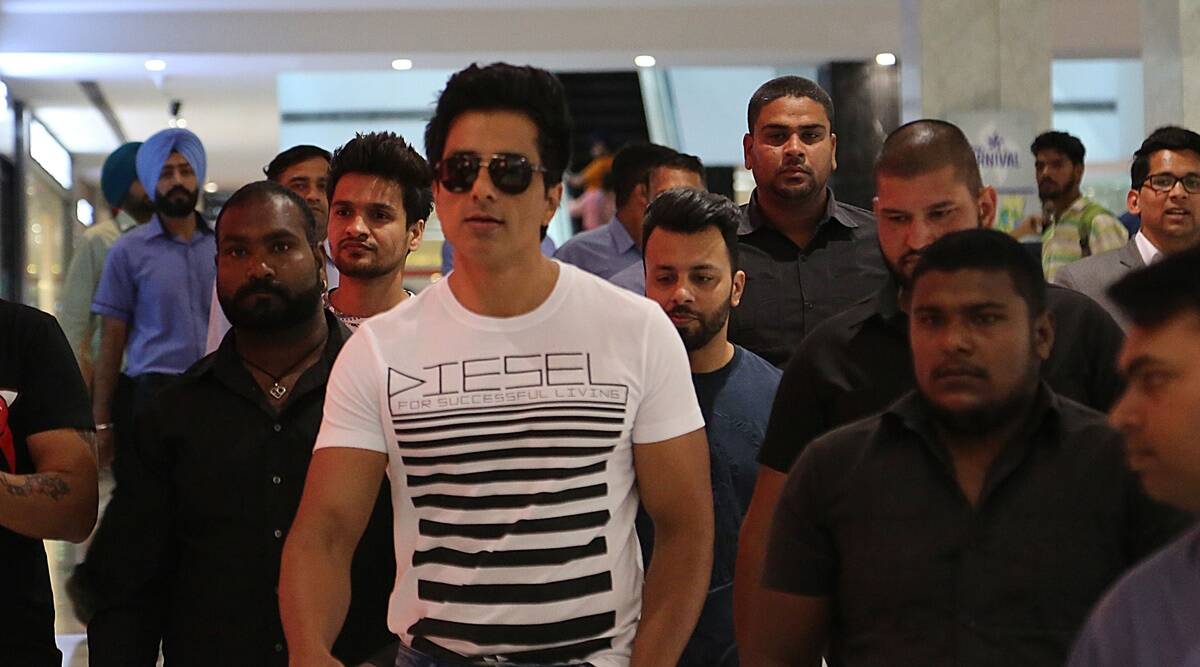 As per records, these bogus loans have been used to make investments and acquire properties. The statement and official sources said that the total amount of tax evaded is more than Rs. 20 crores so far. The records also talk about the charity organization of Sood that was established last year during the Covid-19 outbreak.
Sonu's Charity Organisation Under Scanner
During the nationwide lockdown clamped last year, Sood arranged free transport for numerous migrant workers to reach their home states to contain the spread of coronavirus pandemic. After that, the actor shot to national prominence. Recently, Chief Minister of Delhi, Arvind Kejriwal declared that Sood will be the brand ambassador of the Aam Aadmi Party government's 'Desh ka mentors' program. Under this program, students will be guided in making their career choices.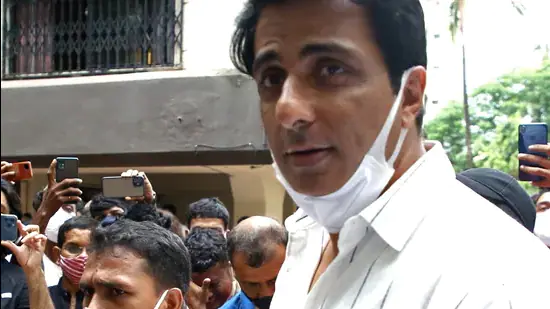 According to the CBDT, the charity foundation set up by the actor was incorporated on July 21, 2020. From April 1, 2021, to date, it has collected donations to the tune of Rs 18.94 crore. Out of this, the foundation has spent around Rs 1.9 crore on various relief works. However, the balance of Rs 17 crore has still been found lying "unutilized".
Allegedly, it is seen that funds to the tune of Rs 2.1 crore have also been raised by the charity foundation. It was raised from overseas donors on a crowdfunding platform "in violation" of FCRA regulations. Also, the reports said that Sood had entered into a joint venture with the Lucknow-located infrastructure group. He invested substantial funds in this group. The taxman has unearthed irregularities in the account books and incriminating evidence pertaining to tax evasion.
Regarding this, Sonu reacted by saying that the money was not lying unused but they use it every day. He said that they use the money for hospitals and educational institutes, and in that manner, it gets used for saving precious lives. It's been just four to five months since the organisation started collecting donations. Sonu clarified to his fans that If he gets into spending the money in a way that he's getting cases, it won't take him even 18 hours to finish all the money. Describing the process followed, he said that they scrutinise and try to make sure that all the money goes to genuinely needy people only.
It was touching when Sood shared about the source of the money by saying that a blind girl donated ₹15,000 from the pension she gets, and a lot of money has also come in from the piggy banks of kids. And those 18 crores have all that amount thereby suggesting that there can't be any wrongdoing while spending those amounts. He argues the allegations by saying that every foundation takes time and they may have not spent the money, but they haven't wasted it either."
Netizens Reaction On Sonu Sood Tax Evasion News:
The raids at his properties have taken his supporters aback. Social media is flooded with memes and reactions supporting Sood. Let's check them out:
Sonu Sood is not only hero of Punjab's Moga but real hero of entire India…Helped so many needy people ..#IndiaWithSonuSood pic.twitter.com/4evVLAryn5

— I SUPPORT FARMERS.. (@mmmmmmmm1111_) September 15, 2021
#SonuSood
Reel Life Real Life pic.twitter.com/qU6hUGVBiC

— बाबा आरामदेव⚽ (@BabaAaramdevp) September 15, 2021
Our Celebrity Their Celebrity pic.twitter.com/za0uHitO0h

— Gabbar parody ⚽️ (@Gabbar00071) September 15, 2021
No Caption required#SonuSood pic.twitter.com/zJHURe4L1Q

— Hate News 💥 (@News2Hate) September 15, 2021
We stand with #SonuSoodRealHero
We support #SonuSood
Continue inspiration #SonuSoodRealHero pic.twitter.com/5Ll5XJ9I0d

— Mukesh Daksh (@mpdaksh) September 15, 2021
बहुत ही कम लोग है जो इस देश के इतने सारे गरीबों की हेल्प करते है जो हेल्प नहीं करते है वही सोनू सर का विरोध कर रहे है उनको शर्म आनी चाहिए मै ऐसी सरकार का भी विरोध करता हूं जो ये सब करवा रही है सरकार हो या अंधभक्त अगर गरीबों की मदद नहीं कर सकते तो किसी का आत्मविश्वास भी ना गिराए

— ADarSH SInGH (@ADarSHS55283366) September 20, 2021
Nation Loves you & stands by you.
You have made a mark in people's hearts with your extraordinary service during the pandemic. #IStandBySonuSood 💗

— Aarti (@aartic02) September 20, 2021
Ham Sab kal Rahe Ya Na Rahe yah to Waqt ki baat hai….. Sonu Sood ji but aap ka naam sunahre Akshar Me 💓 itihas me likha jaega….. Aap Parde Ke Hero Nahi balki Sab ke real hero…..😘😘😘 @SonuSood #SonuSood_A_Real_Hero #Sonu_Sood pic.twitter.com/jI2zyUSWSE

— Shumaira ❤️ (@Shumaira143) September 20, 2021
Income Tax Department 'Surveying' 6 Locations Connected to Actor Sonu Sood!! Because…
He did what government should have done in crisis #SonuSood #SonuSoodRealHero pic.twitter.com/bnYdxQs9yq

— Arka Sana (@SanaArka) September 15, 2021
Na he to acha krenge , or na he kisiko krne denge ( slogan of our government ) . #SonuSood Public is in support of @SonuSood #SonuSoodRealHero pic.twitter.com/QzeRJtwD3n

— pankaj yadav (@pankajy71275329) September 15, 2021
Sonu Sood Rubbished All Allegations:
Sood rubbished all the allegations and said that he is a law-abiding citizen. Since everything is under investigation so he cannot reveal much, he did mention that he complied with all the questions and gave officials the required papers.
In a statement to Hindustan Times, he said, "Whatever the officials needed, we have given them all. And in the future too, whatever documents they need, I will provide." He further added, "I totally respect the system of our country, I am a law-abiding citizen and I will make sure anything that' required from me, is provided even in the middle of the night."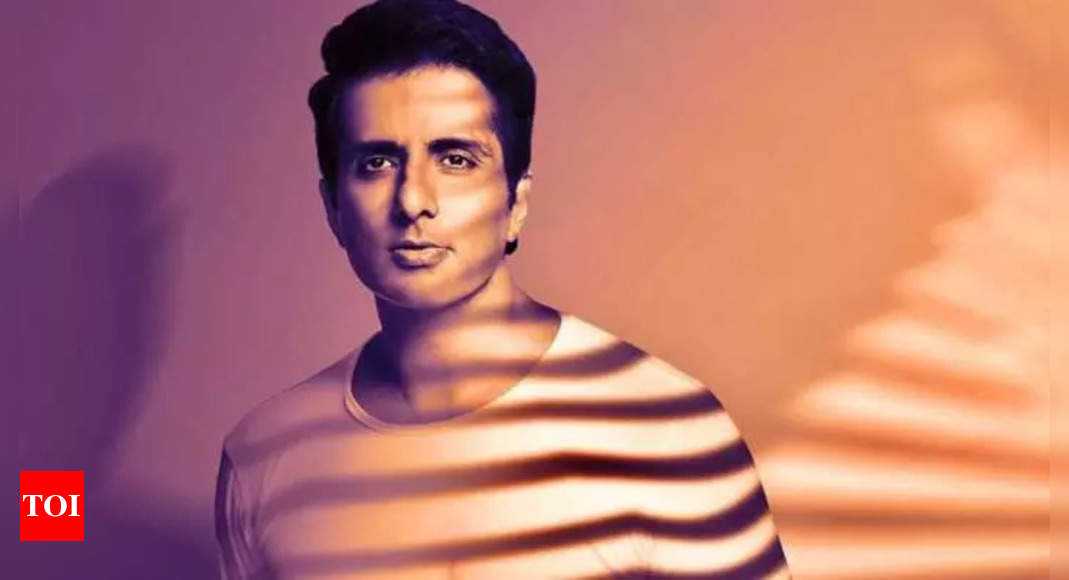 Well, we don't really know the fact if he is really guilty or not. Until the reports are issued and all the questions are answered, the things will be investigated. As the citizen of India, we all want the truth to be revealed soon, no matter whatever it is.