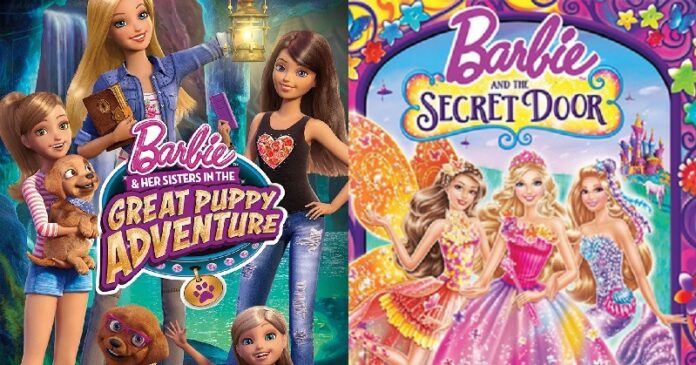 Every girl's favorite childhood friend and one of the most popular figures around the world, Barbie is immortal. Part of the charm of Barbie was the movies. The Barbie movies were produced by Mattel and told us Barbie's story and made the bond closer. To find out all of the best Barbie movies to watch and enjoy, continue reading.
1) Barbie in the Nutcracker ( 2001)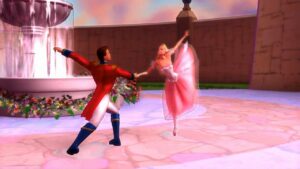 The first among the Barbie princess movies is the iconic Barbie in the nutcracker. Barbie shows us all that if you are kind, clever, and brave, anything is possible in this tale of the beautiful Clara and her amazing Nutcracker, who go on an adventure to find the Sugarplum Princess.
2) Barbie as Rapunzel (2002)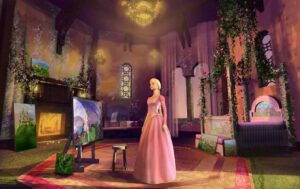 The next among Barbie movies in English is the story of Rapunzel. Barbie is an artist who paints her way out of a castle in which she is trapped to save her prince.
3. Barbie of Swan Lake (2003 )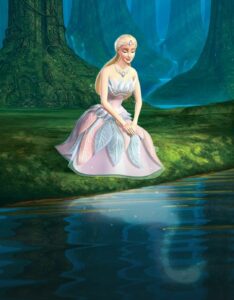 The next o the Barbie movies list is the story of Swan Lake. The iconic Barbie comes to life in her third animated movie, based on the beloved fairy tale, and leaves us enchanted yet again.
4. Barbie as The Princess and the Pauper (2004)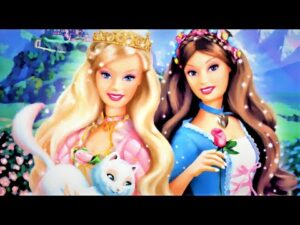 Barbie princess adventure movies were always fun. However, Princess Anneliese finds an odd friendship when she meets her humble look-alike, Erika. This time, it was inspired by Mark Twain's fascinating novel. Will the Princess and the Pauper destroy the plans of Preminger, the Queen's scheming advisor? Barbie in princess and the pauper is a fun watch.
5. Barbie: Fairytopia (2005)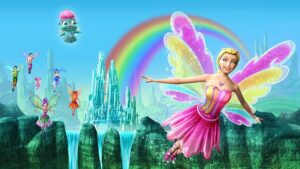 Elina was a beautiful spirit in the movie. She longs for a sparkling set of wings, In Fairytopia's Magic Meadow. When the wicked Laverna weakens the strength of all flying creatures, Elina must find the Guardian Fairy, Azura. Can a single little fairy overtake Laverna's plans?
6. Barbie and the Magic of Pegasus 3-D (2005 )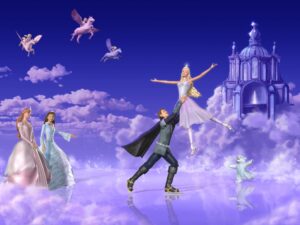 A sad incident with a powerful and strong warlock sends the young Princess Annika on a mission to the magnificent Cloud Kingdom with her new friend: the wonderful flying horse, Brietta. Will she be able to overthrow the wizard's spell to save her family? This Barbie princess wallpaper is beautiful and the movie is entertaining.
7. Barbie Diaries (2006 )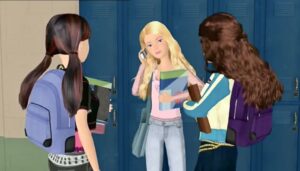 The new and iconic Barbie is starting her sophomore year. Little dis we know, everything becomes surprising when she gets a special diary that grants her wishes. The Barbie princess images of this movie are quite fun and unique to the traditional princess Barbie.
8. Barbie Fairytopia: Mermaidia (2006 )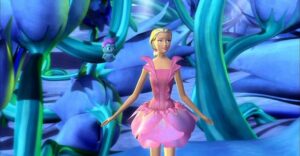 The next movie on the list of Barbie movies new and exciting is the story of mermaids. In the beautiful follow-up to Fairytopia, Elina enlists the help of a mermaid, Nori, to save her friend Nalu, a merman prince who has been captured by the evil Laverna.
9. Barbie in the 12 Dancing Princesses (2006 )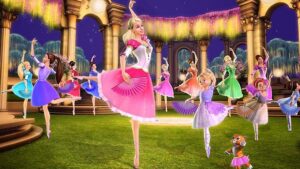 Barbie is back in this movie among the best of Barbie movies cartoon and animation has to offer. The widowed King Randolph takes the help of his cousin so that he could teach his 12 daughters the proper royal etiquette. Instead, the cousin bans all dancing in the palace. Can the courageous twelve dancing girls save the kingdom with their late mother's gift?
10. Barbie Fairytopia: Magic of the Rainbow (2007 )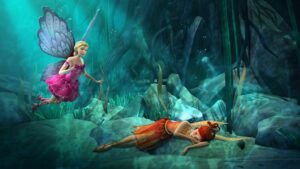 The next among the Barbie movies all kids love is Fairytopia. In anticipation of this season's first magical rainbow, Elina travels to Fairytopia's popular School of Fairies to improve her skills; however, the jealous Laverna intends to doom the land to an eternal winter. Will good win over evil?
11. Barbie as the Island Princess (2007 )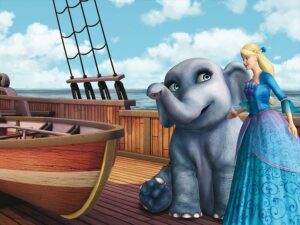 Barbie princess movies continue in an idyllic islet, the beautiful young girl, Ro, sees her world completely change when an adventurous prince takes her and her furry friends to explore civilization. Could Ro be Rosella, the hidden Island Princess?
12. Barbie Mariposa and Her Butterfly Fairy Friends (2008)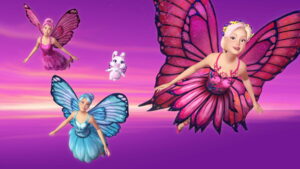 In this movie, which is one of the best among Barbie movies in English, when the Queen falls ill, it's up to brave Mariposa and her companions to journey beyond the city to find a cure.
13. Barbie and the Diamond Castle (2008)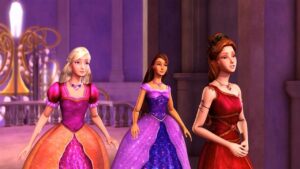 The next in the Barbie movies list is the tale of two best friends, Liana and Alexa, as they go on a journey to find the Diamond Castle! With the help of melodious music, the girls overcome challenges that show true friendship is the best treasure.
14. Barbie in 'A Christmas Carol' (2008)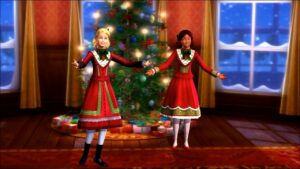 The next among Barbie princess adventure movies follows Barbie in her first holiday movie in this heart-touching adaptation of the classic Dickens story filled with cherished Christmas songs, classic Barbie style fashion, and lots of laughs!
15. Barbie Presents: Thumbelina (2009 )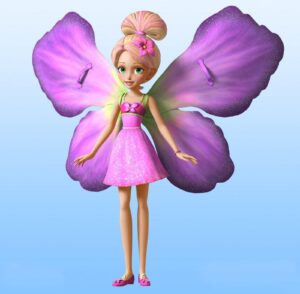 Barbie takes on a new story, Thumbelina. This is the story about a fairy who befriends a human girl, and both combine their strength in an attempt to save the fairies' trees. The Barbie princess wallpaper in this movie is just enchanting.
16. Barbie and the Three Musketeers (2009)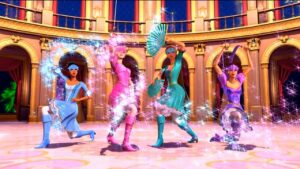 In this action-filled adventure, It's "all for one and one for all" as Barbie stars as Corinne, a young country girl who is going to Paris to pursue her big dream of becoming a Musketeer.
17. Sing Along with Barbie (2009)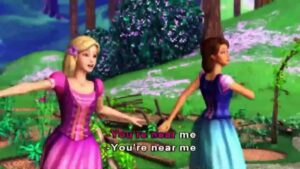 Sing, dance, and dream along with Barbie and friends in this movie. This is the very first collection of sing-along songs from Barbie Entertainment. The easy lyrics are fun and take you on a joyful journey.
18. Barbie in a Mermaid Tale (2010 )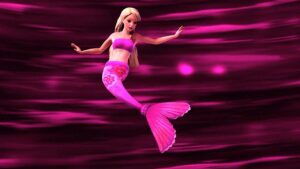 Merliah is a surfer who learns an unexpected secret: she's a mermaid! She and her dolphin friend set out for an undersea journey to rescue the queen of Oceana. The Barbie princess images from this tale are beautiful.
19. Barbie: A Fashion Fairytale (2010 )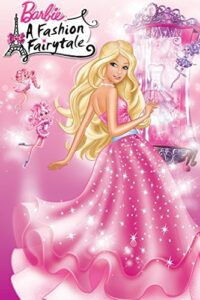 The next among Barbie movies cartoon has is this fashion fairytale. Barbie's modern adventure takes her to Paris, where she makes new friends and meets magical characters that discover their true designer talents and use their inner sparkle to save the day!
20. Barbie: A Fairy Secret (2011)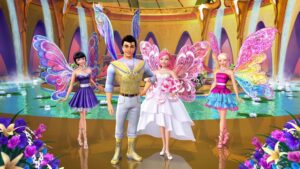 To rescue Ken from the love-smitten passion-fairy, Princess Graciella, Barbie, her stylish fairy-friends, and her co-star travel to the glamorous fairy-city of Gloss Angeles. Is the power of love greater than magic? Find out in this movie among the list of other Barbie movies new and thrilling.
21. Barbie: Princess Charm School (2011)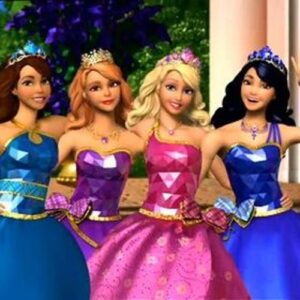 Barbie stars as Blair, a kind-willed girl who is chosen to attend the Princess Charm School. In this magical school, she makes new friends and discovers that there's a princess in every girl!
22. Barbie: A Perfect Christmas (2011)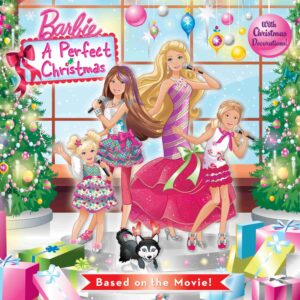 With big plans and Christmas coming soon, Barbie and her sisters pack their suitcases to visit Aunt Millie; but, instead, they end up in a snow-capped and super-festive little town. Is this going to be the best Christmas of all time?
23. Barbie in a Mermaid Tale 2 (2011)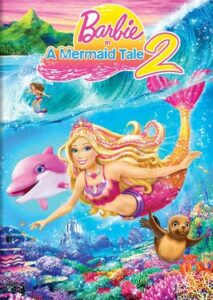 Merliah is the surf girl and enchanting mermaid princess. She gets her ticket for success in the ultimate surfing tournament. But, her magic necklace gets stolen. As a result, Aquellia will be in danger. Will she believe in herself and stay strong to save the day?
24. Barbie: The Princess & The Popstar (2012)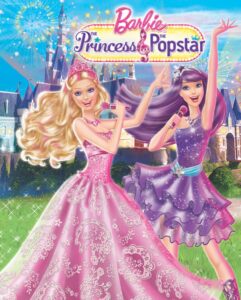 In the movie, the gracious young Princess, Tori, switches places with her favorite singer, Keira. Now, the girls will have to work together to save the realm of the magical Mirabella. Will the Princess and the Pop Star learn to love the power of uniqueness?
25. Barbie in the Pink Shoes (2013)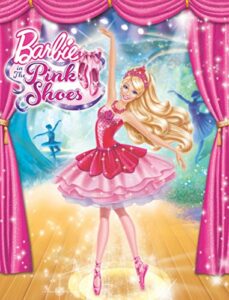 This tale is about a young girl. She finds a pair of pink ballet shoes and goes to a magical ballet land. There she learns how to help her friends and follow her dreams.
26. Barbie Mariposa and The Fairy Princess (2013)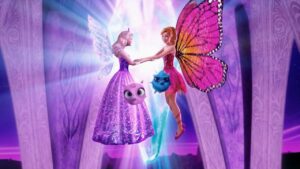 Join Mariposa & Princess Catania, in this magical journey to save the fairyland of Shimmervale. Together, the girls learn that with great friends, everything is possible!
27. Barbie & Her Sisters in a Pony Tale (2013 )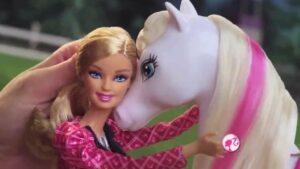 At a joyful riding academy in the Alps, Barbie and her sisters go on a vacation of a lifetime and Barbie finds the horse of her dreams.
28. Barbie: The Pearl Princess (2014)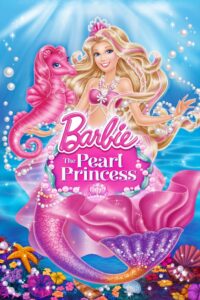 The innovative mermaid, Lumina, not only has the magic to change the colour of pearls and make them dance, but she is also a great hairdresser. With the Royal Ball only hours away, will she change her destiny?
29. Barbie and the Secret Door (2014)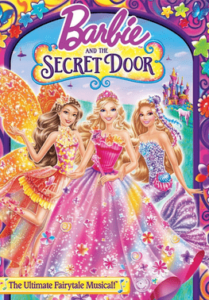 Alexa is a very reserved princess from a contemporary, modern kingdom who discovers a hidden door that opens to a magical land.
30. Barbie in Princess Power (2015)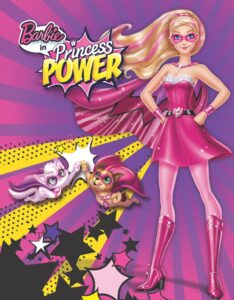 When a magical butterfly kisses Kara, the strong hero, Super Sparkle, emerges. As a result, along with her courageous cousin, they must deal with the Baron who is the kingdom's real enemy. Will the super-girls teach him a lesson?
31. Barbie in Rock 'N Royals (2015)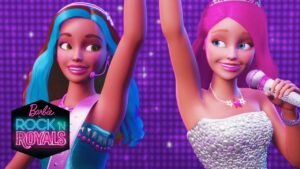 Get set to rock! In this upbeat musical, Barbie stars as Courtney. She is a princess who changes when she switches places with a famous Rockstar, Erika.
32. Barbie & Her Sisters in the Great Puppy Adventure (2015)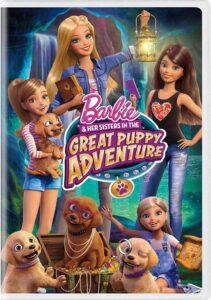 Looking forward to spending time with Grandma Roberts, Barbie, her sisters, and four adorable puppies go on an exciting treasure hunt in their hometown of Willows. All that they need to do is to go with the clues. What could the prize be?
33. Barbie: Spy Squad (2016 )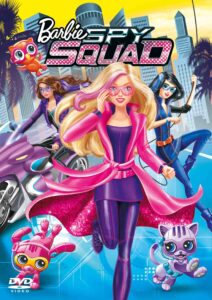 When a secret intelligence agency wants to use their special skills, Barbie and her sporty best friends slip into their smart outfits to stop a series of gem robberies. Will the Spy Squad succeed in this brilliant cat-and-mouse game?
34. Barbie: Star Light Adventure (2016)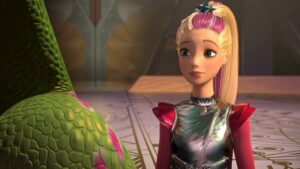 Barbie sees her world change fast when the stars in the sky begin to fade away. On her fascinating journey to a new planet, she joins forces with a special rescue team. Is cosmic Barbie the hero the universe needed?
35. Barbie & Her Sisters in a Puppy Chase (2016 )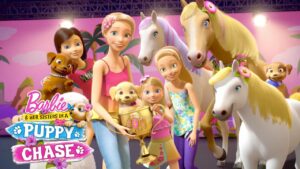 Barbie and her sisters along with their cute puppies go to sunny Hawaii for a dance contest. When the furry friends go missing, an eager chasing begins. Can they find them in time before Chelsea's important competition?
36. Barbie Video Game Hero (2017 )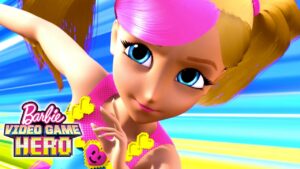 Join Barbie as she enters three new video games! Will she be able to rescue the lands?
37. Barbie: Dolphin Magic (2017)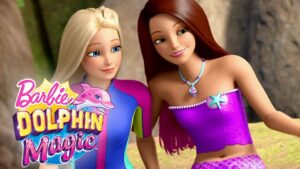 As Barbie and her sisters enjoy their holidays at a sun-kissed island resort, a rare Gemstone dolphin is missing. Will she and her mysterious new friend, Isla, look for it? And, above all, will Isla share her unexpected secret with Barbie?
38. Barbie Princess Adventure (2020)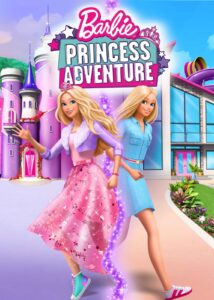 With new friends in a new kingdom, Barbie learns what it means to be comfortable when she trades places with a royal lookalike in this musical adventure.
39. Barbie: Big City, Big Dreams (2021)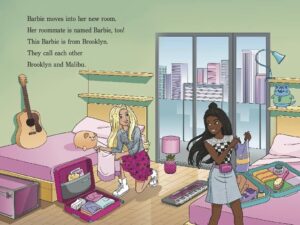 Barbie travels to New York to attend a summer Performing Arts program. There she meets another Barbie, Roberts. The two have to compete for the Spotlight Solo in Times Square despite their new friendship.